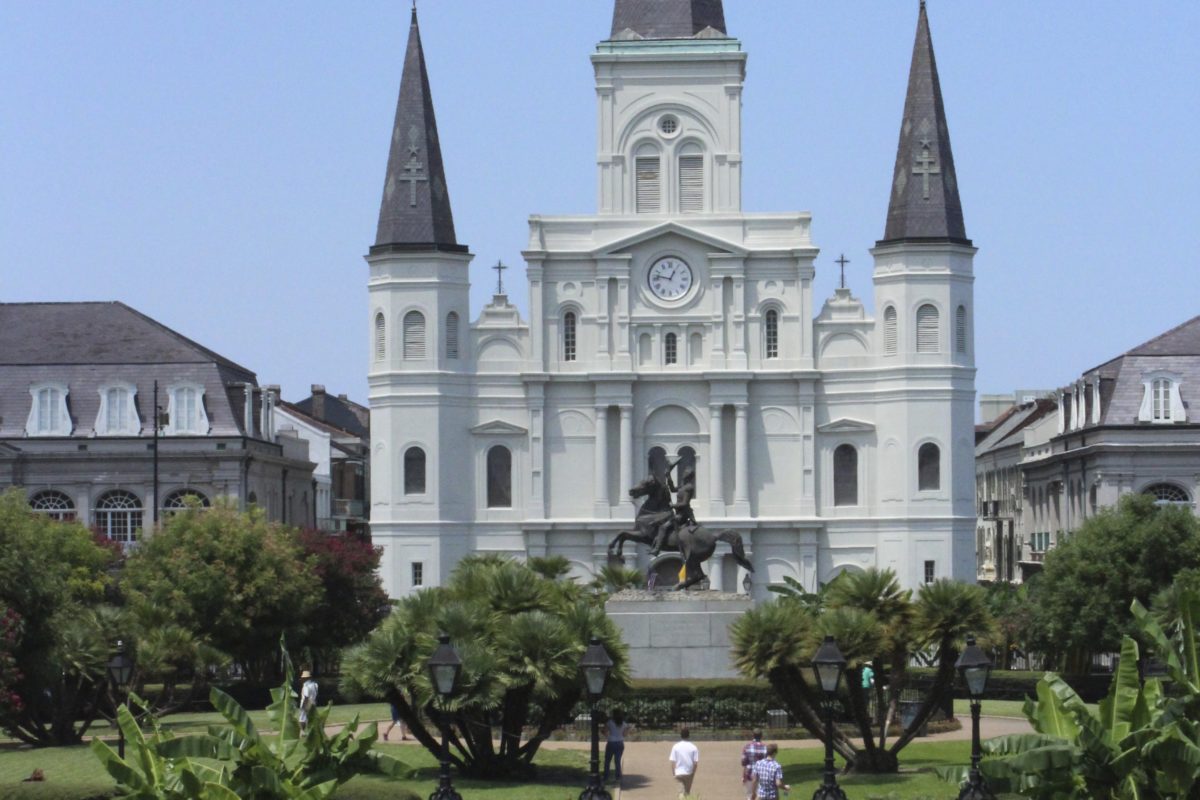 A week and a half ago I took a trip to New Orleans with my friend Caroline, as a kind of 21st birthday/end of the summer celebration. I've really missed traveling and this trip was absolutely perfect. We went on a complete whim with plans only to eat, shop, and listen to music, and that turned into the perfect Louisiana vacation.
This is St. Louis cathedral in Jackson Square, a must see picturesque scene in the French Quarter (and right near a lot of Beignet shops!).
I never realized that the streetcars were actual public transit and not just a tourist attraction. But they were a huge help getting around the city, especially in the midday heat.
New Orleans is well known for it's live music, and hearing the street musicians on every corner gave the city such a fun, positive vibe.
Here's a shot from inside the Arcadian bookstore, and let me tell you, it's officially my favorite place on earth. The books are literally piled floor to ceiling in a seemingly haphazard way. Tiny passageways weave through the store and it's more than a little easy to get lost. But the best part is that the piles are actually highly organized by author and genre.
There was a great art scene in the French Quarter, with all kinds of cool galleries and public pieces.
If you only do one thing on your NOLA trip, eat a Beignet. Cafe du Monde has just two items on their menu, coffee and beignets. You'll never eat a donut again.
I couldn't get over how friendly everyone was. As a lifetime New Englander, I was taken aback when people would greet me on the street. Courtesy? Friendship? What? Don't worry, it took me about 2 minutes on the MBTA to get my Boston bitch face back.
We had a truly fabulous trip, and although I could never live there (95 degrees every day!), I can't wait to go back.
Stay tuned for a nighttime adventures in the city of jazz next week.
Photos are mine.