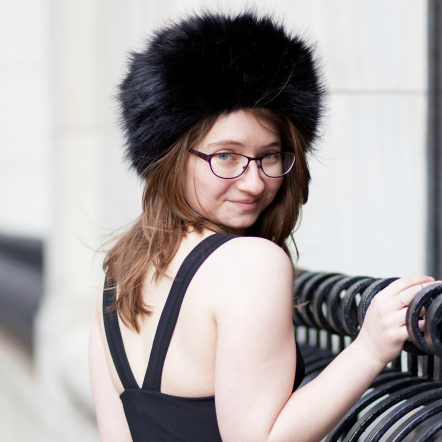 The Russian heroines of my favorite novels are elegant, seductive, and intelligent. And a little insane. I designed this look around the idea of a femme fatale with a penchant for fur and mysticism. Last weekend I was reunited with my dear friend the ultra-talented Rebecca Gatto (formerly Isenhart). In addition to creative partners, Rebecca and I have been friends since college, so when I say I want to look like a Tzarina going to Fashion Week, she gets it.
Two Piece Set: H&M, Shoes: H&M, Hat: Primark
Photos by Rebecca Gatto.