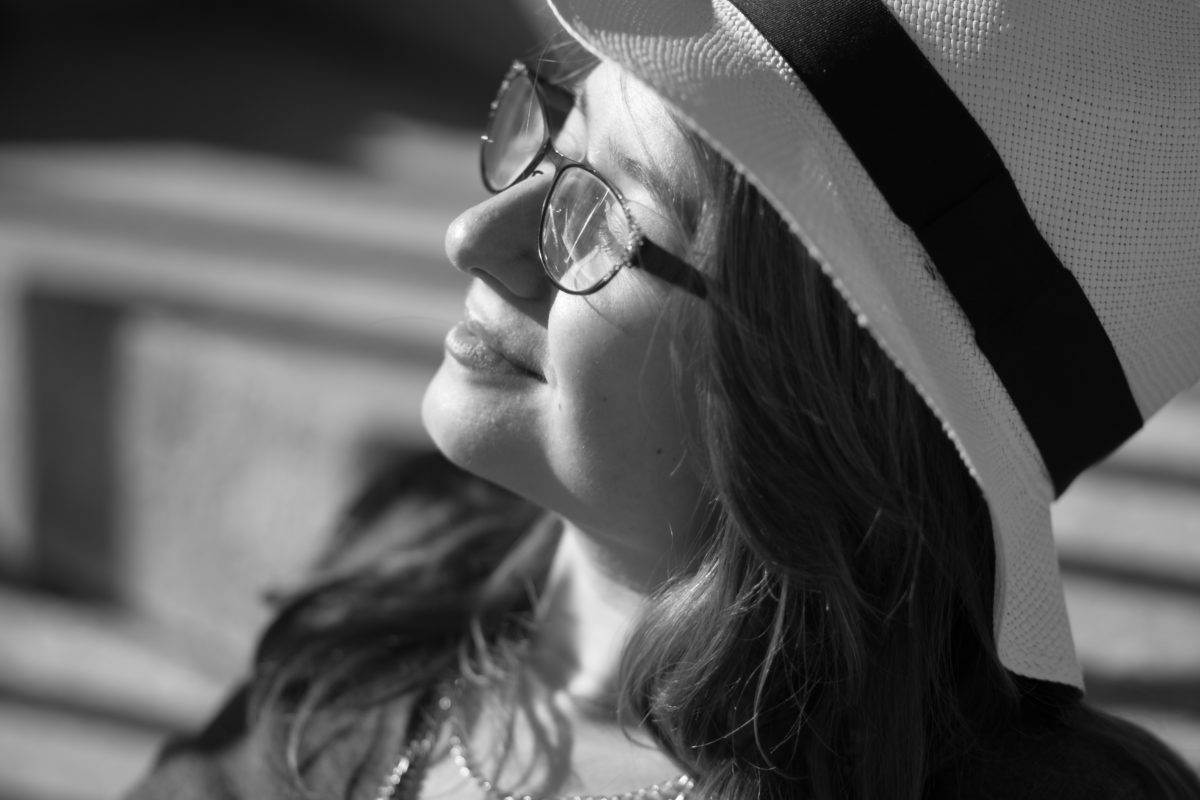 I often find the simplest outfits are the most stylish. Here I paired my favorite pair of black leather pants with a simple v-neck grey sweater, a gold chain, and a hat my friend picked up for me in Panama. The look has muted colors and emphasizes texture and detail to distinguish itself. This feels like something a chic Parisienne would wear while reading or painting by the Seine.
Rebecca and I shot this look on a particularly warm day. Sitting outside taking pictures and reading was a pleasant reminder of the Boston that doesn't rush you home with frostbitten hands.
Sweater: Primark, Leggings: Aritzia, Hat: gifted from Panama, Shoes: Nine West
Photos by Rebecca Gatto.