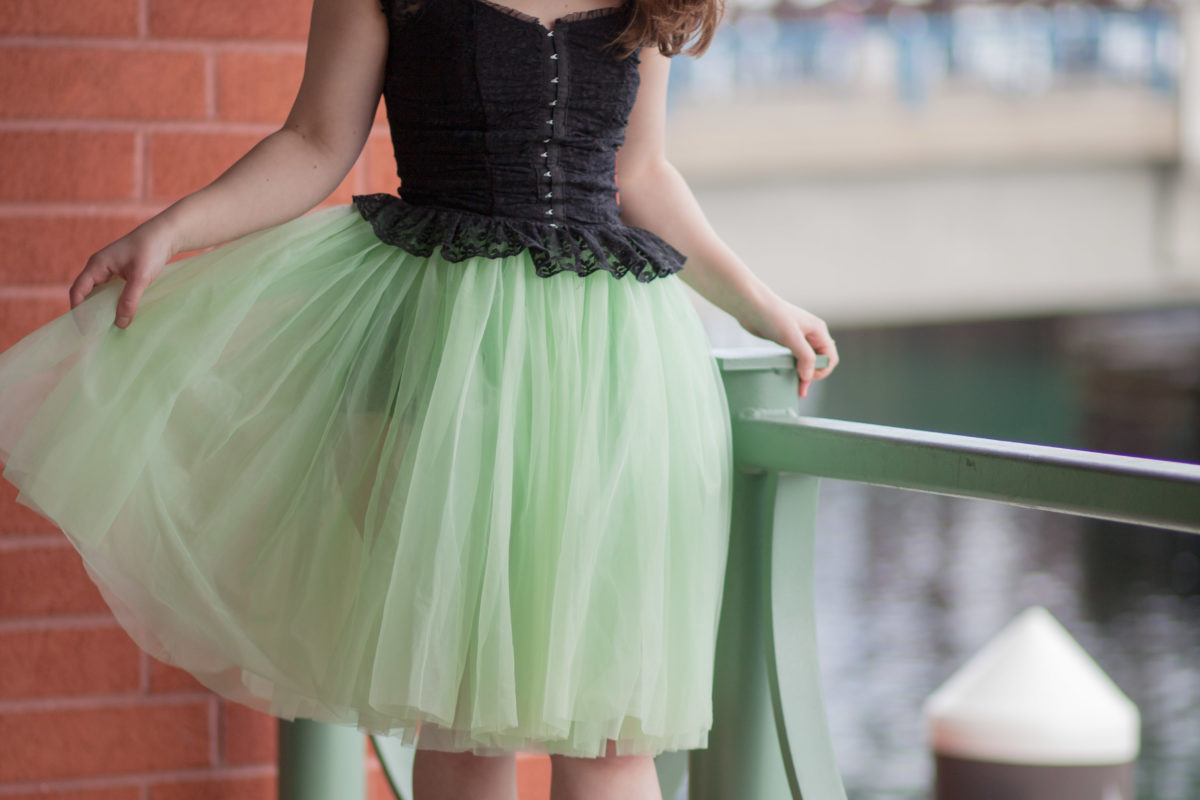 I've had this vintage Prada bustier for years and have always styled it with edgy outfits. In this look I play on hard and soft with the dominatrix top and the princess tulle skirt. It would pair well with a leather jacket and a fur stole alike. Rebecca and I have a history of shooting fairytale looks (remember, this?) and this one is perfectly in line with my "what would Cinderella wear to a rock concert?" theme.
Skirt: Goodwill, Top: Prada, Shoes: H&M
Photos by Rebecca Gatto.