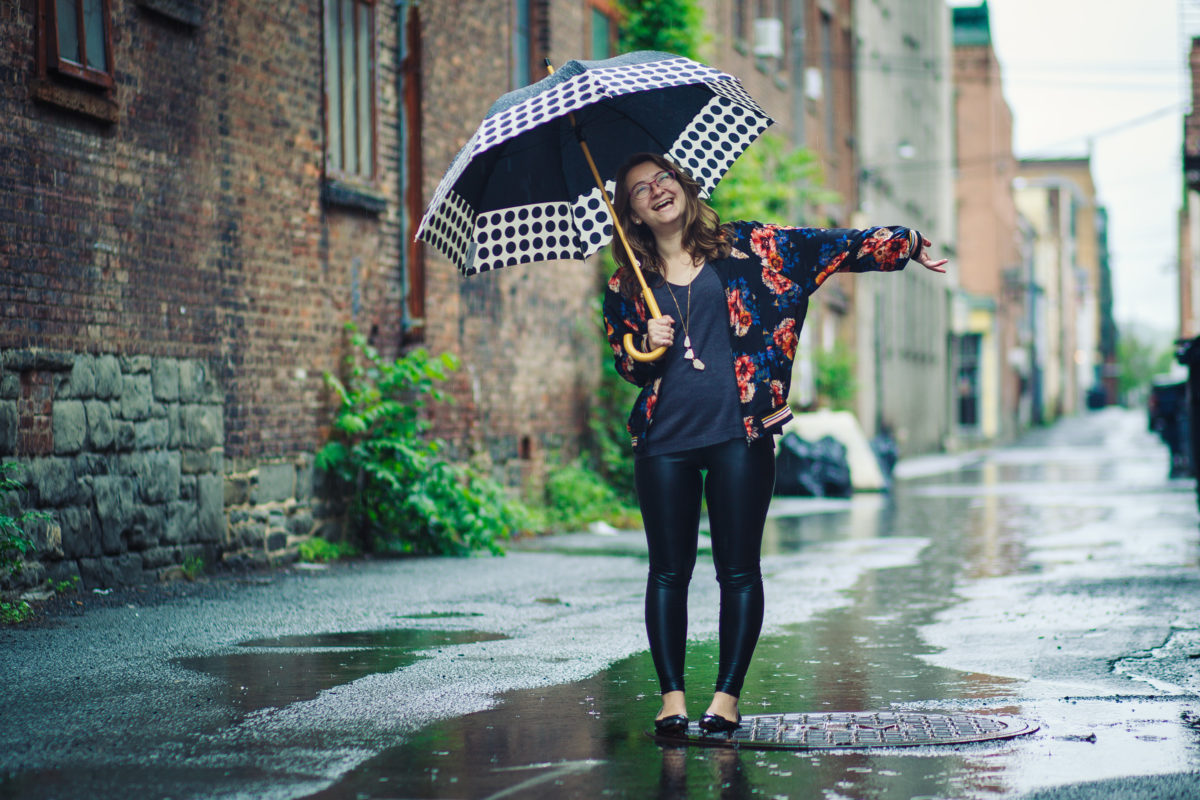 It's been a dreary start of spring here in Boston, heavy on the rain and light on the sunshine. I've been making the sartorial best of it by mixing bright patterns with contrasting textures. These leather pants play on the silk jacket and my knit sweater creating subtle visual interest. This outfit is perfect for rainy days because it's comfortable. At its base it's just leggings, a sweater, and a jacket. But by using texture and pattern, the ordinary mix of garments becomes chic and whimsical.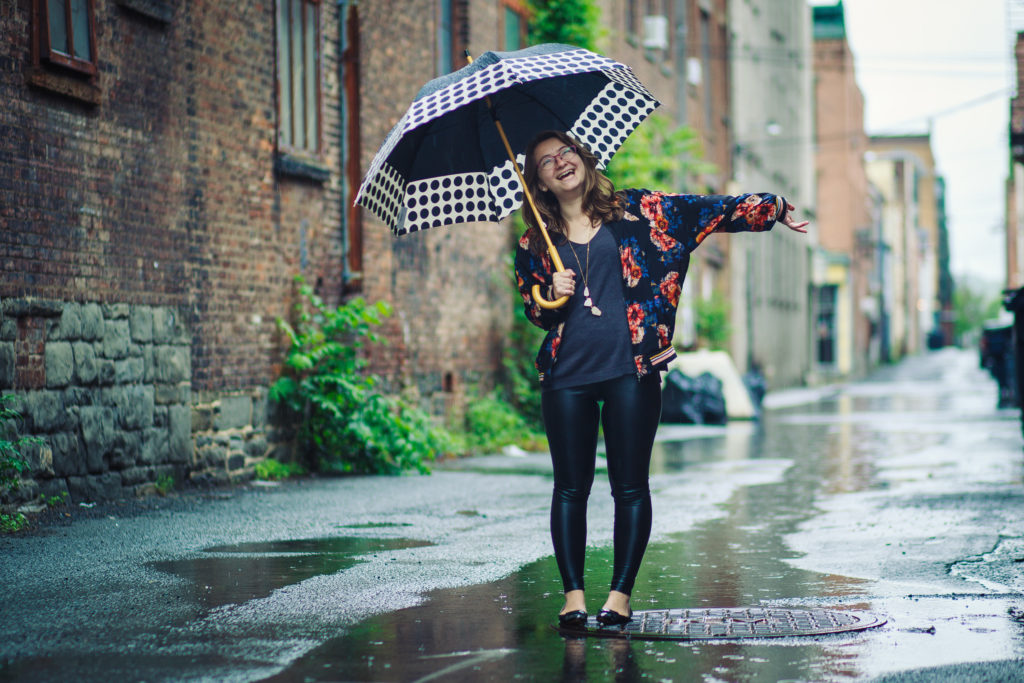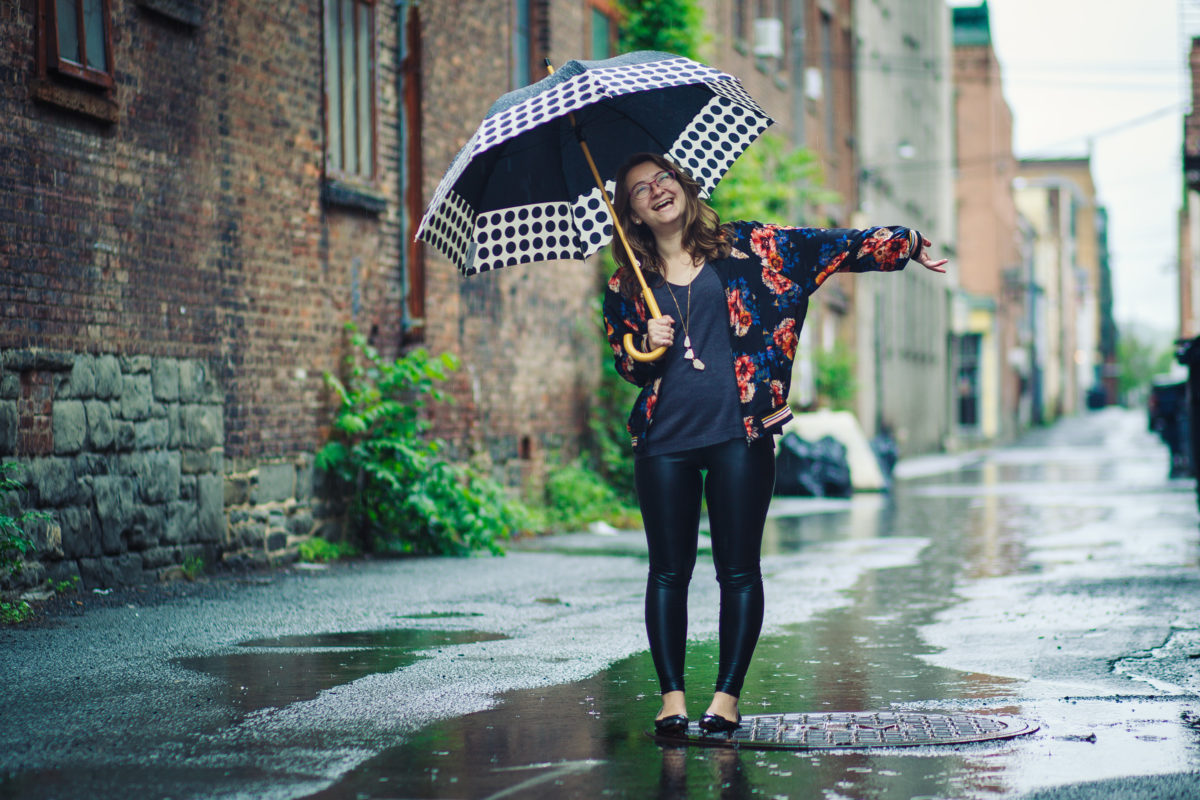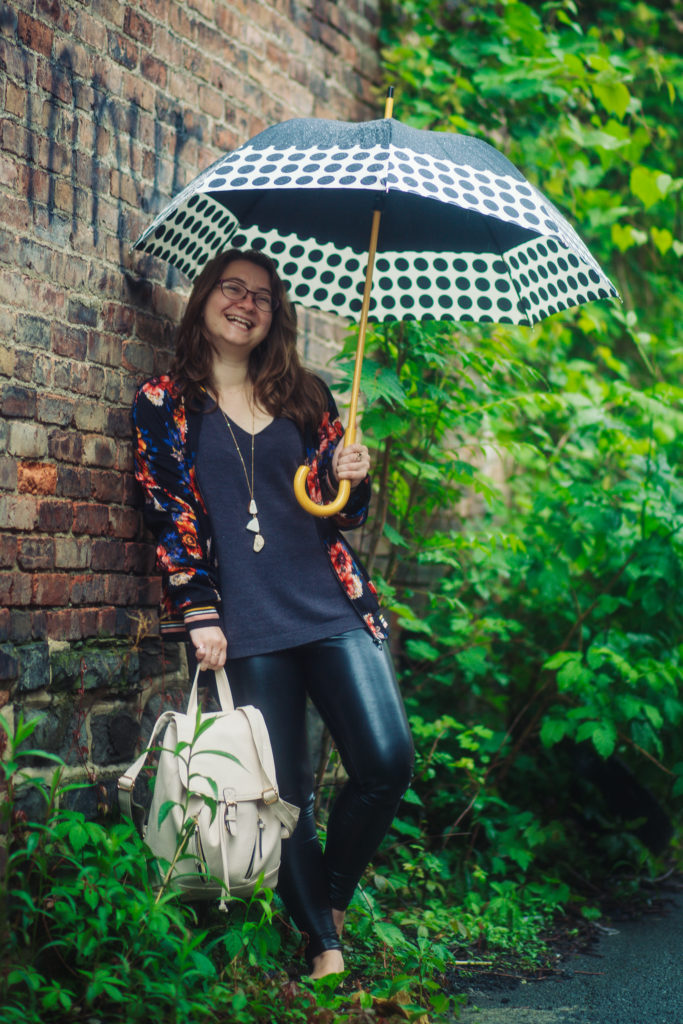 This backpack is my go-to travel bag. On principle I never leave my house without a book and when I'm in a new city I also need my camera, my spare lens, and a change of clothes for different scenery. While small enough not to get in the way, this backpack is spacious enough to hold everything and keep me hands-free for shooting.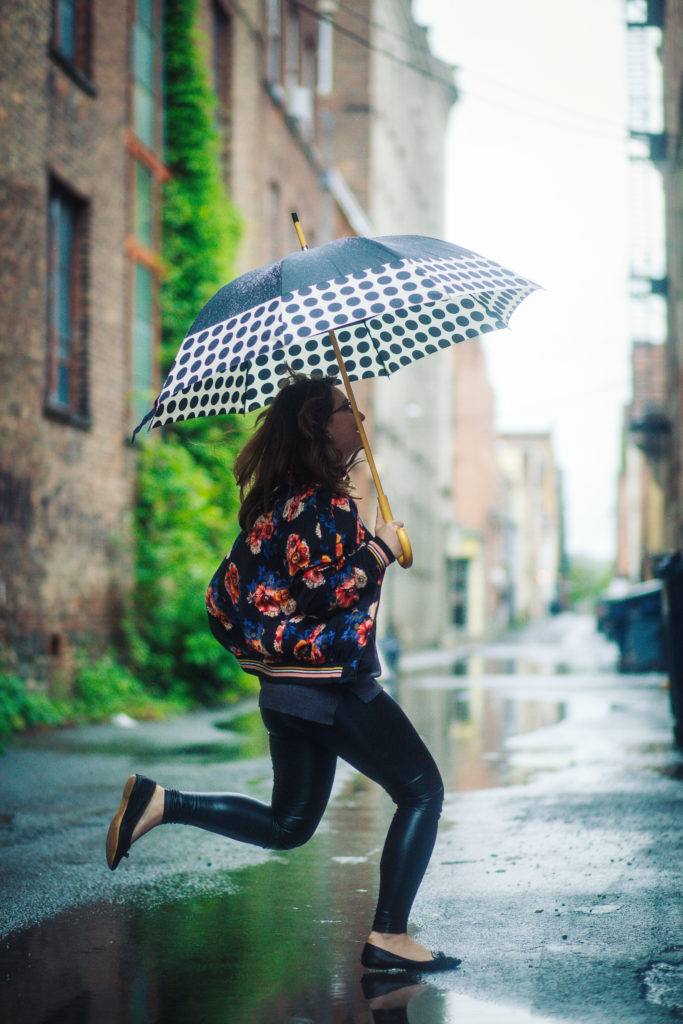 Remember those go-to flats I was telling you about? These are them and the unfortunate truth is that I wear them in the rain most days. Frankly, I should be put in jail for treating real leather that way, but I have a strong aversion to rain boots and these are always the easiest alternative.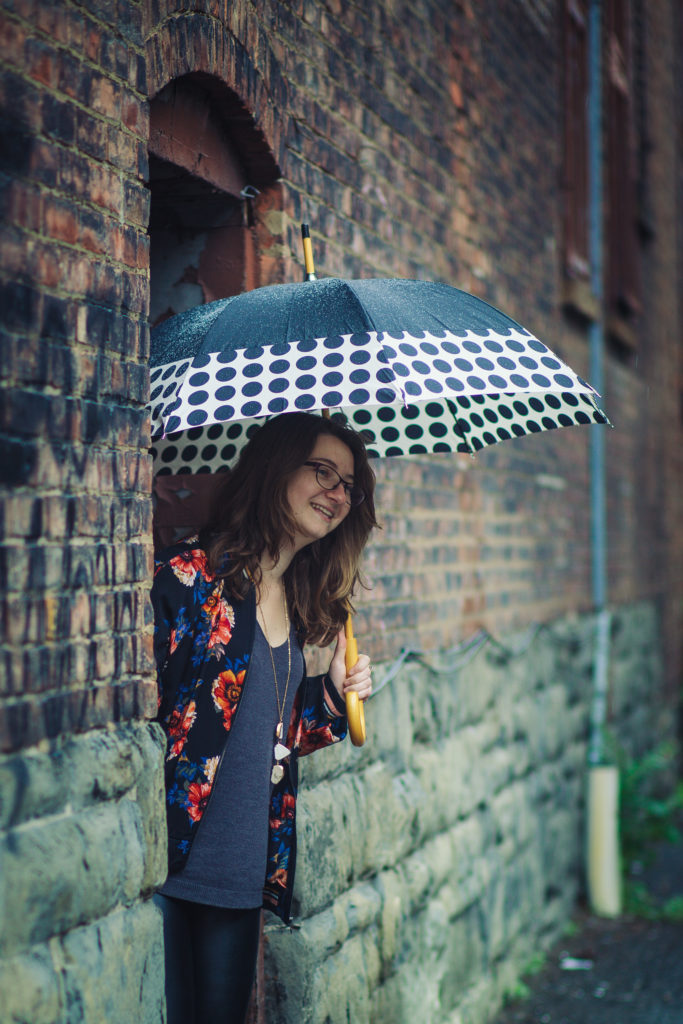 I love shooting with Rebecca Gatto because everything ends up looking and feeling like a magazine editorial. I threw this outfit together on a total whim and we grabbed this umbrella from Target moments before the shoot. But as spur-of-the-moment as it was, the end results look straight out of Seventeen.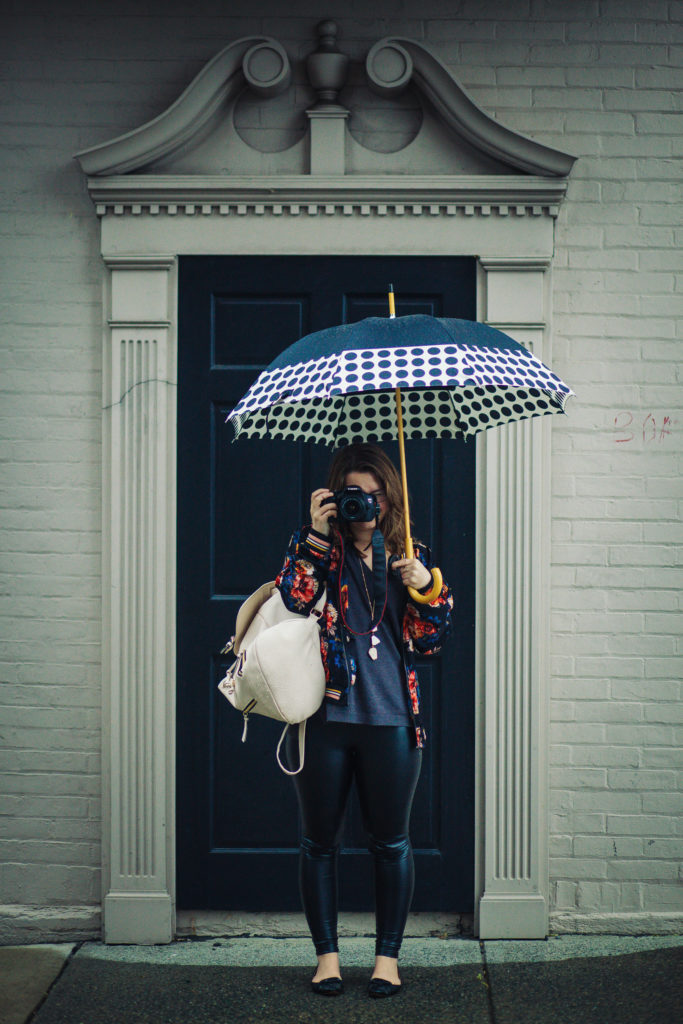 Jacket: Target, Sweater: Primark, Leggings: Aritzia, Necklace: No Rest for Bridget, Backpack: Primark, Umbrella: Target, Flats: Nine West
Photos by Rebecca Gatto.