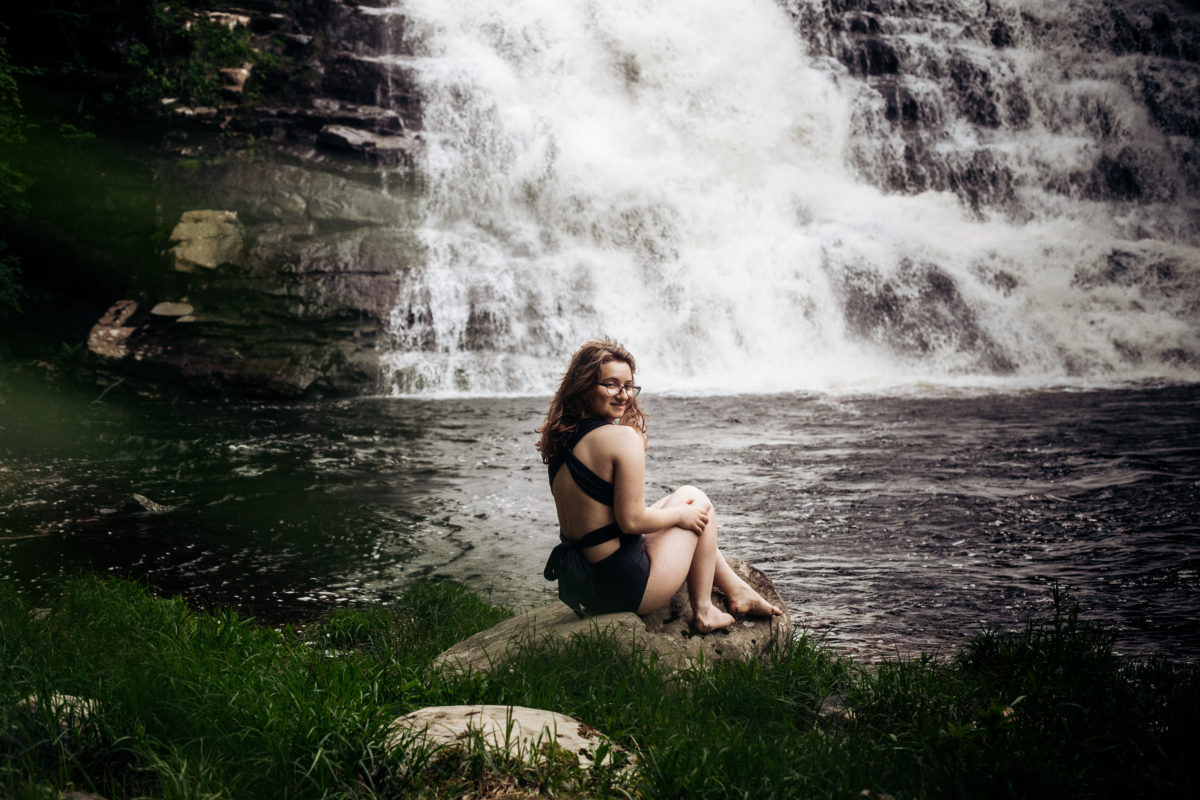 I love this swimsuit for its sleek and sexy design. It's a one piece so I feel comfortable and covered in it but the low front keeps it from looking matronly. Even better, it's convertible. It has two very long straps that can be tied in a number of styles. Packing for trips is a breeze when you get 10+ different suits all in one. My photog bestie Rebecca took me to the Barberville Falls in upstate New York to shoot the look and wow was it an adventure. You'll see more about Barberville in my travel guide to Troy, NY, but let's just say this photoshoot ended with me hiking up a cliff pantsless and covered in mud. And not in an attractive way.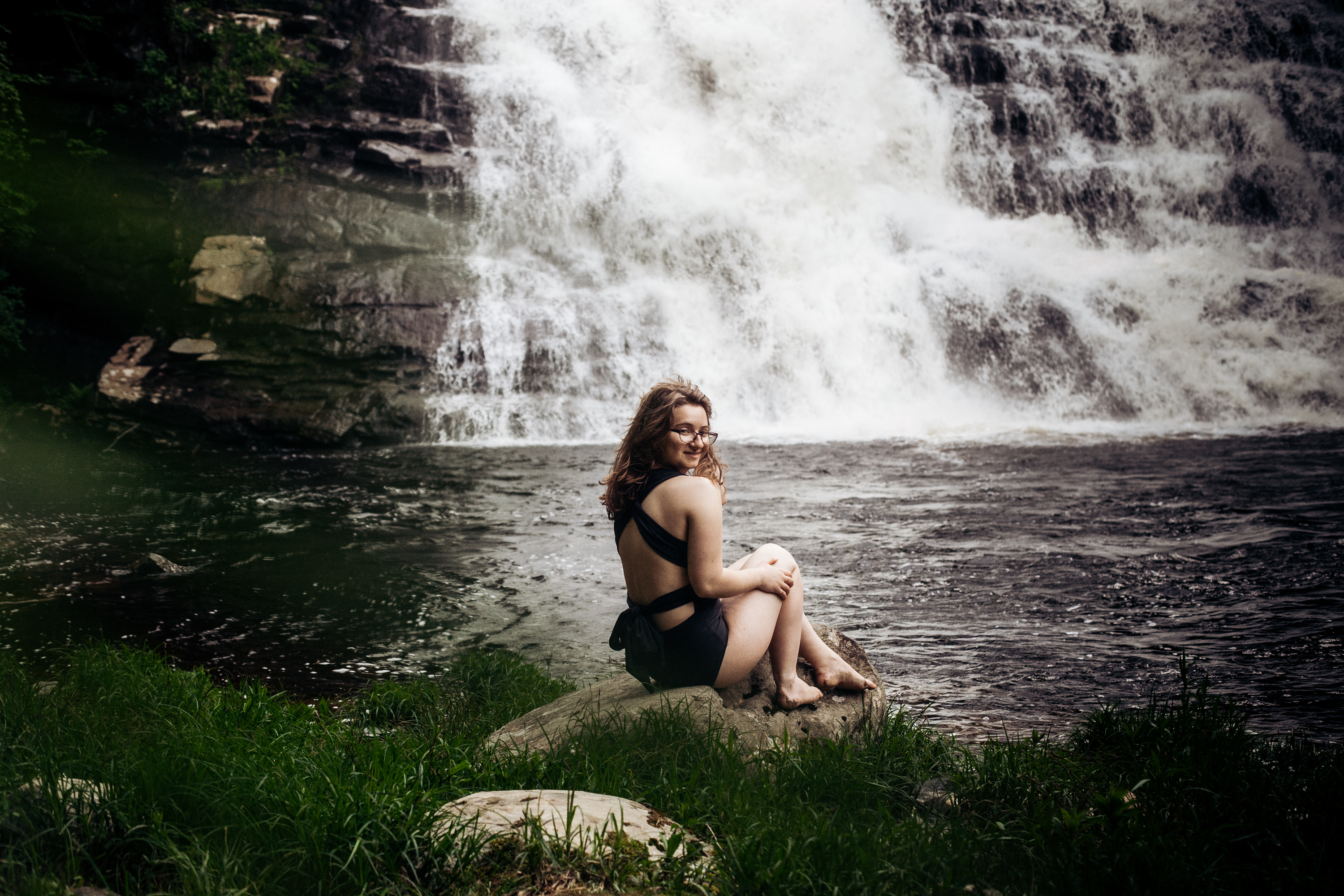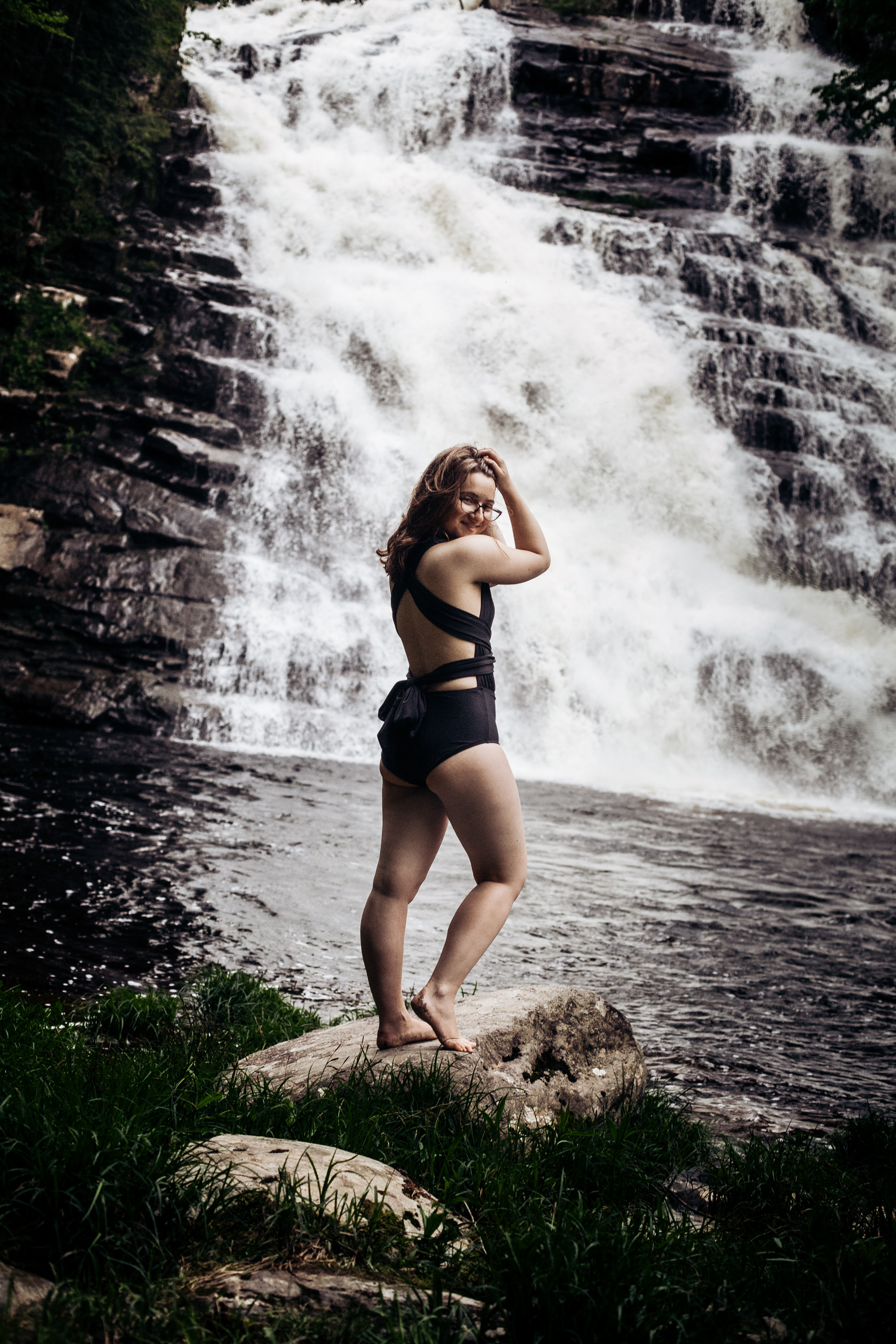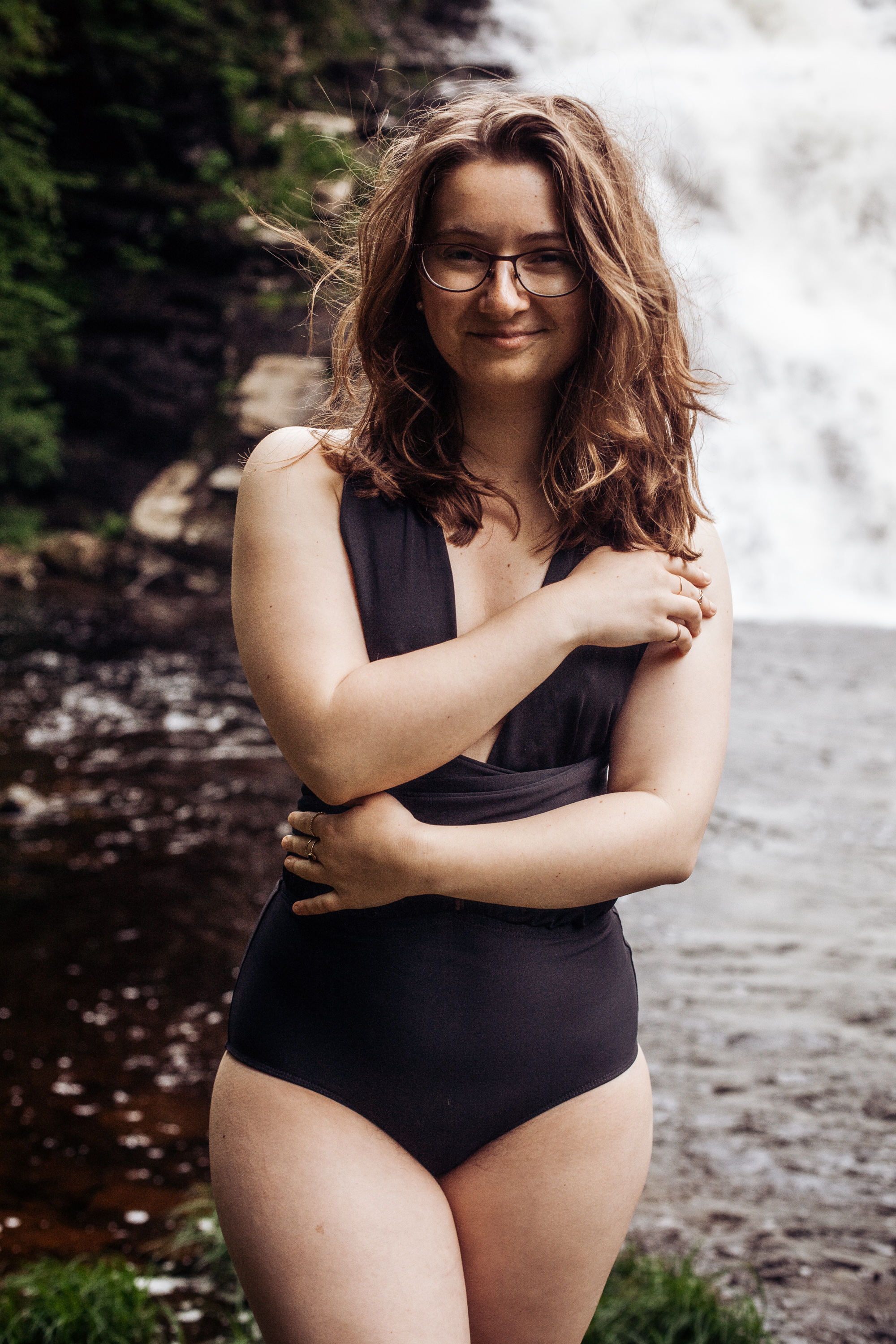 Shooting this look really helped me understand how far I've come as a blogger. There were a few other people enjoying this nature wonder while we were there which meant I had an audience for my swimsuit shoot. In the past I would have been way too self conscious to proceed with people watching, but this time around I went ahead full force. Part of this is a result of shooting with Rebecca, who has the incomparable ability to make her subjects feel at ease in any situation. Part of it is also a result of blogging for so long. The constant photoshoots have made me more comfortable in my own skin, even when a lot of it is exposed!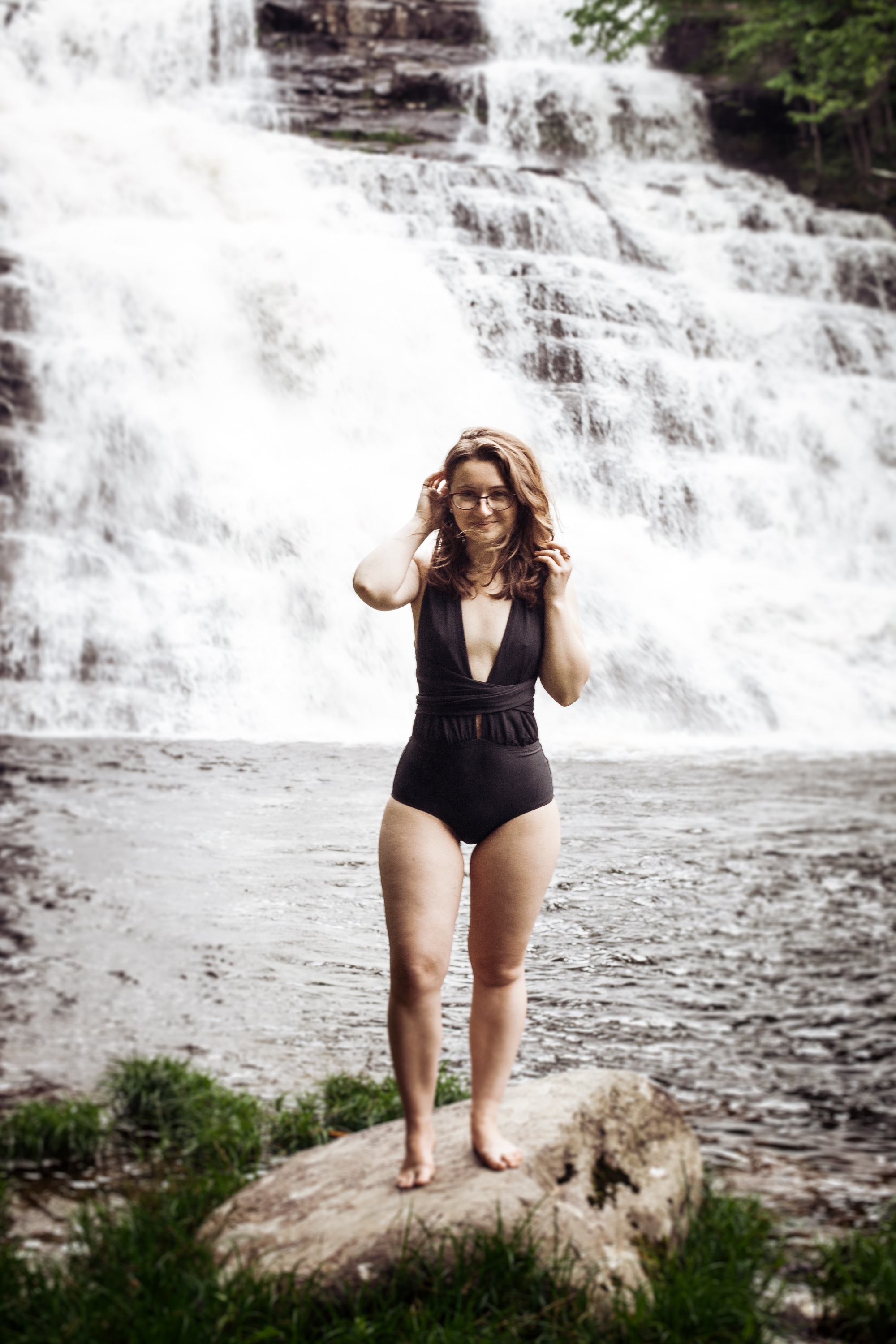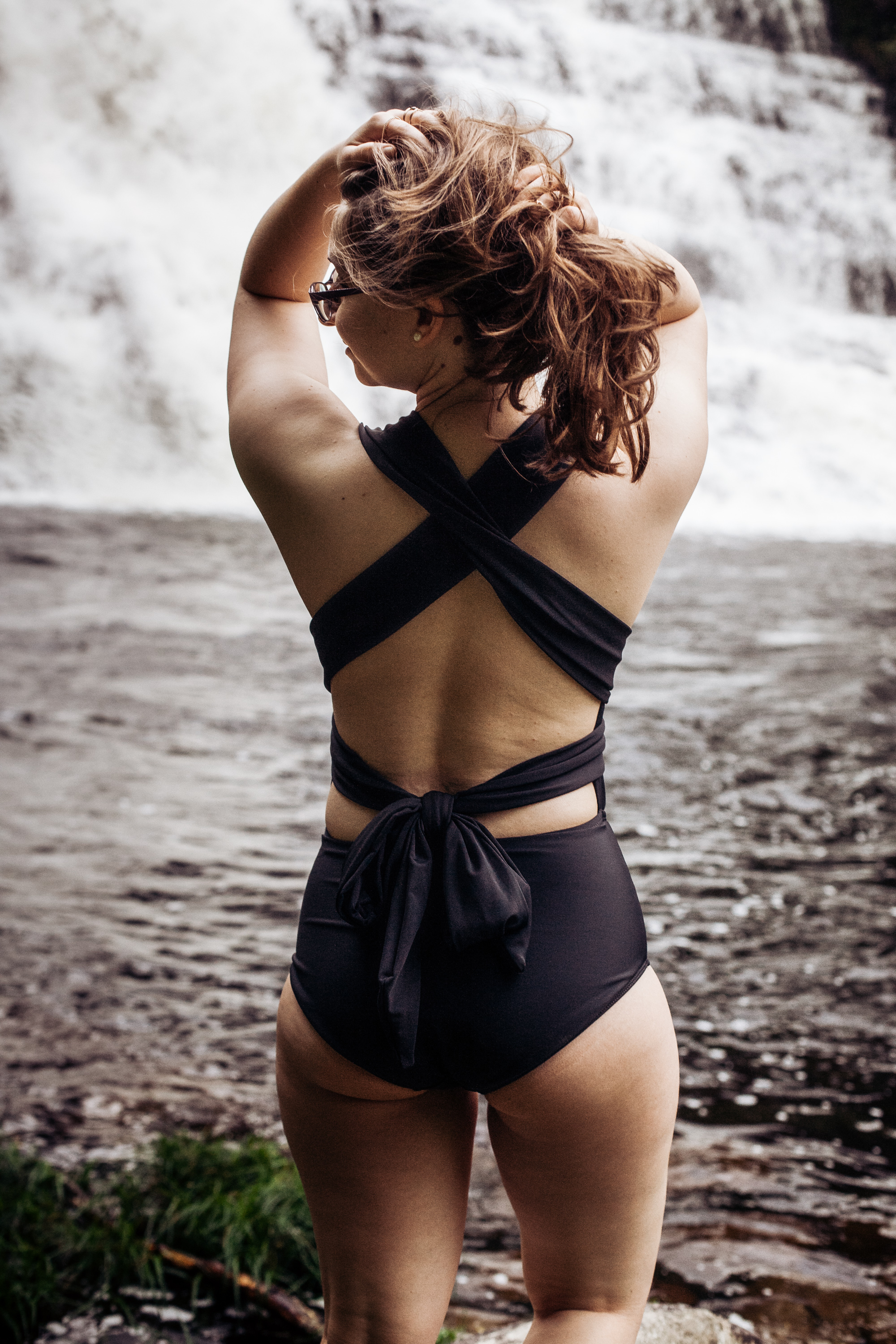 Swimsuit: c/o Shoedazzle
Photos by Rebecca Gatto.