Gone to Paris 🙂 I shall return with pictures in a week!
I know all of this stuff is horrifically unflattering but I'm just going crazy over intellectual clothing right now. I would never actually buy any of this (okay maybe just one), but it's so amusing to look at!
Feminist and anti-Twilight. Score.

I need this shirt. This has been my excuse since age 5.

Hehe <3

ahhh love this! Hooray Dostoevsky!
I have a shirt that says "Shakespeare Hates Your Emo Poems" and another one that says "Hyperbole is the BEST things ever" so perhaps I will be styling those this week =)
Whew, goodness! This past weekend was Writers' Day, the biggest event of the year for the New Hampshire Writers' Project. I'm an intern for the Writers' Project so I was busy all weekend! The weekend started on Friday night when I went out to dinner with a group from the project and Erika Goldman who heads up Bellevue Literary Press and happens to be Pulitzer Prize winner Paul Harding's agent. Erika is a doll! The dinner was a great way to kick off the weekend, this is what I wore:
Dress: TJ Maxx
Tights: Wet Seal
Shoes: Payless
Neckless: Charlotte Russe
Saturday we have all of our big events. Now before you say anything I know this is a super crappy mirror picture and I'm sorry! I was up at 5 and didn't get home until really late so this was my only opportunity to snap a quick photo. But here's what I wore for the actual day:
Sorry again for the crappiness of this photo.
Tunic: Forever21
Tights: Century21
Flats: Payless
Belt: Thrifted
Cardigan: Aeropostale
Necklace: Forever21 (it's kind of hard to see but it's a pair of glasses)
Basically at Writers' day we have lots of workshops and pitch sessions and things that people can attend and then at the end of the day we have Literary Idol. It's a lot of fun and this year was definately one of our best yet!
A book post! Victory! I like to read multiple books at once, usually from a variety of genres. These are my current selections:
War and Peace <3                                                          One of my all time favorites. Generally I'm more of a Dostoevsky fan but I love this book. I'm re-reading it because it's just so gosh-darn enjoyable. It's going slowly, for obvious reasons. I don't get much time to read but luckily Russian lit tends to have short sections so I can at least feel like I'm accomplishing something even if it's just a few pages a night. Remember how I said shoes are one of my vices? Well Russian lit is the other. Nothing cheers me up like Russian lit, particularly War and Peace.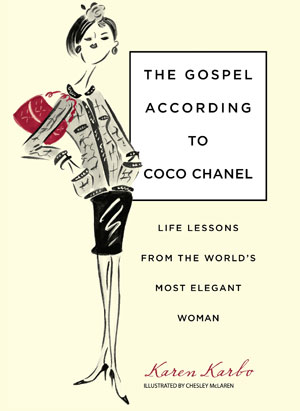 The Gospel According to Coco Chanel                                                                         My current fashion book! I'm actually equating this to something of a self help book. Beyond style tips it really talks a lot about Chanel's outlook on life and personality and it's got some really good stuff. The writing style can be a little tedious at time (it's got nothing on War and Peace for sure =P) but overall I like the message it's sending. It's definitely inspiring some of my more classic looks lately.
White Noise   I'm counting this as my more modern fiction. I usually stick to the classics but I took an American lit class last summer that opened me up to some really good modern stuff. During the course we read Mao II by Delillo and I really enjoyed it. I picked White Noise up at a discount store and I'm only a few pages in but it has that same stylistic qualities that I loved about Mao II. I would definitely recommend Delillo for anyone looking to experience modern lit, I'd also recommend Pynchon. But we'll get to him later.
What are you reading these days? Any good recommendations? Happy reading!
Everyone has their vices and mine happens to be shoes! I blame this on my mother who is also a shoe fanatic. It's genetic, it can't be helped. Anyways, in the past week I've gotten three new pairs of shoes (winter break will do that to a girl!)
I love these so much! I'm a sucker for a heel and these are just gorgeous. I can't wait to wear these out. Thank you TJ Maxx 🙂
How adorable are these? I went thrifting with my Mom yesterday and we picked these up at a cute little place called Meet Me at Eliza's. They were only $6. I'm a size 5 so I rarely have luck with shoes at thrift stores but these fit perfectly. The heel is really manageable for my on-campus treks.
I know these are just boring black rain boots but I desperately needed some. Walking around campus in canvas flats in the rain is not a fun experience. Another TJ Maxx find!
Well I officially have no excuse not to come up with some fabulous outfits for this week now that I have three new pairs of shoes in my collection. You have full permission to punish me if I come up with anything short of excellence! Alright, maybe not excellence let's go for cute shall we?