A book post! Victory! I like to read multiple books at once, usually from a variety of genres. These are my current selections:
War and Peace <3                                                          One of my all time favorites. Generally I'm more of a Dostoevsky fan but I love this book. I'm re-reading it because it's just so gosh-darn enjoyable. It's going slowly, for obvious reasons. I don't get much time to read but luckily Russian lit tends to have short sections so I can at least feel like I'm accomplishing something even if it's just a few pages a night. Remember how I said shoes are one of my vices? Well Russian lit is the other. Nothing cheers me up like Russian lit, particularly War and Peace.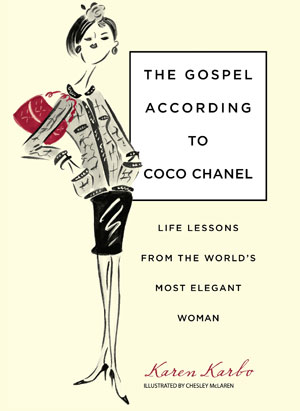 The Gospel According to Coco Chanel                                                                         My current fashion book! I'm actually equating this to something of a self help book. Beyond style tips it really talks a lot about Chanel's outlook on life and personality and it's got some really good stuff. The writing style can be a little tedious at time (it's got nothing on War and Peace for sure =P) but overall I like the message it's sending. It's definitely inspiring some of my more classic looks lately.
White Noise   I'm counting this as my more modern fiction. I usually stick to the classics but I took an American lit class last summer that opened me up to some really good modern stuff. During the course we read Mao II by Delillo and I really enjoyed it. I picked White Noise up at a discount store and I'm only a few pages in but it has that same stylistic qualities that I loved about Mao II. I would definitely recommend Delillo for anyone looking to experience modern lit, I'd also recommend Pynchon. But we'll get to him later.
What are you reading these days? Any good recommendations? Happy reading!