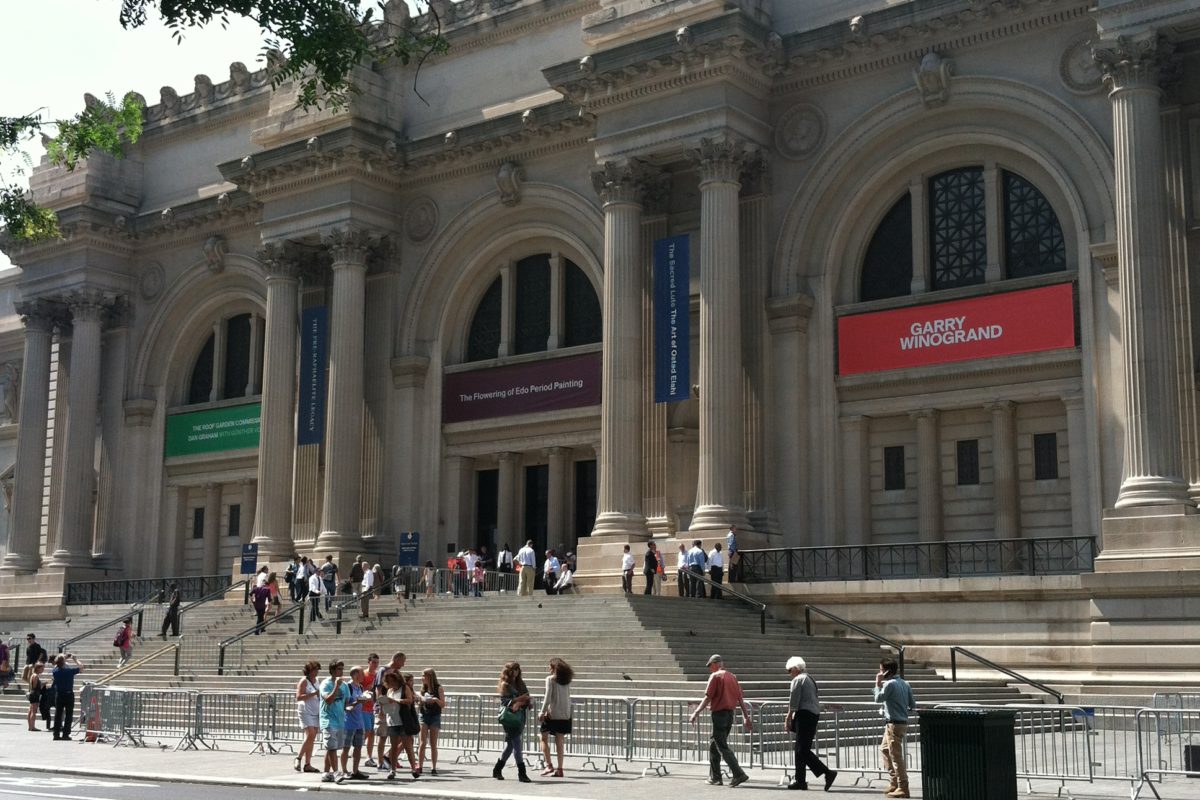 This was my first year attending New York Fashion week and it was a magical, wonderful, whirlwind. In barely 48 hours I took a bus to the city, went to three shows, explored New York, and then came back to Boston. But it was worth the 3am bus rides and maneuvering the subway in heels. It was worth every minute.
You can see my first night in New York here. This post will cover my second day in the tents.
9am – I'm packed up and ready to head out for another day in the fashion mecca of the U.S. I check out of the hotel and head uptown.
11am – Stop for some much needed breakfast and caffeine at Starbucks. By this point I've already been photographed by a street style photographer (!).
1pm – I stop by the Met for my art fix. I spent most of my time in the 18th century painting galleries, for the Goyas of course.
3pm – Grab a late lunch at a little Thai place with my photographer friend, Rheanna Bellomo. She did this shoot with me a few years back.
4:30pm – I'm at the Saunder show, a ready-to-wear line created by Emily Saunder. Her spring collection is inspired by the concept of a rock-and-roll Garden of Eden. The collection featured bright florals and ladylike fabrics combined with edgy details and saucy graphic tees.
I love this champagne-colored, silk, bomber jacket. It's a very boy-meets-girl look that brings some toughness to a normally dainty spring palette.
6pm – I take a quick break to re-charge my phone and myself (read: more caffeine).
7:30pm – Next up, Charlotte Ronson, another installation style exhibit. The spring collection is fun and playful, mixing polka dots and florals. The structural elements are quite varied among the looks, ranging from flowy to severe. More boy-meets-girl looks are featured with button downs and boxy shorts in feminine cuts and colors.
9pm – I'm back out on the Lincoln Center pavilion wearing this outfit. (Excuse the selfie, my photographer wasn't with me). On the pavilion I get snapped by three dozen more paparazzi-style photographers. A tourist even asks to take a photo with me because I look "so fashion."
10:30pm – A mad rush to the bus station, tutu, heels and all. Fortunately I've got a good sprint in me and I catch the 10:30 bus.
3am – I arrive back in Boston wondering if all that was just a dream.
A big thank you to Lara from Pretty Connected for helping make my first NYFW the best it could possibly be!
Photos are mine.