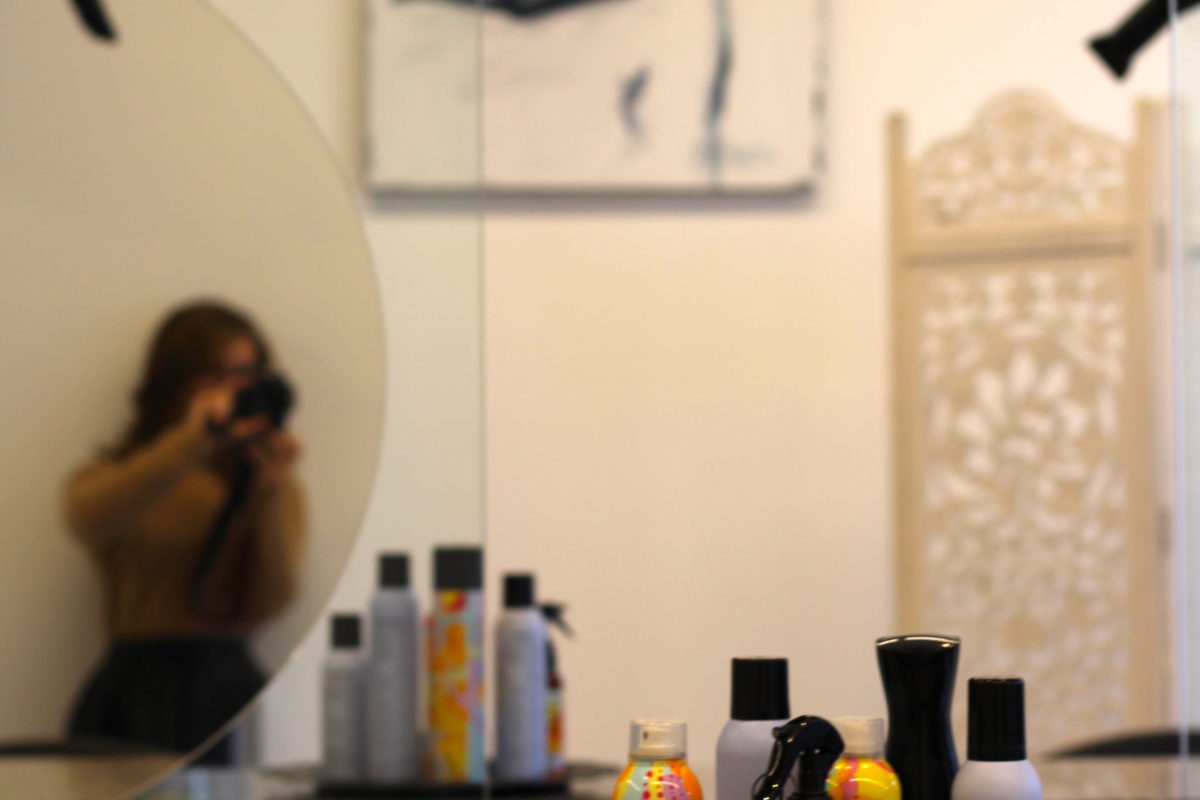 Last week I had the pleasure of stopping by BloDry Boutique Fenway for a little pampering before a busy day. Their new location on Van Ness Street has been open for about a month and it's one of my favorite new storefronts in the rapidly-developing neighborhood. The space is clean and minimal, the staff is incredibly friendly, and it's on the same block as a Mini Luxe and a Sephora so you can get all your beauty needs taken care of in one stop.
My stylist Jennifer was very attentive to my needs, taking into account what I'd be doing that day and what the weather was like. I felt like a movie star all day, making my weekend work much more fun. BloDry is a perfect spot to put a little extra oomph in your look between haircuts. 
Despite the minimal aesthetic (which I love), the salon is ripe with amenities. They have coffee and tea available for an extra spa-like experience, a display of awesome products for sale, and, best yet, a selfie station with props to show off your new 'do. 
If you're looking for a little glamour before heading out for some Black Friday shopping, BloDry is running several promotions for the holiday. Today you can get 10% off your blowout, and 10% off a membership if you choose to enroll between today and Monday. Membership offers 3 blowouts for $120 or 4 blowouts for $150. 
The Fenway desperately needed some beauty spots and BloDry Boutique is the ideal addition to the sports-centric neighborhood. It's convenient to downtown and popular nightlife locales, but without the overcharging and long waits of a Newbury Street salon.
Please note: I was provided with a complimentary blowout, however, all opinions expressed are my own.