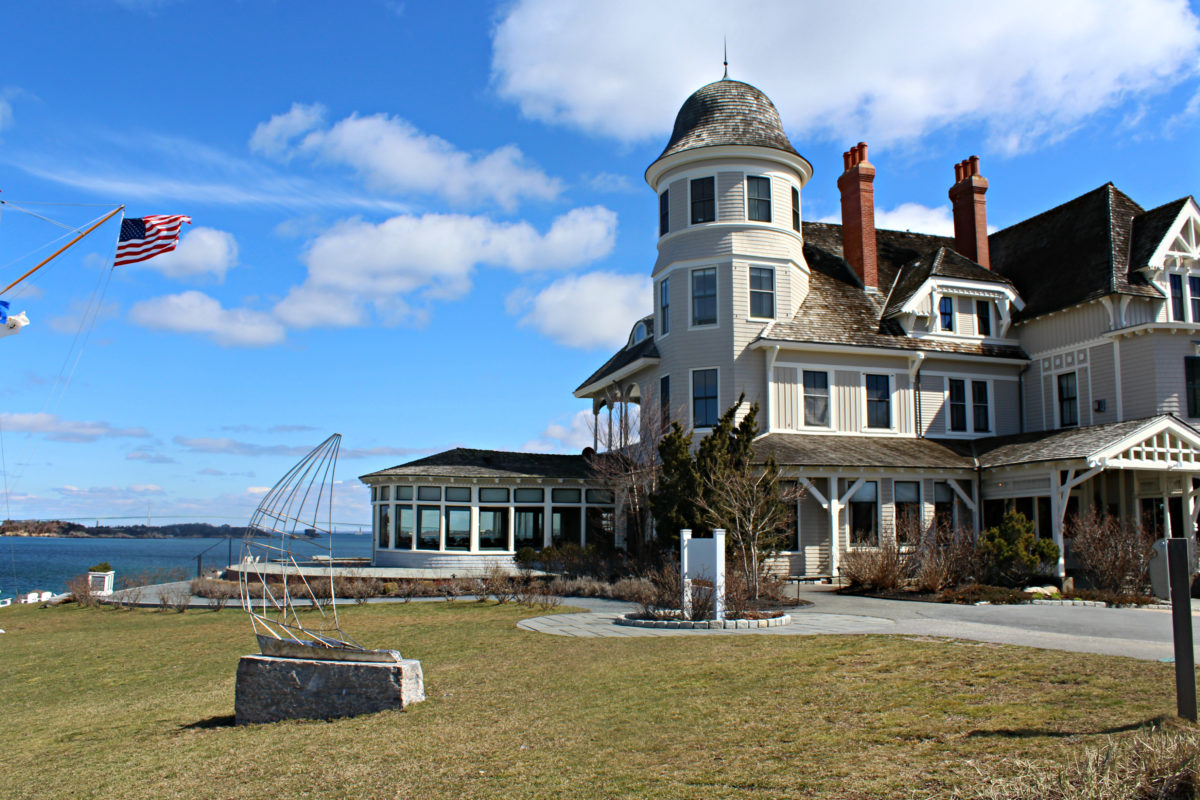 Last weekend I skipped out of dreary, rainy Boston for a seaside getaway in Newport, RI. Known as the favorite summer spot of Vanderbilts and Astors, the history-drenched town has quickly become one of my favorite New England spots.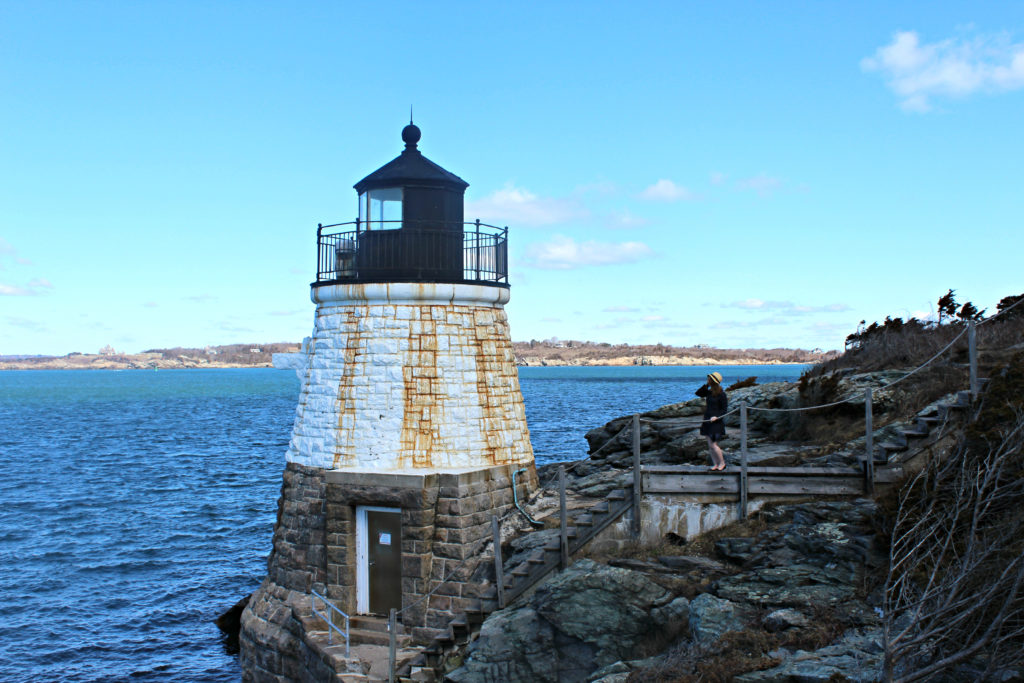 Where to Stay
There are many interesting lodging options in Newport, but Castle Hill Inn is by far the most luxurious and historic. Converted from the estate of former Newport summerer, Alexander Agassiz, the inn now boasts three different styles of rooms, gourmet menus, and lush, expansive grounds. Favored by celebrities for its privacy, Castle Hill is located way out on the tip of the island, an enchanting paradise completely separated from the crowded tourist districts downtown. There are a few beautiful rooms in the main house (the former Agassiz residence), and small cottage-style rooms both on the beach and overlooking the harbor. I stayed in a harbor room which was perfect for the chilly off-season weather. The cozy space included a whirlpool soaking tub and a working gas fire place. The harbor houses were favored by Grace Kelly, not too shabby footsteps to follow in.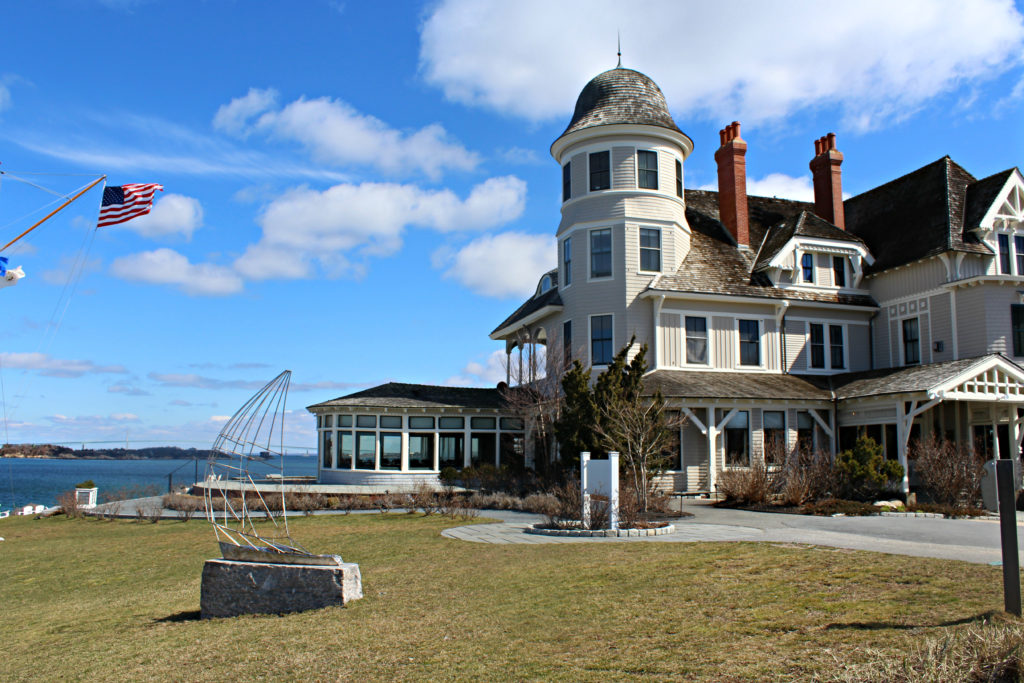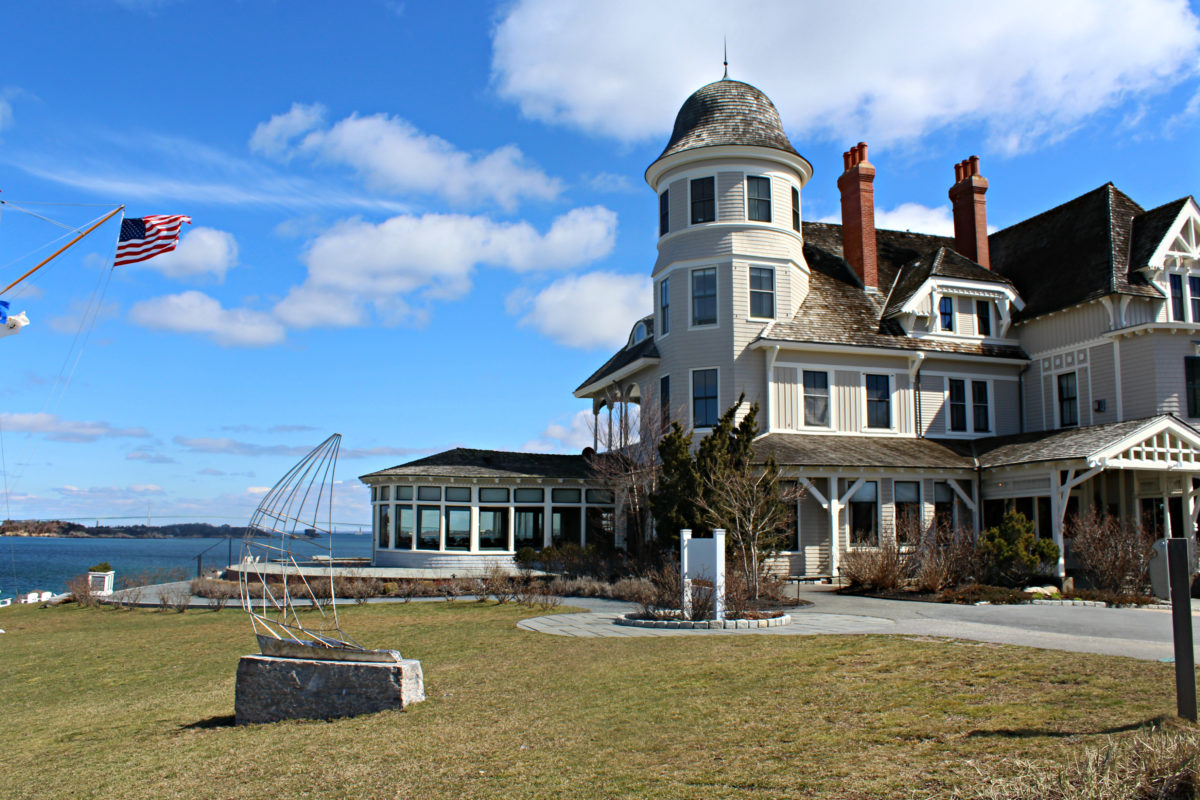 In the summer the grounds of Castle Hill host games, parties, and some legendary clambakes. The hotel has horses, boat and ferry rides, a beautiful beach, and a partnership with Volvo allowing guests to test drive the Volvo XC 90. There's really something for every taste. As a blogger, I was most interested in photography opportunities, and the estate is rife with them. On the property sits Castle Hill Lighthouse, built in 1890 by the acclaimed architect H.H. Richardson. Now it's a must-hit photo opp for Newport creatives.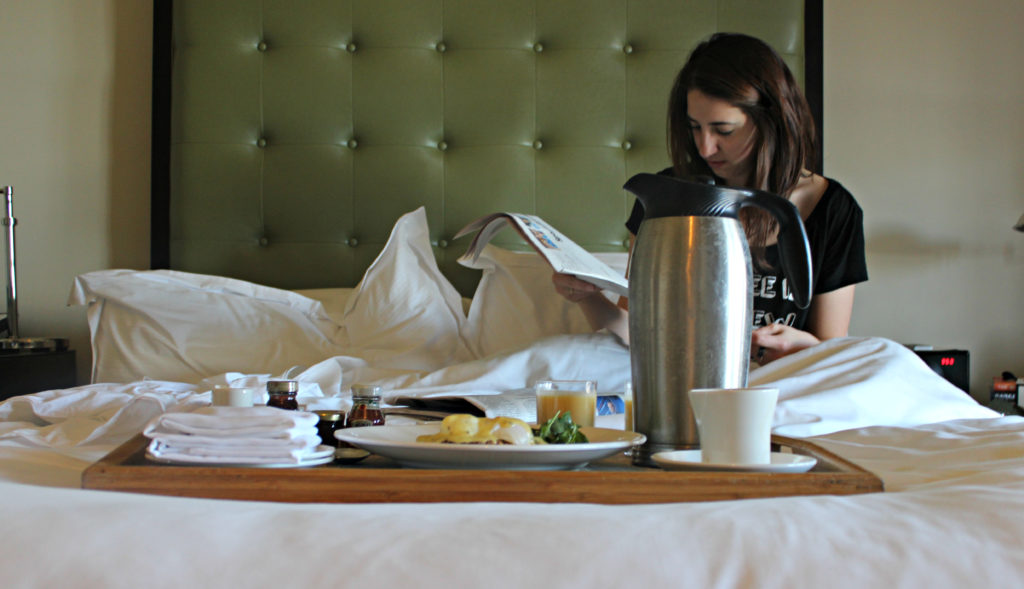 With your room guests receive complimentary afternoon tea and gourmet breakfast. And when they say gourmet, they're not playing. Two words people: lobster hash. Breakfast also comes with freshly made pastries, smoothies, and of course, as much coffee as your heart desires. For $10 per person you can have your breakfast delivered to your room. Castle Hill is the ideal choice for a romantic getaway or a champagne-soaked girls weekend. Everyone from the receptionist to the cleaning staff was delightful and eager to help us maximize our stay. If I could, I would live the rest of my days out at Castle Hill.
What to See
I recommend starting your time on the island with a tour at the Newport Historical Society. They're very informative and give you a great sense of how Newport came to the be the Great Gatsby legend it is today. While on our tour I learned that there were a number of wealthy middle-class African American families who also summer in Newport during the Gilded Age. I expected a pretty white washed history and was pleasantly surprised to learn black professionals thrived during that time. You can read more of my findings in my coverage for the Banner.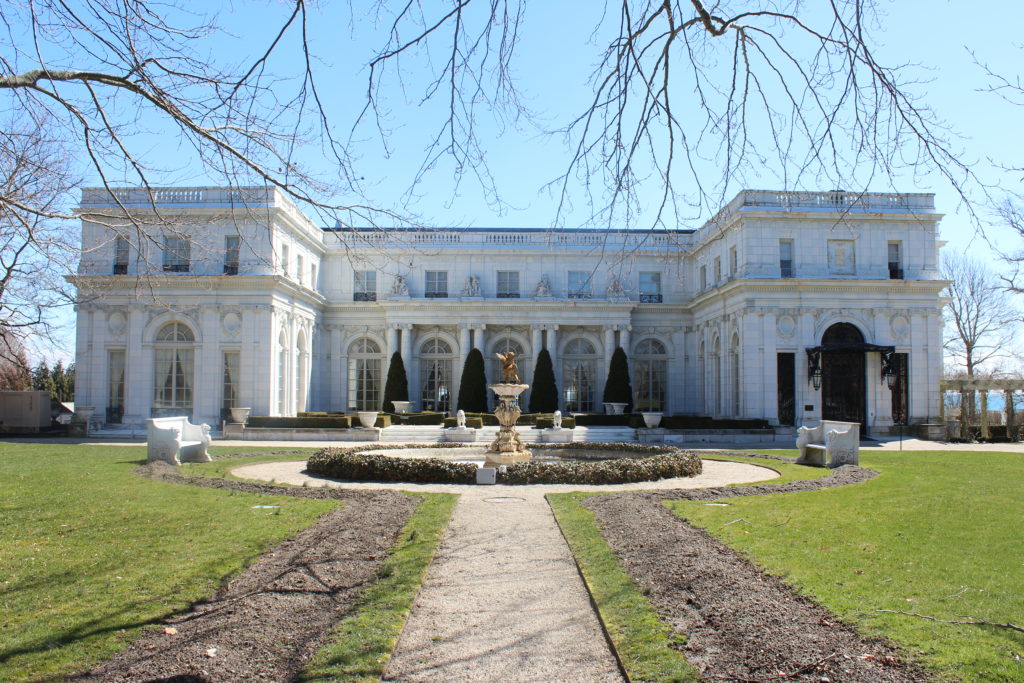 The mansions are a must-see. I'm a sucker for historical homes, I could spend days listening to stories about the former owners of these palatial summer houses. Pictured above is Rosecliff, a party house commissioned by Nevada silver heiress Theresa Fair Oelrichs in 1899. You may also recognize it from the 1974 Great Gatsby film. Around the first world war, the upper classes backed off the partying a little in deference to the war effort and Theresa, whose life was built around those soirees, had a hard time coping. She ended up going insane throwing lavish galas for imaginary guests. Despite the AWESOME story that goes with Rosecliff, it doesn't have that many rooms open to the public. For a more extensive tour I recommend checking out The Breakers or The Elms.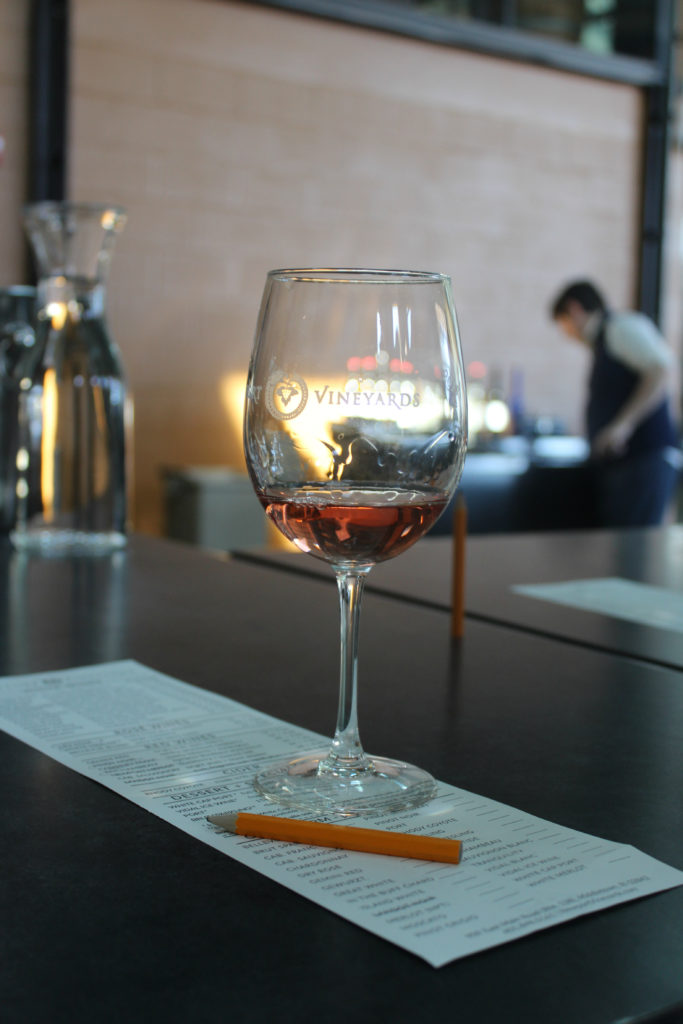 We topped off our adventure at The Newport Vineyards. This large, lovely winery is run by only two workers! They produce reds, whites, rosé, and a limited amount of champagne-style wines. Most of them have a light, refreshing taste that suits the beachside lifestyle. The vineyard compound includes a marketplace, two restaurants and, of course, the production area. They offer tours and tastings for the perfect balance between informed and tipsy.
Where to Eat
As you know, I pretty much live off champagne and oysters, and Newport is definitely the spot for the seafood diet. We started our gastro tour at The Grill at 41 North, a beautiful spot downtown overlooking the water. In the summer there's an outdoor bar on the pier for the maximum nautical experience. Chef Terence Feury served us some incredible dishes on and off menu. The salmon rillettes were a delicious alternative to traditional charcuterie and I'm still dreaming about the tangy lobster pappardelle, pictured below. For an elegant, avant-garde dining experience, 41 North can't be beat.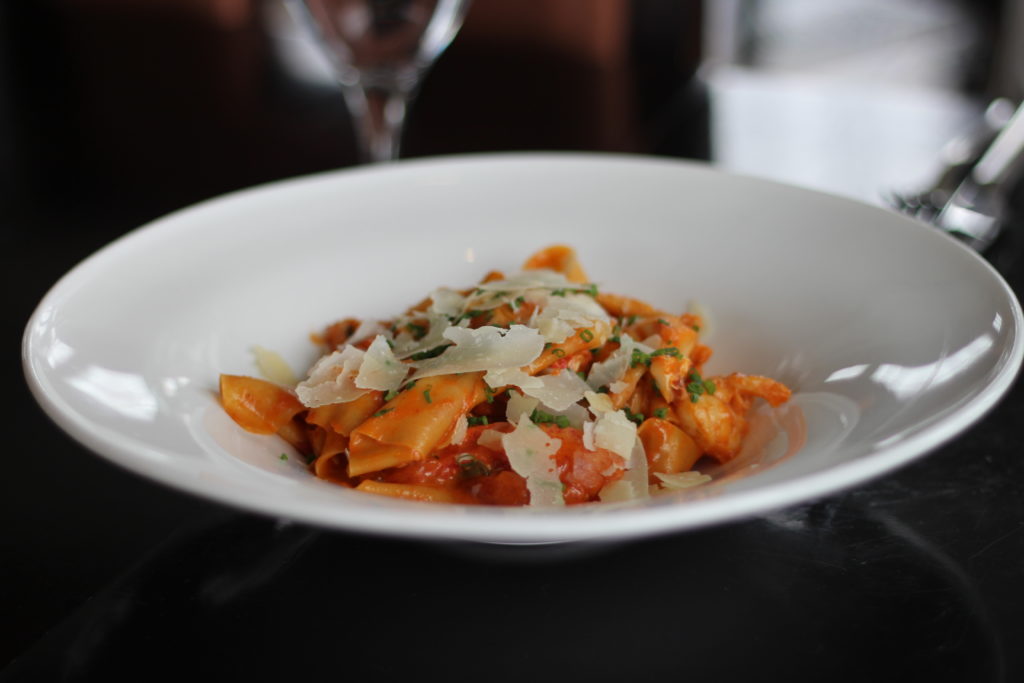 Next up we hit The Mooring just a few blocks down from 41 North. A slightly more casual oceanside experience, the hallmarks of this restaurant are the extras. The staff is friendly, funny, and engaging, and put up with all our shenanigans, even a few glasses of rosé in. I recommend getting a raw bar platter, you get the most bang for your buck here when it comes to shellfish. The platter shown below boasts 3 lobster claws, 3 shrimp, 3 littlenecks, and 3 oysters for only $41. The Take Five Pie, a fan favorite from the dessert menu, features  caramel, chocolate, peanuts, peanut butter, and pretzels. It was like eating a candy bar in pie form. But better.
What I love about Newport is the wide range of activity options. You can cater your stay to whatever you're interested in. There's plenty of history, art, and culture, but also pampering spas, five-star restaurants, and boat trips on boat trips.
Please note: I was provided with a complimentary stay, meals, and services by Castle Hill Inn, the above restaurants, and Discover Newport. As always, the opinions expressed are my own.