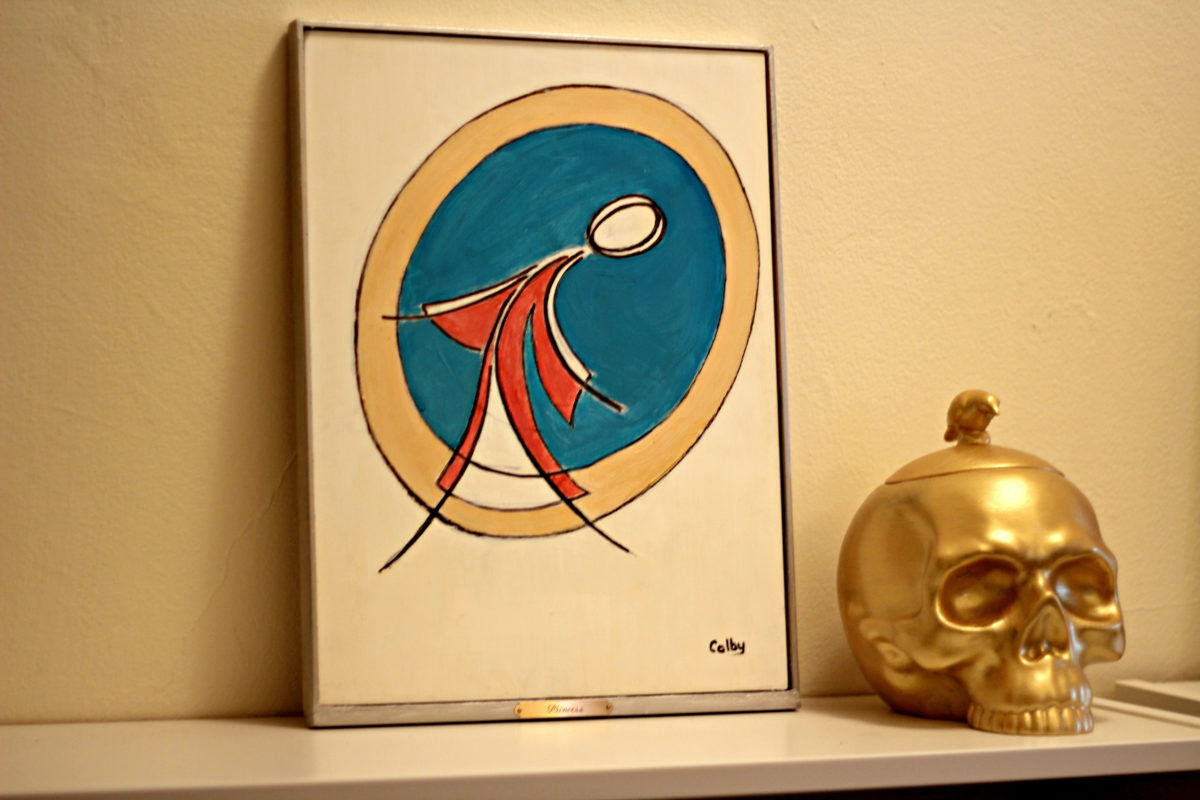 In hindsight it's no wonder I became an art reporter. Coming from a family of artists, I spent more time in museums than I ever did at water parks or soccer fields. My first coloring book was of Mary Cassatt paintings. My first after school activities were art lessons. And the first pieces in my formal collection were crafted by the hands of my relatives.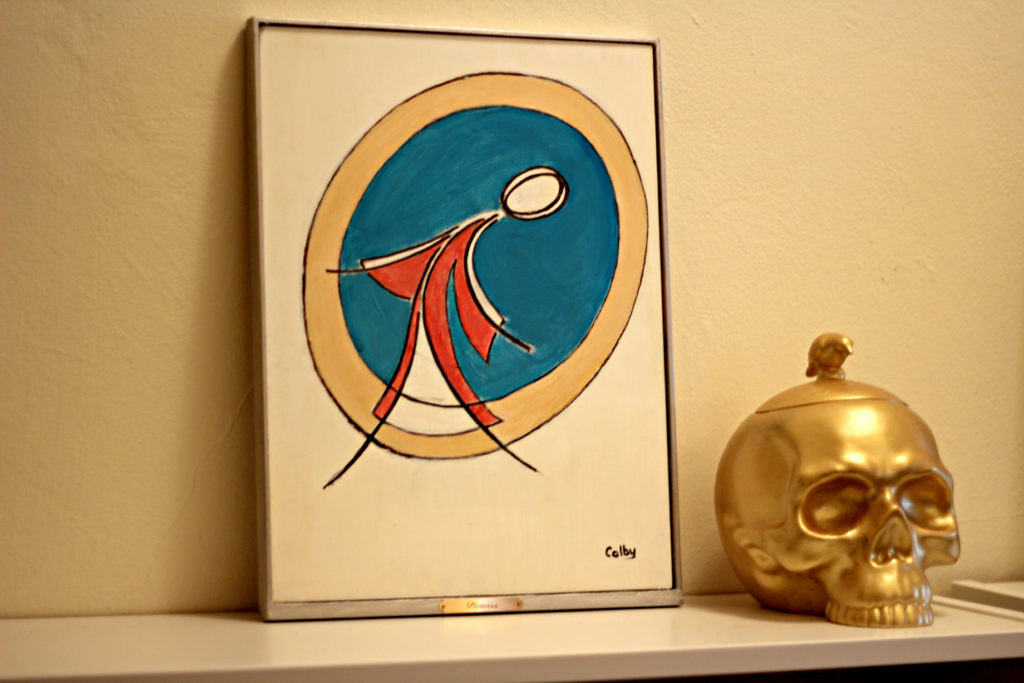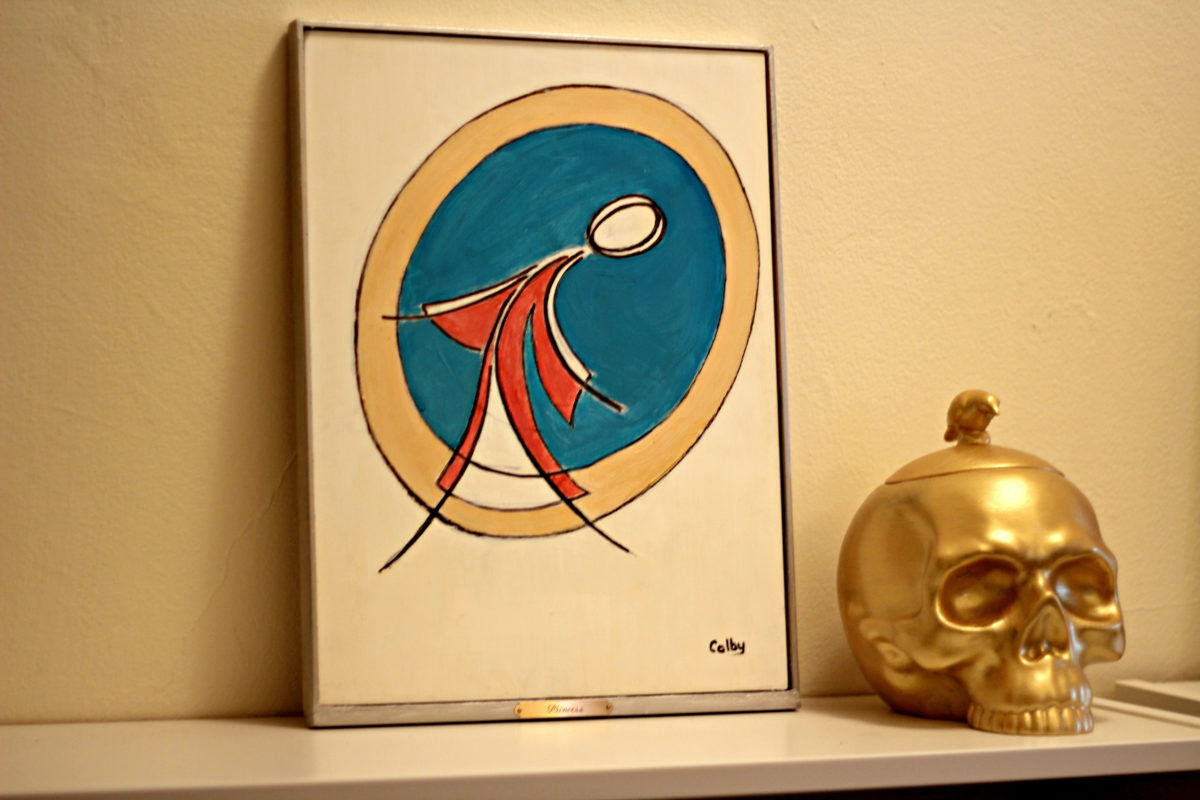 The piece above is one I "commissioned" my paternal grandfather for on behalf of Trends and Tolstoy. He created the painting based on qualities he sees in me, lightheartedness, energy, and, of course, fashion sense. I've always loved his modernist style, and I keep the painting hanging in my office next to my DIY skull vase. You know, for balance.
When I'm feeling discouraged, exhausted, or overwhelmed, I look at this piece and remember what my grandfather sees in me. Whether we like it or not, our families know us better than anyone. My grandfather has seen me through middle school angst, Abercrombie henleys (fashion gods forgive me), and trying career transitions. Yet for all the bad, he still sees me as the world conquering girl in that painting. And that shows me I can be her.