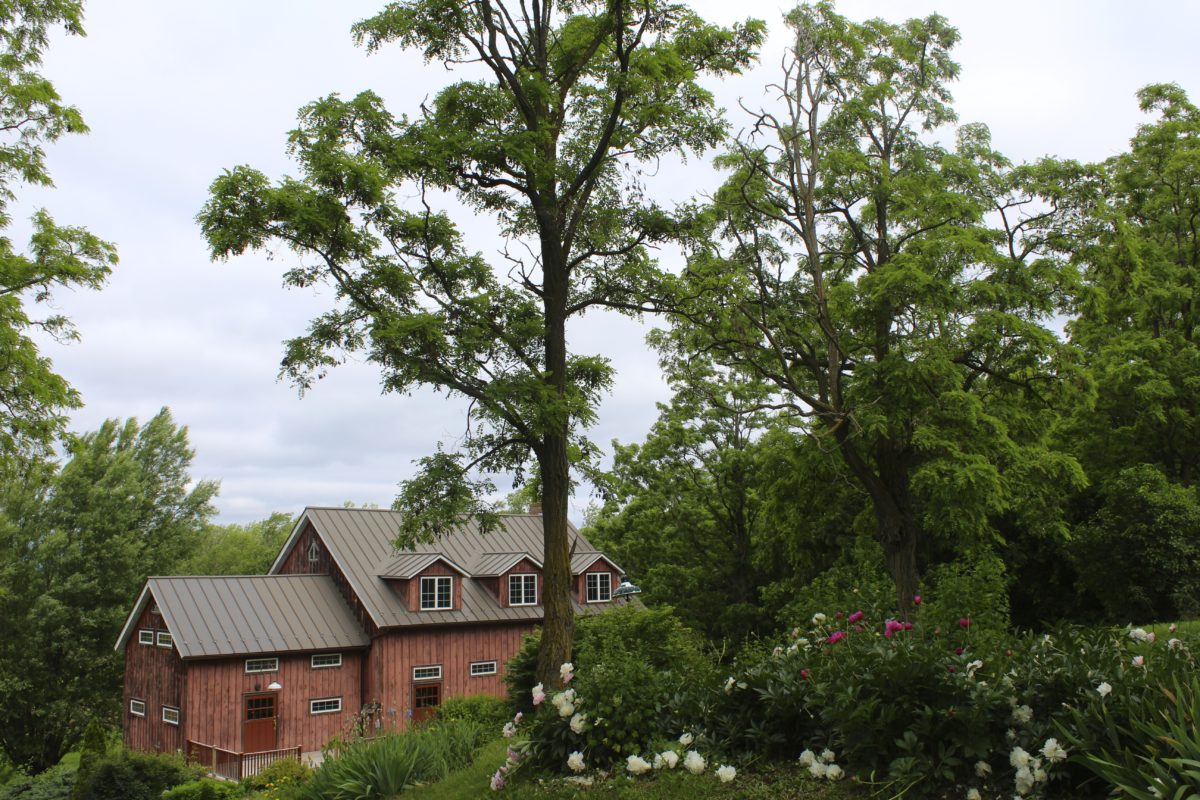 Last weekend I traveled to Champlain Valley, Vermont to report on the arts and culture scene. Though I'm an urbanite through and through, I was surprised how much I enjoyed the expansive landscapes and local art scene. Each town had its own vibe, Charlotte was rustic and scenic, Shelburne was full of day trip destinations, and Burlington was a hipster's paradise. If you're looking for an art-centric trip, don't discount Vermont. The Champlain Valley offers you handcrafted artworks, artisanal food, and waterfront views all in one.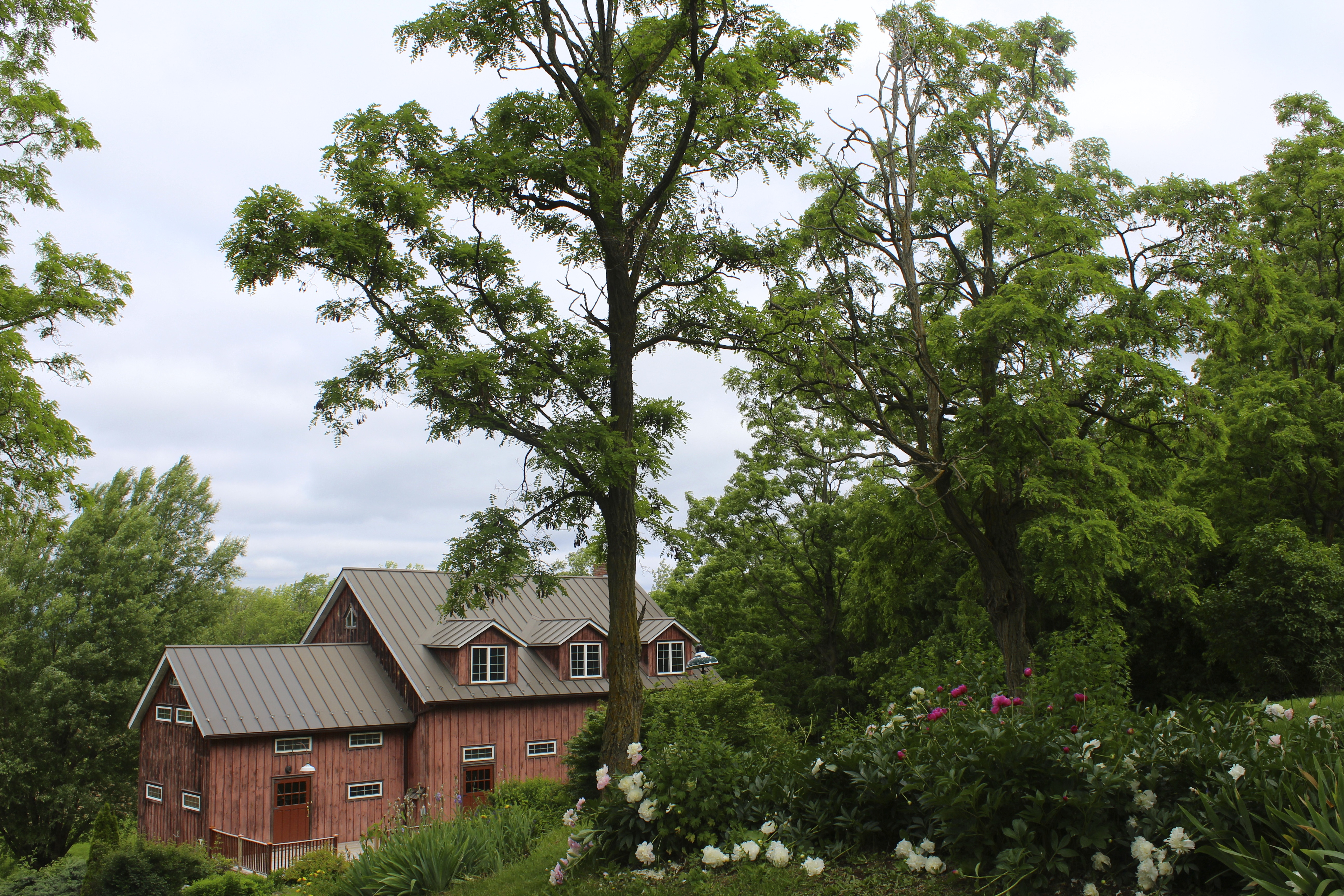 Where to Stay
You guys know I always prefer local, boutique lodgings to chain hotels. One of a Kind Bed and Breakfast in Burlington may as well have invented the "boutique" moniker. Run by the lovely host and talented artist Maggie Sherman, the B&B utilizes Maggie's lakeview property to create a beautiful, well-appointed facility. There are two room options, the Suite, a charming set of rooms in the back of Maggie's historic Victorian home (entirely separate from her personal living space) and the Cottage, a tiny oasis set further in on the grounds.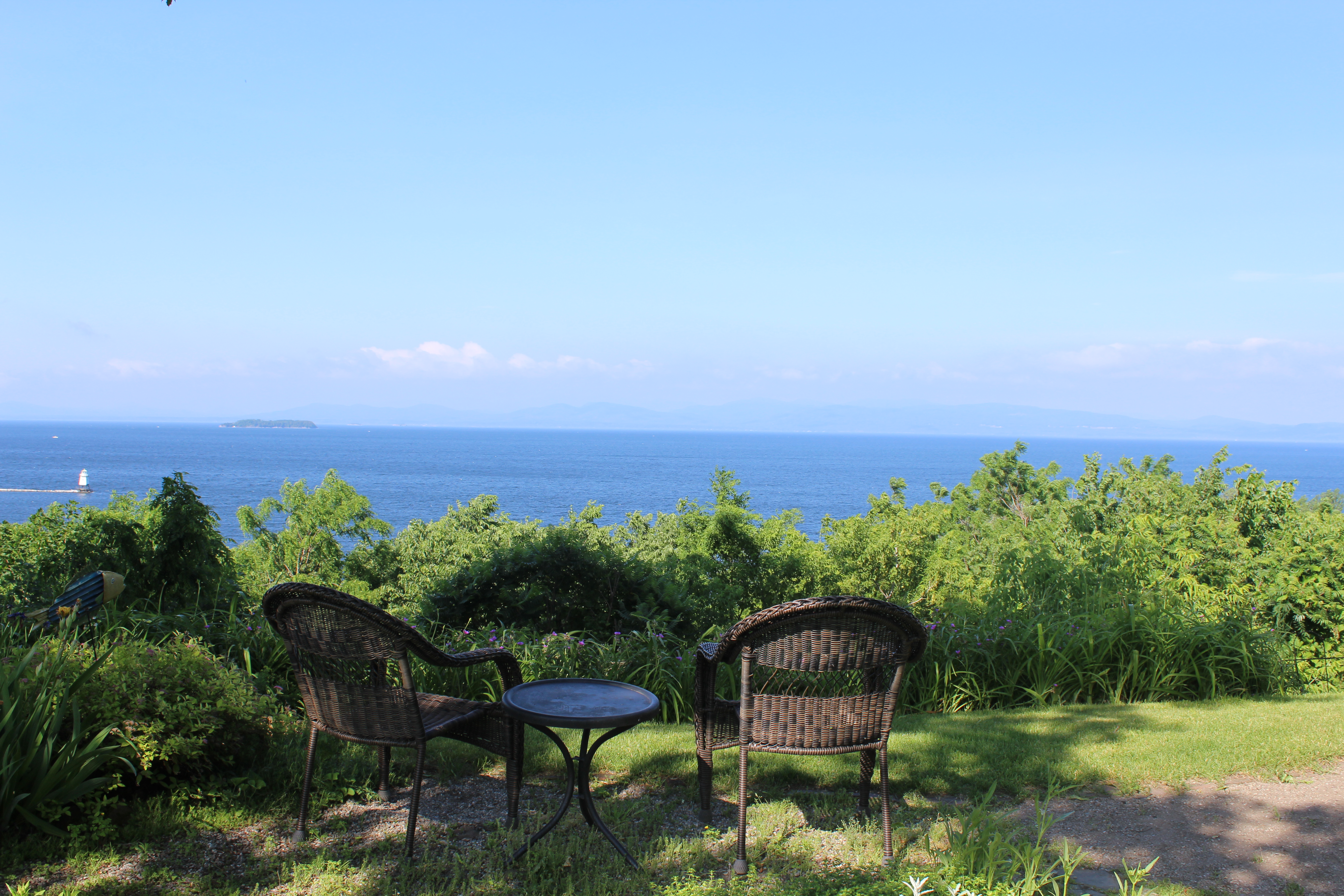 The setting is one of the hallmarks of the B&B. A lush, beautiful garden extends into the backyard overlooking gorgeous views of Lake Champlain. On a street with easy accessibility to all the sights and sounds of Burlington, Maggie has succeeded in creating a private paradise. Guests are encouraged to sit out at sunset with a glass of wine or enjoy their morning coffee in the scenic garden.
The interior is equally charming. You can tell from stepping into the house (we stayed in the Suite) that Maggie is an artist. Every detail has been considered, every aesthetic choice contributes to the comfort of the guests. The Suite contains a bedroom with a queen sized bed, a sitting area with a couch, chair, and cupboard full of supplies, and a bathroom. Maggie's own artwork is featured in the space, giving the rooms a personal touch.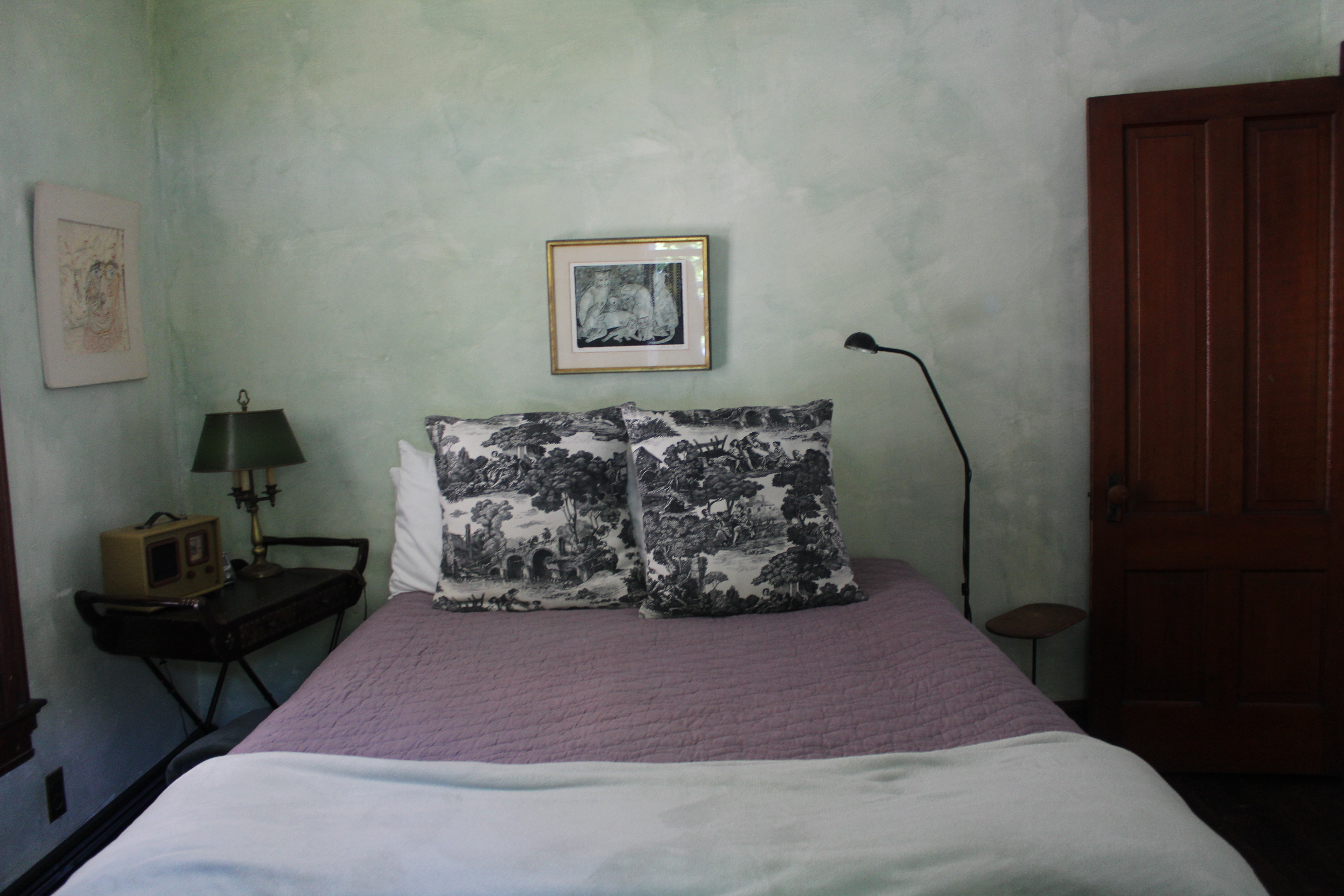 For breakfast, Maggie has stocked the sitting room cupboard with coffee, tea, granola, yogurt, and fresh fruit. Here too her penchant for details shines through. Glassware, visitor guides, corkscrews, umbrellas, bug spray, anything you might need Maggie has thought of and stocked for you. From the window of the sitting room you can enjoy views of the lake with your morning coffee. One of a Kind B&B offers an experience you can't get a Hyatt or a Marriot, a true slice of the Champlain Valley life.
What to Do
One thing we noticed while traveling through Vermont is that there's a visitor's center virtually every mile. Signs denoting where you can find maps and attraction information litter the highways. Tourism is the trade of The Green Mountain State. As a result, there's no shortage of things to do. I came to the state to cover The Clemmons Family Farm, a historic property in Charlotte. You can read more about my experience in The Bay State Banner.
I highly recommend the Shelburne Museum, an enormous compound with historical and artistic delights for the whole family. They were hosting a vintage car show for Father's Day but what really drew my attention was the full-size steamboat they have on the grounds. Steamboat Ticonderoga was actually used to ferry passengers across the Champlain from 1906-1953.  When it went out of commission in 1955 they moved it to the museum and you can now tour the boat to see what travel was like in the 1920s.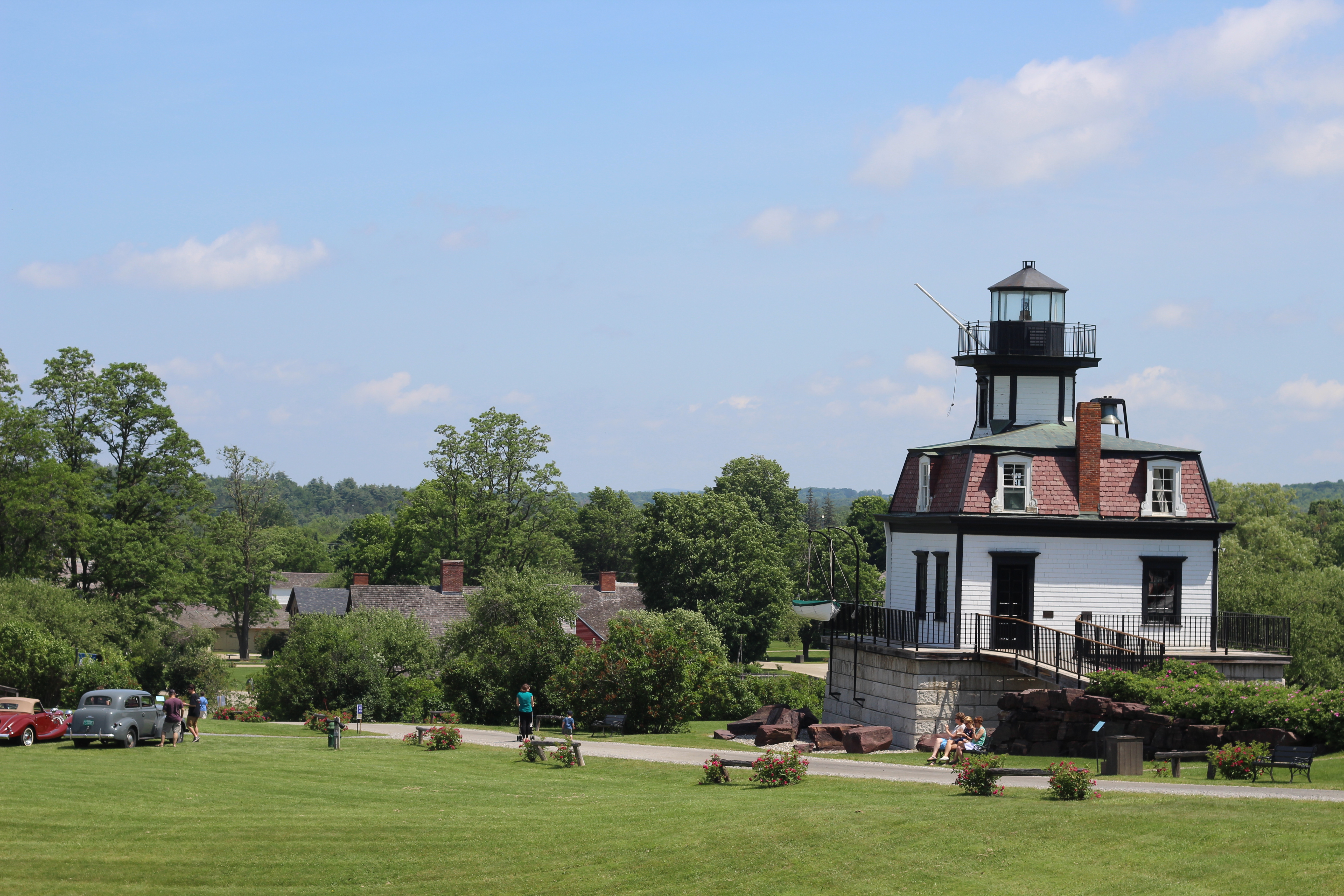 Just a few miles from the museum, you'll find Shelburne Vineyard, an out-of-this-world experience for wine lovers. The grounds of the vineyard are beautiful and meticulously designed for an enjoyable experience. There are a number of outdoor seating areas overlooking the vineyards where you can enjoy a glass of wine in the summer sunshine. The Vineyard offers tours and tastings of their wines, I particularly enjoyed the Celestial bubbly white which comes in the most beautiful 500ML bottle, perfect for picnics.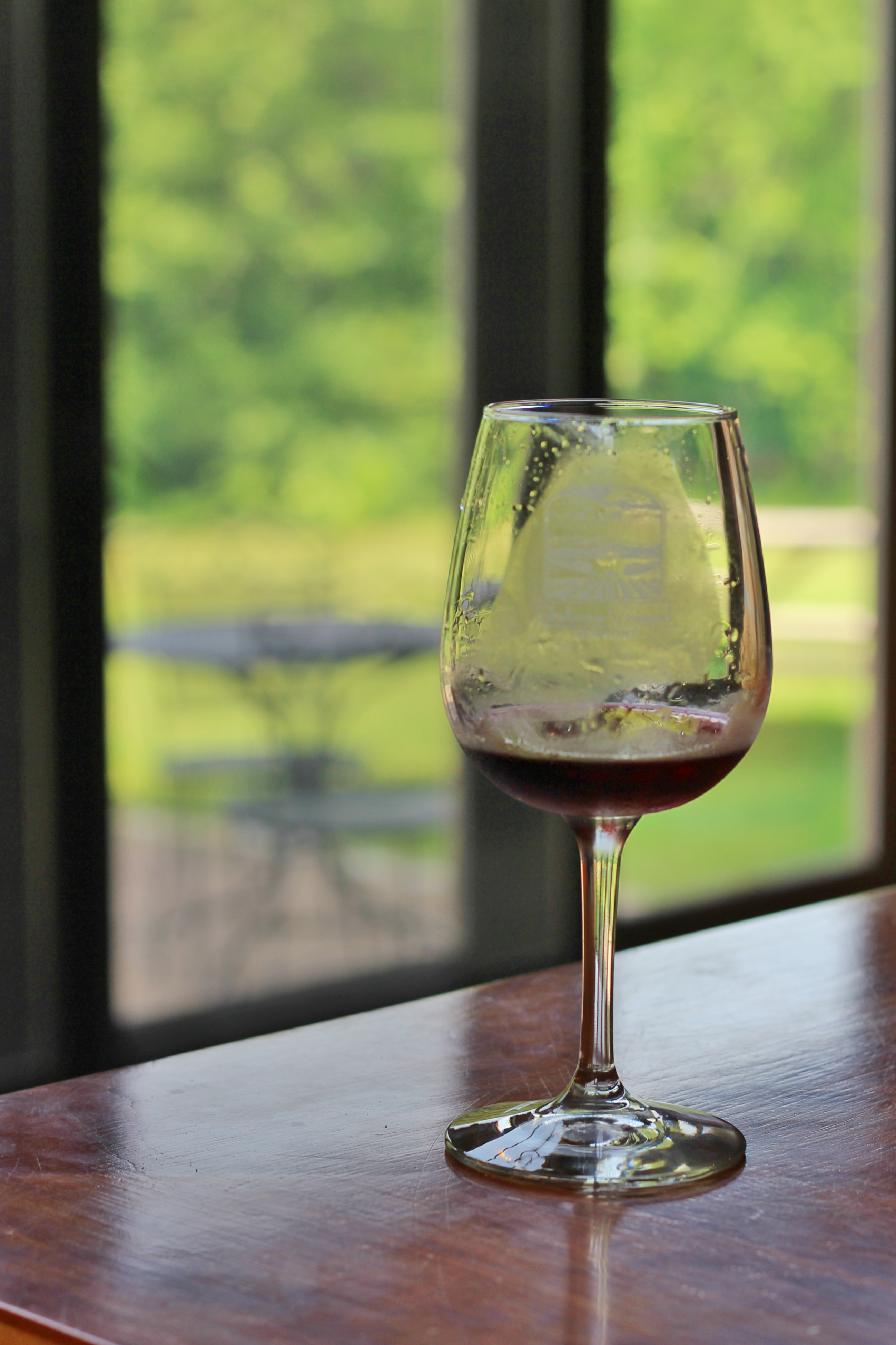 For nightlife in Burlington I can't recommend ArtsRiot enough. The combo performance space, restaurant, and craft cocktail bar is trendy without pretension. We saw Dwight and Nicole play, a local duo just back from tour. They're incredible musicians with a combo jazz, blues, rock sound. ArtsRiot has shows or events most every night and when it comes to their slogan "Destroy Apathy," they're not messing around!
Where to Eat 
Vermont is really cultivating a foodie reputation, and Burlington is the epicenter of it all. Head to Church Street, a pedestrian-only byway lined with galleries, boutiques, and gourmet restaurants. At the corner of Church and College Streets you'll find Leunig's Bistro, a slice of Paris nestled in Vermont's verdant landscape. When I'm not sitting in old-world European cafes across the Atlantic, I'm dreaming about them, and Leunig's is all the taste and magic of a traditional bistro without the cost of airfare. Quick side note: did you know the term "bistro" actually came from the Russians? During the 1915 Russian occupation of Paris, the Russian army would yell "Bistro! Bistro!" Russian for "hurry" while waiting for their food. Now the term refers to a cafe where you can grab a quick bite.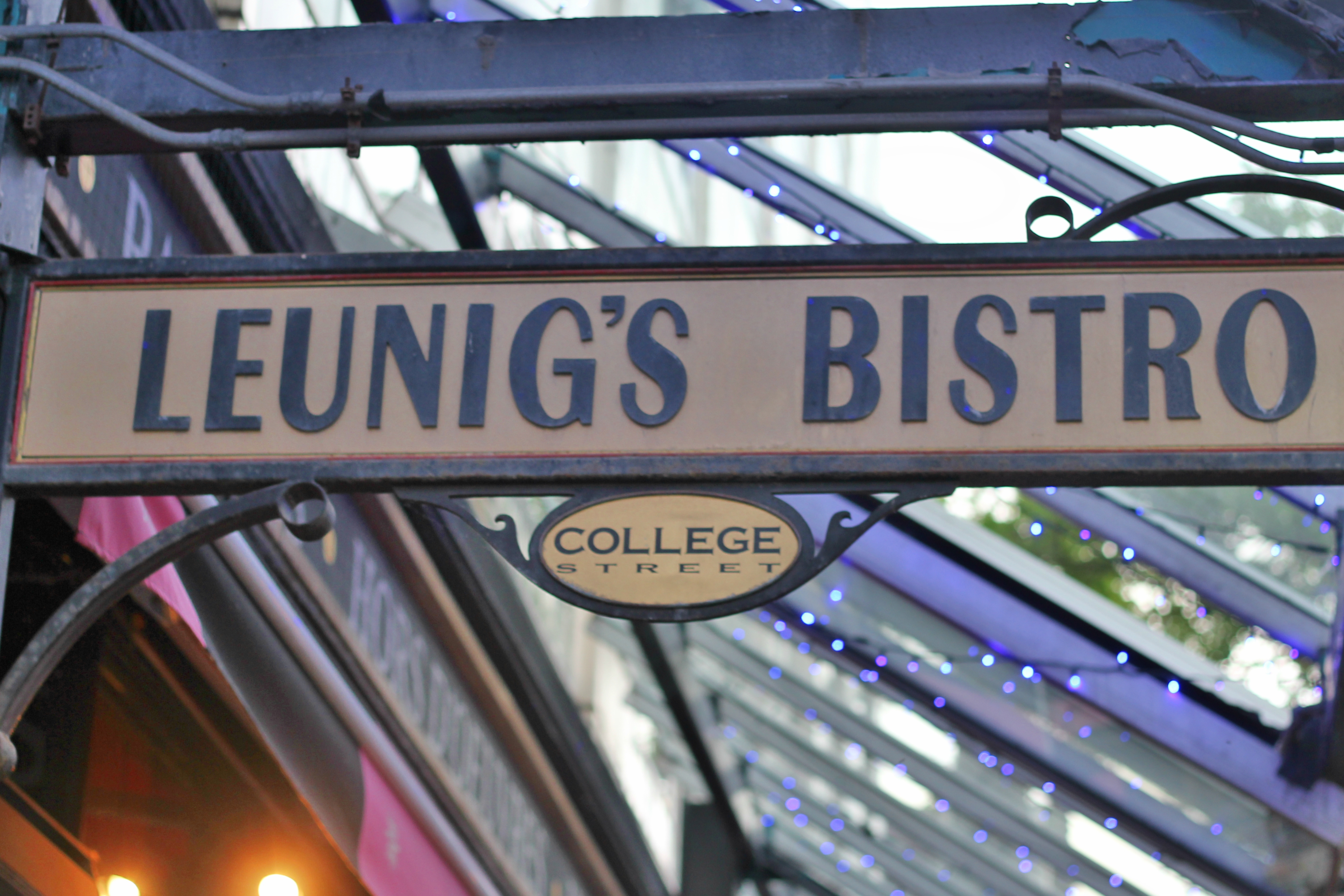 Leunig's has an extensive but cohesive menu, with favorites like salade niçoise, beef bourguignon, and roast duck. We started off sampling the escargot maison (you know I live for snails) and the palmetto and lobster cheese dip. Both were delicious. The escargot took the typical garlic and butter dressing a step further with a layer of Parmesan on top which added a nice tang to the sweet flavor. The lobster dip as well had a spicy after taste that brought extra interest to the bold flavors. The appetizer list is extensive allowing guests to do small plates as an alternative to entrees. The list includes: raw oysters, truffle fries, and a fried oyster, and pork belly salad, among others. Literally, of all of my favorite things in one place.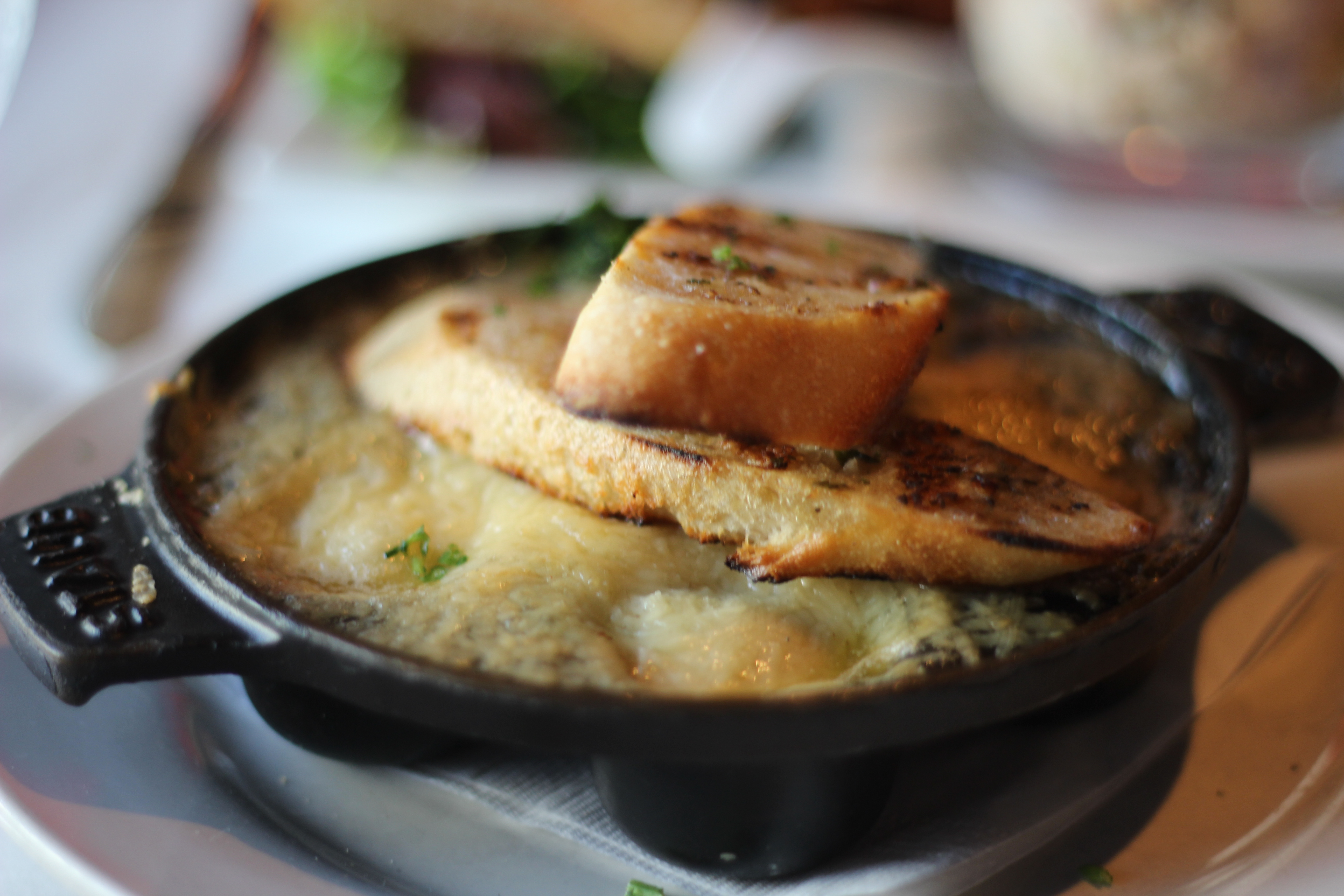 For dinner we had the pineapple glazed scallops, a refreshing take on the typically simply prepared fish. It came with cinnamon spiced plantain patties, green papaya, and jicama slaw. On the other end of the spectrum, the cavatappi carbonara had a creamy, warm, familiar feel with Vermont chicken, smoked bacon, and roasted tomatoes. We polished things off with three of the daily macarons (mint chocolate). They change flavors every day! On par with the excellence of the food, the decor left nothing to be desired. The bottom floor has an outdoor patio and breezy open, cafe-style seating with large windows that open to the street. The upper floor is more formal, with an art deco-style bar, large, gilded mirrors, and vibrant artwork. Whether you're looking for a romantic date night, a taste of France, or just an excellent meal, Leunig's is a must-see in Burlington.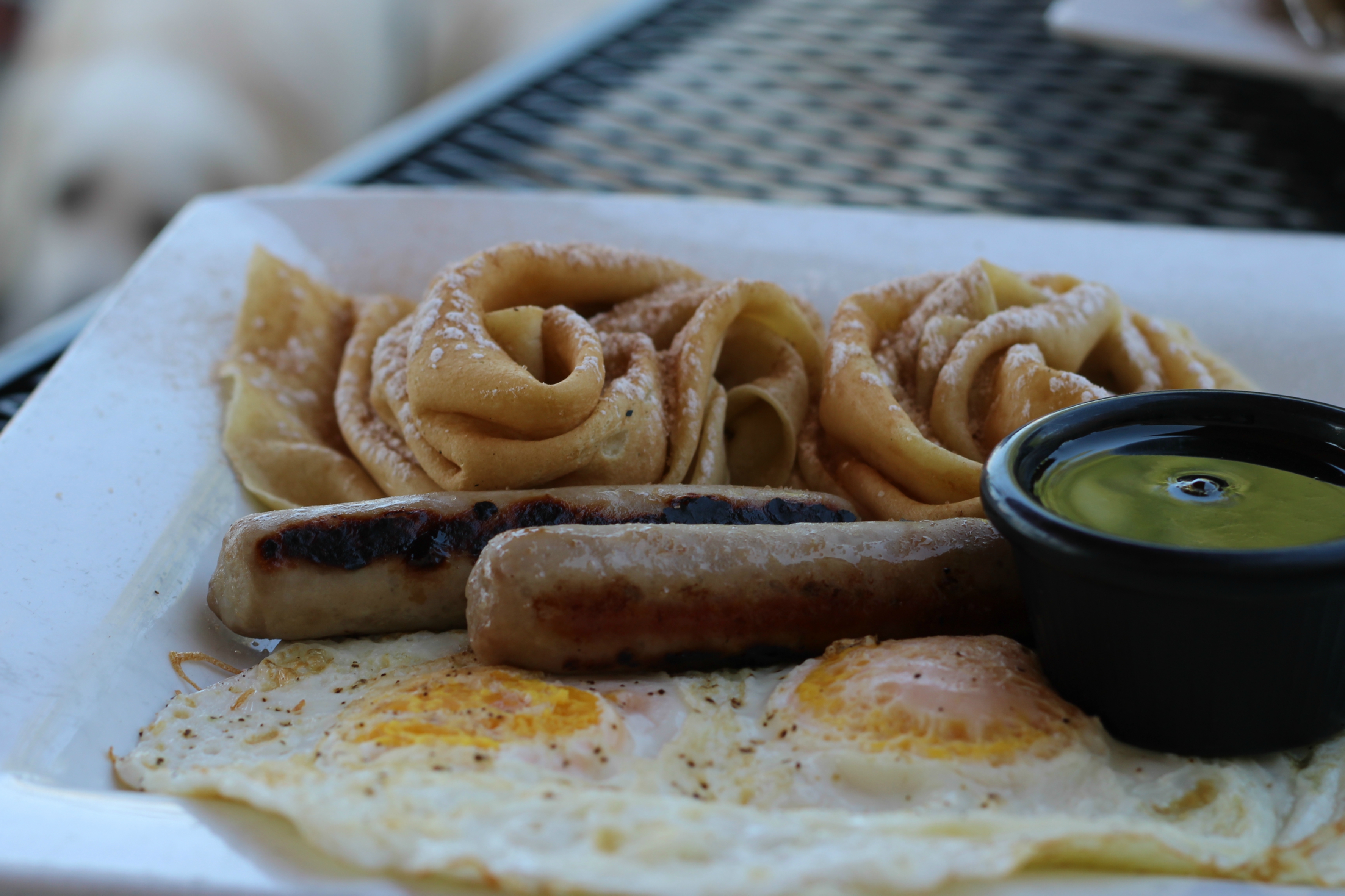 In keeping with the French trend of the Burlington restaurants we went to (?), we stopped by The Skinny Pancake for our final breakfast. This place is a Vermont staple. With locations all around the state, and a newly minted partnership with the Shelburne Museum, the creperie serves up breakfast and brunch like no other. Pictured above is one of their breakfast dishes, Noah's Ark. Let me tell you, this dish solves the eternal brunch questions of sweet or savory? Fried eggs and sausage (or bacon, your call) give you that savory, breakfast vibe, while crumbled cinnamon crepes and maple syrup hamper your pancake cravings.
For a culture-rich foodie getaway, you can't beat Champlain Valley. Especially in the summer, you get all the benefits of waterfront tourism without the crowded ocean beaches.
Please note: I was provided with a complimentary stay, meals, and services by some of the businesses mentioned above. As always, the opinions expressed are my own.