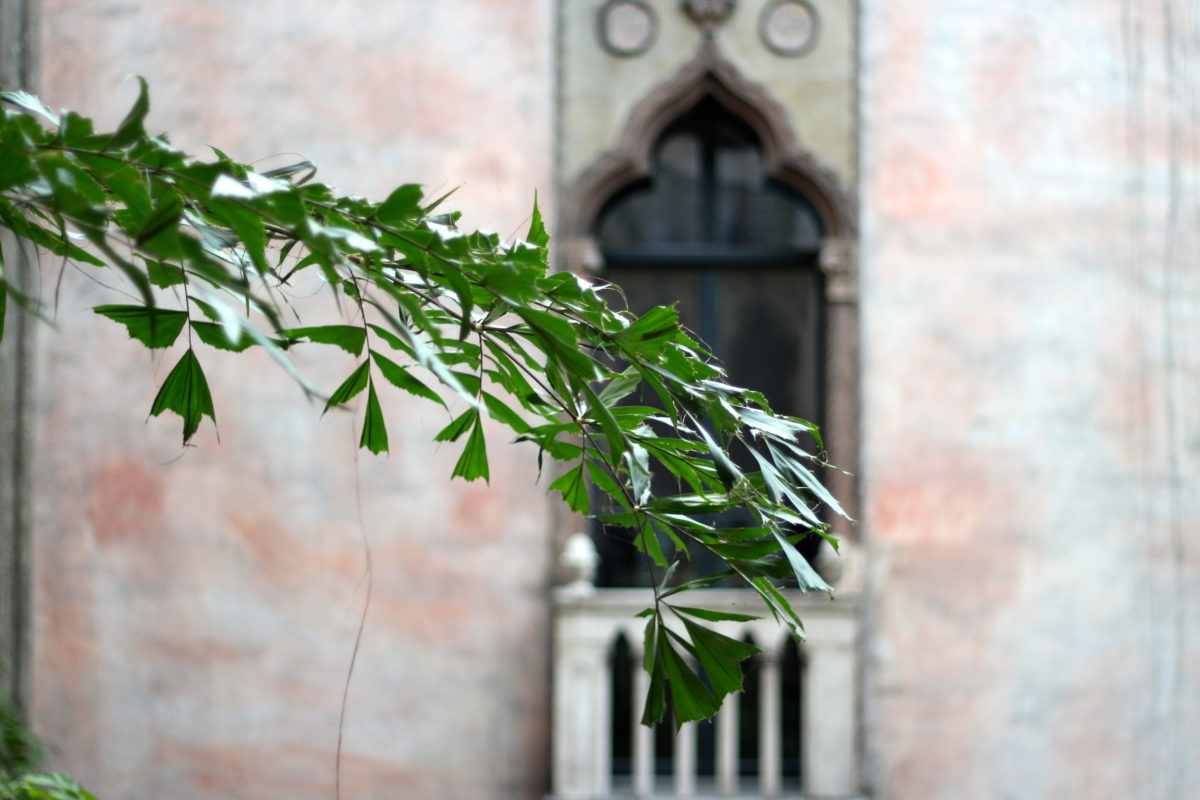 This is the first time I've ever used this word, but the Isabella Stewart Gardner Museum was lit last night. That's right, the former home of 19th century firecracker pulled out all the stops for their Third Thursday party. I've often, shamefully, relegated the Gardner to the bottom of my artistic to-do list. The main building never changes, it's kept in the original design created by Isabella herself. But last night's summer celebration proved that the space is anything but outdated.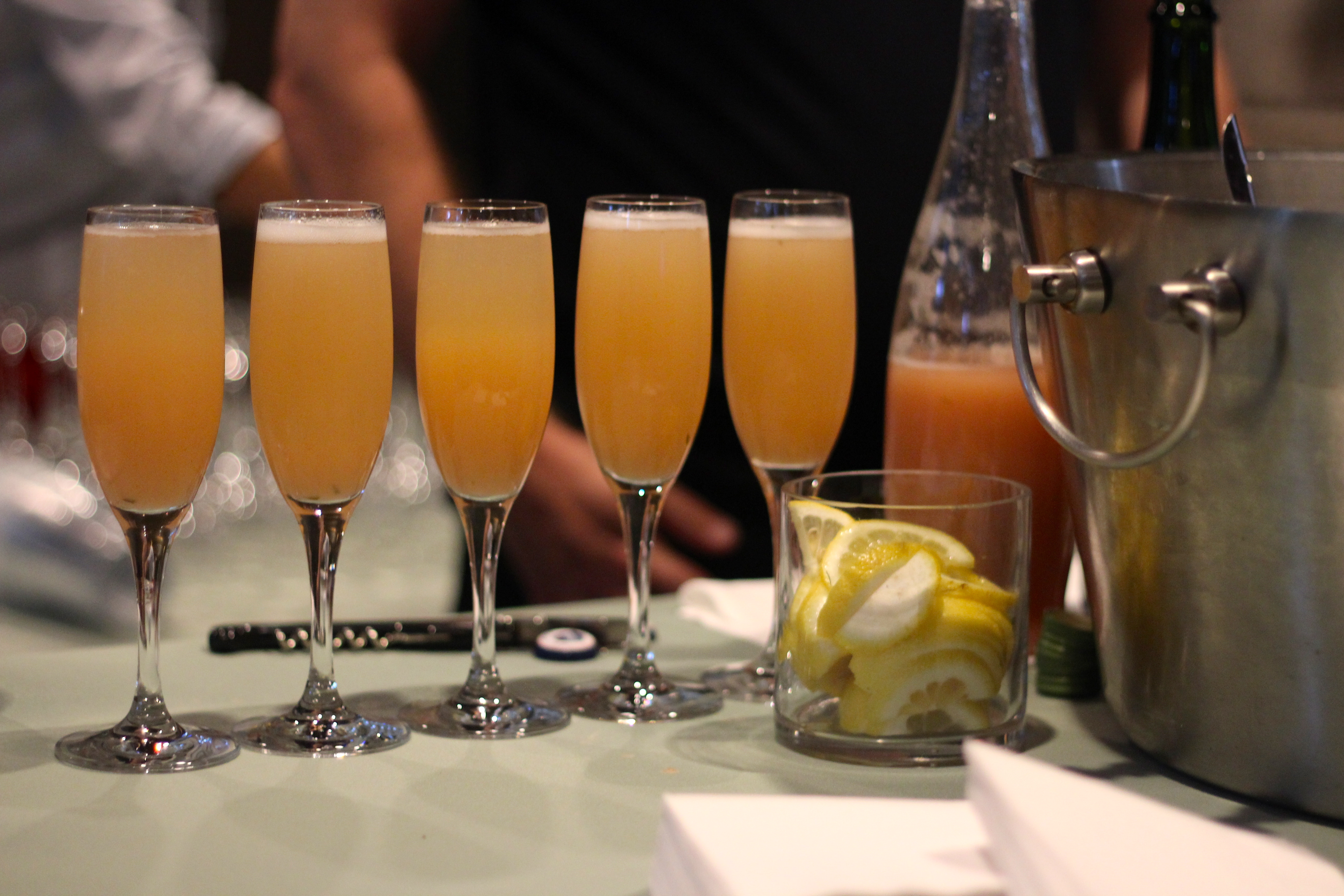 Third Thursdays happen every month at the Gardner. It's a way to break down the traditional reverent museum culture and make a more welcoming, comfortable experience. There's a cash bar with wine, beer, and bellinis, live music, and special activities designed to engage people in the space in a new way. Tickets are only $15 and include access to the whole museum.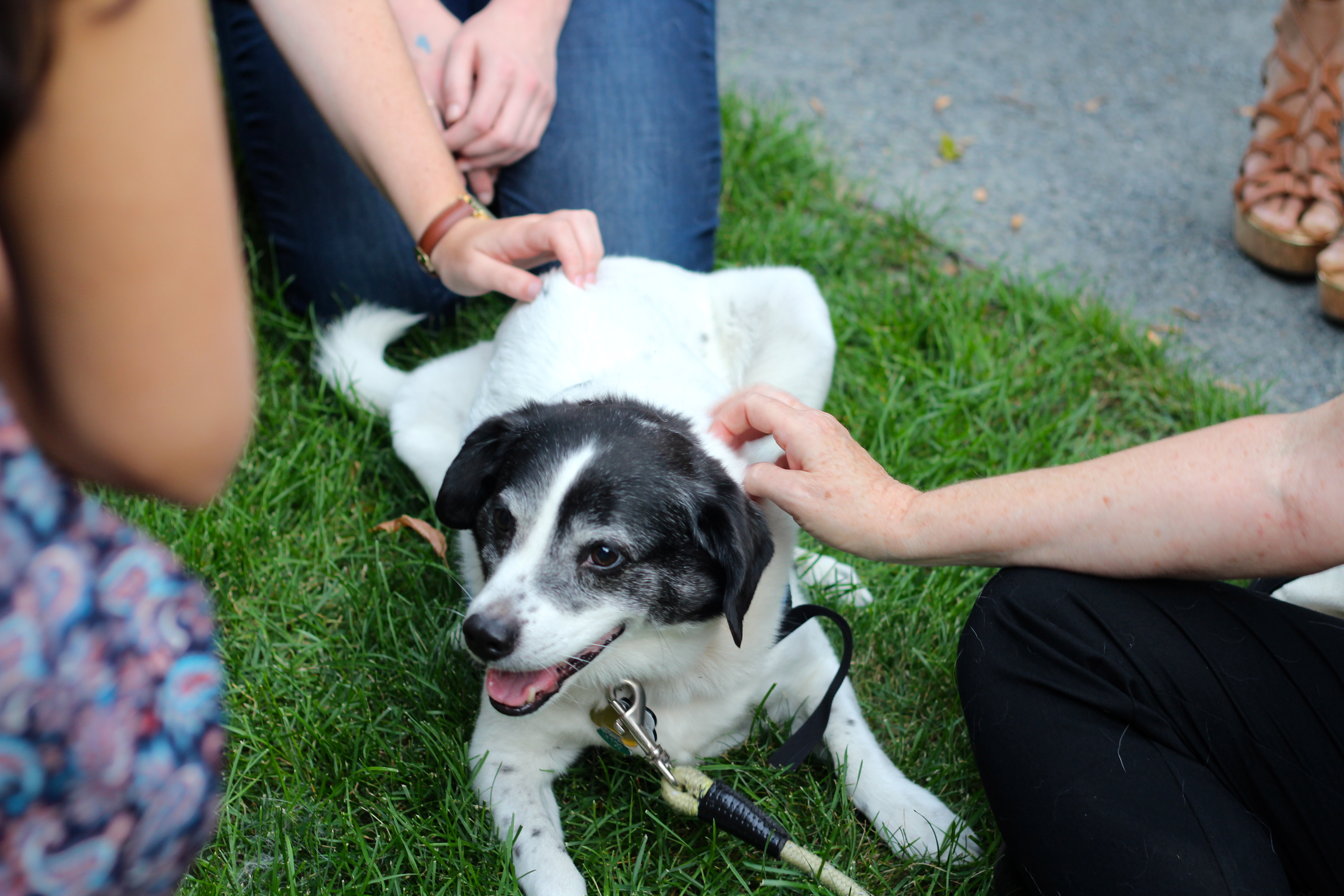 The theme of last night's party was "Dog Days of Summer" and, yes, there were ACTUAL dogs in attendance. A rotating group of therapy dogs were hanging in the outdoor space for snuggles. I love dogs but don't have a consistent enough schedule to get my own so this was a dream come true. 
From the famous courtyard of the museum, "Best of Boston" winner Julie Rhodes sang a bluesy set. I don't know what I was more jealous of, her incredible talent or the fact that she got to go inside the off-limits courtyard! The next Third Thursday on September 21, is themed "Throwback Thursday" and will include retro art making activities and performances. Get your tickets here.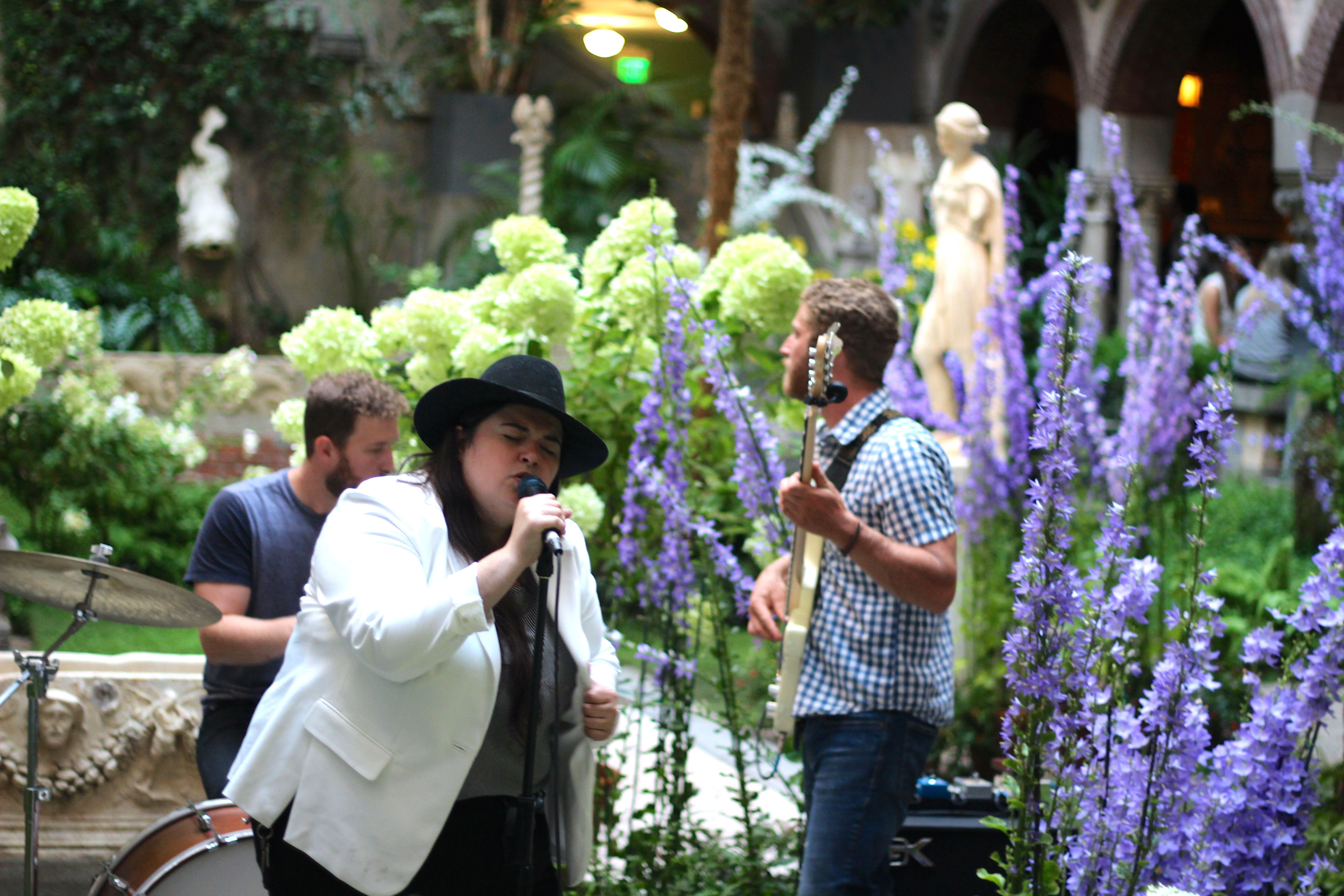 If you've been thinking about a trip to the Gardner, Third Thursday is the night to go. You can peruse the classic collection, take in the contemporary exhibits in the new wing, and sip champagne to the croons of a local musician. It's the same cost as typical admission but you get to see a younger, more vibrant side to the museum. And I think Isabella would have loved it. 
Please note: I was provided with complimentary admission to Third Thursday, however, all opinions are my own.