Iceland is a nation caught between Europe and North America. It's a tiny country, only 334,252 inhabitants total, which is smaller than the city of Boston. Reykjavik offers a condensed but hip city with a big art and food culture. Outside the city you'll find miles and miles of otherworldly landscape. Called the land of fire and ice, Iceland features glaciers, volcanoes, and immense stretches of uninhabited terrain.
Where to Stay
I typically partner with hotels when I travel but this time around I chose Airbnb. Iceland is extremely expensive so the ability to make meals at home was key. Reykjavik city center is small but there are surrounding suburbs just a short drive from downtown where you can find an whole houses for rent.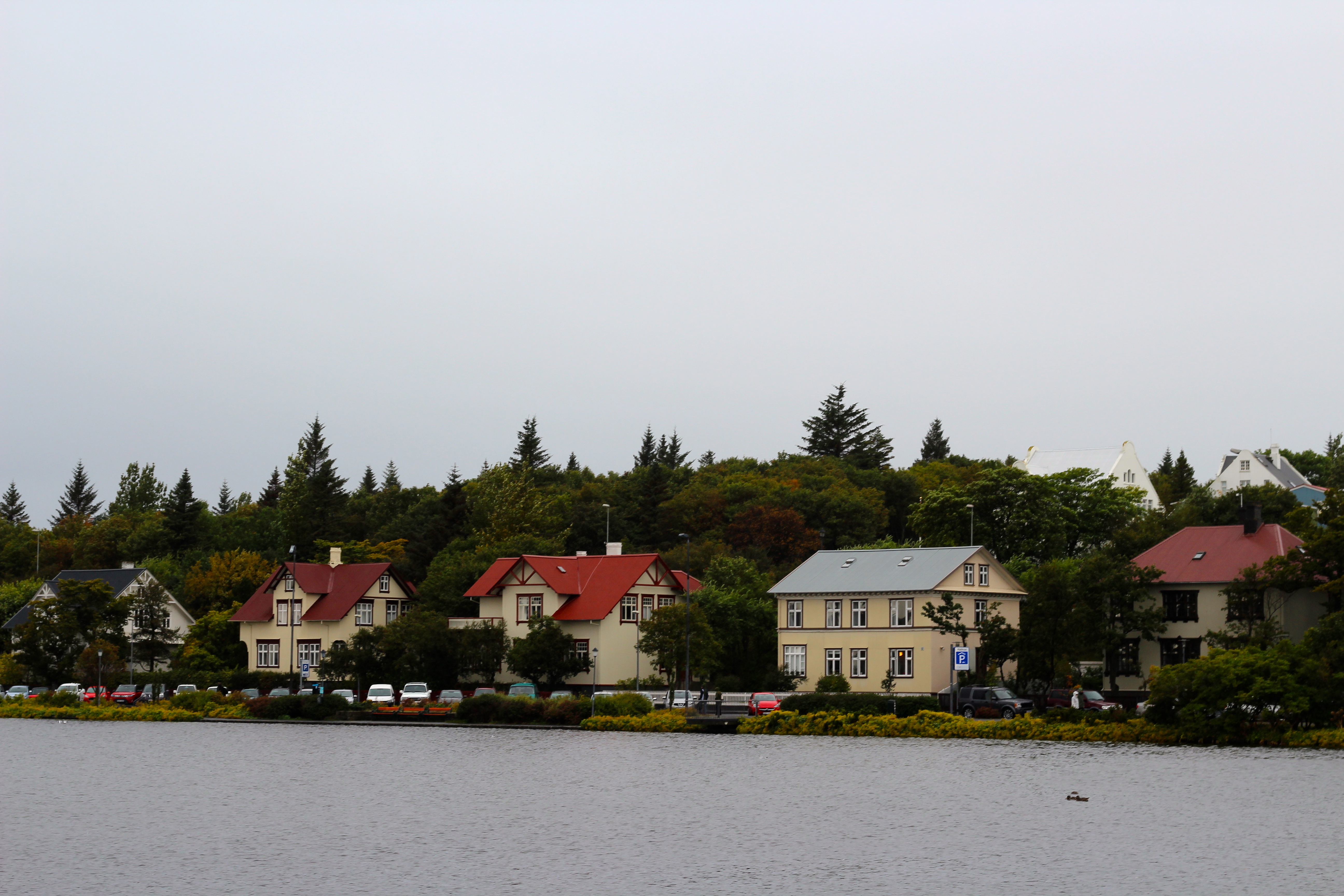 Here's a link to the Airbnb we stayed in which was STUNNING and more than comfortable for our 6-person group. There are of course boutique hotels and Airbnbs closer to city center, but they're more cost efficient for small parties.
What to Do
Reykjavik has a huge contemporary art scene, so if you're interested in culture the city is rife with destinations. I went to the contemporary art museum Listasafn Reykjavíkur and the National Gallery of Art. The Listasafn offered incredible, avant garde exhibitions, showing that Iceland is completely in league with the rest of the art world. The National Gallery had some contemporary exhibits as well, but they also have more traditional 19th and 20th century works.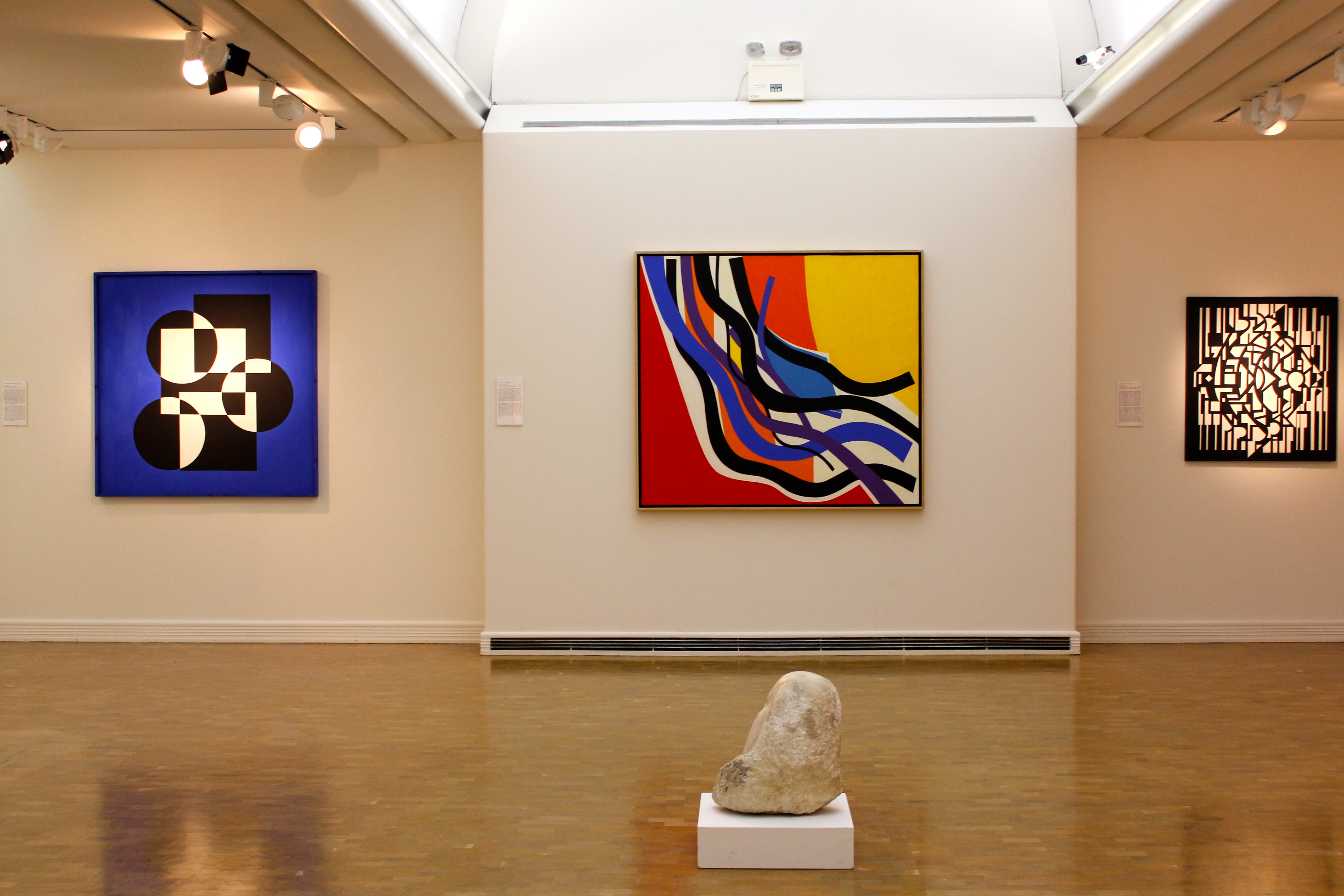 For the adventurer, hit the road to see the many natural wonders within driving distance of the city. The Golden Circle, most commonly frequented by tourists, features Geysir, a natural hot springs geyser, Gullfoss, a stunning waterfall, and volcanic wreckage where you can see the divide between the North American and European tectonic plates. These among many other wonders.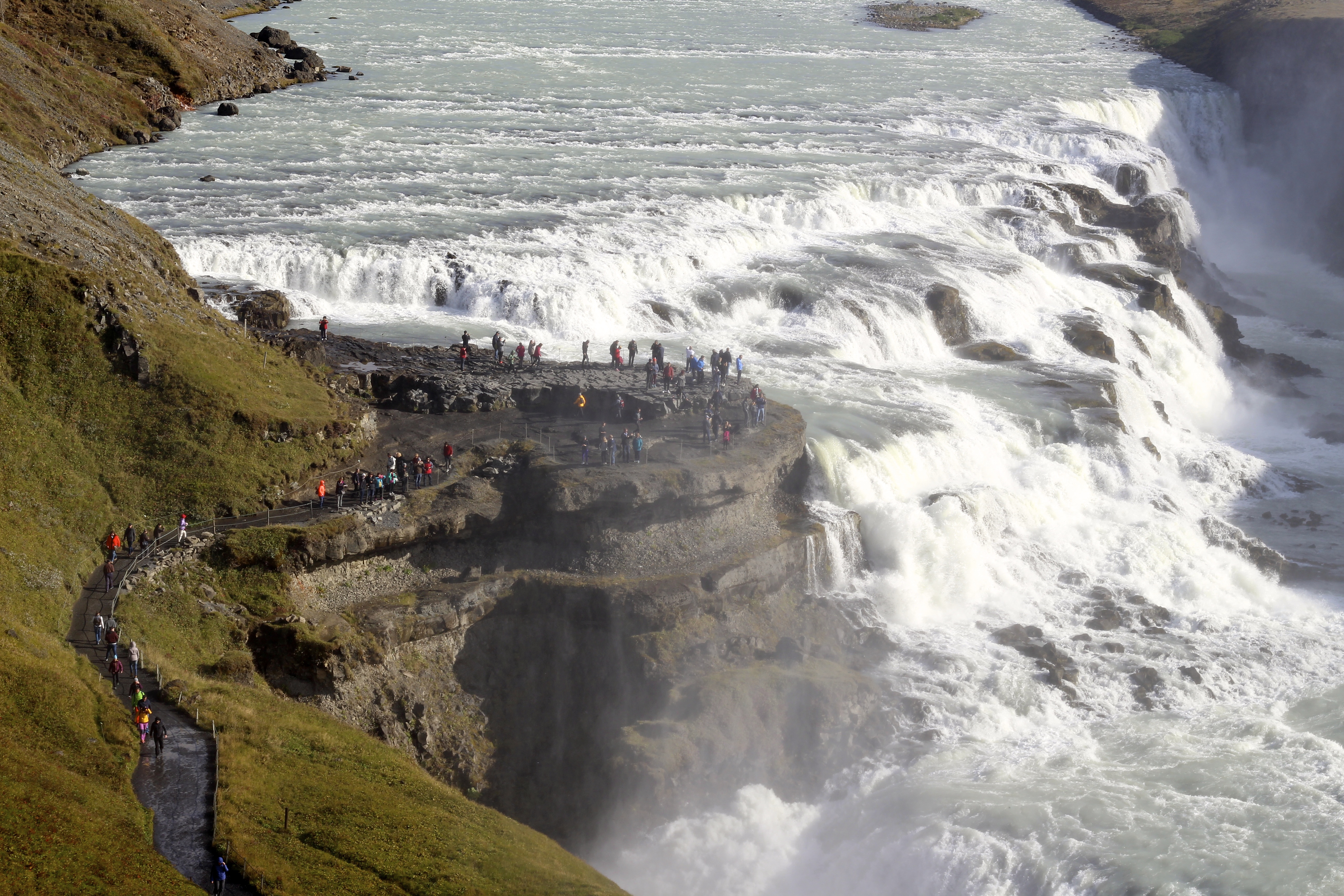 Though on the main tourist route, I do recommend Gullfoss, a truly stunning natural wonder. Geysir impressed me less, I was expecting a shooting stream of water but you can mostly only see steam firing into the air. We also did a Game of Thrones tour to see where they filmed some of the acclaimed series. It was interesting to explore more of the landscape but it's an 8-hour tour so I only recommend for truly die-hard fans. (I embarrassingly have never seen an episode).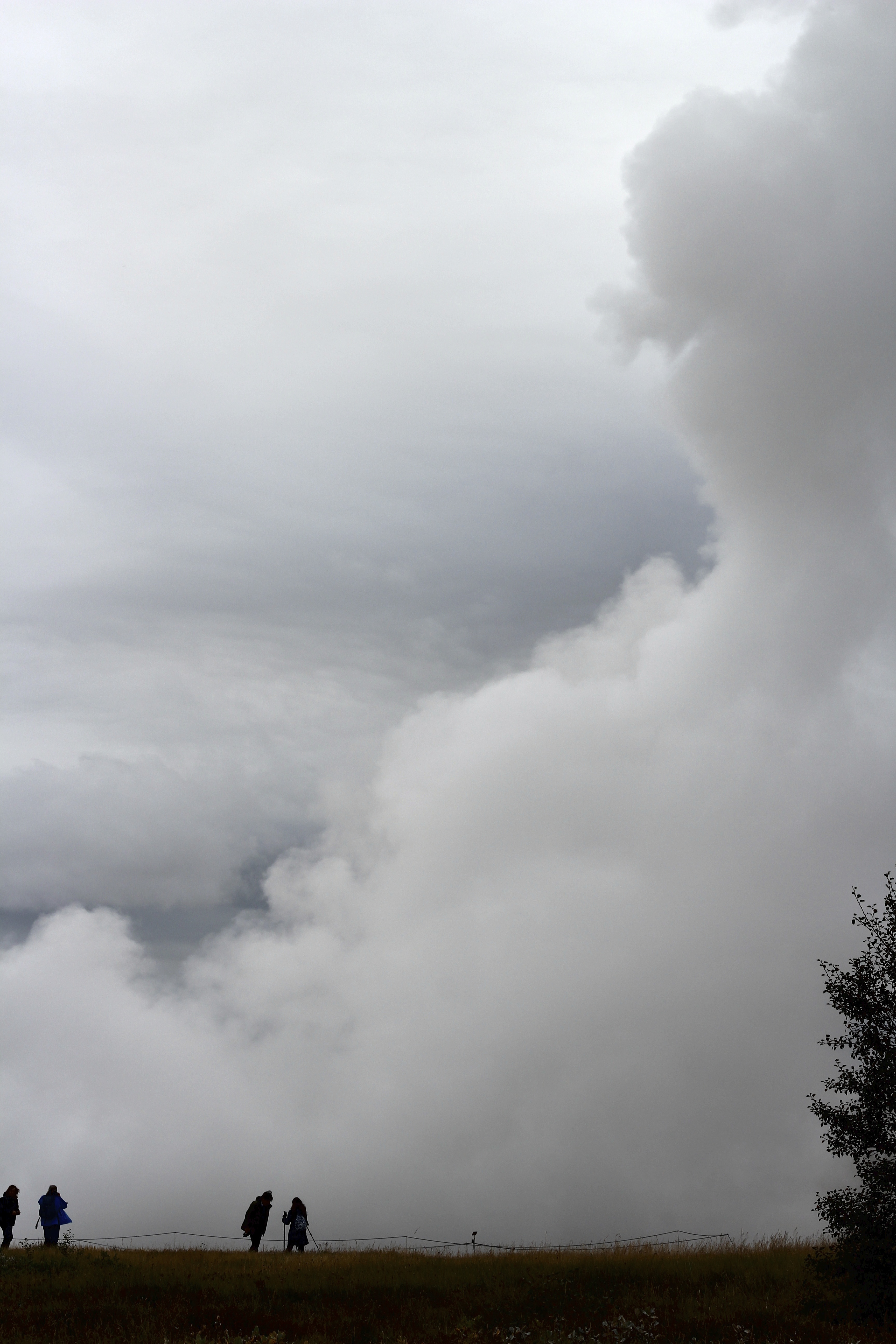 I suggest avoiding Blue Lagoon. I expected it to be touristy but it was so overrun, it really ruined the relaxing parts of the experience. I found myself spending more time wondering if I'd get a fungus from the crowded locker room than enjoying the warm water. I definitely recommend going to a hot spring, just not this one.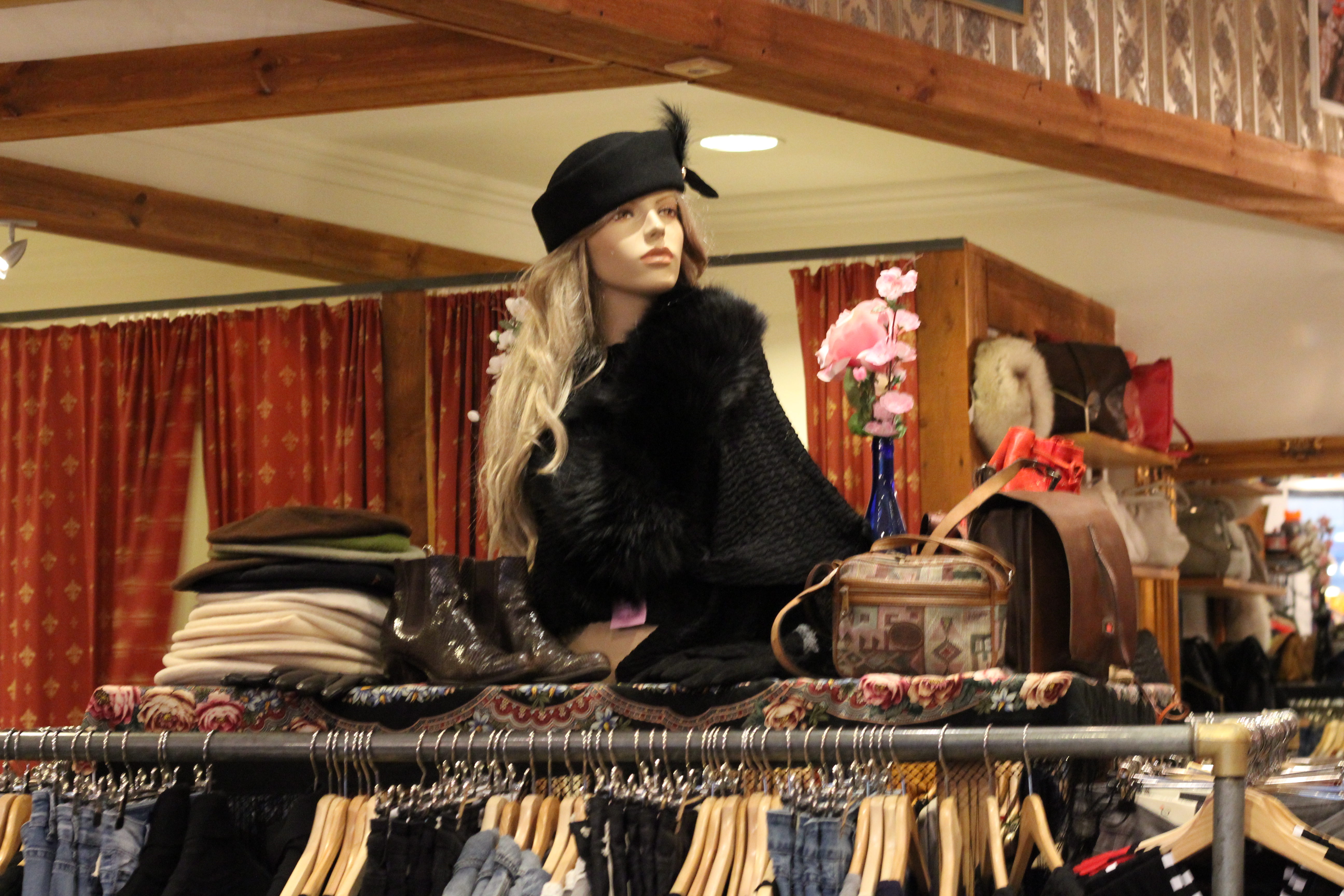 My friend Jess who started an Icelandic horse farm suggested that I check the Salvation Army for an Icelandic sweater rather than paying the retail price, which can be upwards of $200. Boy am I glad she recommended that! I found a beautiful handmade, wool sweater for only $40. Oftentimes the tourist shops offload their extra stock to the Salvation Army so you can find like-new sweaters at a fraction of the cost. 
Travel Tips
Money: Iceland is expensive, there's no way around it. Eating out and alcohol is pricey, as I mentioned, so cooking at an Airbnb can be a real money saver. The currency is Icelandic Krona which a 1 to 0.0094 ratio with the American dollar. Everything is in the thousands, which can be jarring; a useful trick is to just move two decimal places to the left. For example, 78,000 Krona is $780 USD. I never used cash, you can use a credit card most anywhere.
Transportation: The flight is only 5 hours from Boston. You'll want to rent a car to explore the natural destinations outside of Reykjavik. Cabs are very expensive and public transportation is minimal. There are shuttles available between the city and the airport but most car rentals are located at the airport.
Weather: Like New England, the weather is pretty unpredictable. Many days started out rainy and became sunny and gorgeous. This time of year late summer/early fall is not very cold yet. We never experienced temperatures under 40 degrees Fahrenheit. Dress in light layers with a waterproof jacket. I'll write more about what to pack in another post.
Power: Iceland uses the rounded, two-prong European outlets.
Where to Eat
There is some street food in Iceland, which I recommend taking advantage of. Everything will be expensive, but this slightly less so. The Icelandic hot dog is a famous, fast, and relatively inexpensive meal to grab for lunch while you're on the road touring. You can find it and similar dishes (burgers and fries, fish and chips) at gas stations along the road. Definitely go out to a few meals, it's all part of experiencing a new place, but be prepared for the cost. In a nice restaurant a glass of wine can cost $30.
One of my most memorable meals was at Matur og Drykkur, Icelandic for Food and Drink. This is a very trendy restaurant by popular Reykjavik chef Gísli Matthías Auðunsson. It's a wonderful way to sample Icelandic food with a contemporary twist, so basically all of the good stuff and none of the rotting herring. I had lamb with kale, crushed lamb hearts, potatoes, and rhubarb and it was delicious. This is on-par price wise with many restaurants in the city. I went to lunch rather than dinner to abate some of the cost, but it's definitely worth the money.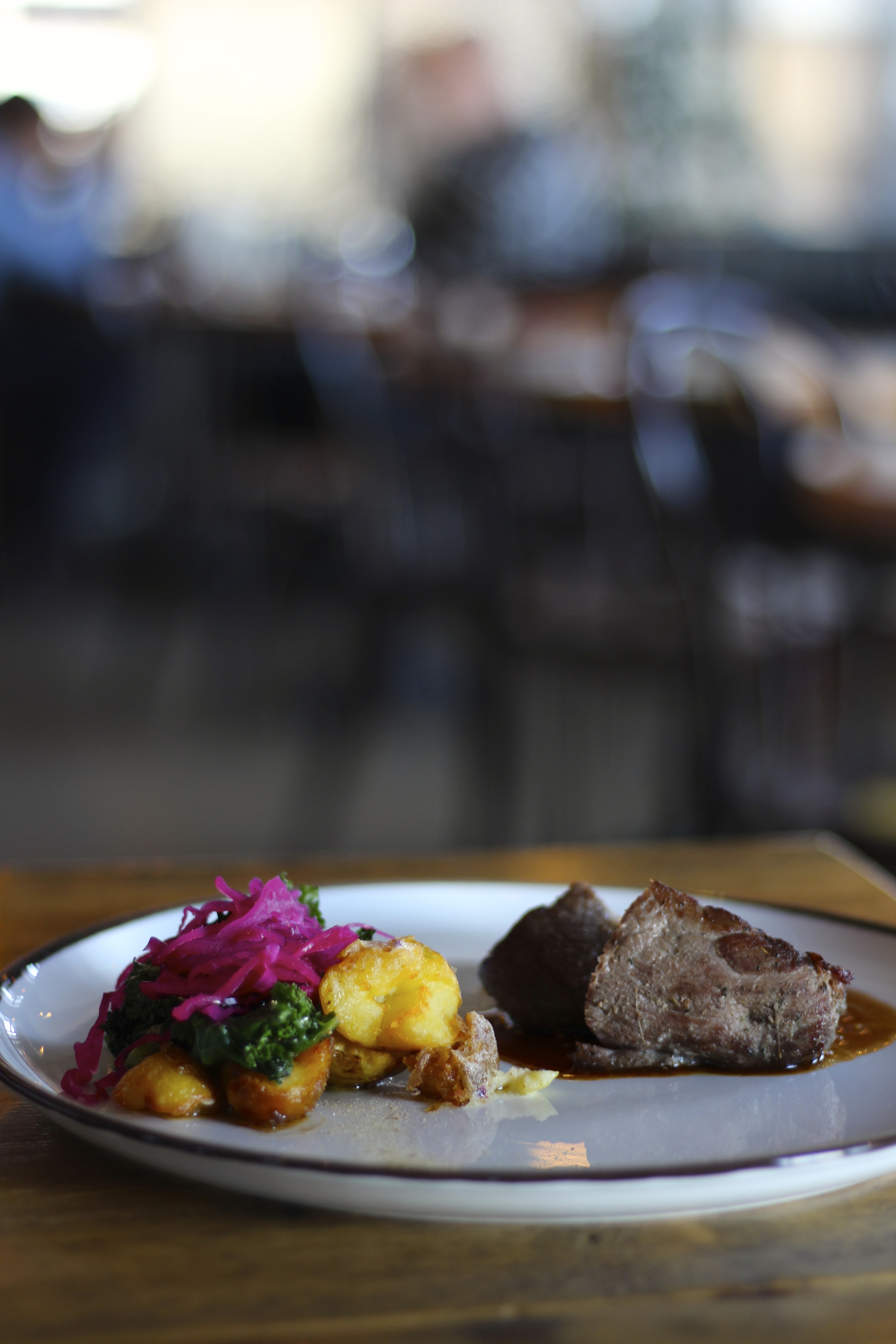 While visiting Gullfoss and Geysir, we stopped at Friðheimar Farm for lunch. This is a restaurant inside a greenhouse where they grow produce, specializing in tomatoes. It's a limited, no-meat menu but everything is literally farm-to-table. They offer pasta, a flatbread, and tomato soup for main courses. To give you an example of just how fresh these meals are, there's a basil pot on every table where you can pick your own herbs and place them on your food. This is also a great option for vegetarians; Iceland is not a vegetarian or vegan friendly country, although we did have a lot of success finding gluten free options.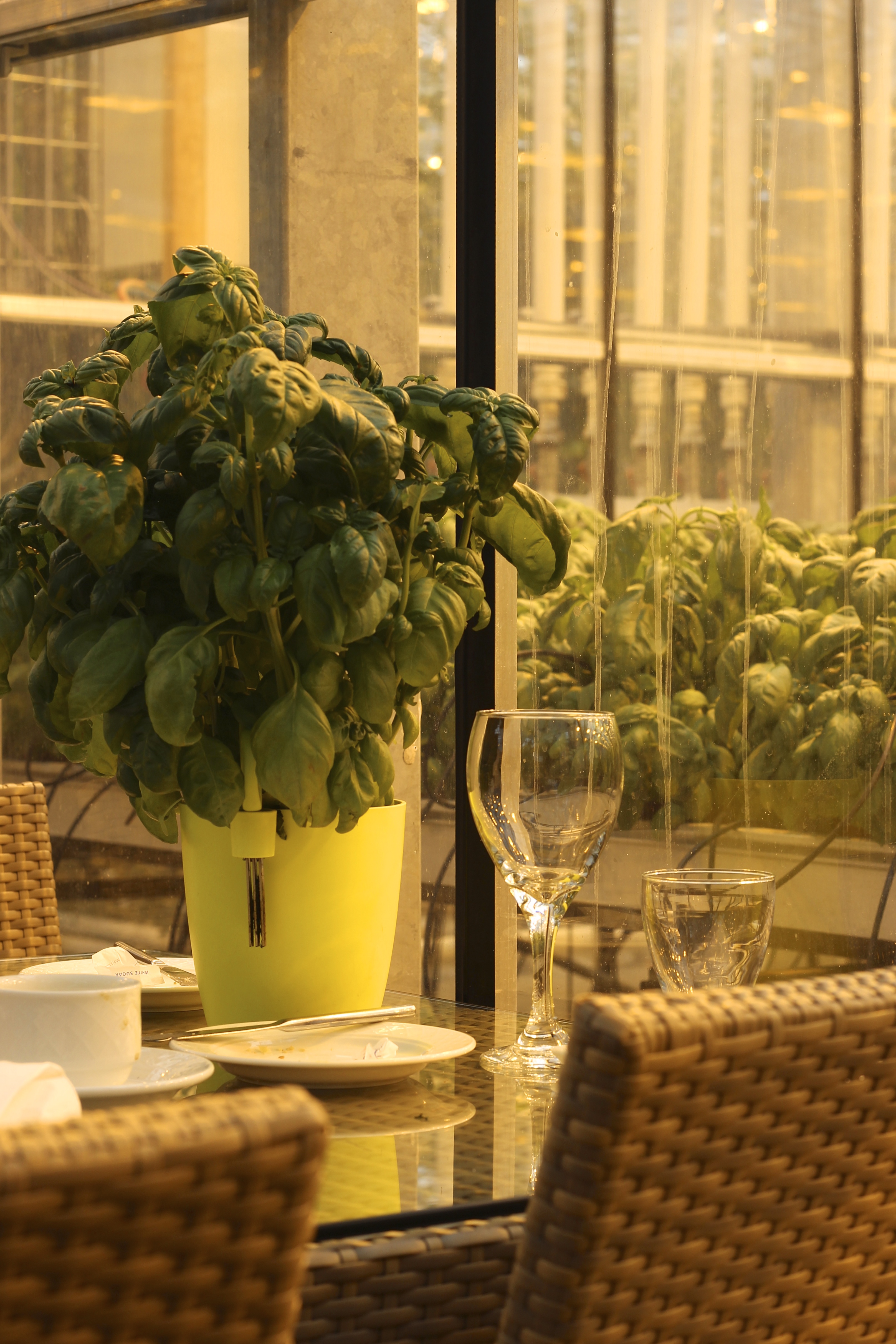 In Iceland I was in a constant pull between the past and present. Spas were hot springs naturally made in huge rocky crevices in the ground. Fields were tracts of volcanic ash covered in moss without a house in sight. Up and coming artists exhibited bold installations downtown while 20 minutes away, thousands of sheep grazed unwatched. It's a conflicting state of being, but a fascinating and worthwhile trip.