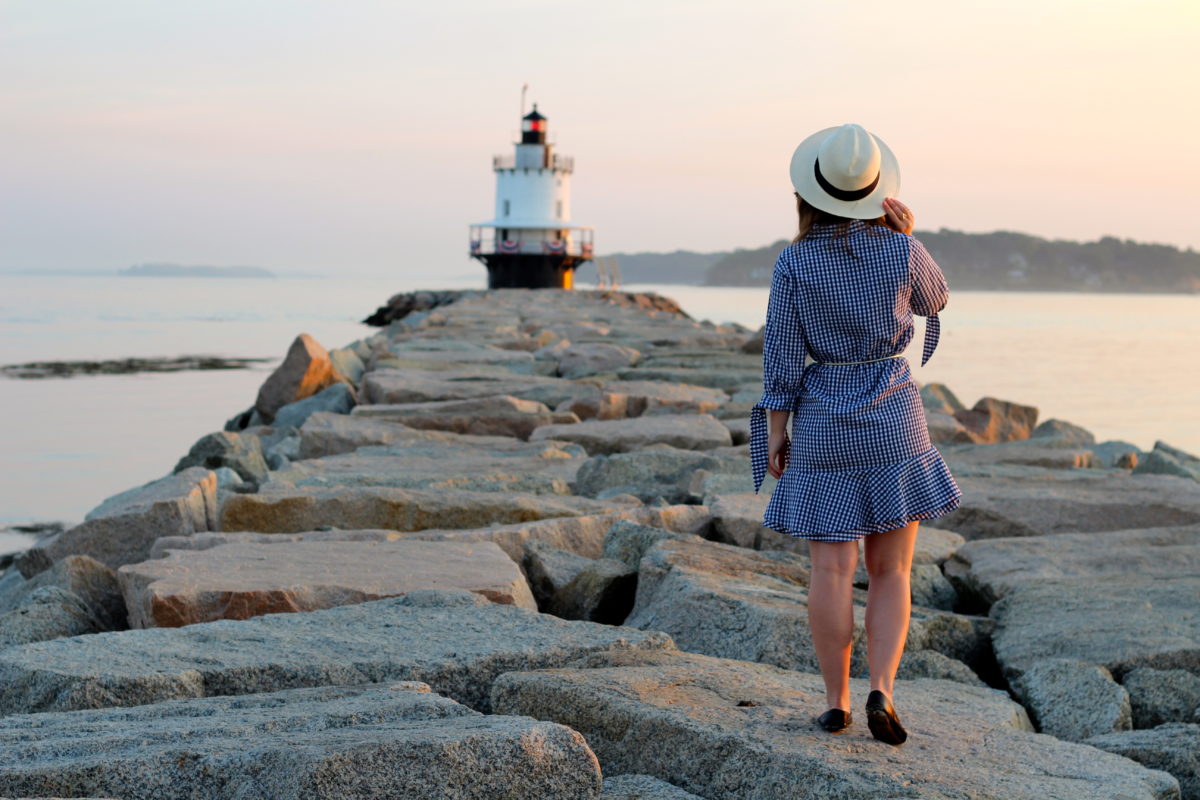 I'm currently in Portland, Maine working on an exciting collaboration that I'll reveal next week. It's been a while since I did a solo trip, and these few days away have reminded why I love traveling alone. I'm a wildly independent person and solo travel requires all my favorite personal qualities, self-reliance, logical planning, and the ability to be still. 
This morning I got up before dawn to shoot the sunrise at Spring Point Ledge Lighthouse in South Portland. Out there on the rocks by myself in the early morning light I felt so calm, and so whole. I think that's what happens when you're right where you're supposed to be, doing what you were born to.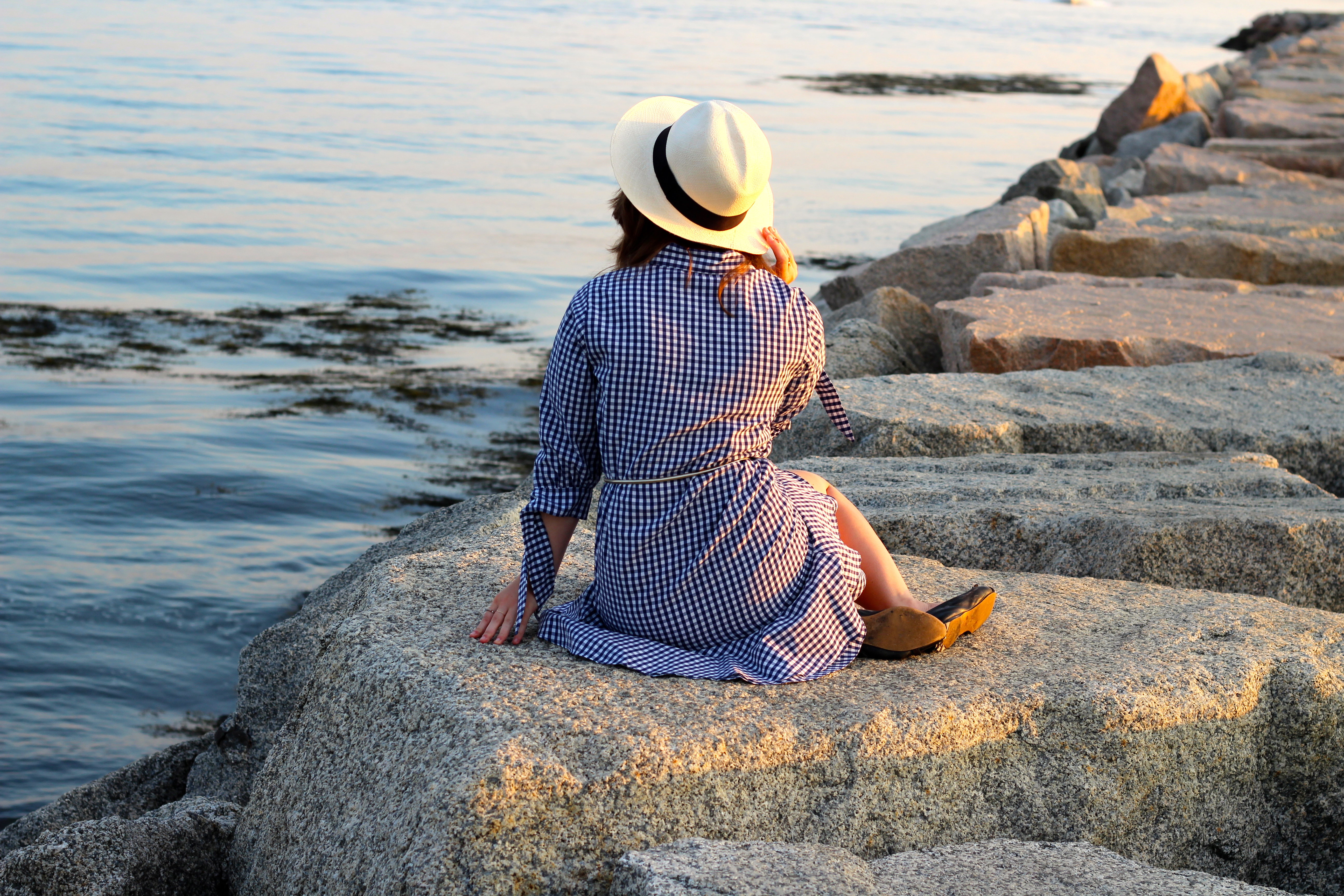 On a more practical note, this is one of the less touristy lighthouses in the Portland area. Everyone flocks to Cape Elizabeth for their New England fix, but I found Spring Point to be utterly magical. The lighthouse and its surrounding park are tucked into the Southern Maine Community College campus. You can take the 21 bus there directly from downtown Portland, it's only about a 30 minute ride, for $1.50.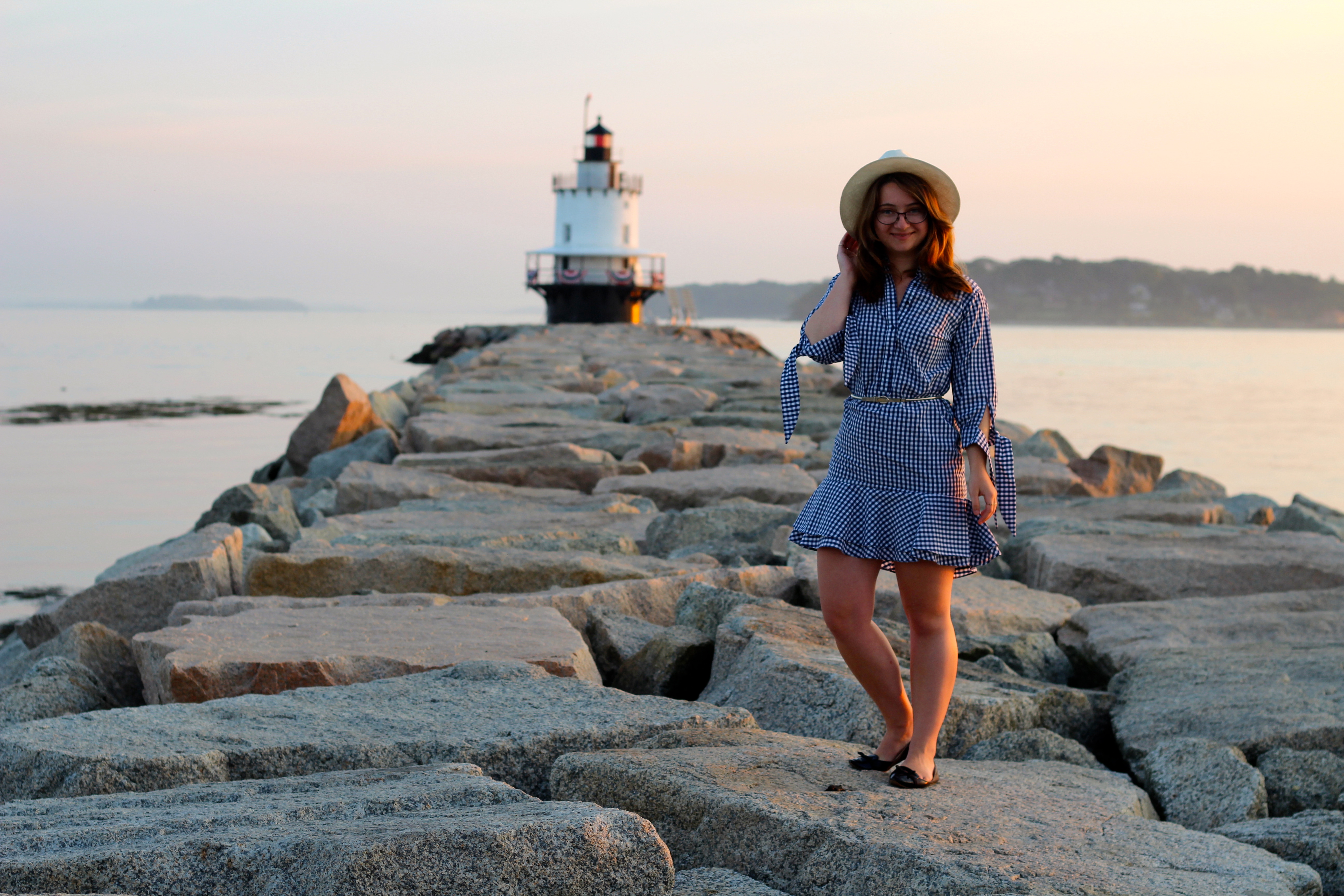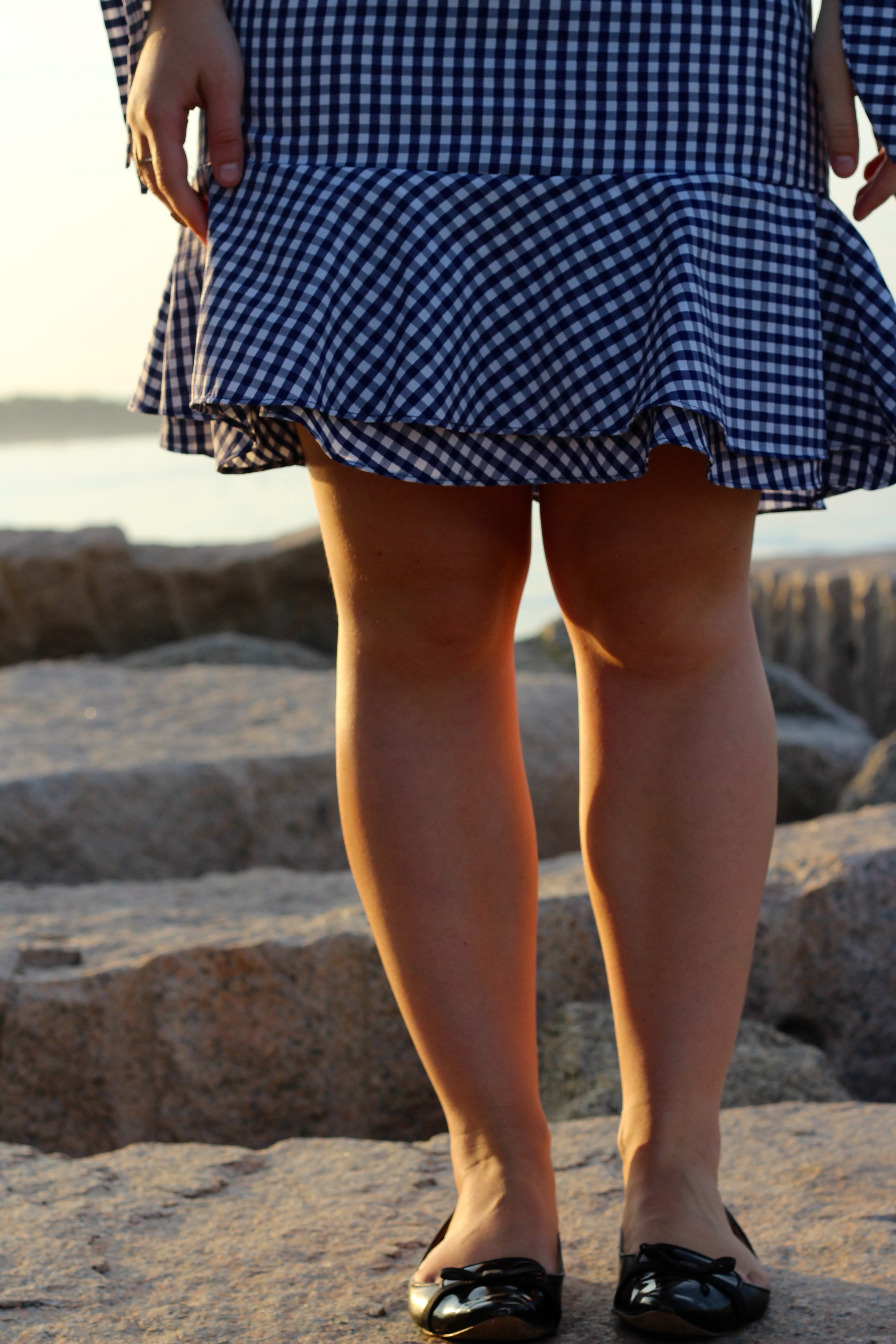 Dress: c/o Primark, Hat: gifted from Panama, Shoes: Nine West via Macy's, Belt: Thrifted