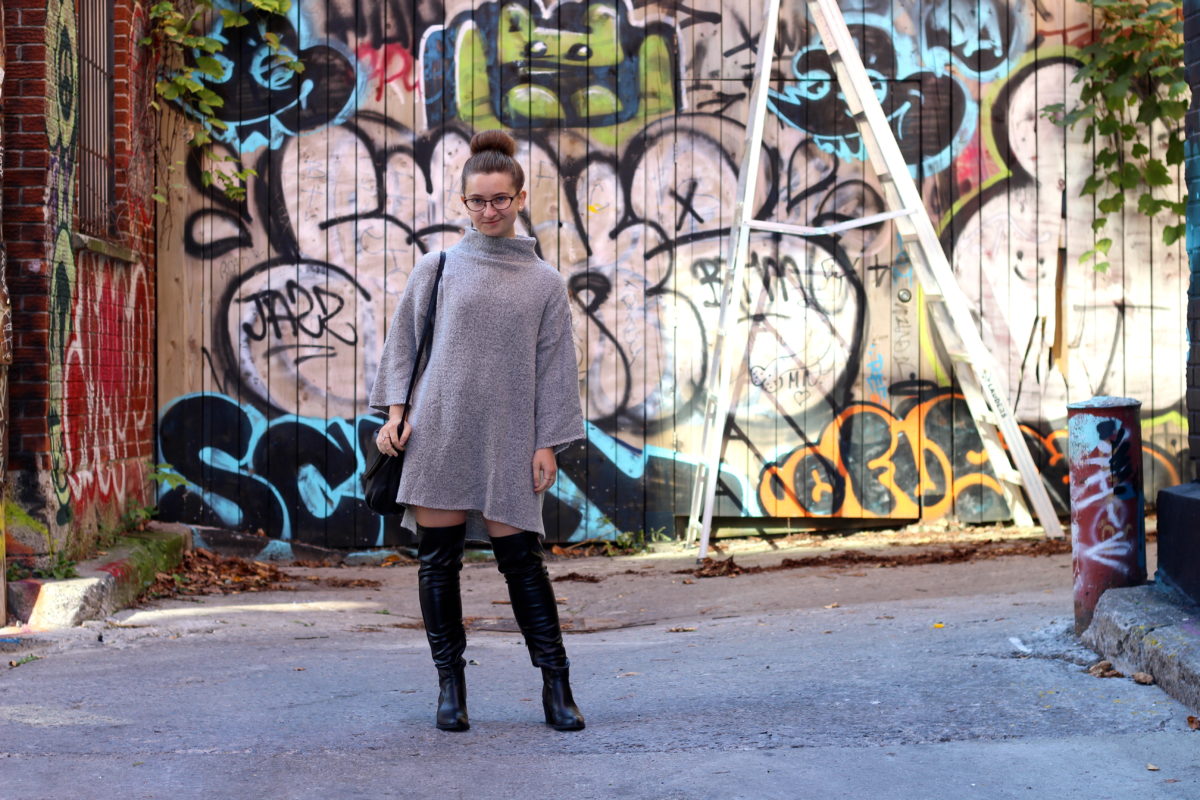 I love a good graffiti wall. Not just for the photo opp, but for the artistic history it represents. Graffiti bore a new wave of street art, public art, and guerrilla art. In an art world governed by institutions with class and race boundaries, graffiti gave outsider artists a space to comment on the world.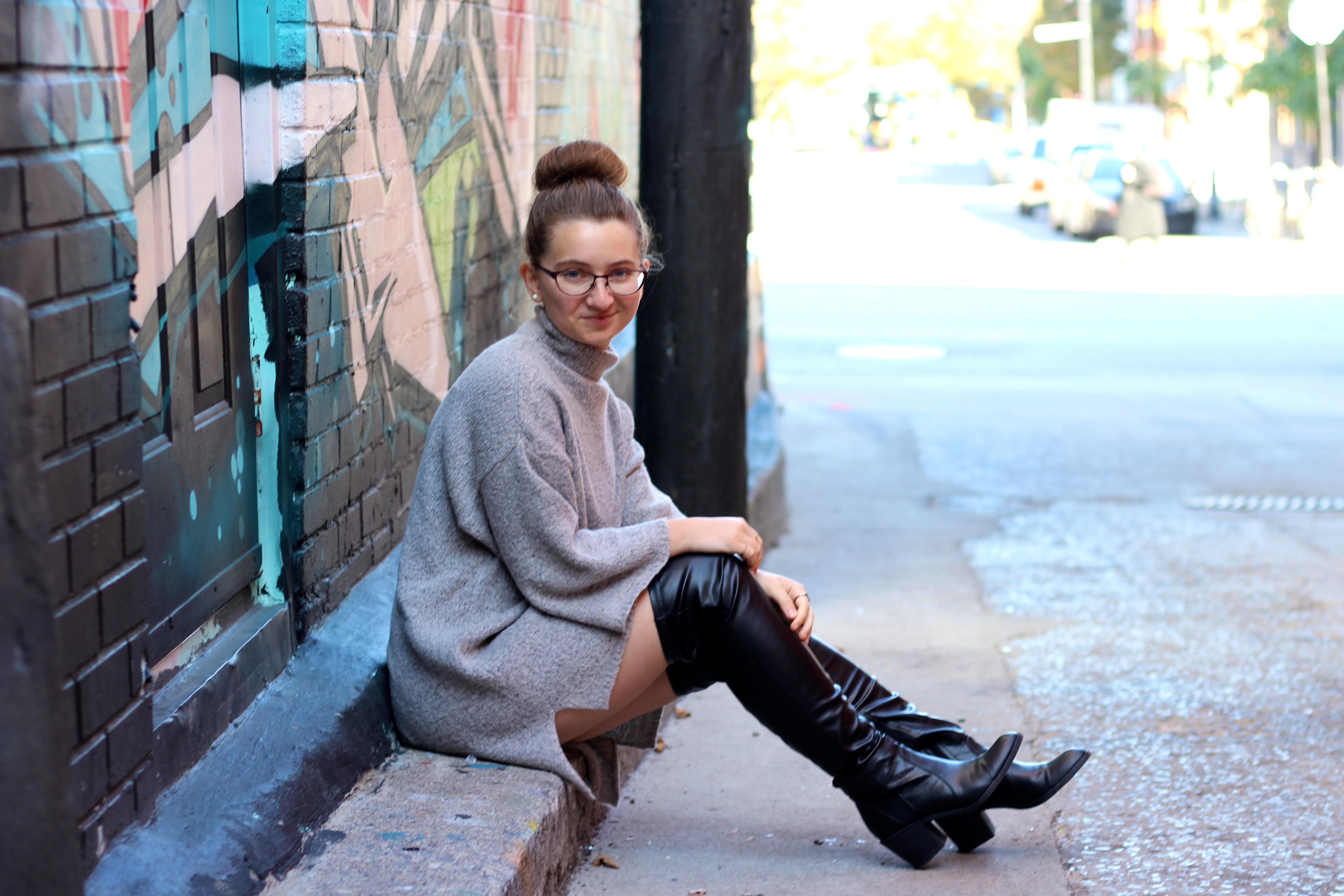 What better outfit to wear in a graffiti alley than high-high boots? I paired these with an oversized sweater dress to balance textures and silhouettes. I wore this look in Montreal, it's great for travel because it makes a statement but is actually super comfortable and walkable.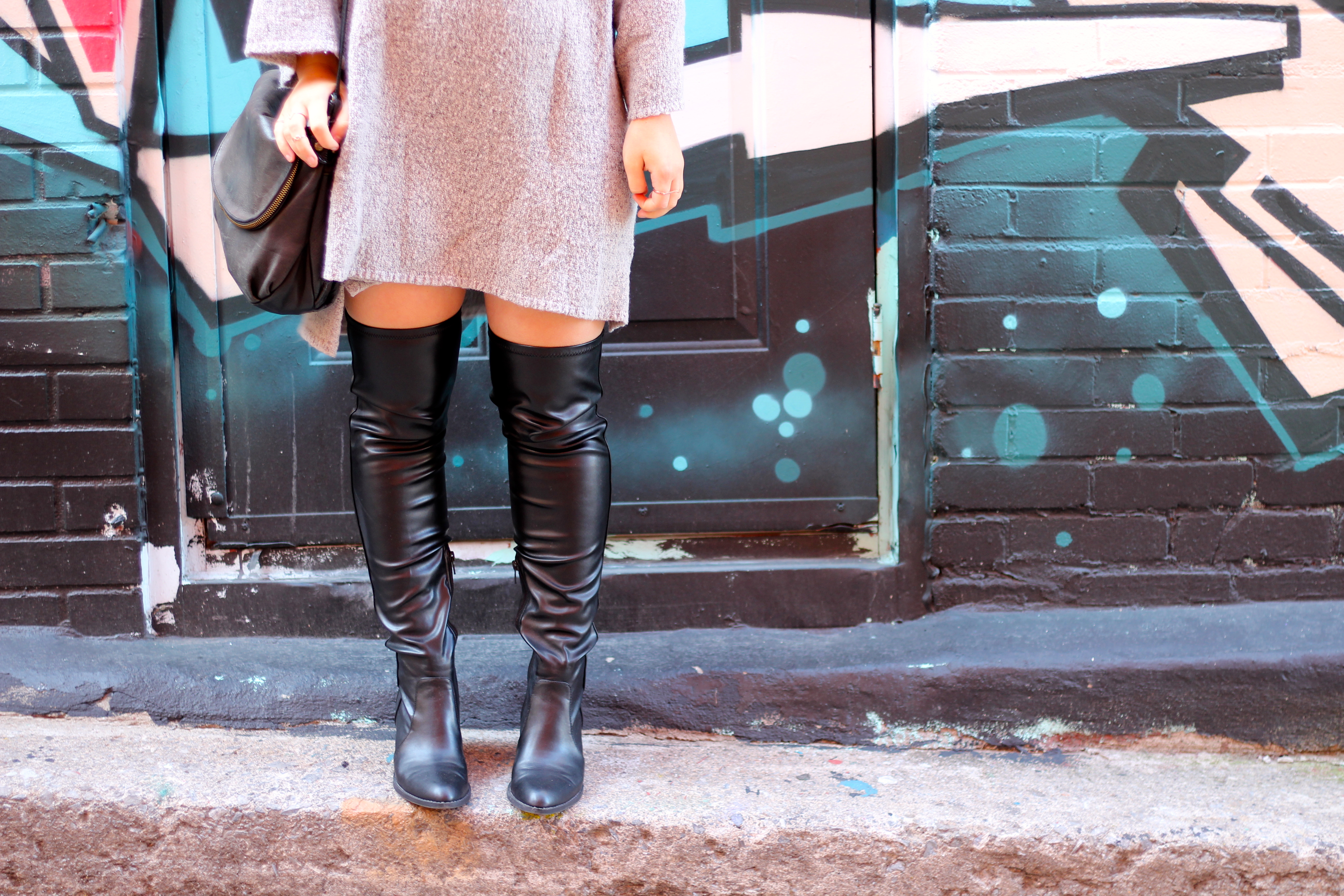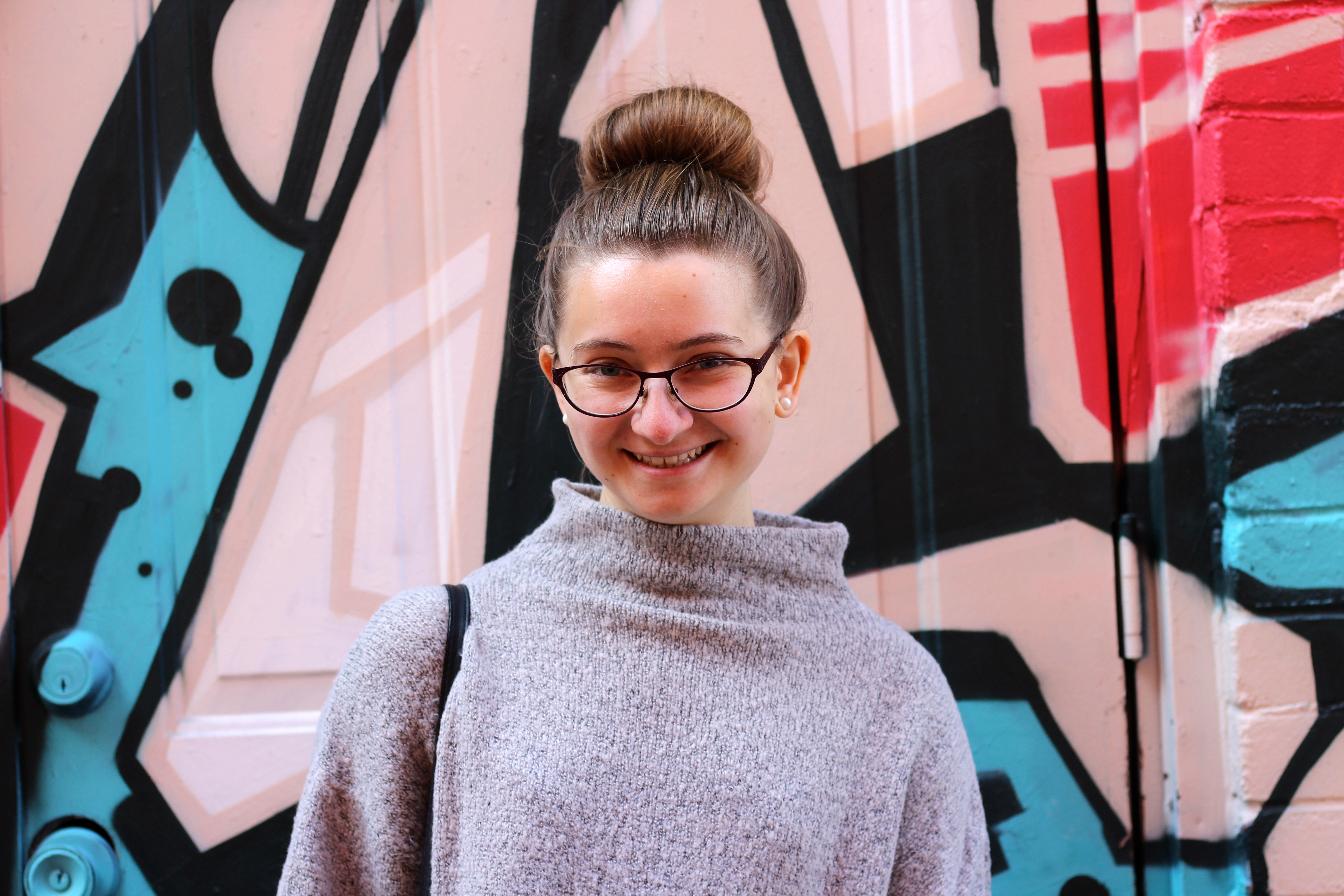 Dress: Primark, Boots: c/o Shoedazzle, Purse: Purchased in Florence
Photos by Nisreen Galloway.