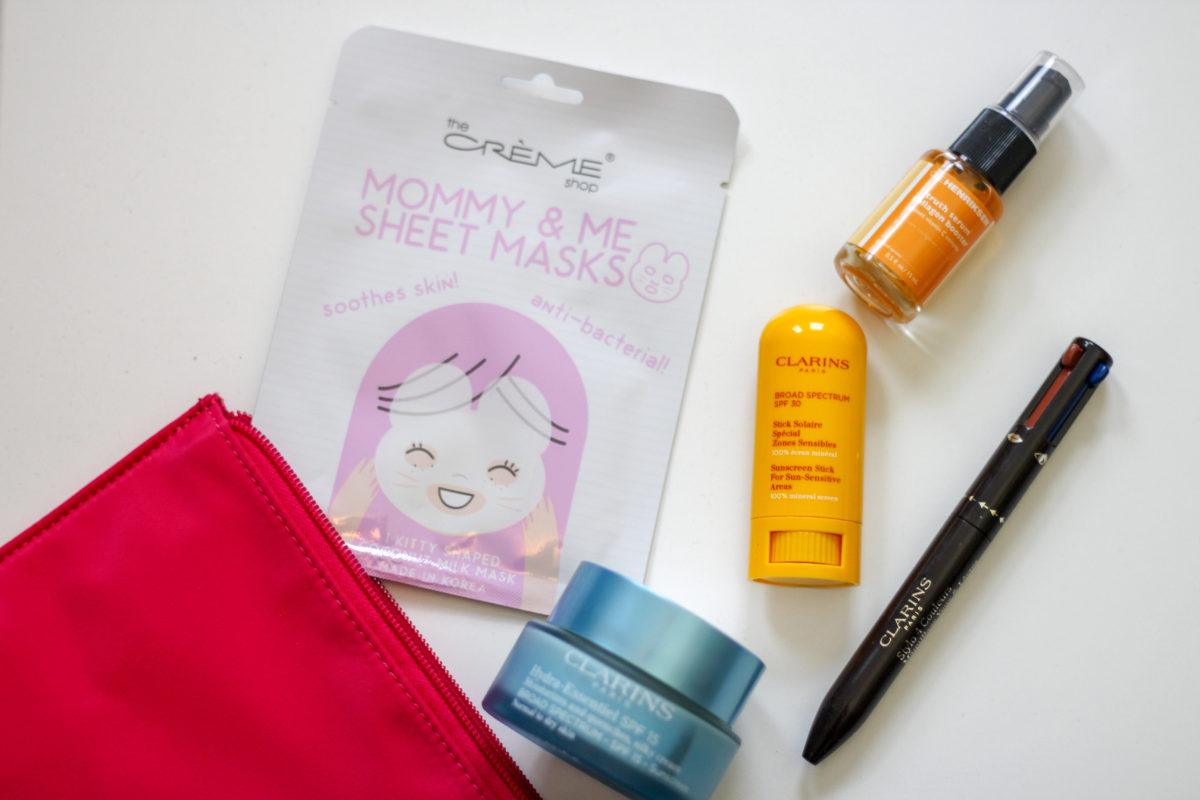 It's a constant challenge to navigate long flights and tiresome delays while still looking fresh and pretty. Travel is tough on your skin with changing climates, dry planes, and high stress. I bring a few products with my everywhere to make sure I land looking ready to conquer new territory.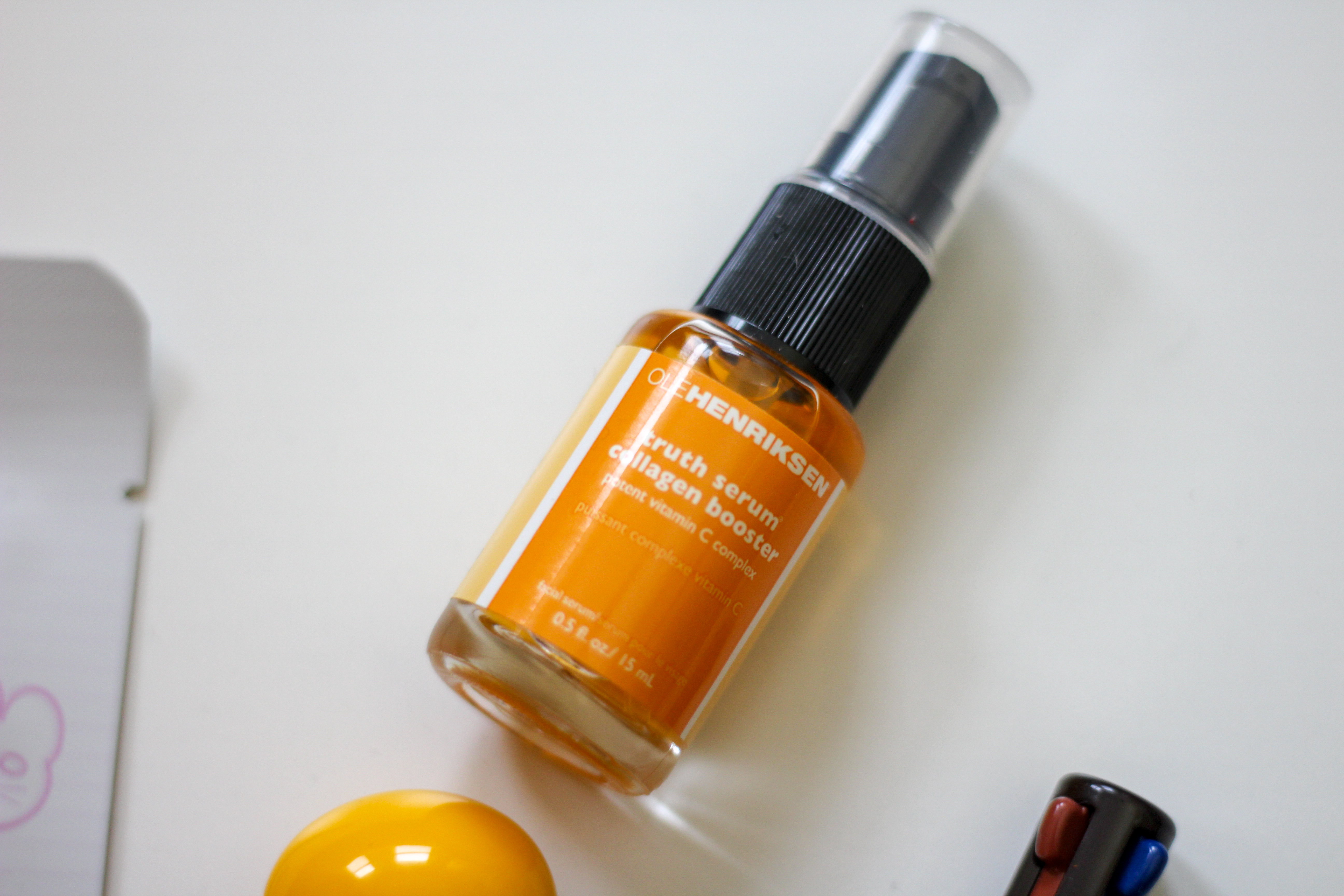 I don't wear much makeup so my beauty regime is very skincare oriented. I have combination skin so I use products that provide a lot of moisture without grease or weight. I start with a base layer, usually a serum. This Ole Henriksen collagen booster brightens and evens my skin and reduces redness, a life saver for looking fresh at the drop of a hat.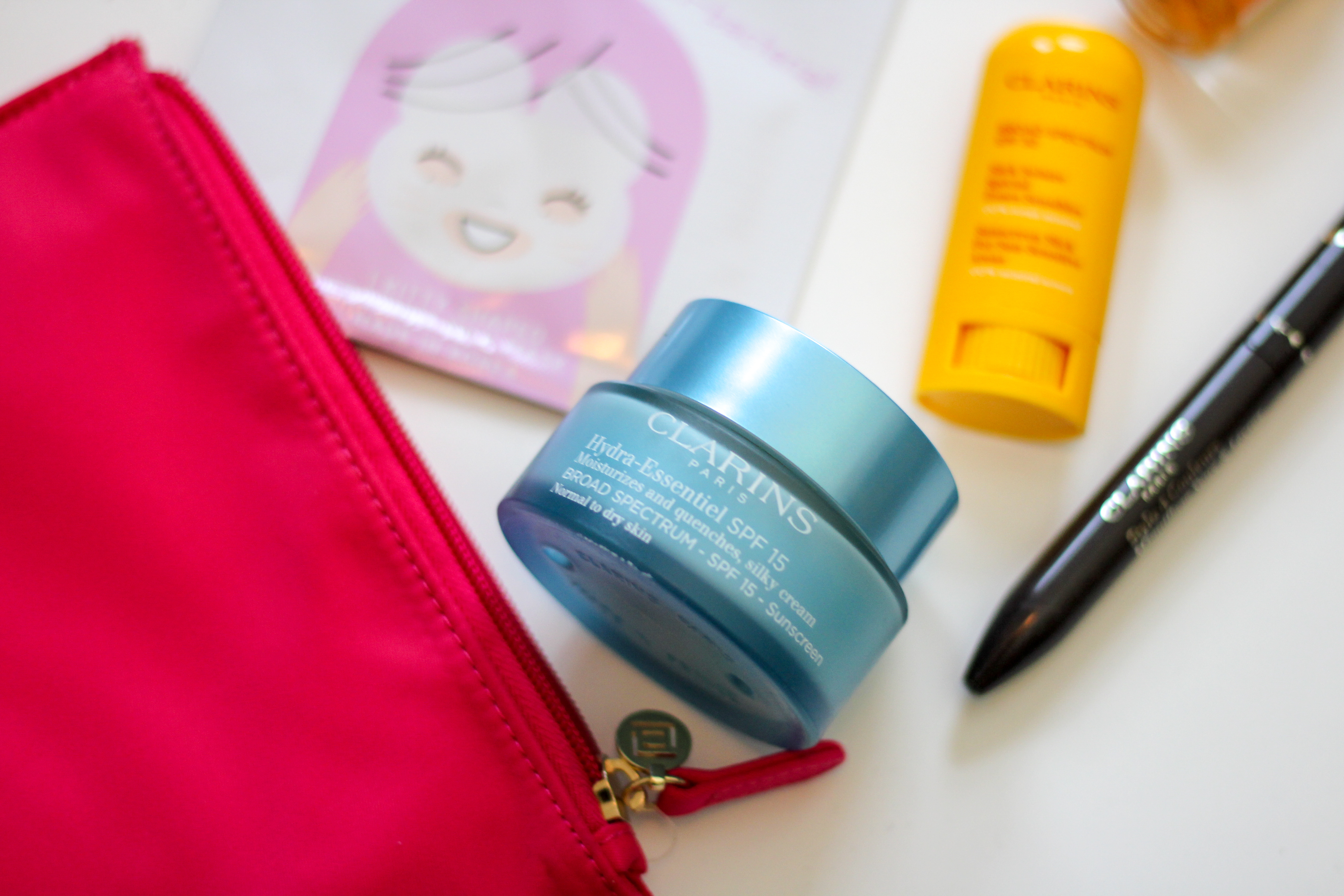 I've spoken many times about my love for Clarins and I still use their products daily. This Hydra-Essential moisturizer is a light but powerful extra layer that I use before applying any foundation or other product. It also feels cooling which is great in dry climates, an has built in SPF.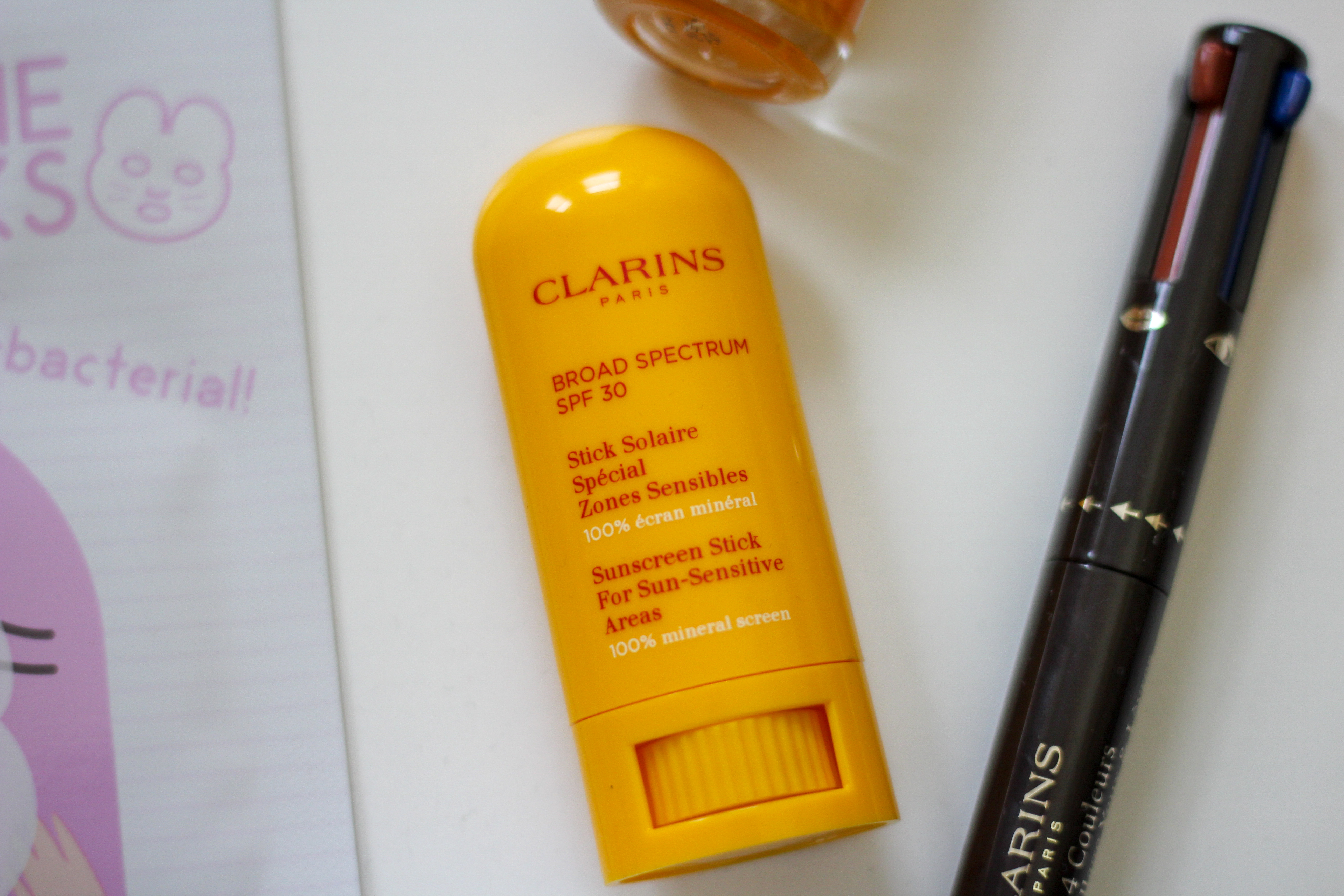 For an added dose of SPF during the day, this sunscreen stick is a super easy way to cover sensitive areas (like your face) while on-the-go. It's sheer and impossibly easy to apply for when you don't have time to slather yourself with Coppertone.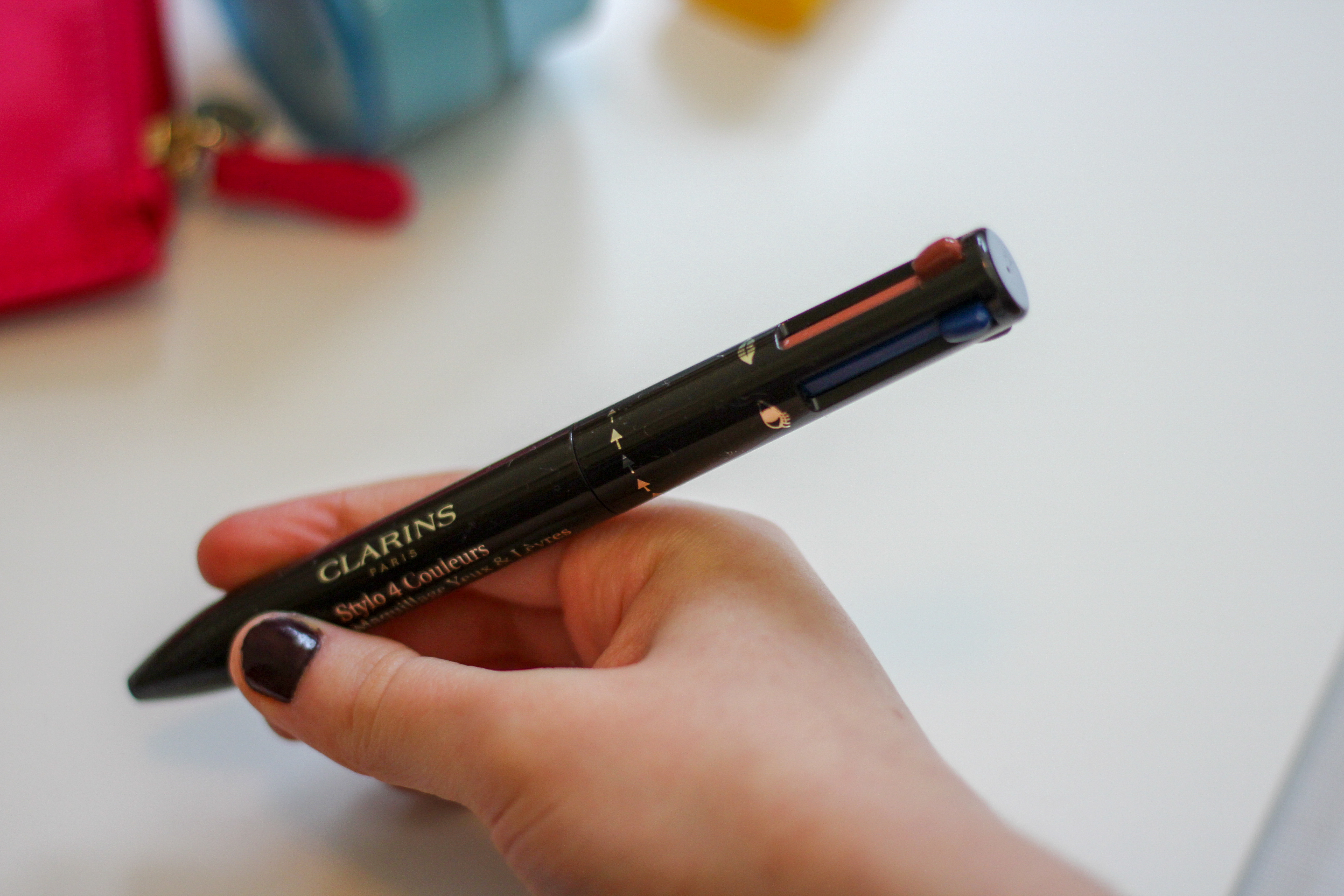 I promise this is the last Clarins product on this list, and it is a LIFESAVER. Remember how you used to have those pens in elementary school with different color selections? This is that for makeup. It has everything you need to do your eyes (liner and shadow) and lips (a dual liner/matte pen) in one, small tool.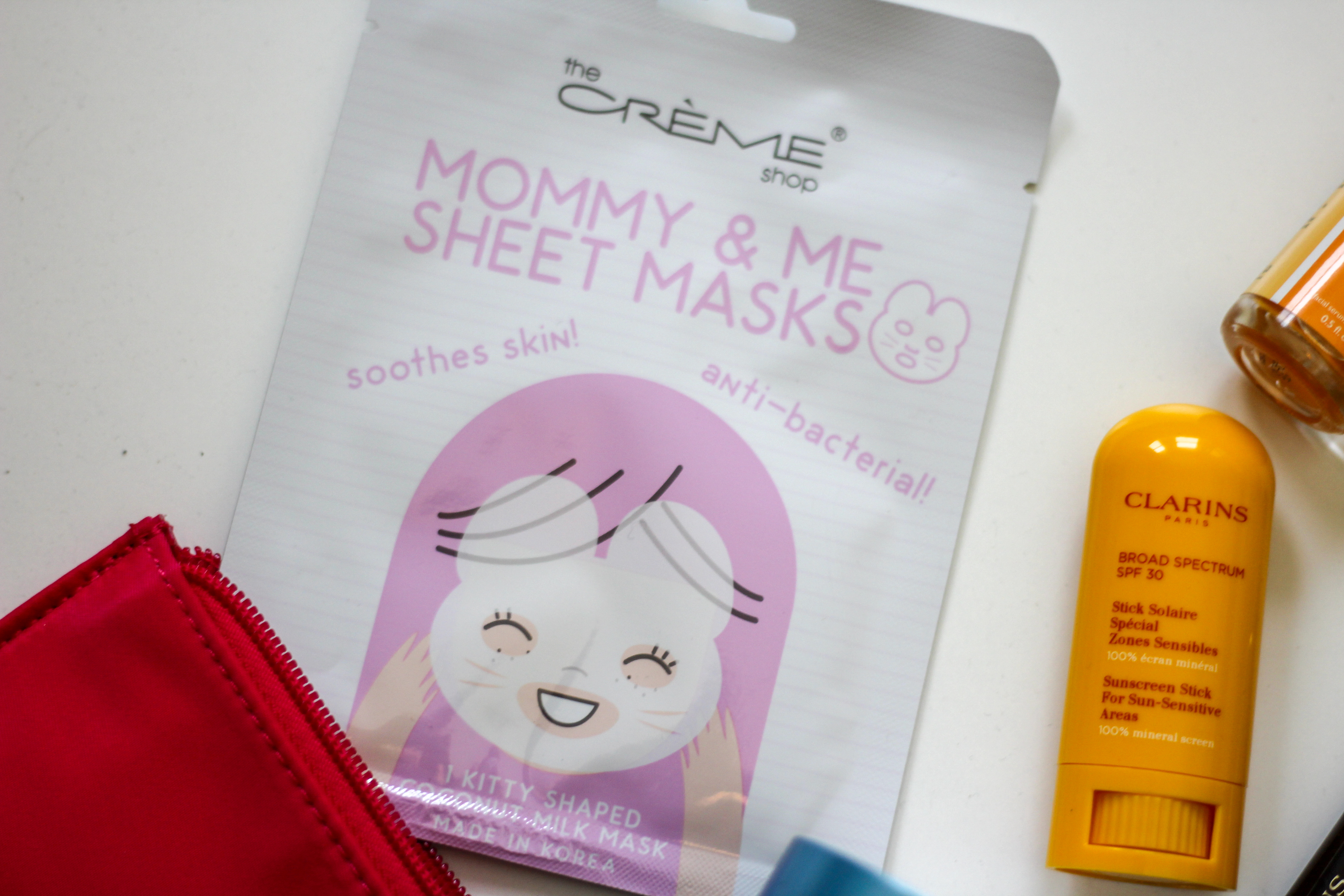 My friend Elissa over at Style Wire is bold enough to wear sheet masks on the plane to combat the dry air. I'm not at that level yet but I definitely like to bring one to use in my hotel when I land. Sheet masks are uber trendy right now for a reason. It's an easy way to infuse your skin with a ton of lightweight moisture. I use the Mommy & Me version because the child sized masks fit my tiny face better. 
What products do you never leave the house without?