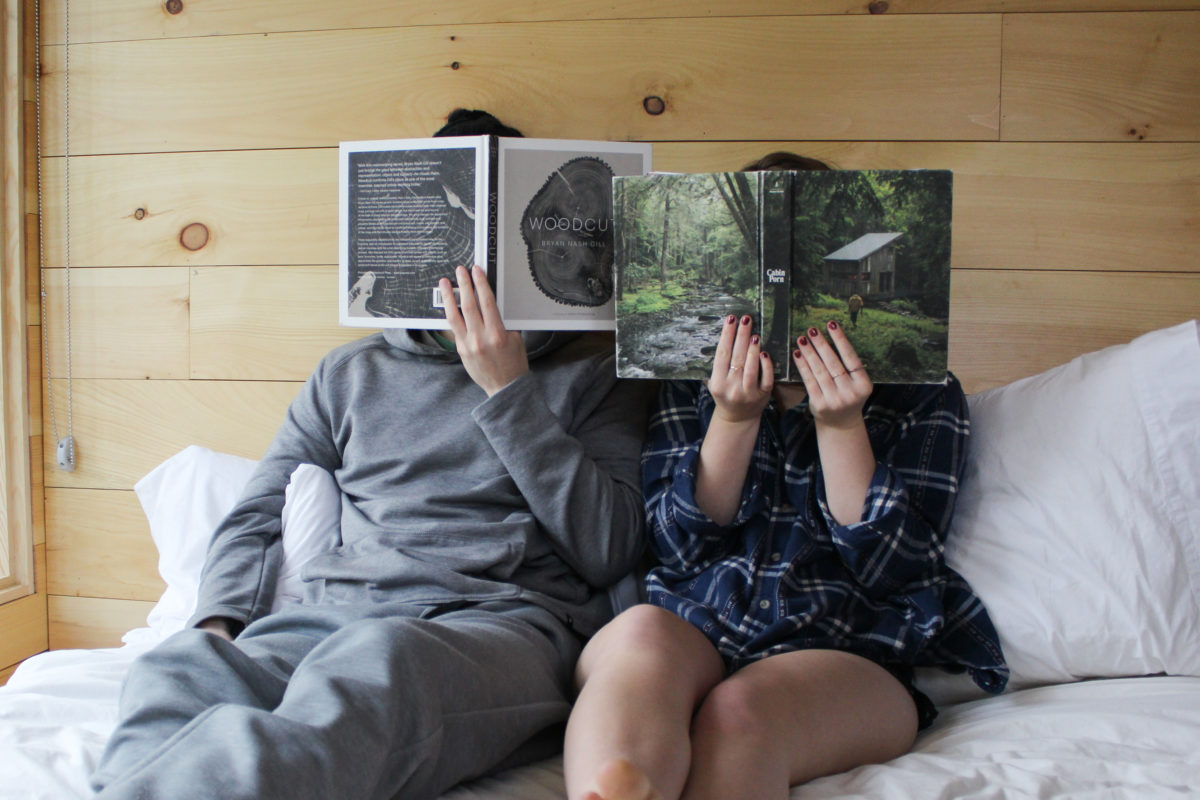 I started this week off in the most relaxing way possible, with an off-the-grid overnight at Getaway House, New Hampshire. Getaway builds collections of tiny houses in the woods, two hours or less from a major city. With the help of Zipcar, a friend and I easily drove up from Boston. The houses are designed to serve as a convenient escape from the hustle and bustle of everyday life. There's no wifi (seriously) and they provide a cell phone box if you want to get crazy and lock up your electronics.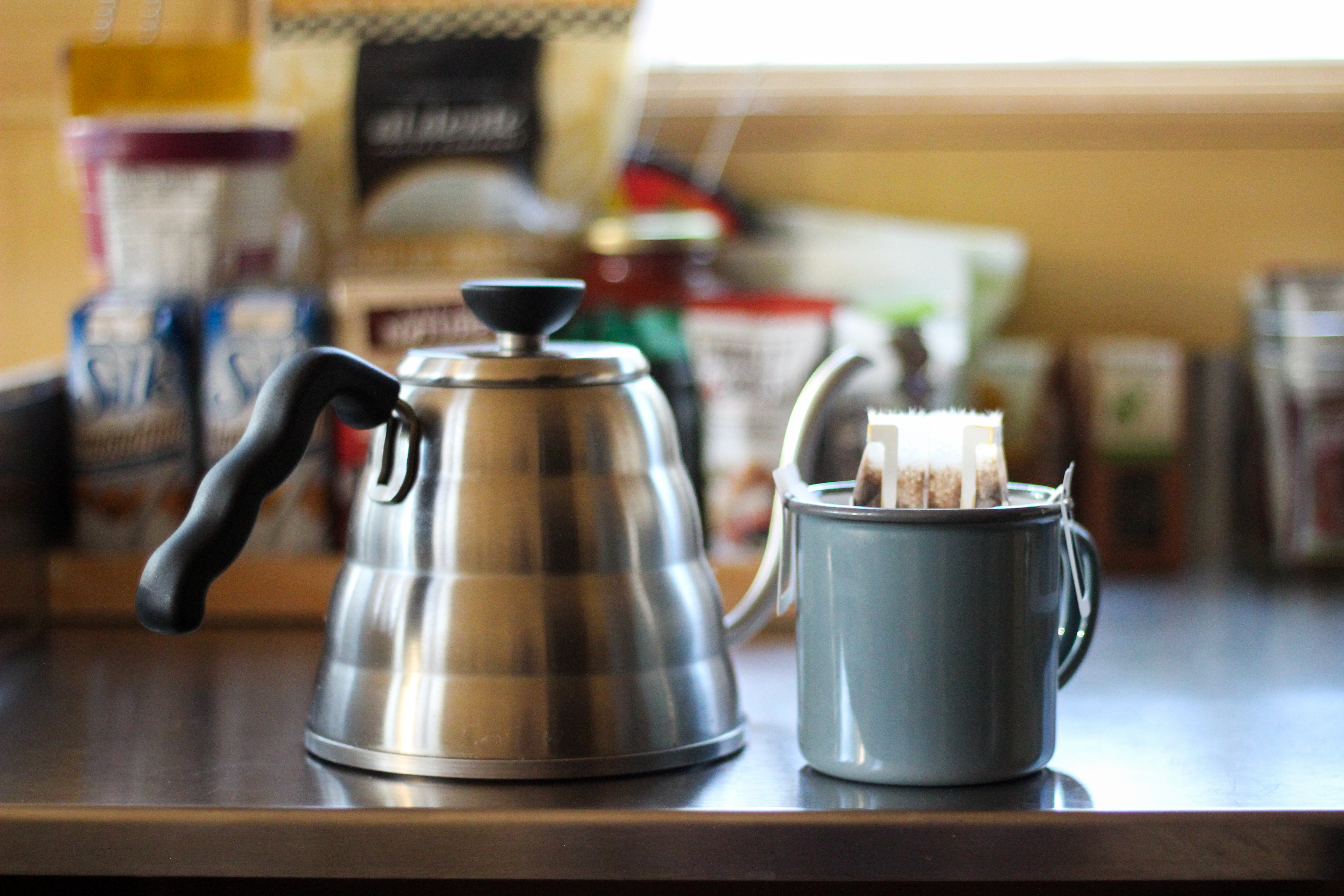 What you will find:
A comfortable bed with a cozy comforter and extra blanket. A bathroom with an electronic toilet and shower. A kitchen with a sink, mini fridge, electronic stove top, pots and pans, and dishes. Provisions for an extra charge including everything from gluten free pasta to chia oatmeal to drip coffee. Complimentary salt, pepper, and olive oil. And a table for two. 
What you won't find:
Mirrors, wifi, perfect cell service (I did okay on Verizon but my friend had no Sprint signal). Don't worry, there's a landline for emergencies.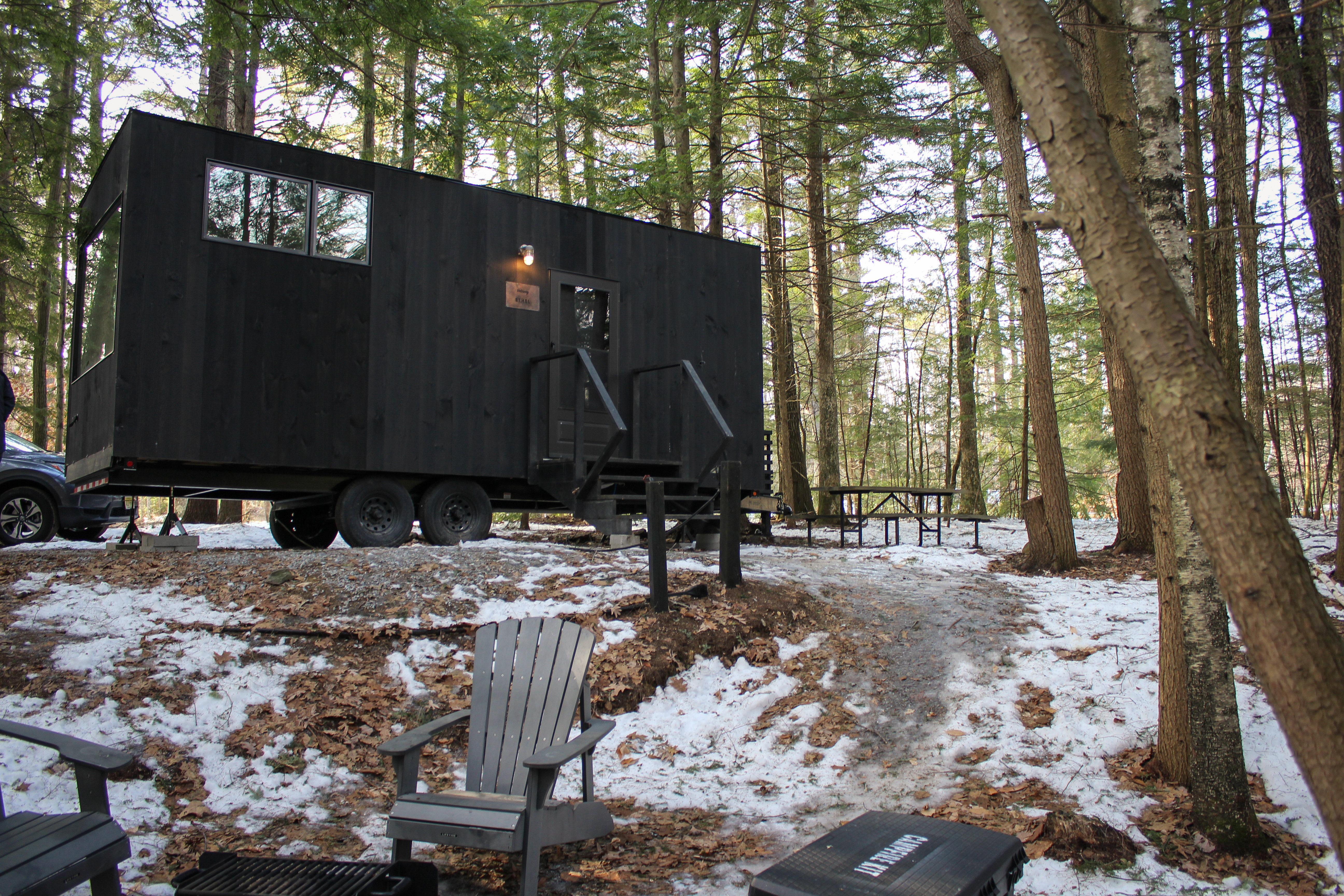 If you're worried about occupying your time without an inbox or Instagram – don't be. It's surprisingly easy to slow down in this remote setting, even for this workaholic. The cabin does have electric outlets so we brought my computer and watched movies on it. It's also a great opportunity to catch up on some reading (or napping).
Getaway provides tools to make a fire, and s'mores, and the surrounding area is full of trails for hiking, walking, and exploring nature. The cabin also comes equipped with a radio and card games. Throw in a bottle of wine and you've got hours worth of entertainment. I'll be posting a guide to other NH activities next week.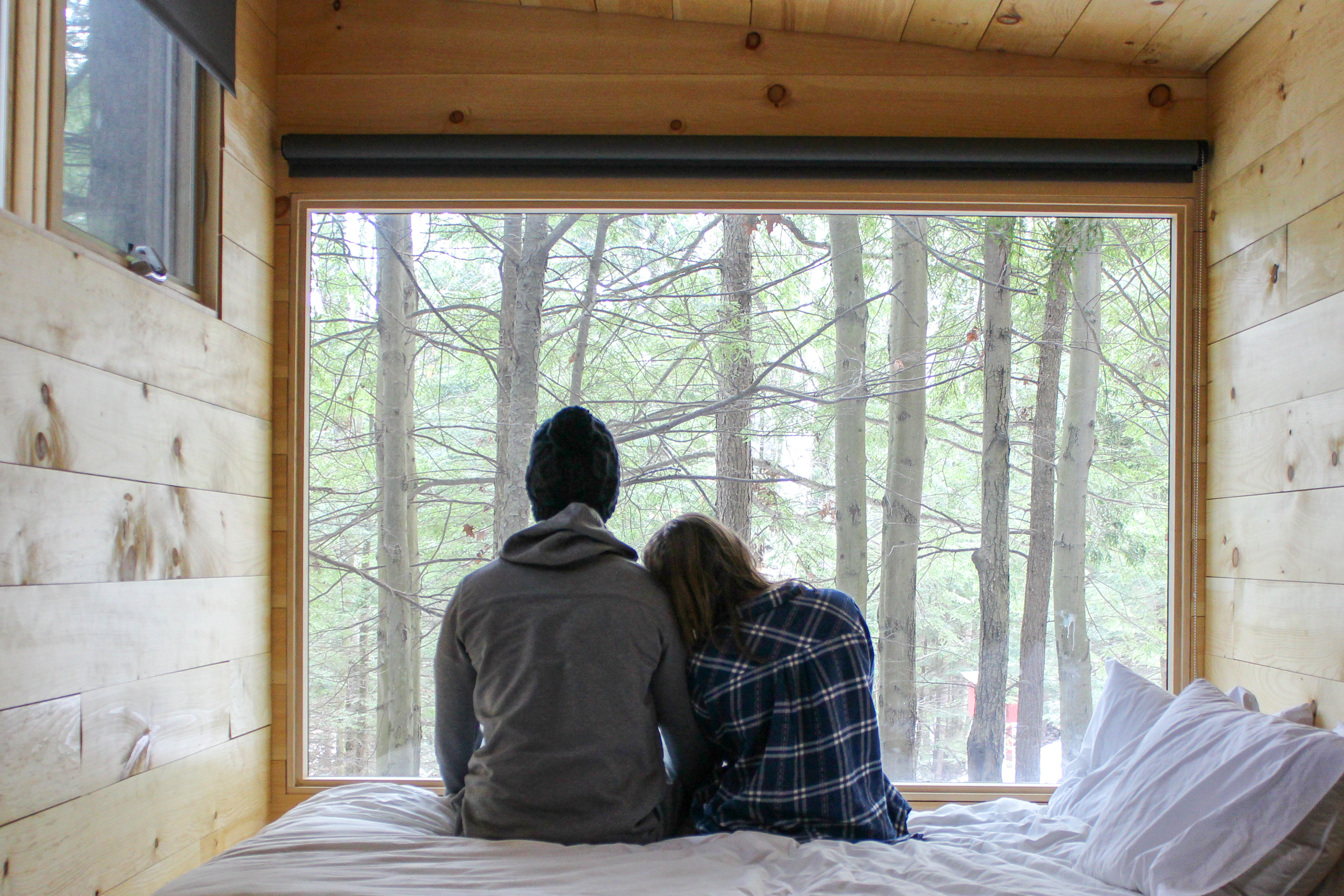 We brought some food of our own, eggs and bacon for breakfast, which is a great option if you're looking for more elaborate meals. On the flip side, the provisions are very convenient if you don't want the burden of packing additional food. 
Getaway was like a more luxurious version of camping. It's still a more rudimentary form of living, but with important essentials like a comfortable bed and a usable toilet. It's my job to be plugged into the online world, and it felt amazing to put down my phone for a few days and enjoy the quiet.
Please note: I was provided with a complimentary stay at Getaway House, NH, however, all opinions expressed are my own.