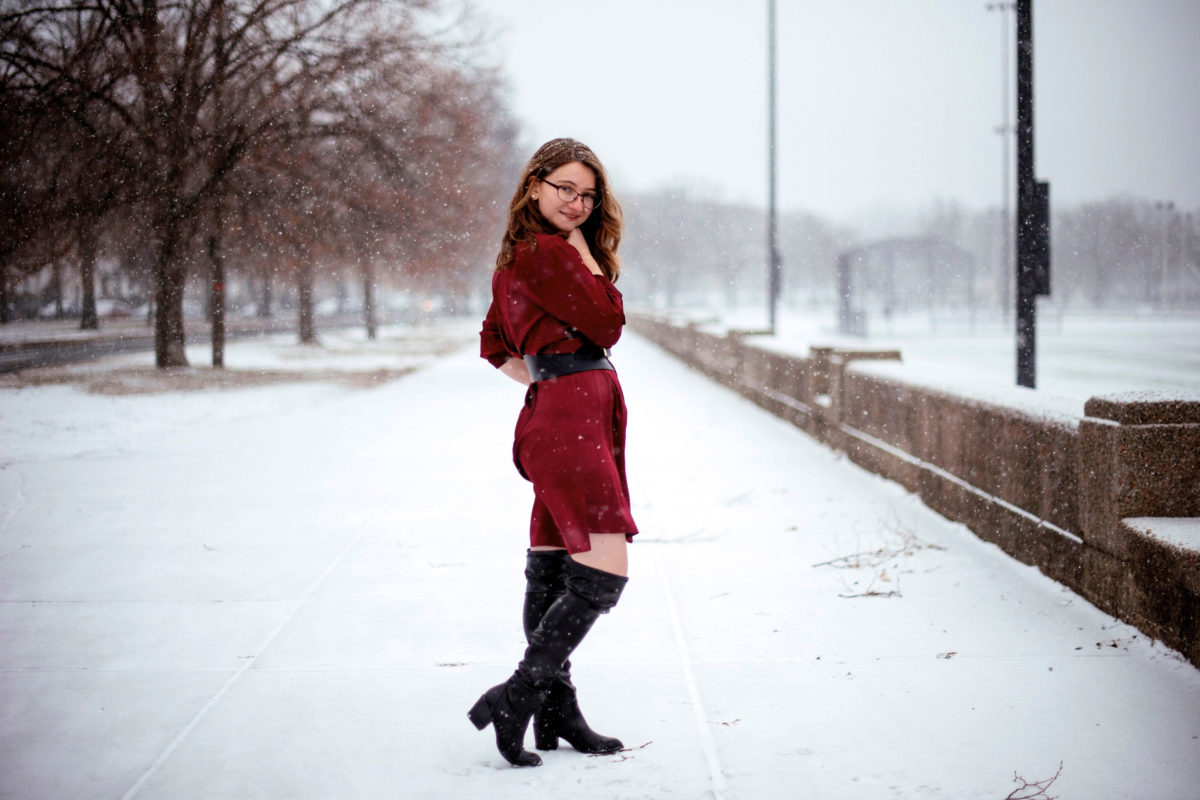 Happy Valentine's Day! I hope it's filled with soft fabrics, love notes, and pounds on pounds of chocolate. I often have trouble choosing a V-day look because it's February which means snowy and freezing in Boston. This year I've found a happy medium with a silk dress and thigh-high boots. Warm enough, but still flirty enough. 

Dress: Primark, Boots: c/o Shoedazzle, Belt: Forever21
Photos by Stephanie Krist.