I'm headed to Miami this weekend and while I can't wait for the sand and sun, packing has proved a challenge. We're flying Spirit, the Ryanair of the United States. Spirit achieves its budget prices (I once flew round trip to Baltimore for $40) by giving you the barest of services and charging extra for things most airlines give complimentary. For example, you can only take one small carryon style bag with you free of charge. Any normal sized suitcase is an extra fee. Drinks in flight? Extra fee. Window seat? Extra fee. It can be irritating but the prices are so wallet friendly I make it work every now and then. Here are a few tips I learned when packing for a weekend in just my carryon.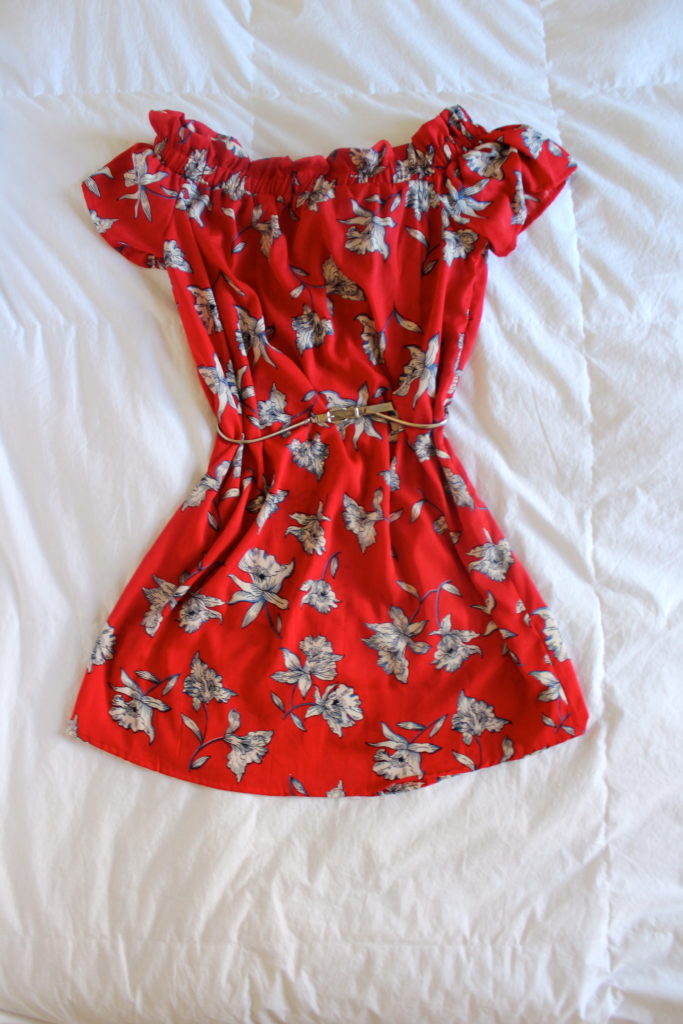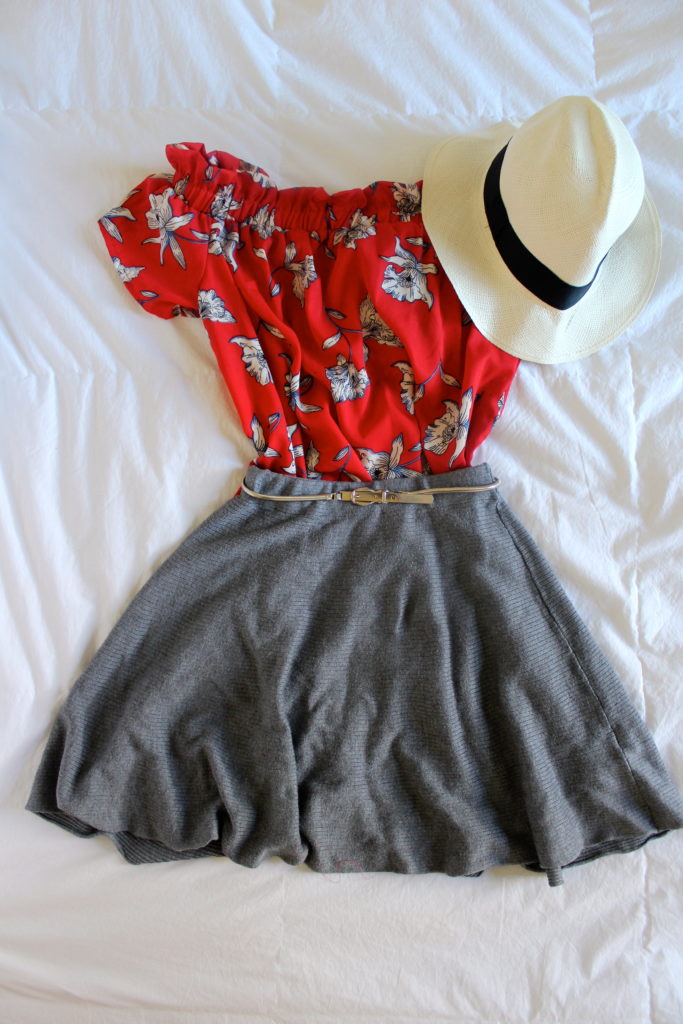 One Dress Three Ways
I love this season's off-the-shoulder trend for a beachy vacation. The best part about a simple dress like this is its versatility. A piece like this can be worn as a beach cover up, a dress for a night out, or a shirt when tucked into a skirt or tied over pants. A few accessory swaps and you've got three outfits in one garment, a huge packing win.
Similar styles here: here, here, here, and here.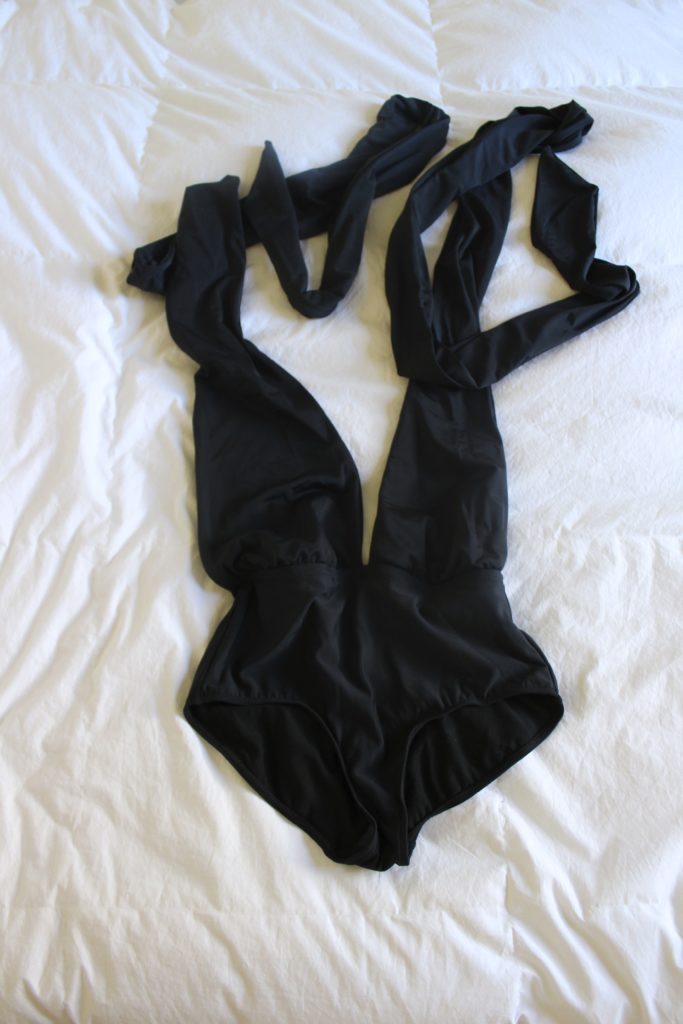 A Bathing Suit with all the Right Angles 
You know that convertible wrap dress that's been all over the internet? This is the bathing suit version of that. You can wrap and tie the long straps in an unending number of ways, so even though you only pack one suit, it looks like you brought five. This is especially nice for photos, it'll look like a different bathing suit in each one. This one is from Just Fab via Shoedazzle and oddly I haven't seen many others like it online.
Here, here, and here are some styles that aren't convertible but have a similar vibe.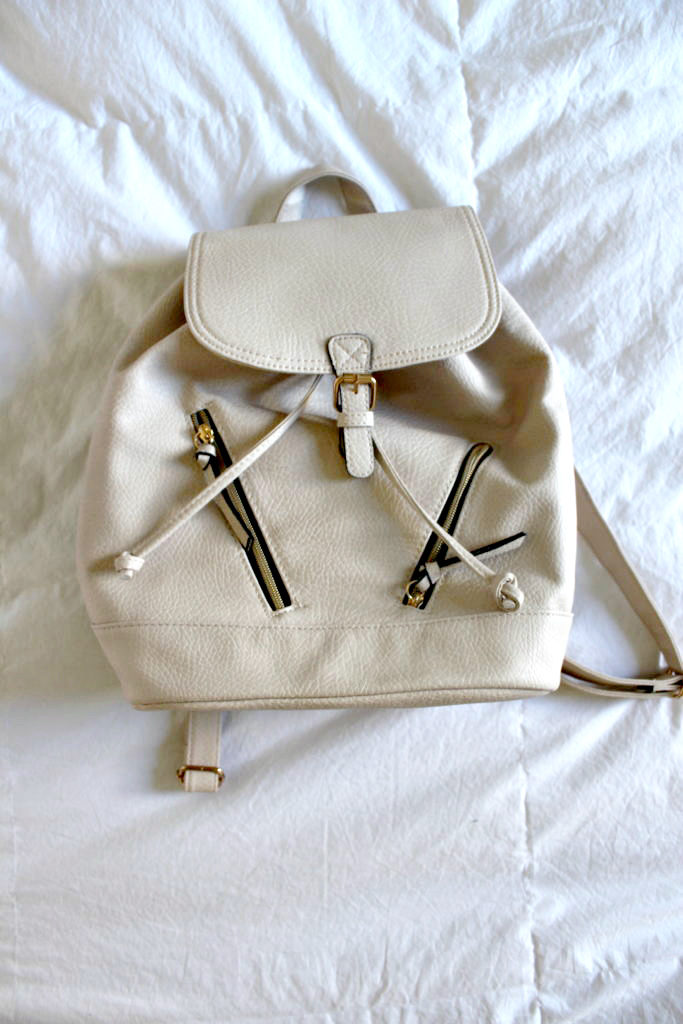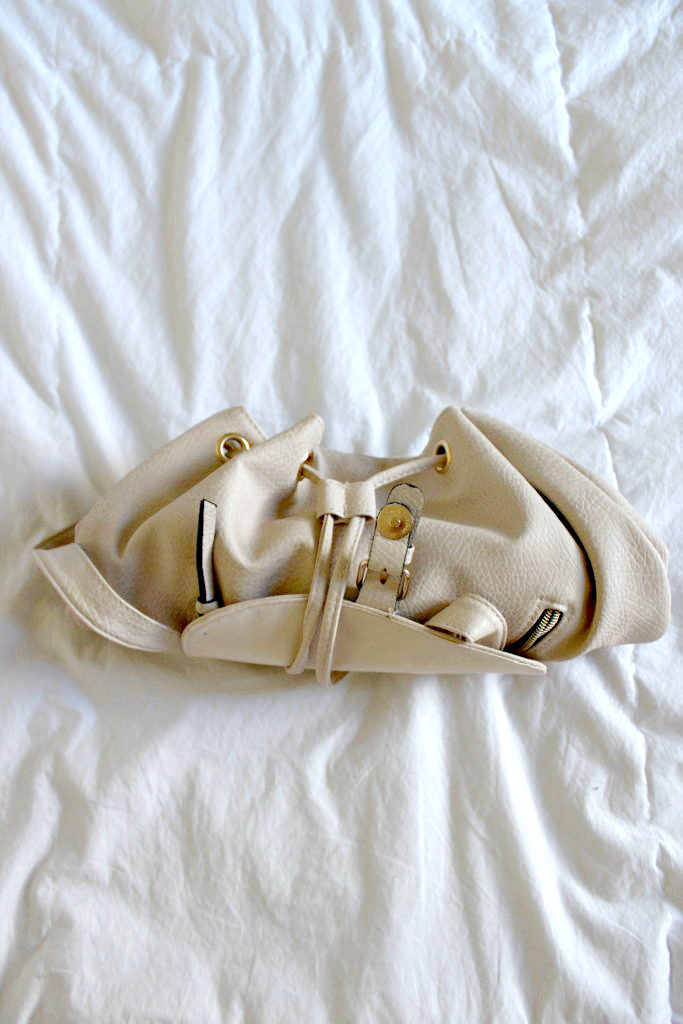 Rolling, Rolling, Rolling
I know this is on every packing list but it's true, rolling does make for better packing than folding (usually). When I'm touring a new place I typically use a small backpack during the day to carry all my camera equipment. This faux-leather version looks chic but is pliable enough to roll and put at the bottom of my carryon in transit. Then when I reach my destination I can easily unfurl it. And if I end up shopping too much on my trip, I already have a spare bag for the overflow.
 Here, here, and here are some similar backpack styles. The last two also convert into traditional purses for double the function.
 What are your favorite tips for packing light? Leave them in the comments below!
Please note: This post may contain affiliate links. Items purchased through these links kick back some money to Trends and Tolstoy to keep us running. Thank you for supporting the partners that support us!