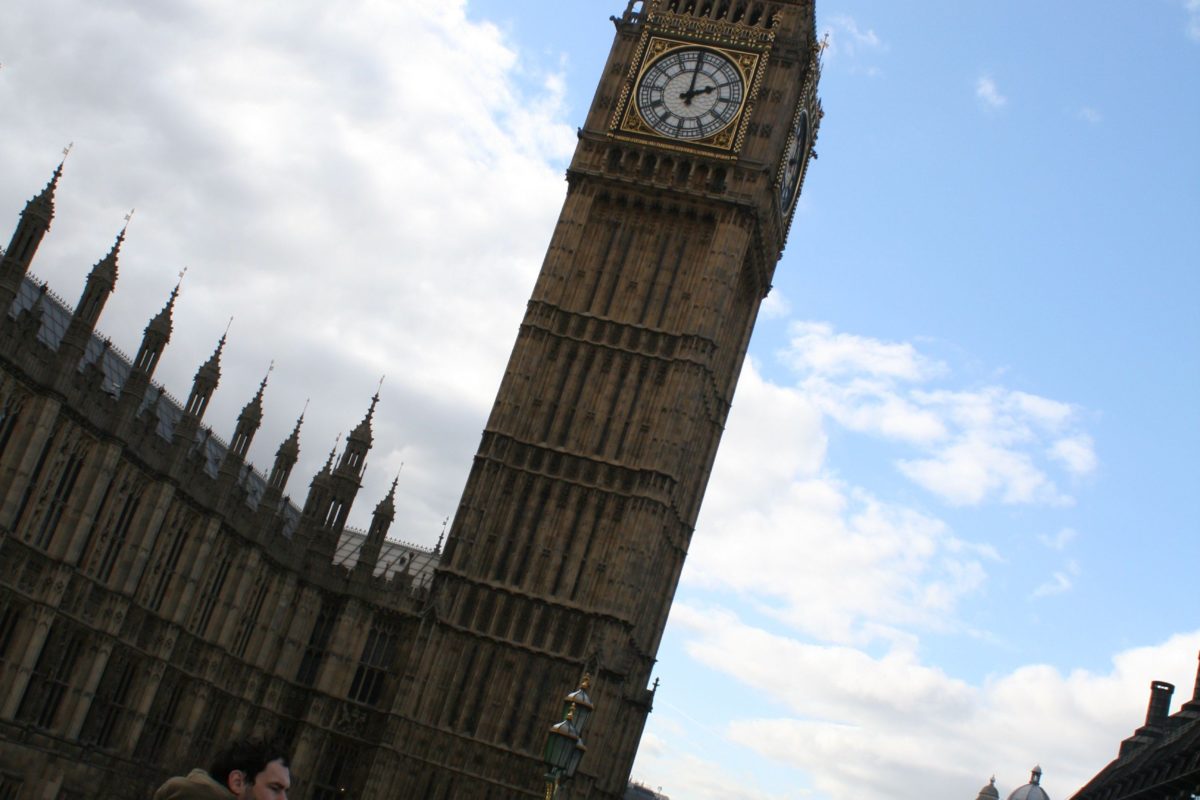 Last weekend we went to London! From Harry Potter to Bridget Jones's Diary to Confessions of a Shopaholic, I've grown up with all different images of the famous city. It surpassed all of my expectations. It felt wonderful just to be back in a big metropolitan city, Brussels and Amsterdam were significantly smaller and less modern than London. I'm definitely a big city girl, I love the feeling of being surrounded by people and sounds and things to do, right in the middle of all the beautiful chaos.
Fun fact: Big Ben isn't named after the tower but the 13 ton bell inside that rings every hour on the hour.
Here we are in front of Westminster Abbey! It was so beautiful. We didn't get a chance to go inside but seeing the architecture was incredible all on it's own.
We went to the Harry Potter studio tour outside of London and it was incredible. They had a ton of original sets, props, and costumes from the movies. This is Diagon Alley where the actors actually filmed!
Here are Jamie and I in Hagrid's motorcycle and sidecar.
We stopped at The Sherlock Holmes Pub for fish and chips, a must-do in London!
Here I am with the Tiffany and Co taxi! This would have been my preferred type of transit, had the money been available.
We went to the Globe Theatre, which is actually a reproduction of the original theatre that burned down in 1613. It was still really cool to see the space where Shakespeare would have created and performed his productions.
We got to Buckingham Palace just in time to see the changing of the guard! It was quite a performance. There weren't any guards we could take pictures with but we caught a few during the performance.
I had this for dinner one night, it's chicken stuffed with proscuitto and warm goat cheese, and surrounded by mashed potatoes. It was so good!
Here we are on the top of a double decker tour bus! It was such a picturesque London moment, and a great way to see the city.
Photos by Jamie Kaplan.