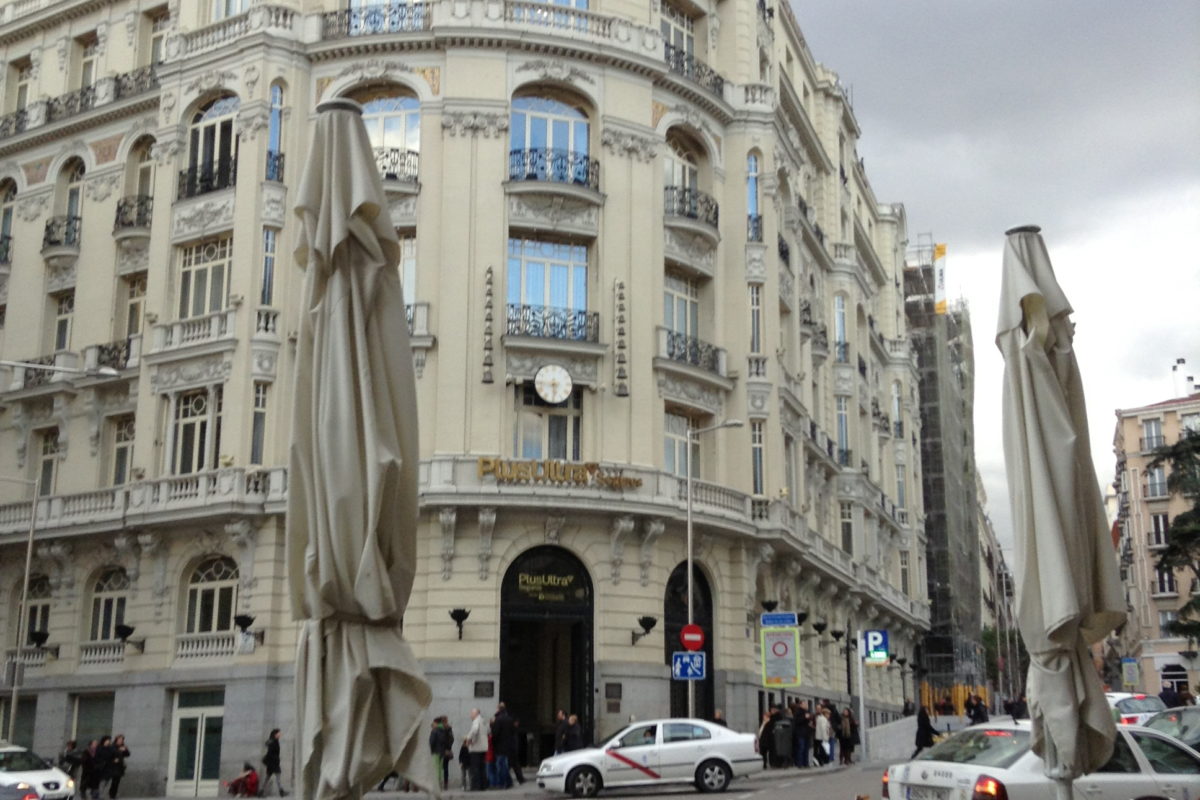 My spring break started at 5am on Friday March 1st with a plane ride to Madrid. Getting up was bit of a struggle but it was absolutely worth it. This capital wasn't exactly what I expected, I was picturing a quintessential Spanish town (which I later found in Toledo) and instead I got a huge city with most of it's attractions condensed in the center.
Here I am with some friends at one of the many tapas restaurants we sampled. Tapas is one of my favorite parts of Spain, it's such a great way to socialize and experience new things over a meal.
These are croquetes, one of my favorite tapas. They're fried nuggets of ham, cheese, and potato. And, of course, I've got to have those papas fritas!
Because my mom is from Argentina, I grew up eating Spanish foods. Having this paella was a nice reminder of home.
My absolute favorite part of Madrid was the Prado. Ever since I began studying art history, I've been in love with Goya's paintings. It has always been a dream of mine to see his work at the Prado. On this trip I had that chance, and it was incredible. Above I'm standing with his work The Third of May, 1808. 
These empanadas tasted just like my mom's!
We ended our time in Madrid with some of the best hot chocolate I've ever had. Late at night on the way back to our hotel it was the perfect finale to a wonderful weekend.
Photos by Jamie Kaplan and Jenni Heller.