Here's to another fashionable year! I'll be taking the next few days off from the blog to snuggle with Coco and make the most of the New England winter. I hope you all have a wonderful holiday season full of family, food, and (of course) some truly fabulous festive outfits.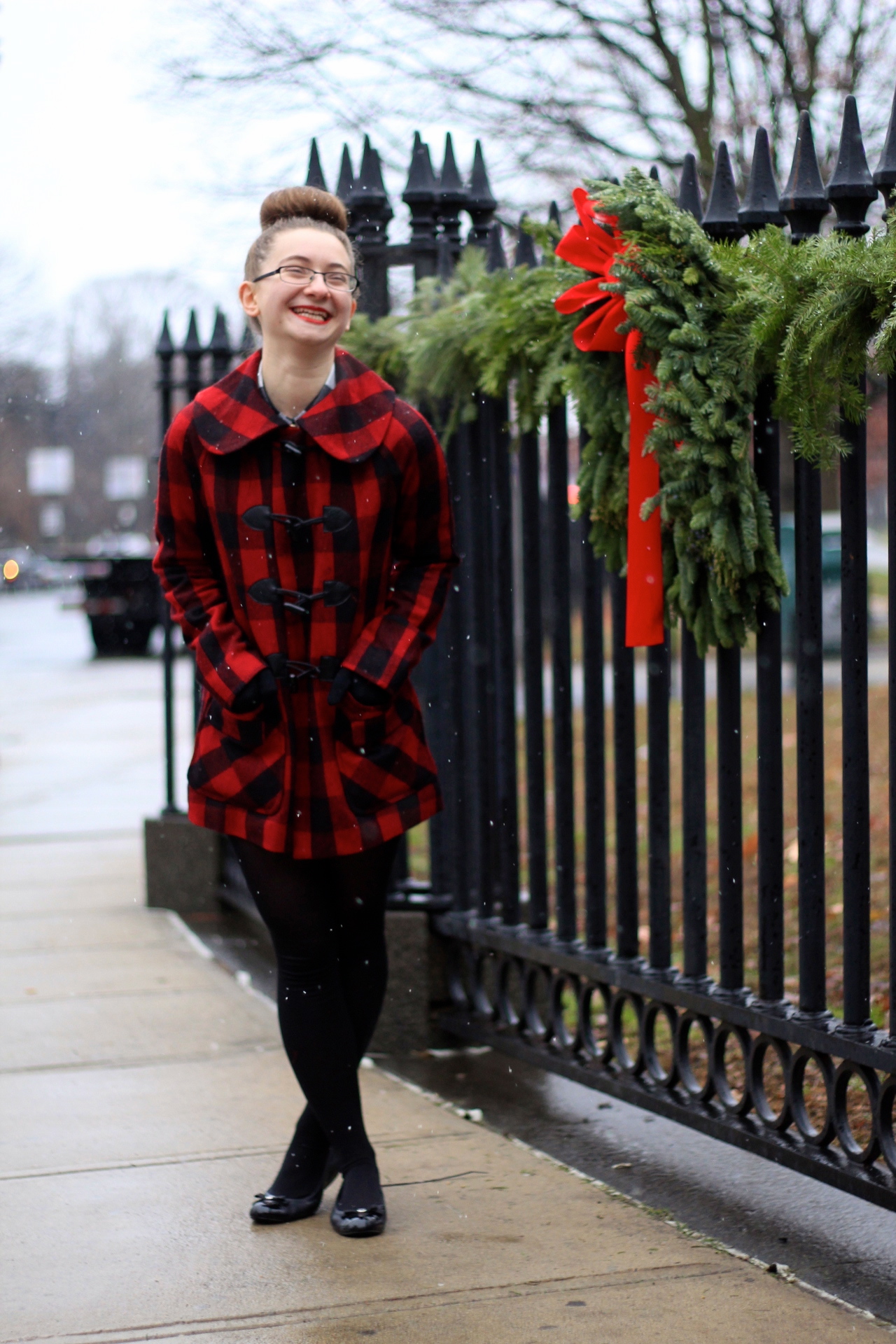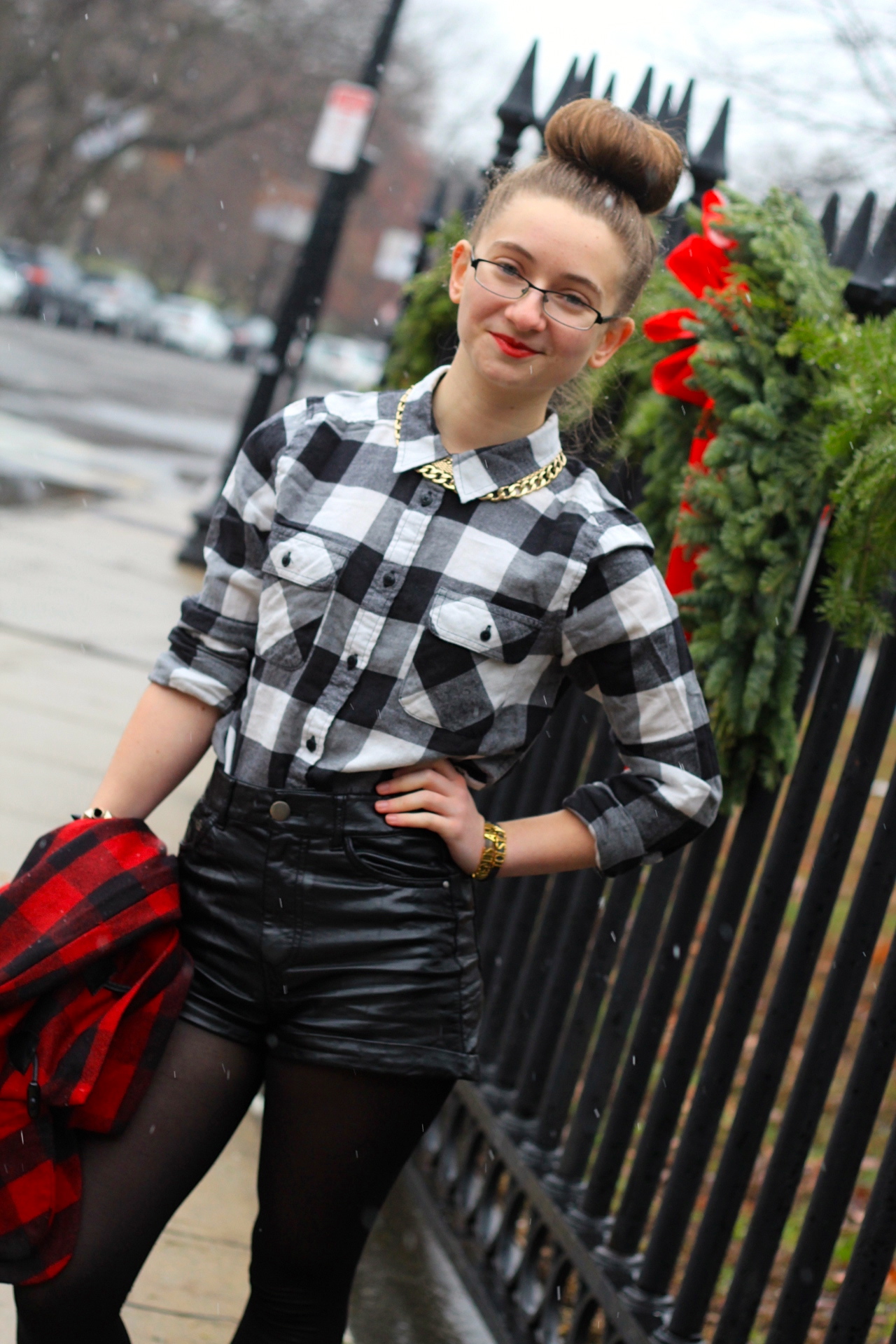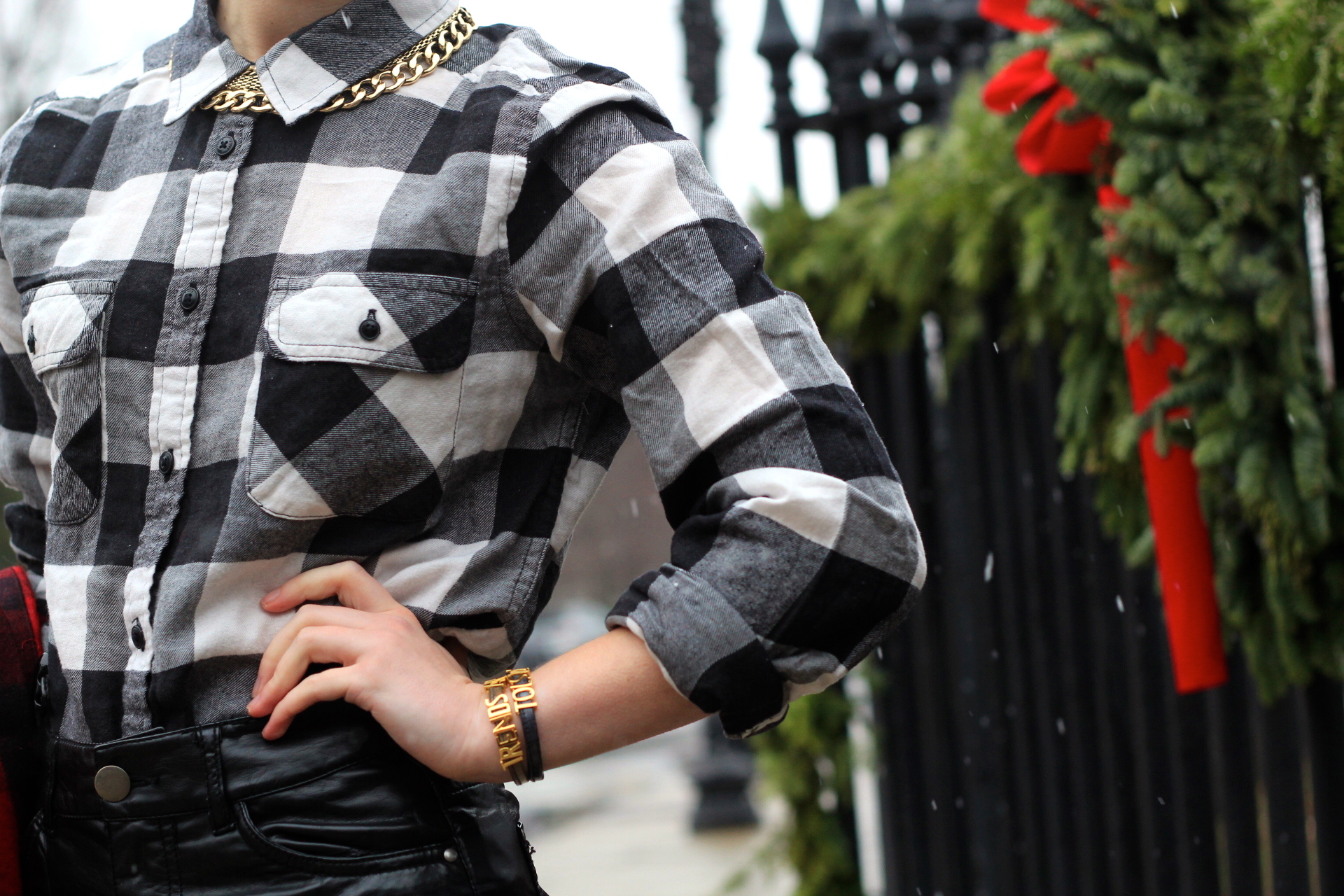 Coat: Modcloth, Shirt: American Eagle, Shorts: H&M, Tights: TJ Maxx, Shoes: Tahari, Necklace: H&M
Photos by Jamie Kaplan.