You guys know I love a quirky print, and this stained glass dress is one of my favorites. I call it my "art history" dress because so much of my art history study has centered around religious artworks. The last time I wore this dress was at Notre Dame. Yesterday I took it for a spin at the Museum of Fine Arts. It's not quite the Louvre but it gets the job done.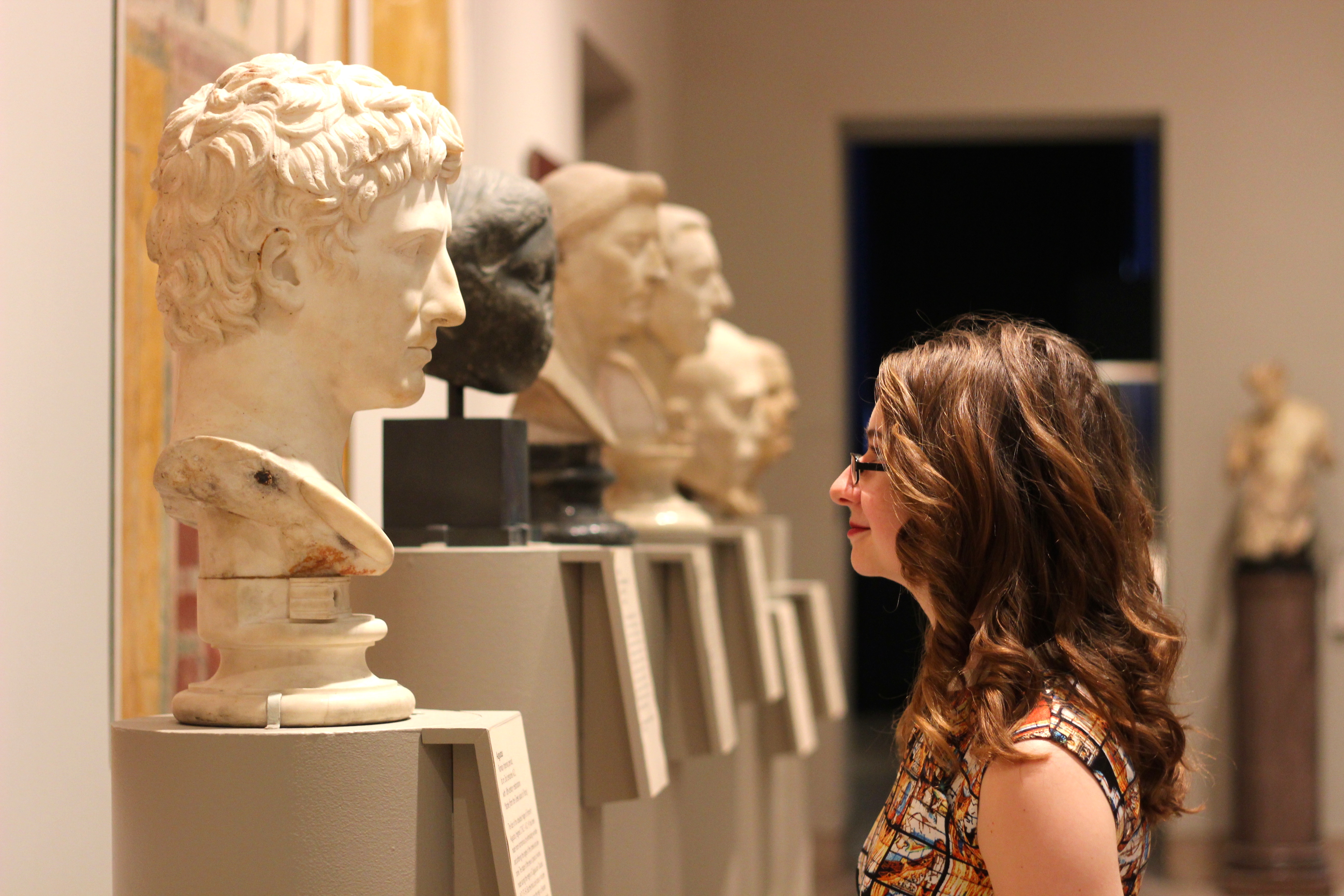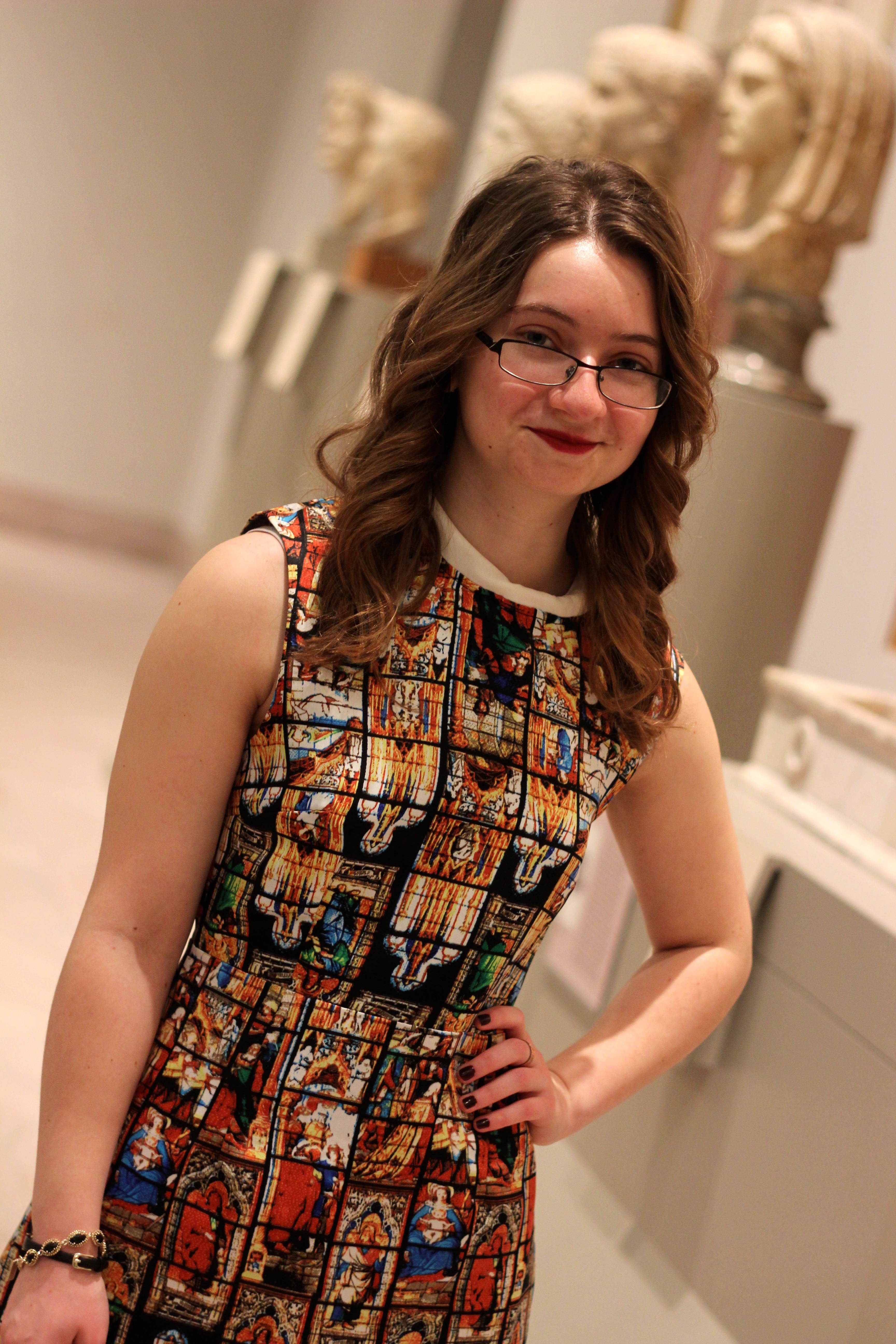 This Roman sculpture gallery is one of my favorites. I once saw a program for a group of blind seniors who came into the gallery and (wearing gloves) were allowed to feel all the sculptures to appreciate the art even without their sight. I thought that was pretty amazing. It also made me realize how fortunate I am to be able to experience artwork with all of my senses, many people aren't so lucky.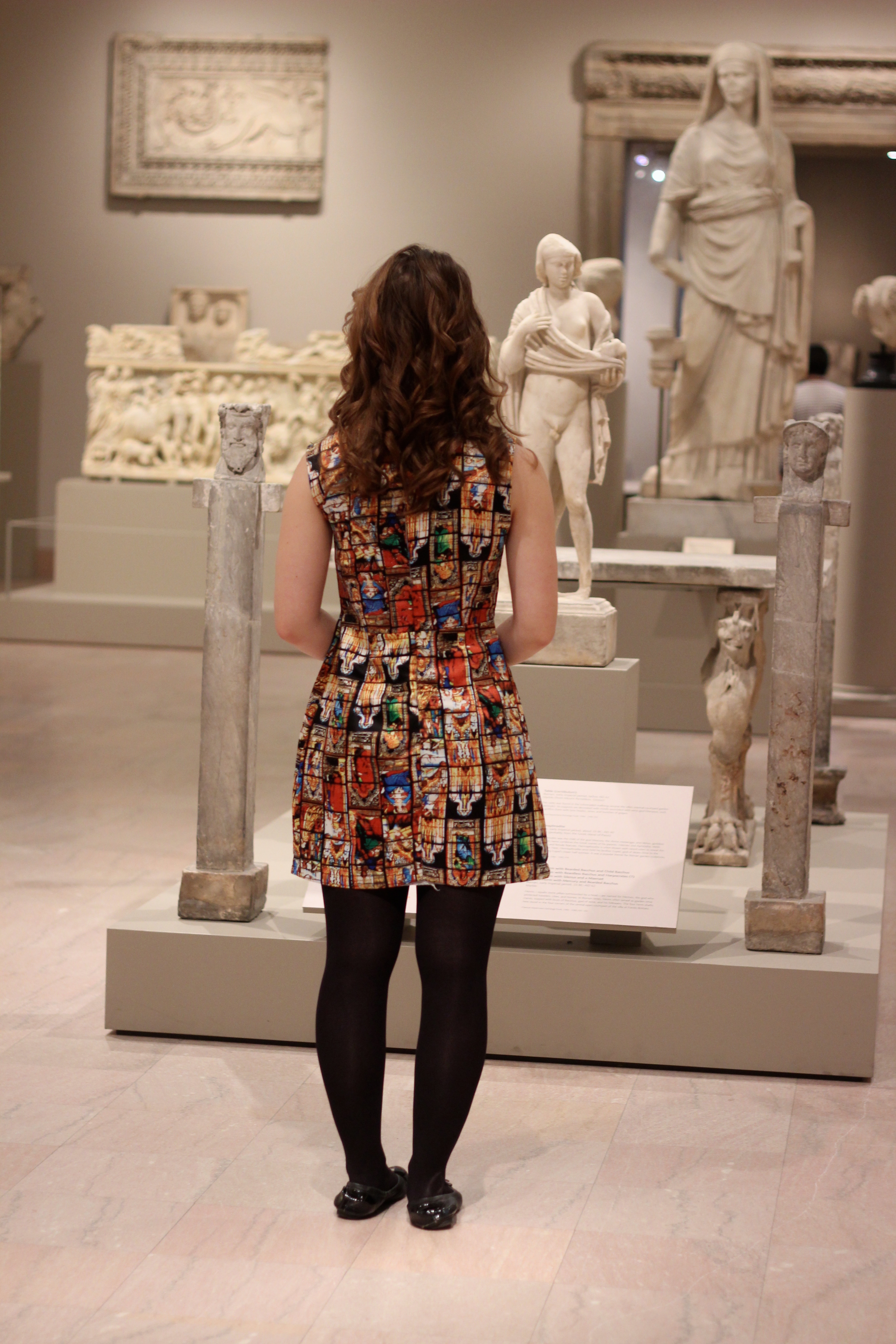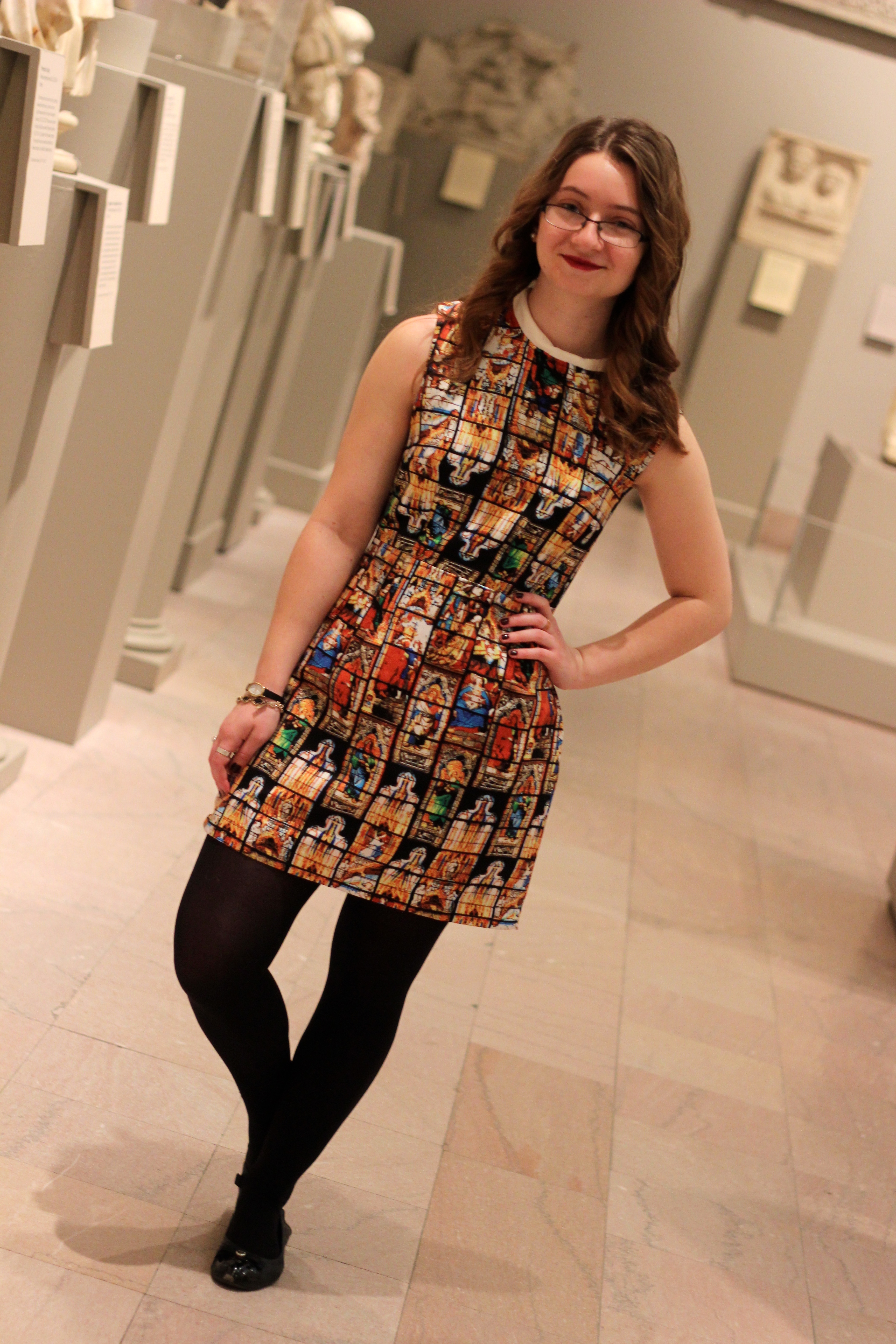 Dress: OASAP, Tights: TJ Maxx, Flats: Tahari, Rings: Vintage and handmade, Bracelet: c/o Kendra Scott.
Photos by Jenni Heller.