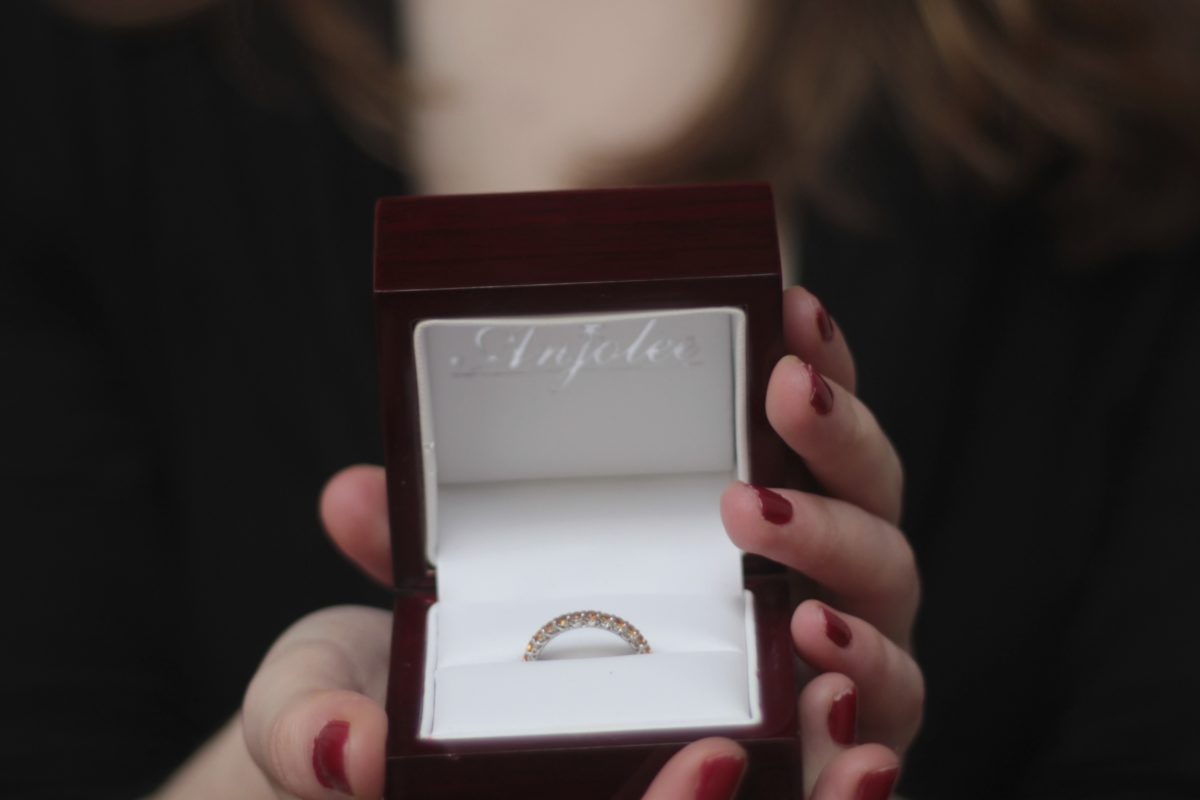 Recently I've been all about the right hand ring. As opposed to a left hand engagement ring, the right hand ring is something a woman buys for herself to celebrate her success. I like the idea of women buying important jewelry pieces for themselves rather than having to rely on their significant other. When Anjolee reached out to me to try one of their new engagement ring styles, I knew it was the perfect right hand ring opportunity.
I chose the shared prong Eternity Ring with citrine stones instead of diamonds. The ring is thinner than I expected (in a good way, it's more delicate than clunky) and it's very well made. For someone used to buying cheap rings from Forever21 it's a real treat to have something more sturdy.
Anjolee is an online jewelry store with a focus on customization. Although their widest selection is of engagement rings they also sell necklaces, bracelets and earrings. With the rings you can choose your style, carat weight, stone shape and setting type. With necklaces you can choose the metal type, carat weight and (most important) length. I don't know about you but the more I can customize my wardrobe the better. Especially with jewelry it's rare to find a budget-friendly retailer who will make a piece just the way you want it.
Anjolee is a great jewelry option for shoppers looking for an experience that goes beyond just a basic selection. The main drawback I found is that most of the stock is only available in diamonds. A selection of other stones would go a long way. Still, diamonds go with everything and with Anjolee you can create the perfect, customized piece for your style.
Photos by Jamie Ditaranto.
Please note: Anjolee provided me with the citrine Eternity Ring, but all opinions expressed are my own.