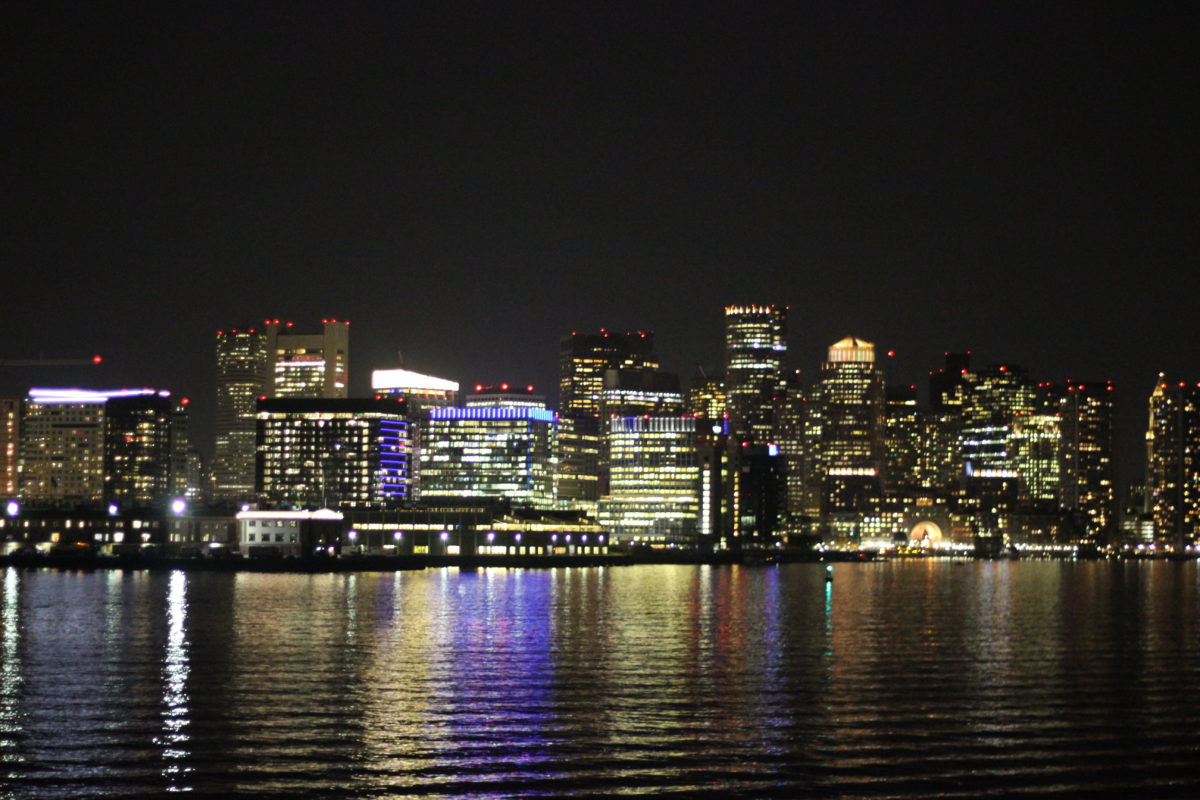 As fall fast approaches and the scarves and jackets come out of storage, I'm trying to hang on to my favorite parts of summer for a little while longer. Fortunately, Entertainment Cruises lets the luxury of a harbor cruise last all year long. I recently gave their Spirit of Boston dinner cruise a spin, and it was a blast. They have outdoor games and spacious decks that allow you to enjoy the water, and indoor dining rooms and lounges for when it gets brisk.
I've been on a few harbor cruises in the past and scale matters. Too big a boat and it doesn't feel like you're on the water, too small and it's lacking the amenities that make for a special experience. The Spirit of Boston is small enough to feel like an intimate party, but large enough to have a full buffet dining service, multiple bars, and quiet corners to retreat to. 
The food was excellent and there were options aplenty for the vegetarian and pescetarian crowds. In the indoor dining area a dance floor and DJ were set up post-dinner for those looking for a club atmosphere. My guest and I headed to the upper deck for a relaxing drink against the Boston skyline. The upper deck also offers cornhole and a giant jenga setup.
What I like about this cruise is the customizable nature of the experience. If you want to go for a romantic date you can find quiet spots for just-the-two-of-us moments. If you want to go for a party you can break it down amidst crowds of people. The boat also takes reservations for large parties and events.
Please note: I was given a complimentary cruise on the Spirit of Boston, however, all opinions expressed are my own.