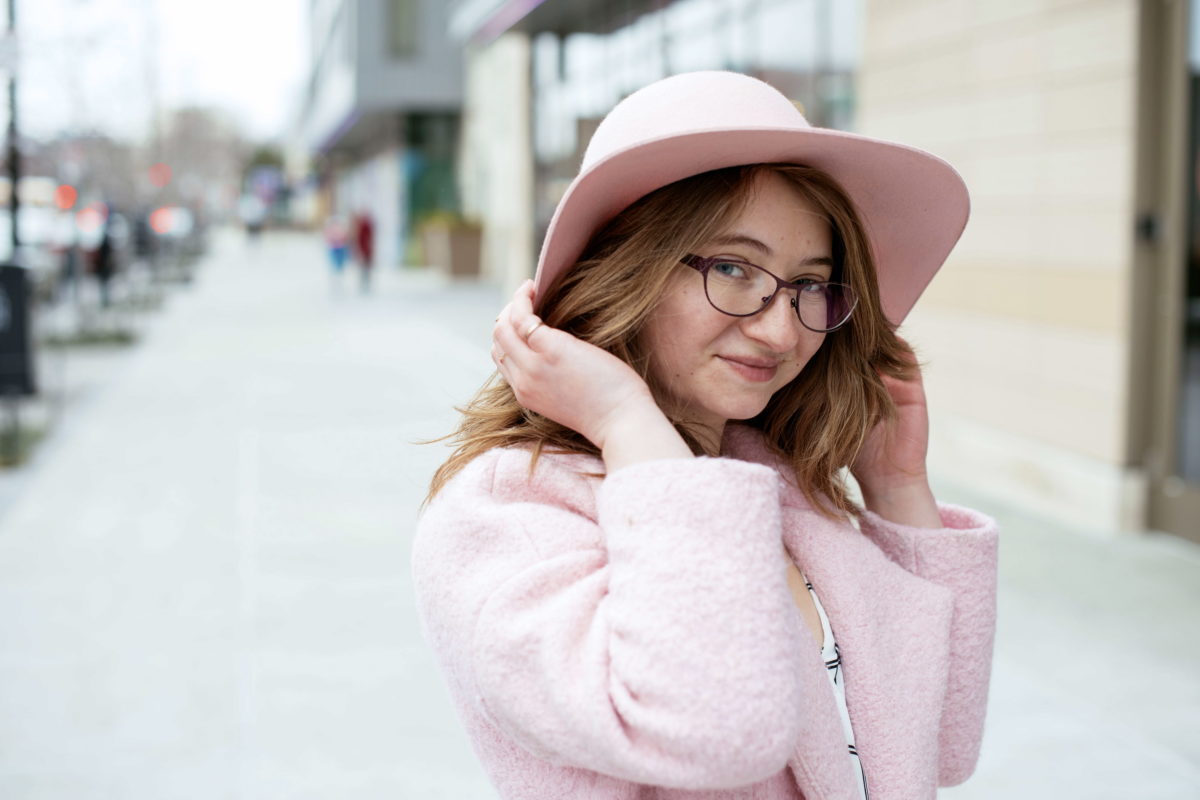 Wearing this matching bubblegum coat and hat reminds me of the "Think Pink!" scene in Funny Face. Aside from being aesthetically stunning, it's a poignant portrait of the fashion industry where the editors dictate trends to the masses but never wear them themselves. I paired mine with a graphic black-and-white top, leather leggings, and a goody-two-shoes pair of nude heels. 
In my usual tradition, this is a mix of hard and soft. The girlish pink is hardened by the leather pants and bold print. It says, "I may be pretty and little, but I'm not to be trifled with." 
Coat: OASAP, Hat: H&M, Leggings: Primark, Shoes: Forever21, Shirt: Primark
Photos by Stephanie Krist.