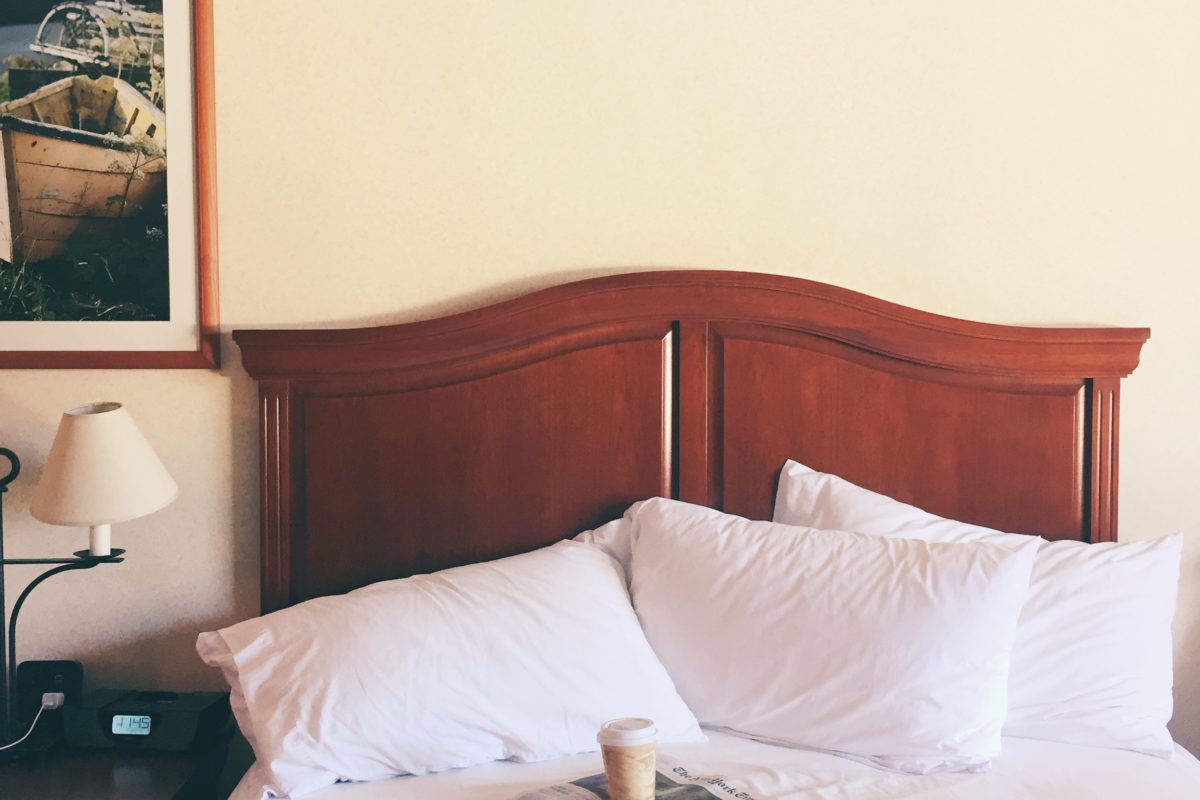 Last weekend I spent three inspiring days traveling the seacoast of New Hampshire and Southern Maine, investigating the art scene. I spoke with seasoned creators, tasted some jaw-dropping cuisine, and relaxed in a beautiful resort. Over the next week I'll be breaking down my trip with tips on where to stay, what to eat, and where to see art.
The first part of every trip is the hotel. Since I was traveling off season and couldn't hit the beach, I wanted a place that offered enough amenities to keep me relaxed and occupied on those cold March nights. Meadowmere Resort sits in an ideal location at the center of town (literal minutes from some of the area's best restaurants) and has more activities than I knew what to do with.
The rooms at Meadowmere are spacious and comfortable. For a little extra you can get an in-room jacuzzi, a family suite with adjoining rooms, or a honeymoon suite with private fireplace and sitting area. My room was quiet, despite being street facing, and the beds were very comfortable (a must on my resort list).
But the true hallmarks of Meadowmere can be found outside the rooms. They boast an indoor and outdoor pool, a Roman Spa, an outdoor jacuzzi, a game room, a cozy pub, and on-site spa treatments. It's an ideal setup for a large group with varied interests, or for an off-season visit when many of the outdoor attractions are closed.
The Roman Spa was a personal favorite. Though not as steamy as a tradition hot tub, it offered a relaxing soak in a more adult environment.
The folks at Meadowmere were kind enough to set me up with a few meals from their Romance Getaway Package. Included with the price of your stay are breakfast, complimentary wine and cheese at the resort's pub, and dinner at your choice of restaurant off a list of the four best in the area. The package ranges from $249-$449 depending on your length of stay, and it's a great price for all that's included.
Aside from the incredible food and service (stay tuned for restaurant reviews) the convenience of having your meal paid for makes it that much easier to enjoy the evening. Meadowmere makes all the reservations and arrangements for you, all you have to do is show up.
Often times I find that large resorts lose the personal touch of smaller hotels. Meadowmere manages to merge the service and attention to detail of boutique lodging, with the amenities and capacity of a bigger institution.
Please note: I was provided with a complimentary stay at Meadowmere, but all thoughts reflect my honest opinion.