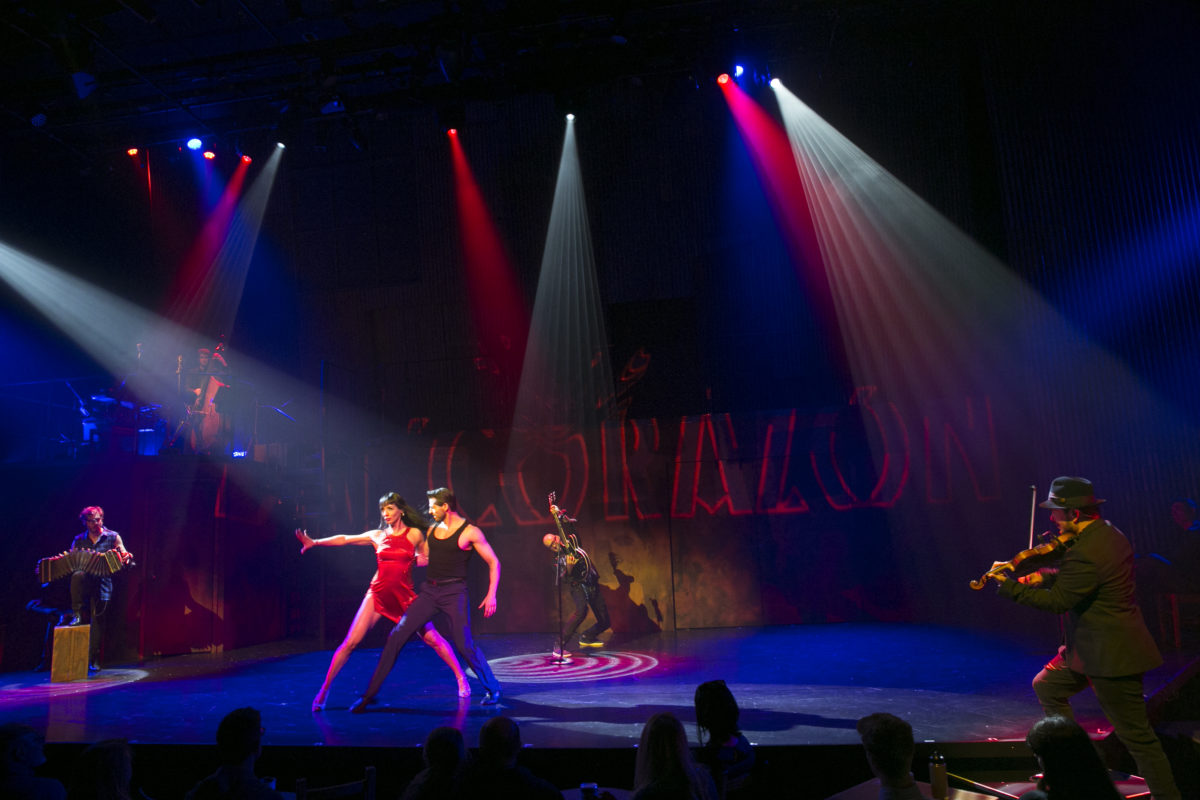 "Arrabal," playing at the American Repertory Theatre through June 18, brings the slow, steamy danger of Buenos Aires to Boston. A narrative performance told through tango, the show follows young Arrabal whose father was captured and killed during the dictatorship of General Jorge Rafael Videla. In a search to find herself and understand her past, Arrabal ends up experiencing the pleasure and pain of adulthood in a tango club.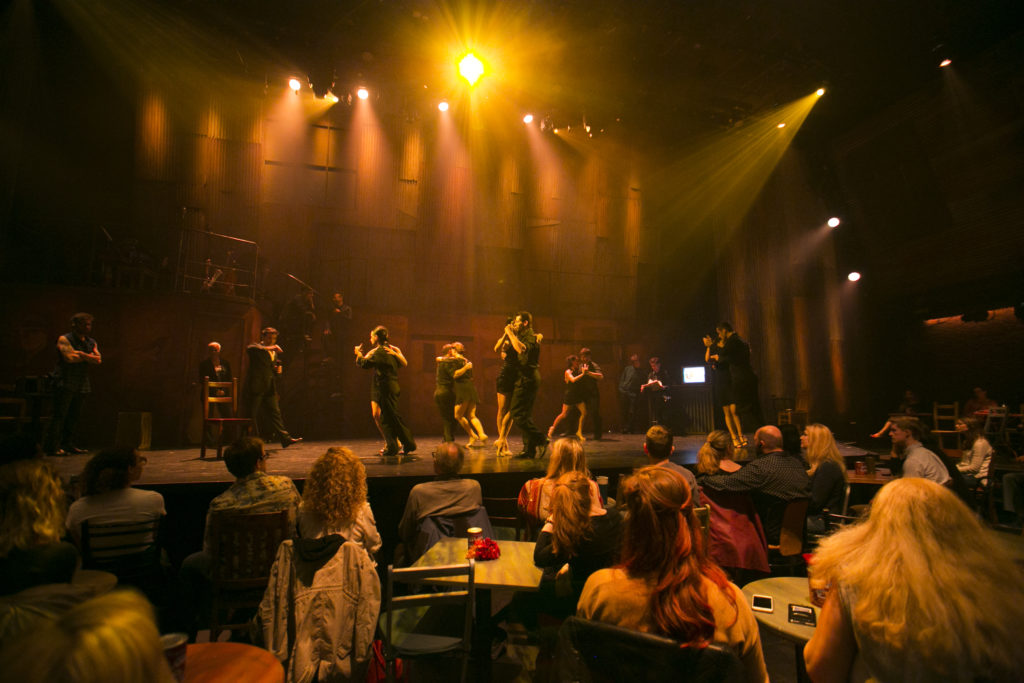 Director Sergio Trujillo was enraptured with this bit of Argentina's history and sought out famed Argentine musician and composer Gustavo Santaolalla to write the score. Music is an integral part of the tango experience, and so too it reigns in this performance. Santaolalla hand selected the band members, who play live on stage, from the musical hubs of Buenos Aires. Part of the score is traditional rhythms, those sultry, drawn out notes that lend themselves to close bodies and caught breaths. But weaved in are rock beats with a hip-hop tinge to them that create a contemporary, edgy sound.
The choreography, crafted by Trujillo and Julio Zurita, is rooted in classical tango but incorporates athleticism and modern steps that fit the turbulent time. Micaela Spina plays the perfect innocent but strong Arrabal, hardened by a life without a father but still naïve to the city's true character. Juan Cupini, portraying her love interest, encapsulates the macho bravado of a Latino Casanova, but bends gracefully to tenderness when Arrabal needs it most. Mario Rizzo as El Duende provided comic relief and expert technique that kept the show from plunging too far into dramatic despair.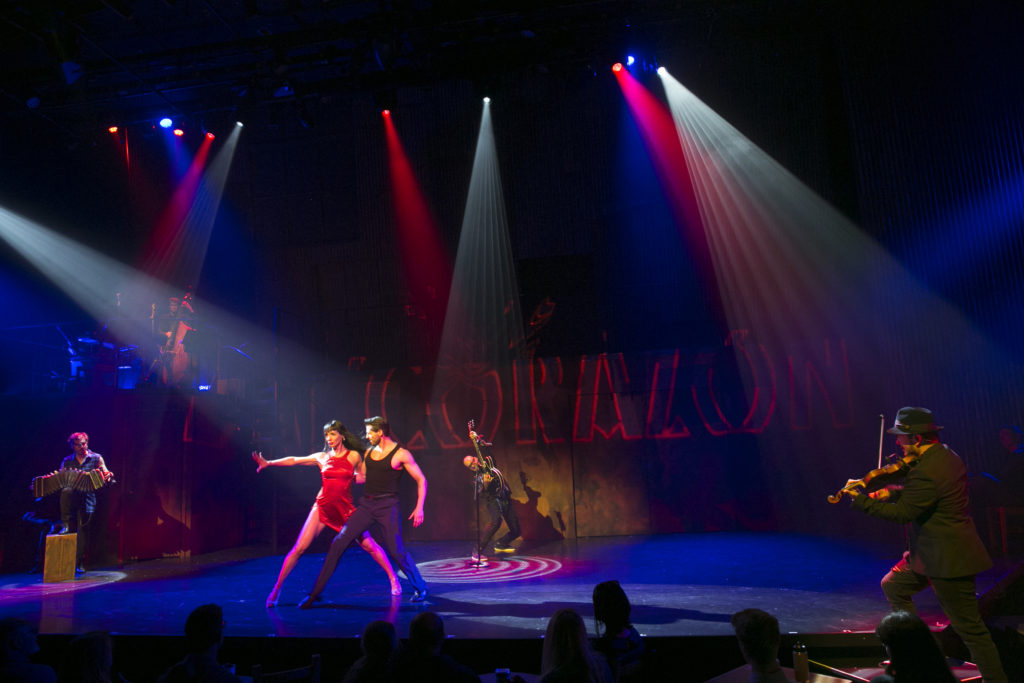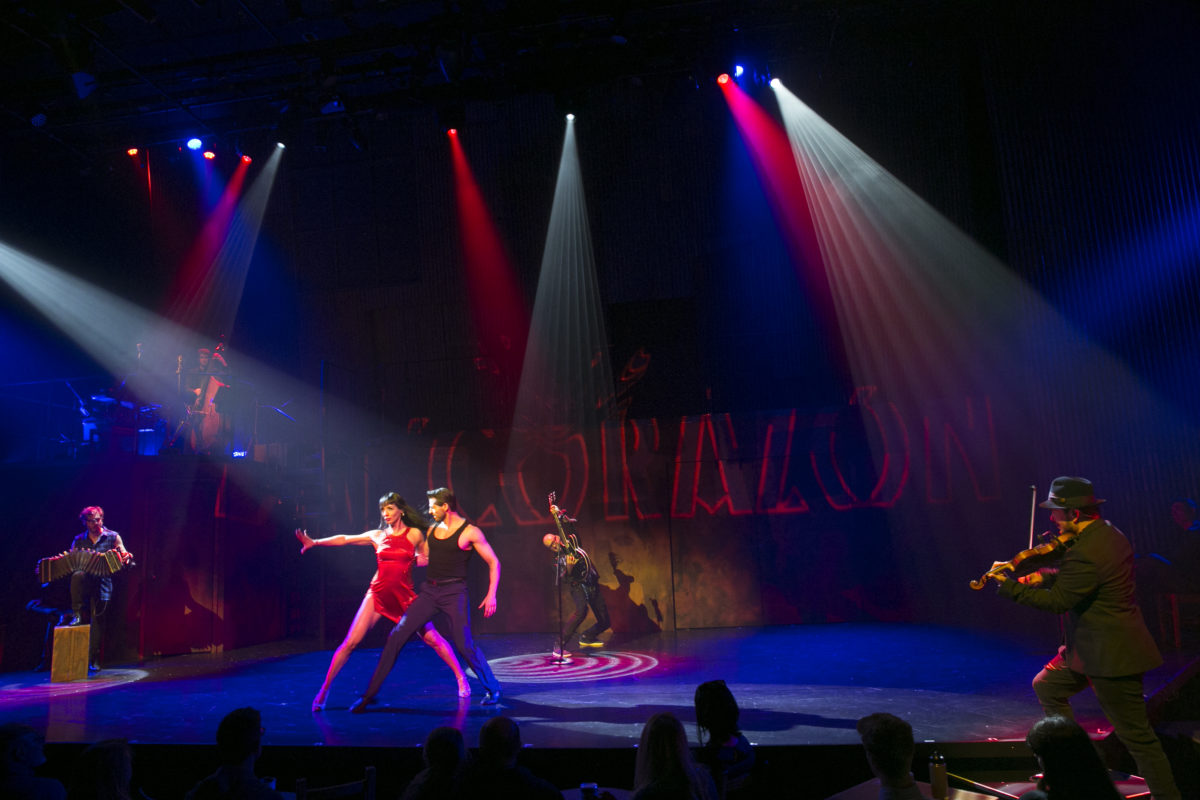 American Repertory never shows anything just for fun. True to their history of enigmatic, powerful shows, "Arrabal" deals with one of most trying times in Argentine history. Underneath the revealing dresses and the lightening-fast footwork, the message of the show is one of a fierce country that refuses to be put down.
There are mournful moments, as Arrabal's grandmother wanders the streets with her son's picture around her neck (a common practice at the time) searching for her dead loved one. There are romantic moments, when Arrabal dances with Juan and first learns the love of a man. But ultimately, this story is about revolution, and the ability of a community to bounce back from the darkest of times. Tango, and Argentina, is sensual, violent and strong. The Buenos Aires that we visit in "Arrabal" never settles, even if it means losing people along the way.
Images courtesy of American Repertory Theatre.