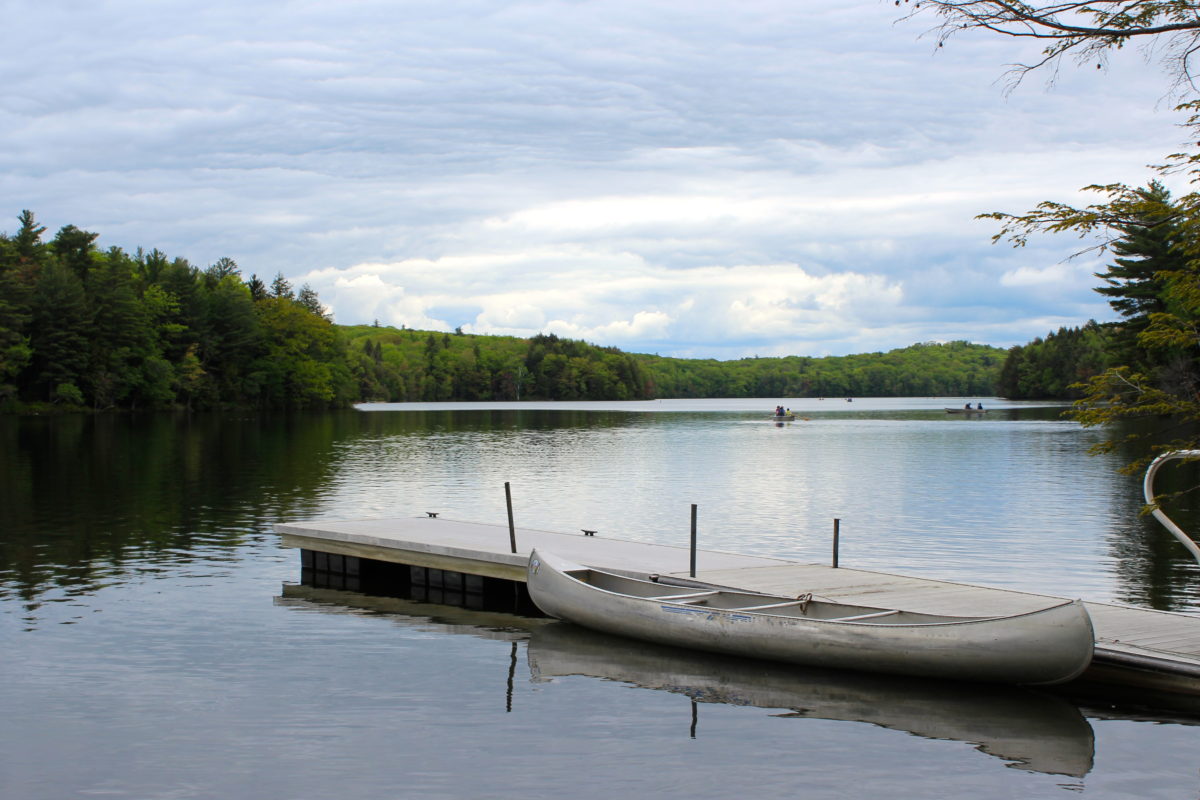 My best friend Rebecca Gatto moved back to upstate New York after we met during college in Boston. At the time I couldn't imagine why she left, who doesn't love high cost of living, mouse infested housing, and a defunct public transit system? (No offense Boston, I love you). Now I love that I get to visit her in Troy, New York, a beautiful slice of the upstate lifestyle. Similar to Roanoke, though half the size, Troy has that metro-mountain feel with a hip downtown and easy access to natural wonders.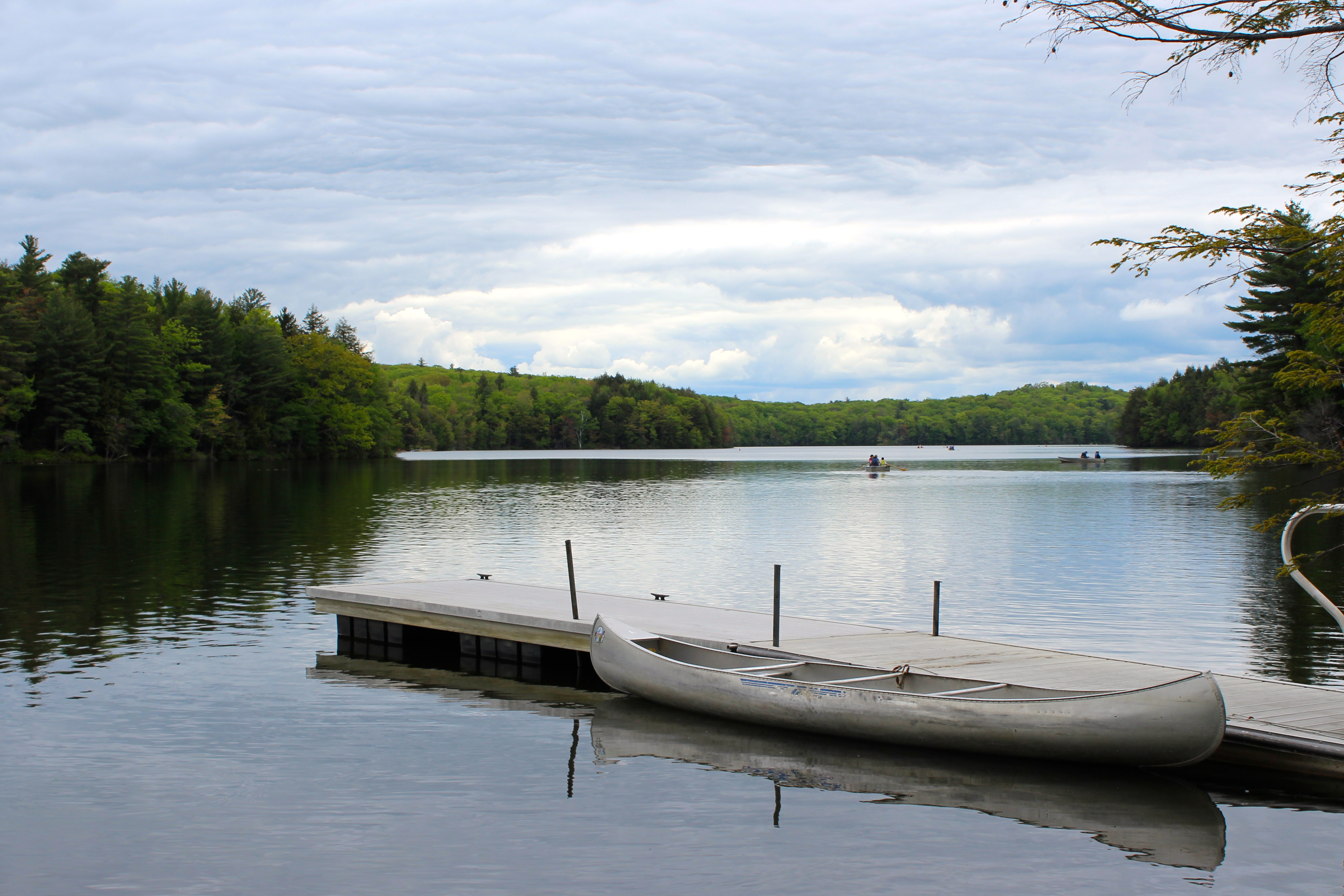 Where to Stay
When I visit the area I stay with Rebecca so my first-hand knowledge of the local hotels is limited. That said, Rebecca lives in a beautiful old house and rents out her guest room on Airbnb, so you can stay with her too! Downtown Troy is very walkable but you will need a car to go beyond the main drag. There are a number of chain hotels in the area but I was more drawn to the bed-and-breakfast scene. The Gardner Farm Inn was established by Asa Gardner in the late 1700s. Today it strikes the perfect balance between rustic history and contemporary chic. Rooms range in price from $125-195 and feature claw foot tubs, wifi, and an organic breakfast in the morning. This inn has all the whimsy of a traditional bed-and-breakfast without the dark wood, floral print, and cats. Each room has an awesome theme, like the Josephine Baker Suite honoring the first black woman to star in a major motion picture.
What to Do
Upstate New York is known for its natural beauty and Troy is no exception. Just 12 miles east of the city you'll find Grafton Lake State Park, a sprawling landscape with a beach, light hiking trails, boating, and biking all in one. It's a great place for a family or large group with diverse interests. On our last trip Rebecca introduced me to the Barberville Falls (pictured below). Located in Poestenkill, just a half hour drive from Troy, this hidden gem is a perfect background for a photoshoot or just an easy way to connect to nature.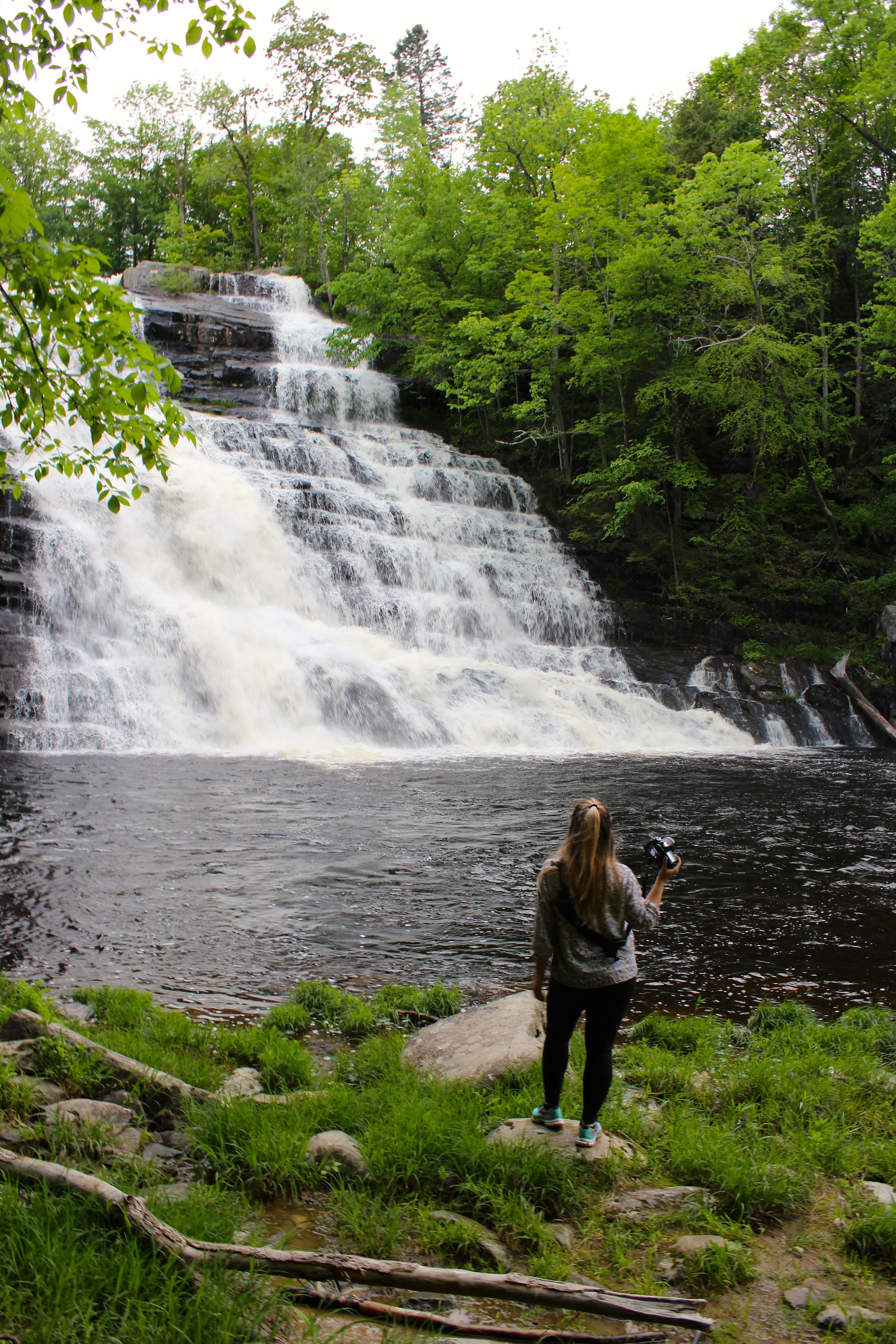 Getting to the falls is a little tricky. There are a few parking spots across from the Brookside Cemetery on Plank Road. If you're standing in the parking space facing the cemetery you'll want to walk to your left until you reach Blue Factory Road on your left. Turn onto that road and a few yards ahead also on your left you'll see an unassuming path into the woods, this is the route to the falls. Getting there does require climbing down a very steep incline. It's a short but sharp drop. Boots would be best. The falls are closed to the public from Memorial Day until Labor Day to avoid traffic and noise in the residential neighborhood. But come fall, it's absolutely worth the trip.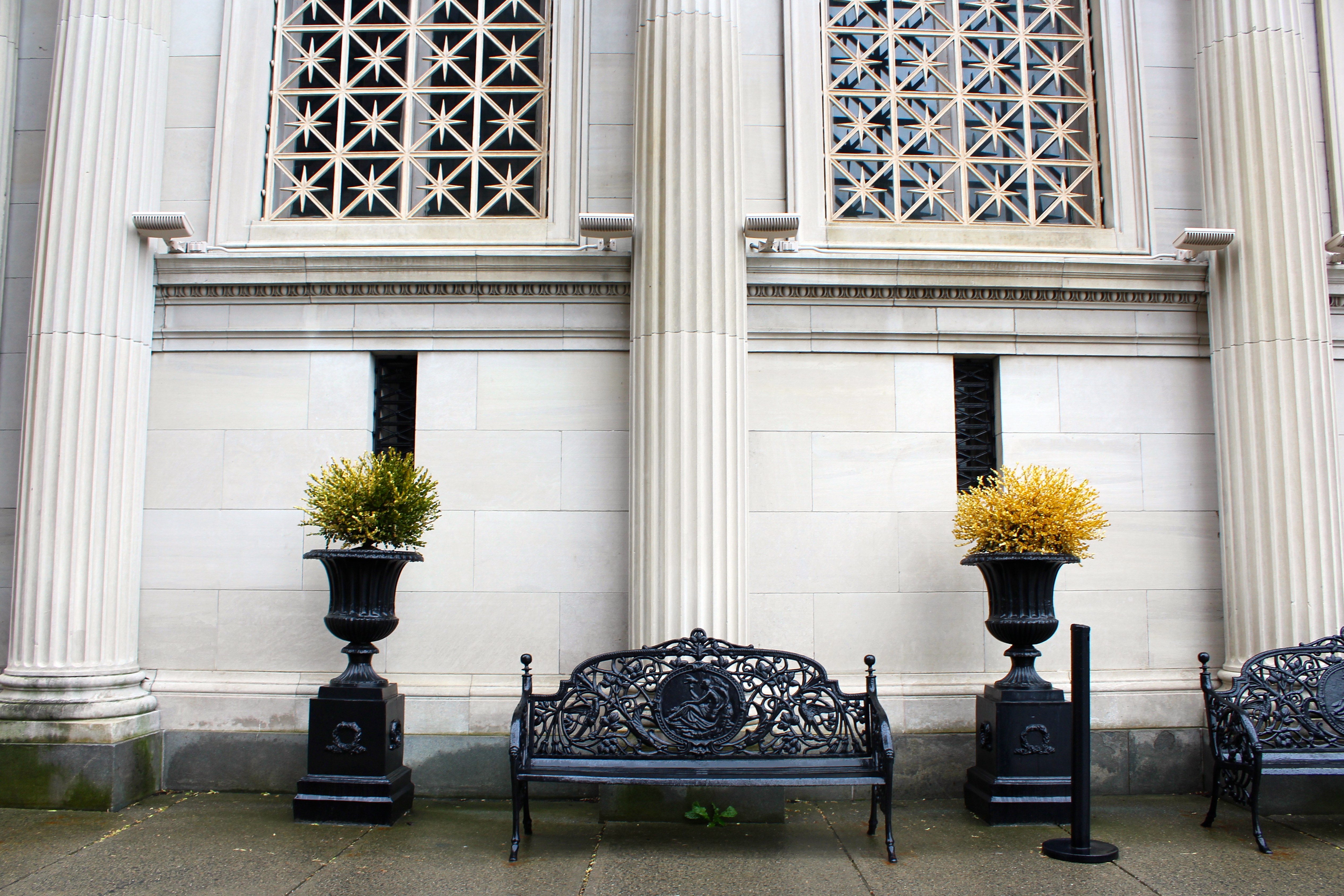 If you're not about the nature stuff, downtown Troy boasts a rich history and a stroll through the turn-of-the-century architecture transports you back to the industrial era. Like many other New York towns, Troy hit its industrial boom in the late 19th century and after World War II fell as manufacturing deflated. A few rough-and-tumble decades later the city is being revitalized, as you can see on the main drag where shops boast craft beers and fresh French pastries. Troy is in that wonderful in between period where it still maintains its authenticity and hasn't succumbed to the high prices of gentrification, but it offers more amenities and safety than in previous years.
Where to Eat
Peck's Arcade on Broadway features an ultra-contemporary, rotating menu with an emphasis on small plates. I sampled the chili aioli octopus (because you know I have a seafood problem) and the house bread with garlic confit. Both were delicious and offered unusual, experimental flavors. In addition to the small plates they offer a few pasta options for the main course. I'm on board with this pasta-only approach. We sampled a spicy crab tagliatelle and an off-menu clam and linguini dish.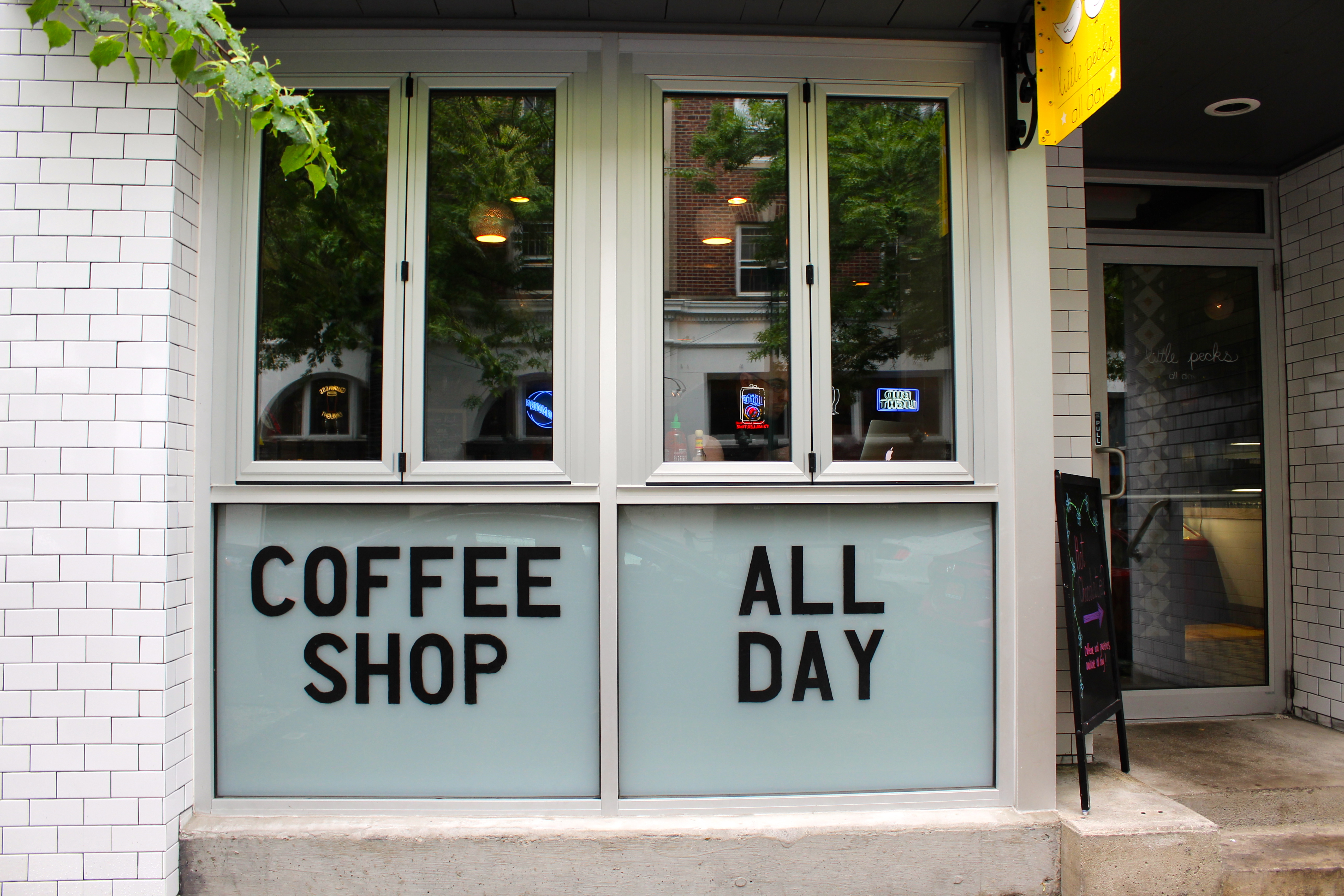 The only thing that's as good as the food at Peck's is the atmosphere. The front doors are opened up to the street in nice weather and the back chef's counter allows guests to watch the food preparation while they eat. The founders of Peck's also own a few other showstoppers in the area including Lucas Confectionary, a wine and charcuterie bar. If you're not available for dinner, Peck's also has an adjoining all-day café called Little Pecks with a more casual but no less innovative menu.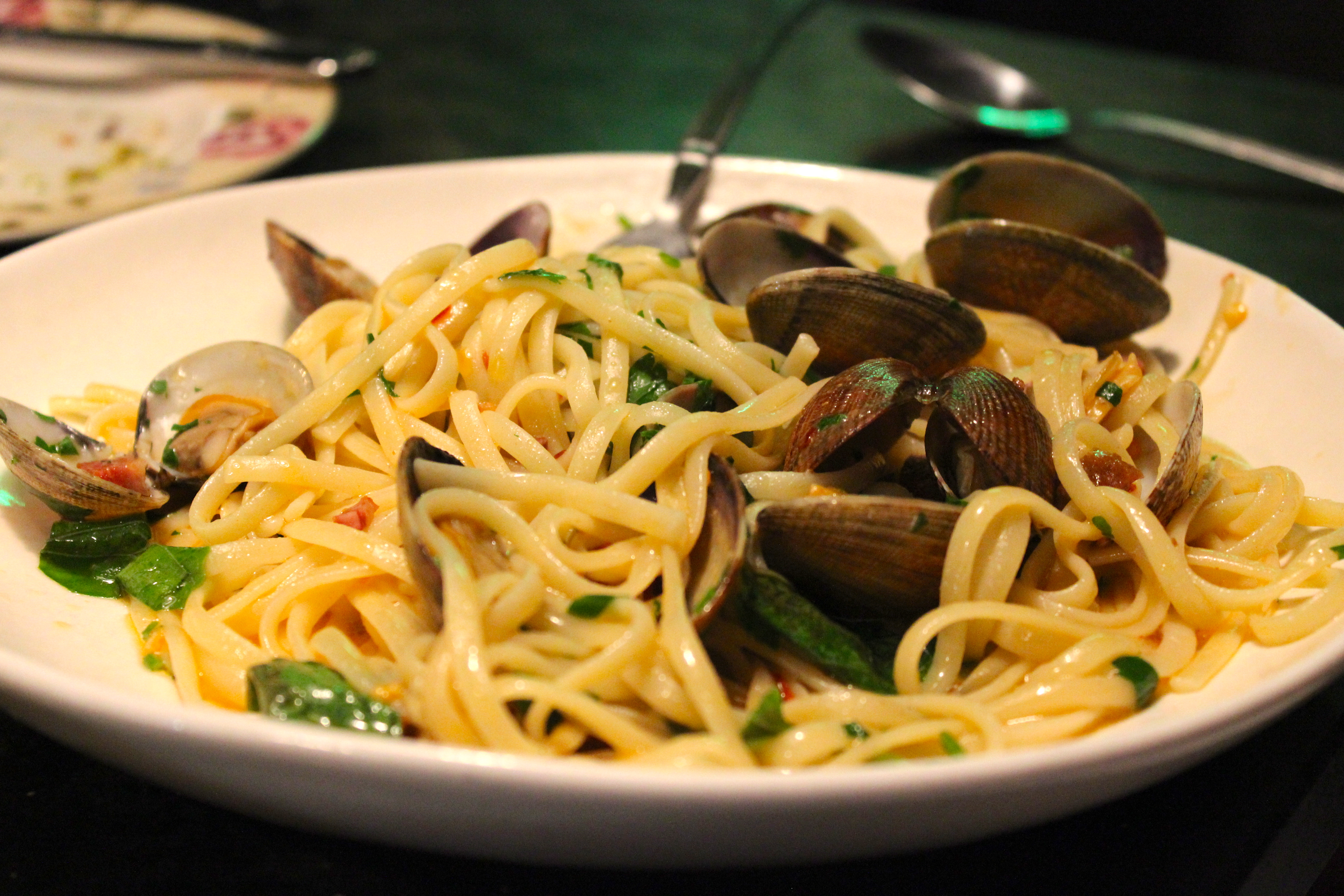 We also tried out Illium for lunch, an adorable spot serving breakfast and lunch at Parisian-style cafe tables. This is the perfect spot for a boozy brunch or long lunch. I had the Seafood Salad Martini, a martini glass full of crab, salmon, shrimp, and scallops in a light, lemony sauce. You know I'm a sucker for seafood and this mix, paired with an arugula and goat cheese salad and slice of bread, was the perfect balance between taste and substance.
 Troy has all the old-world magic of a forgotten industrial city without the commercialization that comes with gentrification. Whether you're stopping over on a tour of New York, visiting family, or scoping out the Capital Region, it's worth dropping by for a meal at Peck's and a scenic lakescape.