One of my biggest concerns when hiking the McAfee Knob in Roanoke was finding an outfit that merged style with practicality. I knew I was physically capable of doing the hike but I wanted to look cute during the climb as well. After all, it's a popular route, you never know who you're gonna meet! Good news: it can be done. I've styled two different outfits below, one for spring/summer hikes and one for fall to illustrate that fashion lives, even on the trail.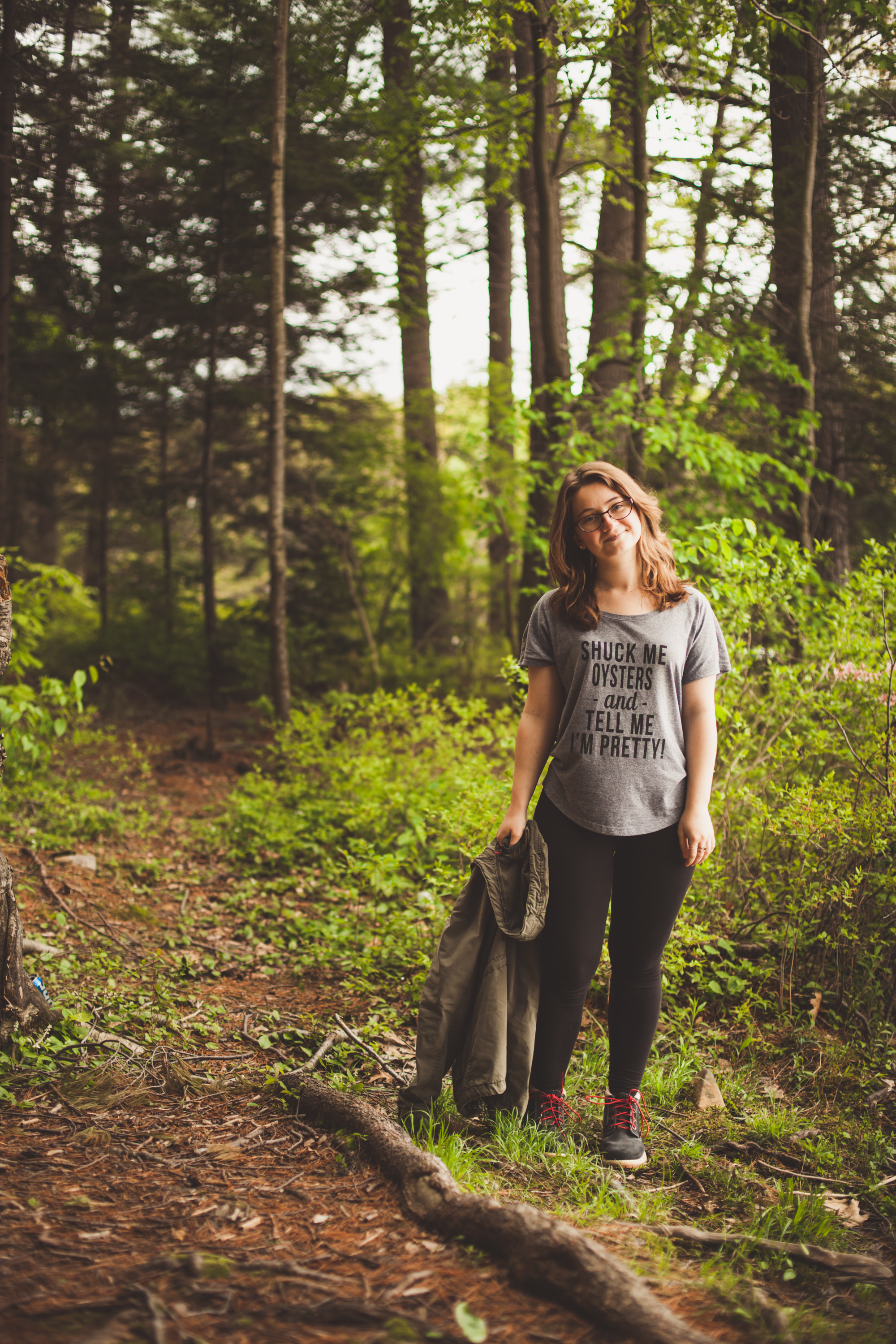 I stuck with long leggings even in the summer look (pictured above) for two reasons. 1. As a woman with hips, it's very difficult to find flattering shorts. 2. I prefer to have my legs covered in case of falls, scrapes, dirt, etc. I paired these basic black leggings with my favorite graphic tee. It's a loose knit to keep me cool during the hike but still has a sassy, street-style element.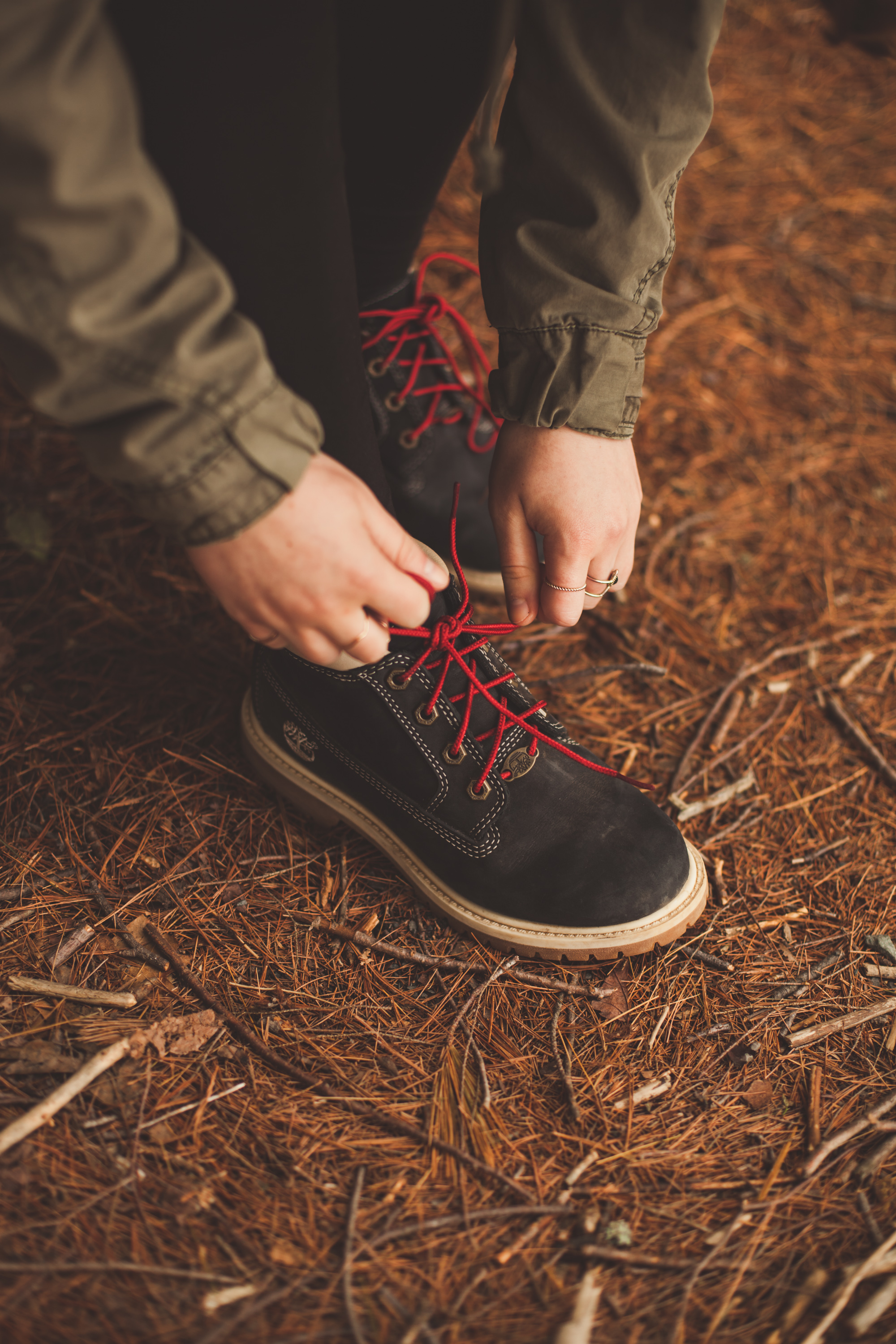 The boots were my top concern. Having seen far too many ugly brown hiking boots in my time I wanted something I could style off the trail too. These Timberland Chukka boots did the trick. These are the navy boots and I swapped in the red laces myself. The result is a whimsical, style-heavy and rain-proof boot that I could wear just as easily with a dress as with a t-shirt.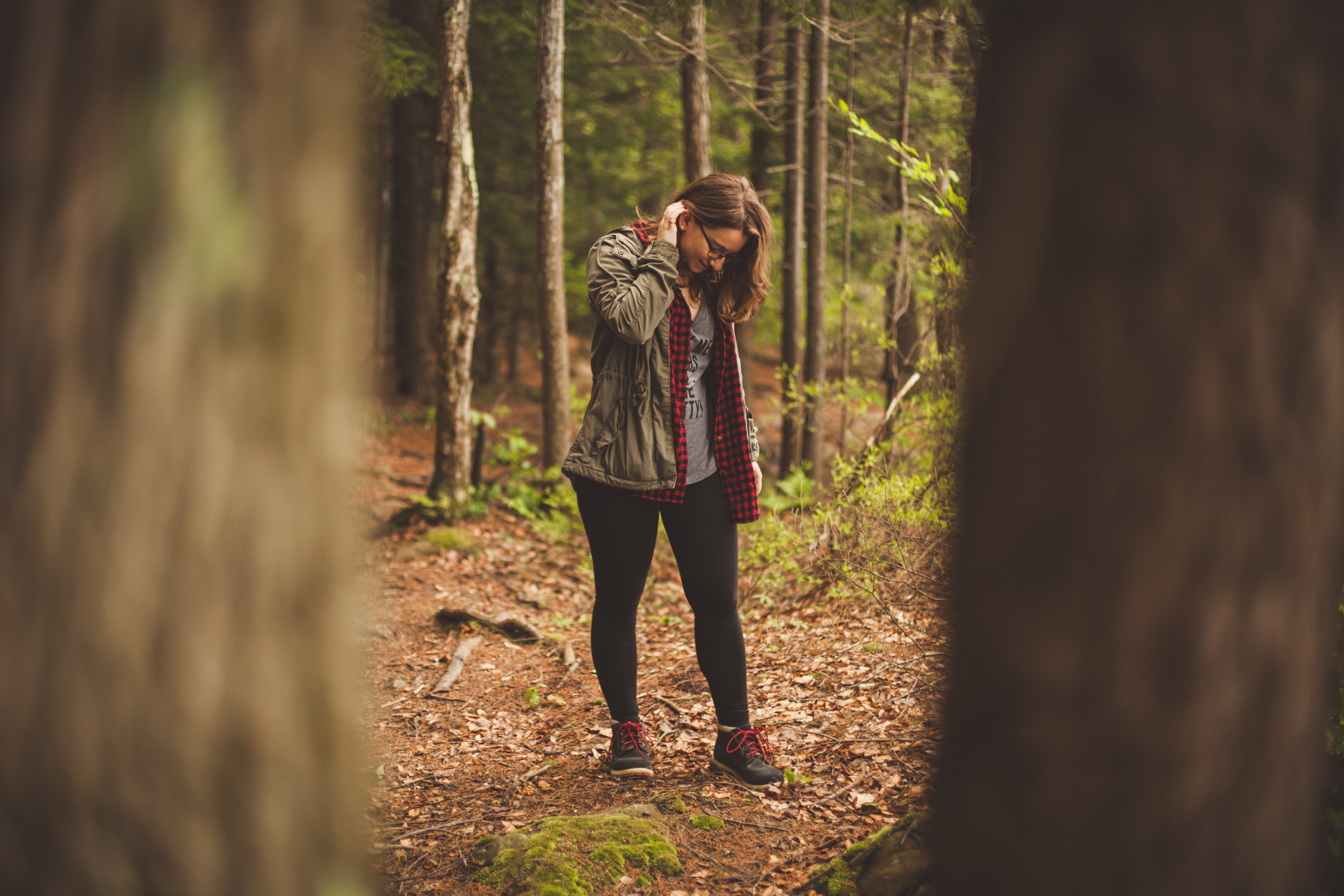 For the winter rendition I added my favorite red flannel (to match the boots) and a versatile utility jacket I picked up in Venice. The layers provide extra warmth and can be stripped off or added as necessary. They also bring visual interest to the outfit, elevating it above the typical fitness ensemble.
I wore this outfit with the white faux-leather backpack pictured here for my McAfee hike. Full disclosure: I don't own any backpacks that aren't leather so I didn't have the option of going sporty. But my cute little backpack did the job perfectly well, it stored my camera equipment, water, and snacks and the straps were thin enough not to generate sweat during the hike.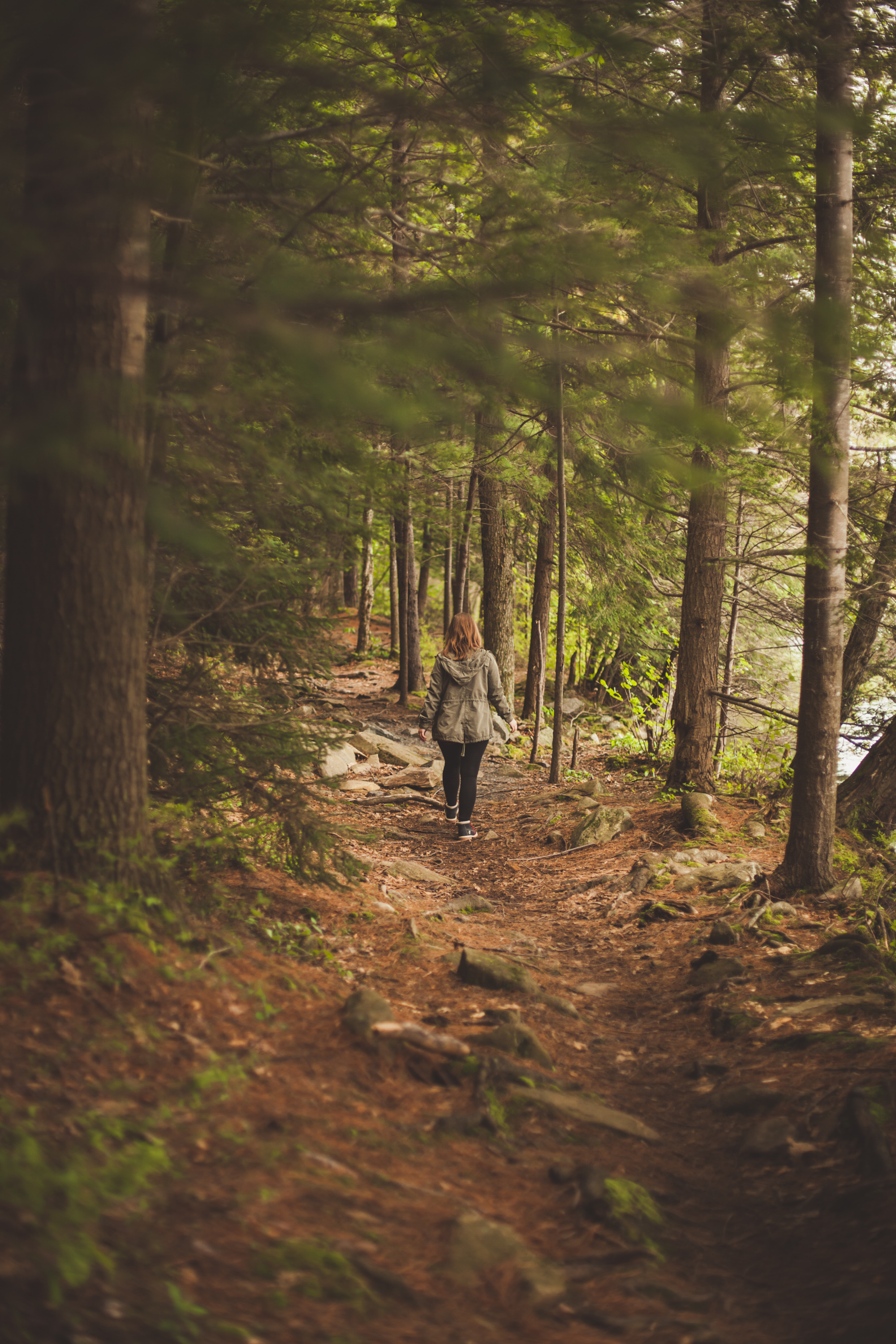 Boots: c/o Timberland, Jacket: purchased in Venice, Leggings: Primark, Shirt: purchased at OysterFest. Flannel: Forever21
Photos by Rebecca Gatto Photography.