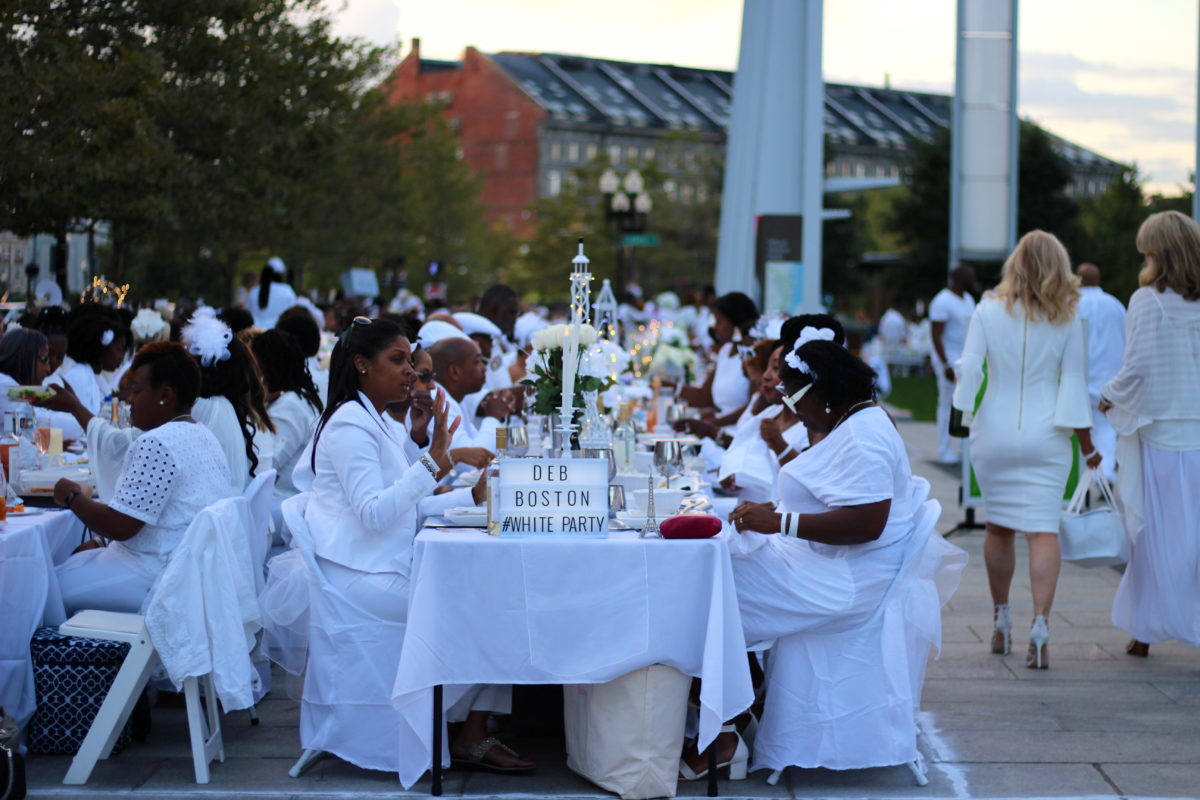 Every year I attend Diner en Blanc, the popup, white themed party held in secret locations around the city, and every year it gets better. This year it was hosted on the Rose Kennedy Greenway, near the Boston Harbor Hotel. It's amazing to see everyone assemble at a moment's notice and suddenly the park goes from quiet and bare to a wild, retro party.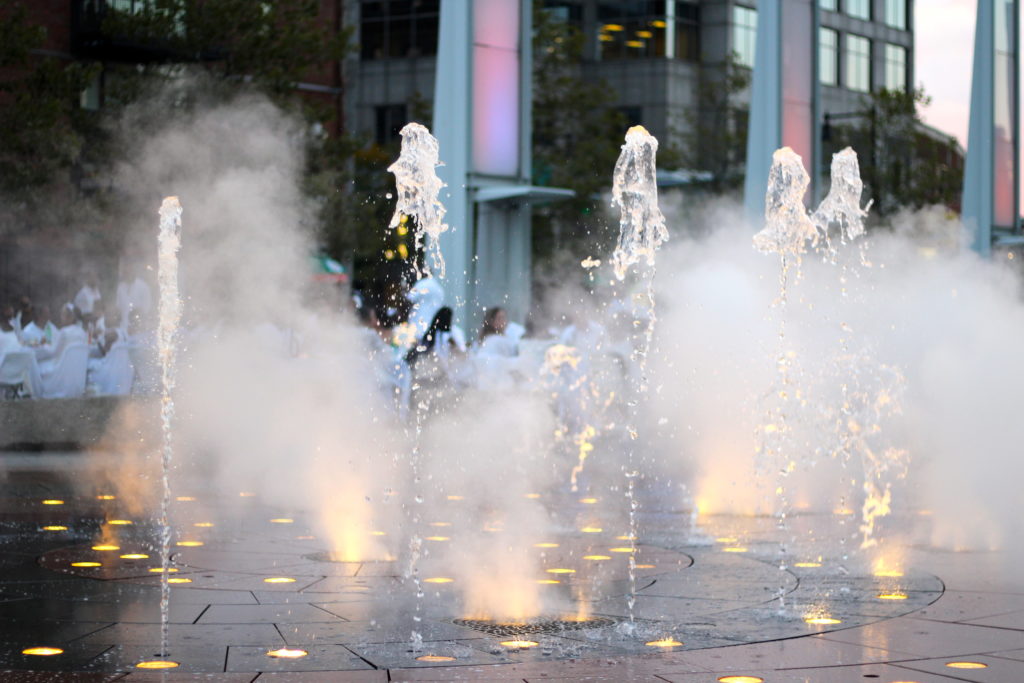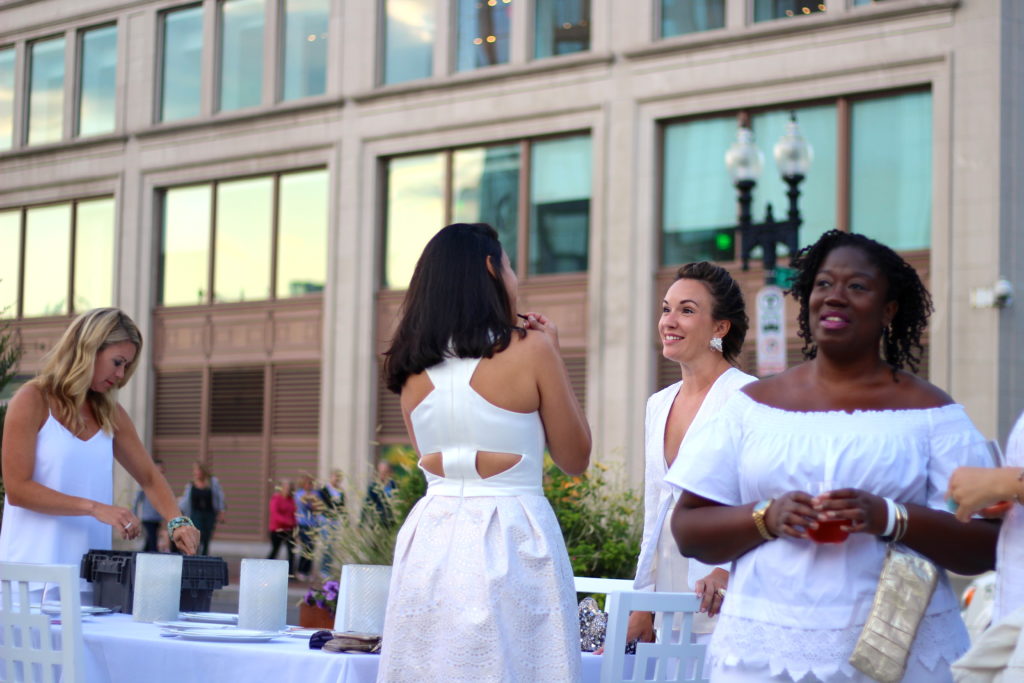 The Greenway was a perfect location for the event. It provided a natural oasis (complete with fountain) surrounded by the bustling city landscape. The best of both worlds.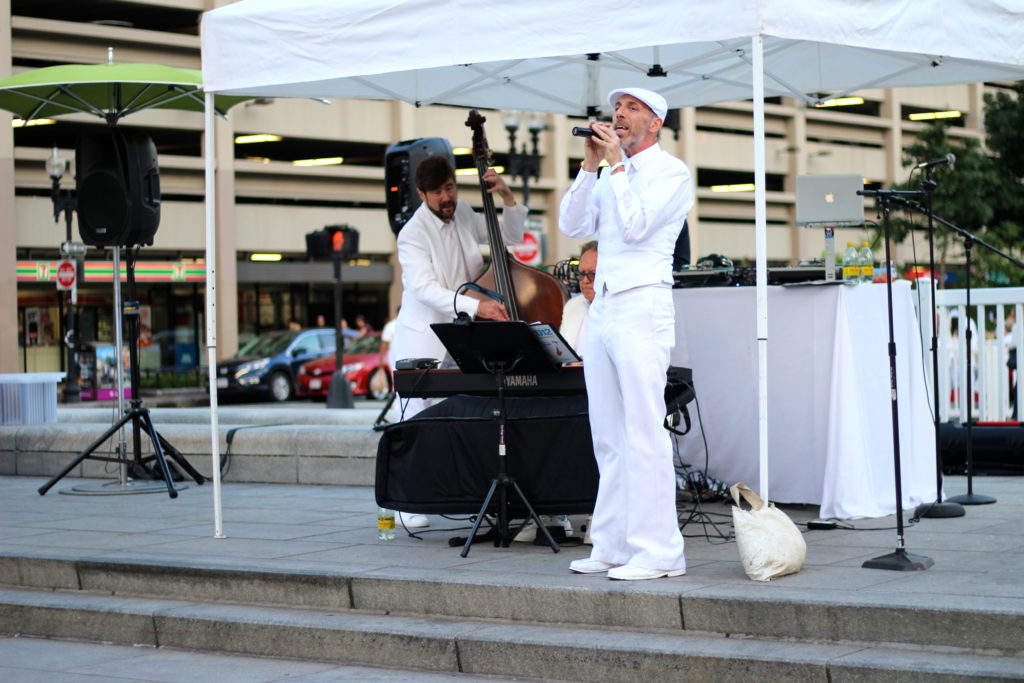 Diner en Blanc is the perfect way to cheers the summer away with a glass of champagne and your dancing shoes. Dinner is to the tune of classics like Ella Fitzgerald and The Temptations, performed live. When the sun goes down a DJ rolls out beats for breaking it down under the stars. 
Check out the website to sign up for updates and be on the invite list for next year!