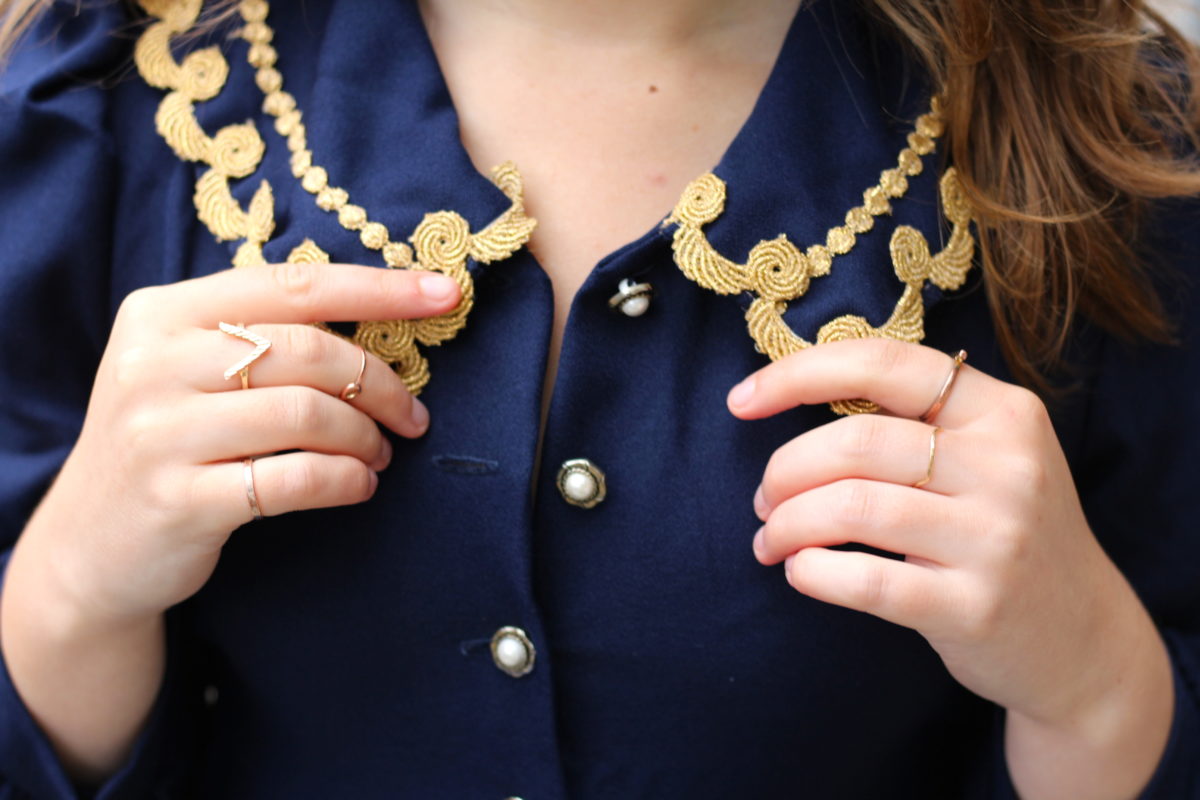 I found this dress at a Goodwill in New Hampshire. It was a child's costume from a community theatre production and it was floor length. Fortunately, being mini has its perks, and I took it home, chopped off the bottom and turned it into a fashion piece. And by me I mostly mean my mom.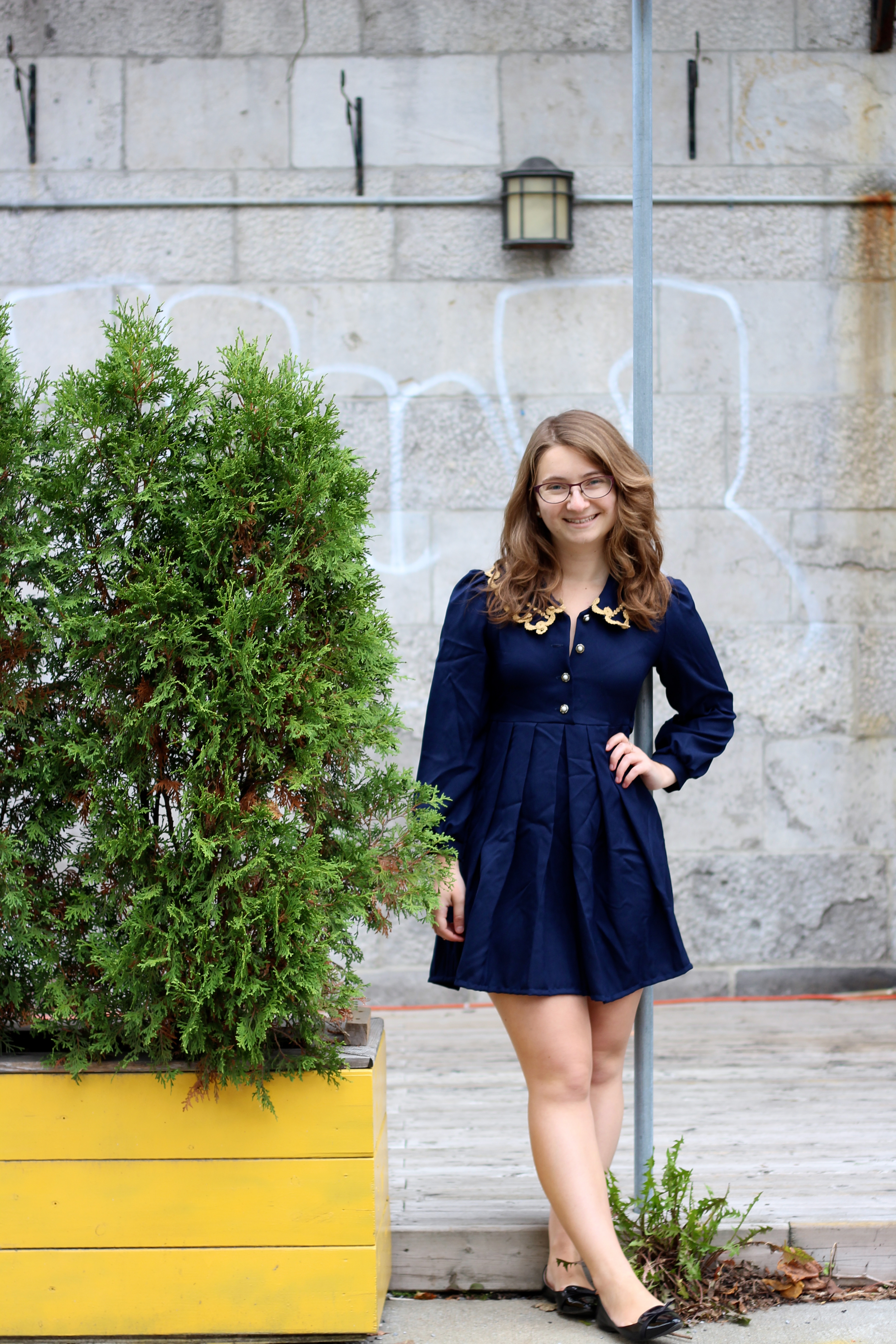 I'm currently in Montreal and this dress was a perfect nod to the past. The victorian era collar and rich navy and gold tones remind me of a romantic Gilded Age, but the mini length gives it a contemporary feel. It blended right in on the European-style streets.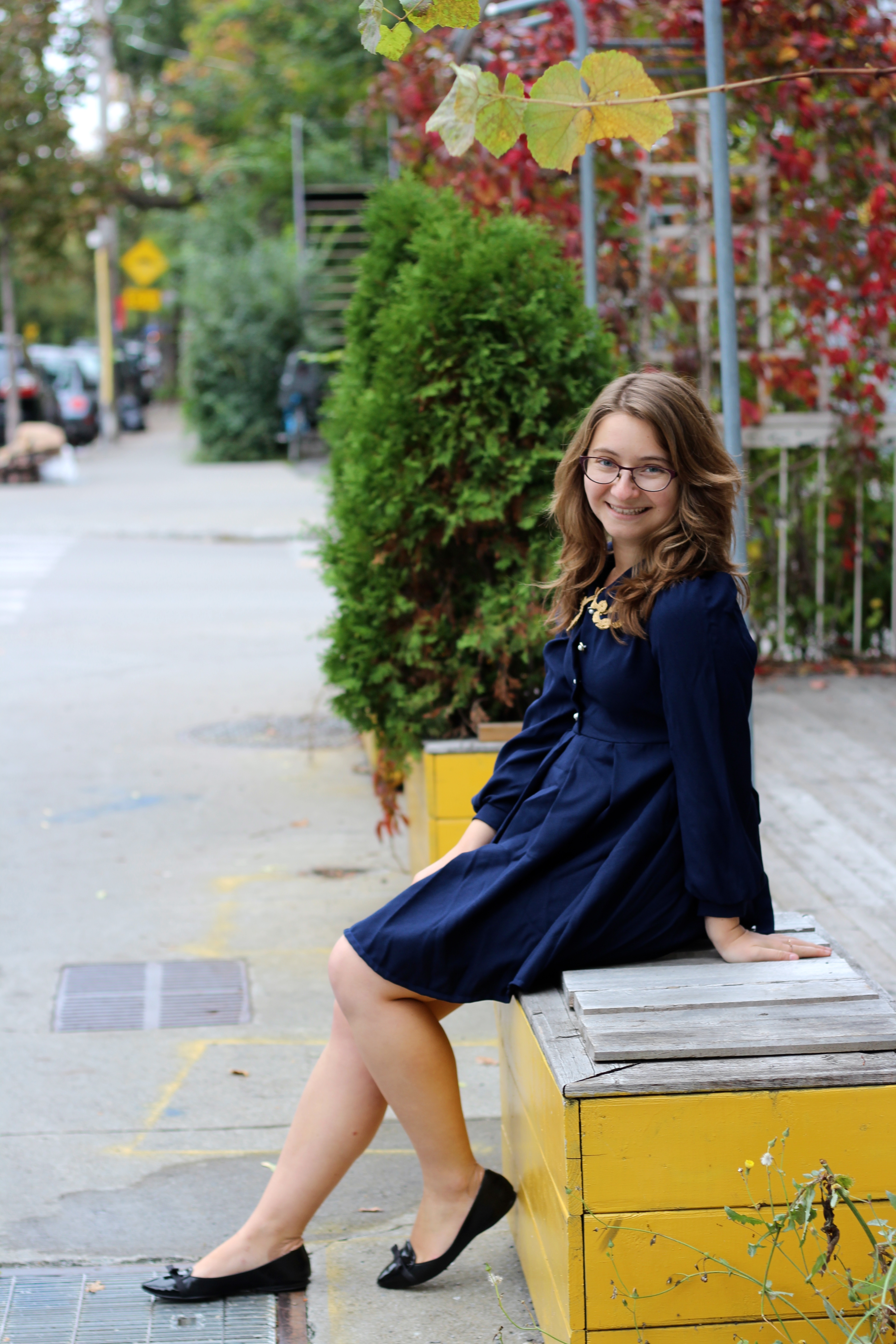 Dress: Thrifted and altered, Shoes: Nine West via Macy's, Rings: Primark
Photos by Nisreen Galloway.