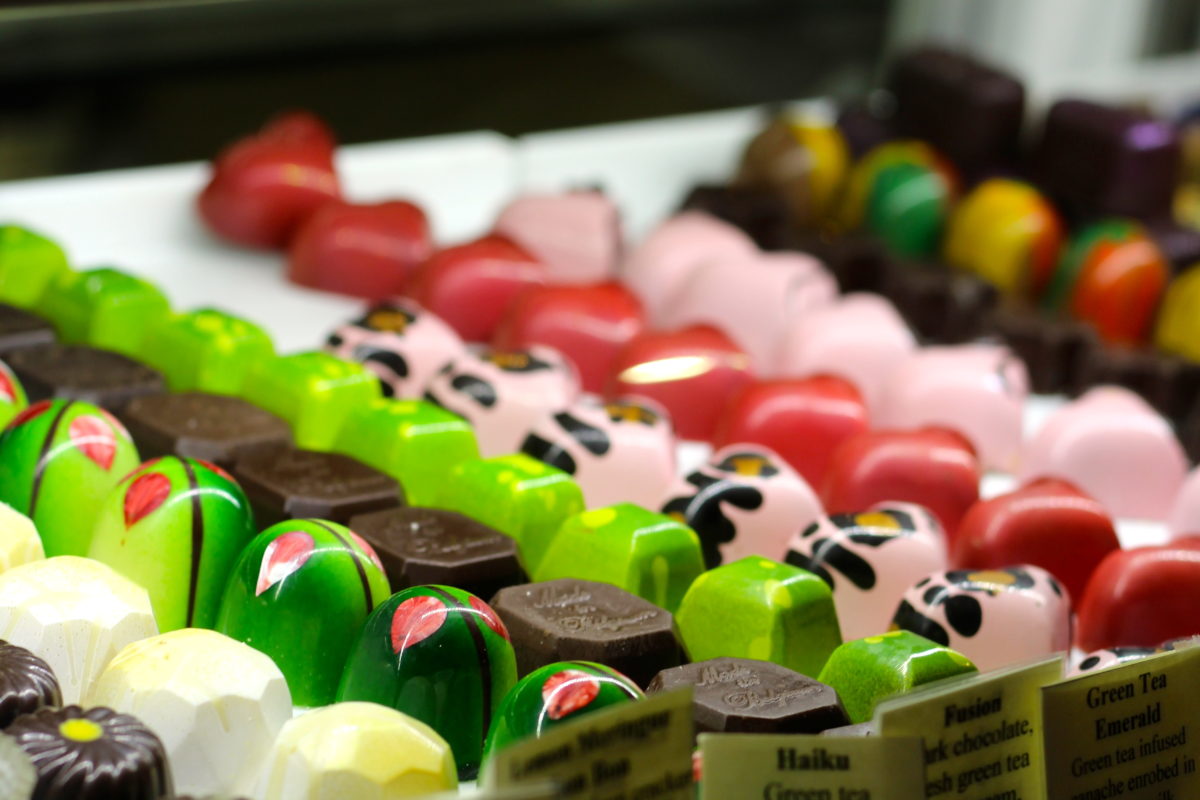 Every year my cousin Ava and I go on a self-guided chocolate tour of Boston's Back Bay. It's an easy way to hit all the major sites, and chocolate shops, that the historic neighborhood has to offer. It makes for a delicious few hours, and you can go home with goodies!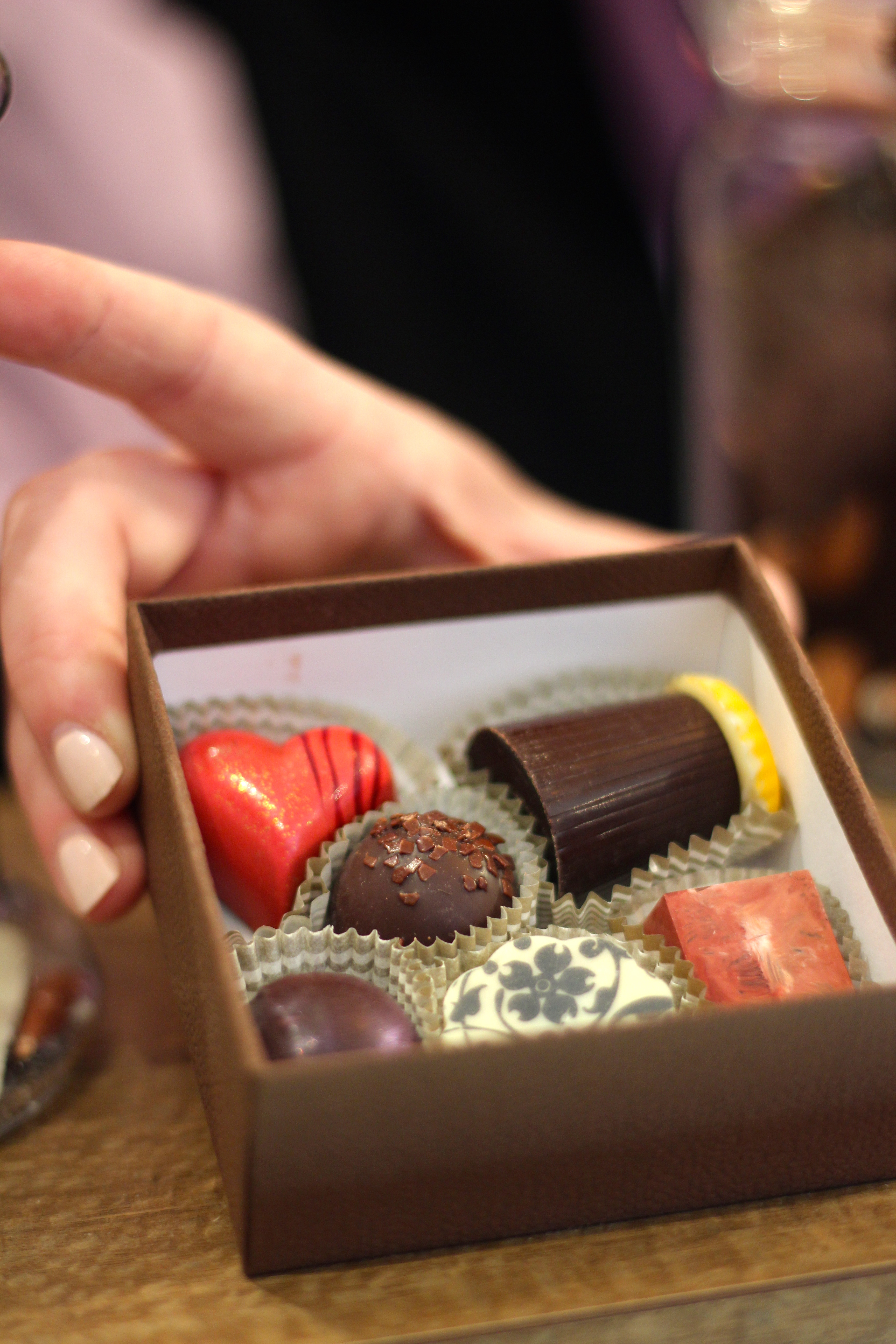 Stop One: Beacon Hill Chocolates
I know it's wrong to pick favorites, but you really can't lose in Beacon Hill Chocolates. Though they offer many pre-packaged confections, their crowning jewel is the case of over 120 truffles that you can order in singles or boxes. They offer rotating seasonal flavors as well as classics like strawberry and more avant-garde blends like creme brûlée and caramel sushi. The hardest part is choosing what to put in your box!
From the charming, brick-lined Beacon Hill neighborhood, walk through the Public Gardens, past the famous "Make Way for Ducklings" sculpture, and up Newbury Street until you hit Clarendon Street.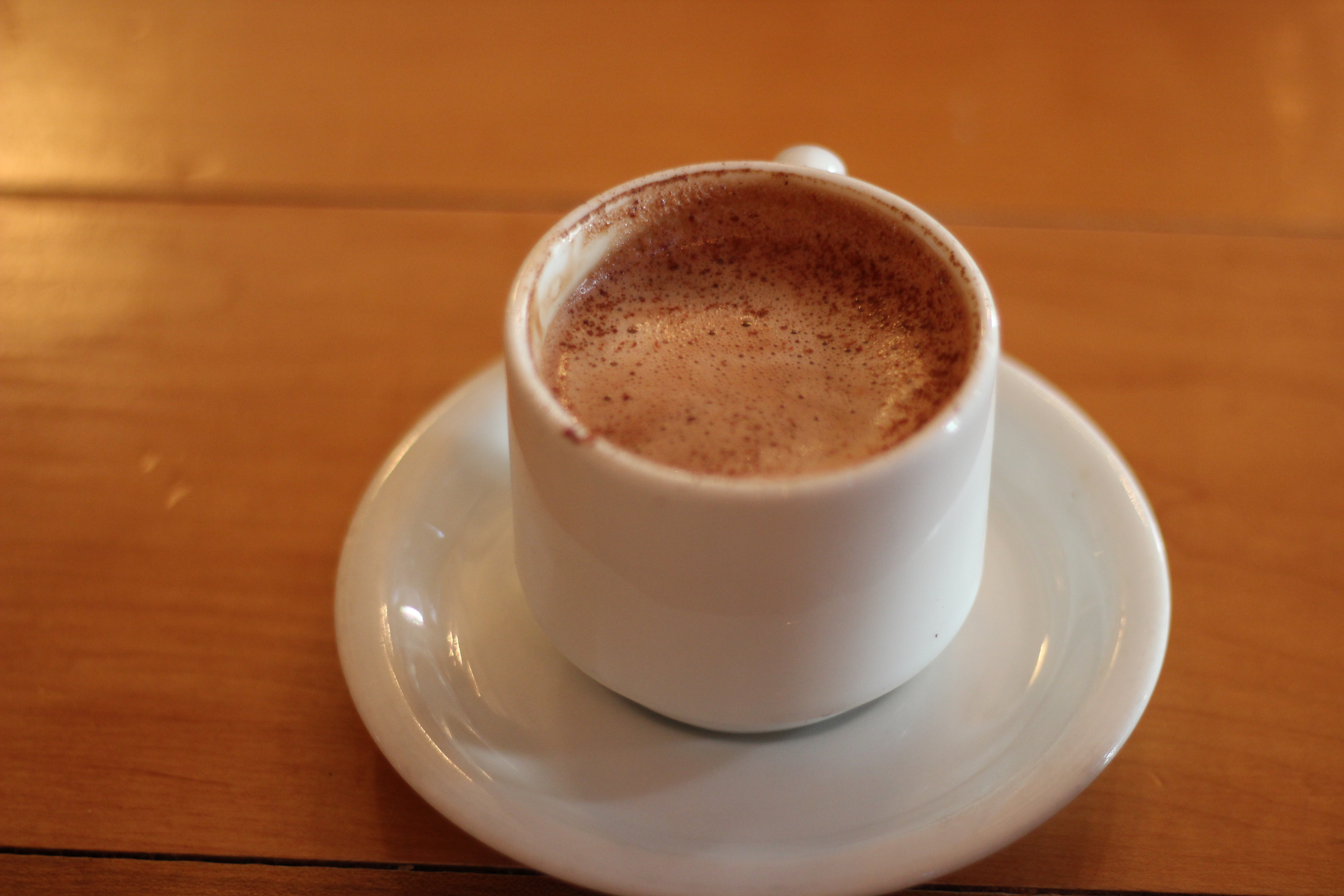 Stop Two: L.A. Burdick Chocolates
L.A. Burdick was founded in New York City in 1987, but has two locations in Massachusetts, one in Boston and one in Cambridge. They offer a number of handmade truffles and single chocolates, most popular of which is a truffle shaped like a mouse. But in the Boston winters, L.A. Burdick is best known for their hot drinking chocolate. Thick, creamy, and soul-warming in single digits, the drinking chocolate comes in milk and dark, and you can buy it in packages to make at home.
After warming up on Clarendon, continue on Newbury for a few blocks until you reach 230.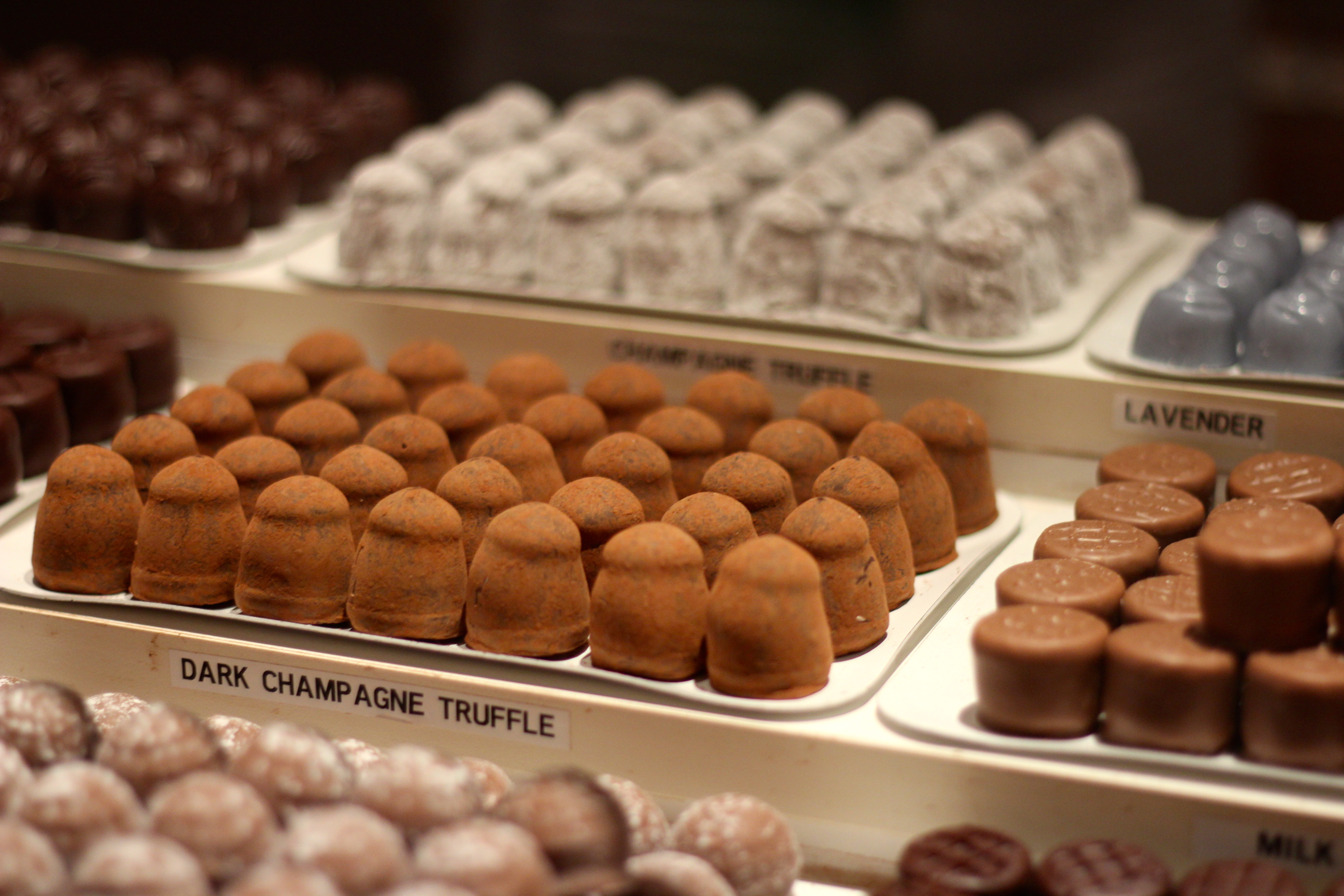 Stop Three: Teuscher Chocolates 
A Switzerland classic, Teuscher has been named "The world's finest" by The New York Times and has 70 years of praise backing up its chocolate. Their signature truffle is the champagne truffle and it holds up. It's a delicious blend of dark cocoa and dry champagne. Be warned, it's not for lovers of sweetness. My cousin and I are also fans of their Chili Chocolate bar which comes in a few different sizes and price points. 
From Teuscher cross onto Boylston and pop into the Prudential Center, Boston's biggest and swankiest shopping mall.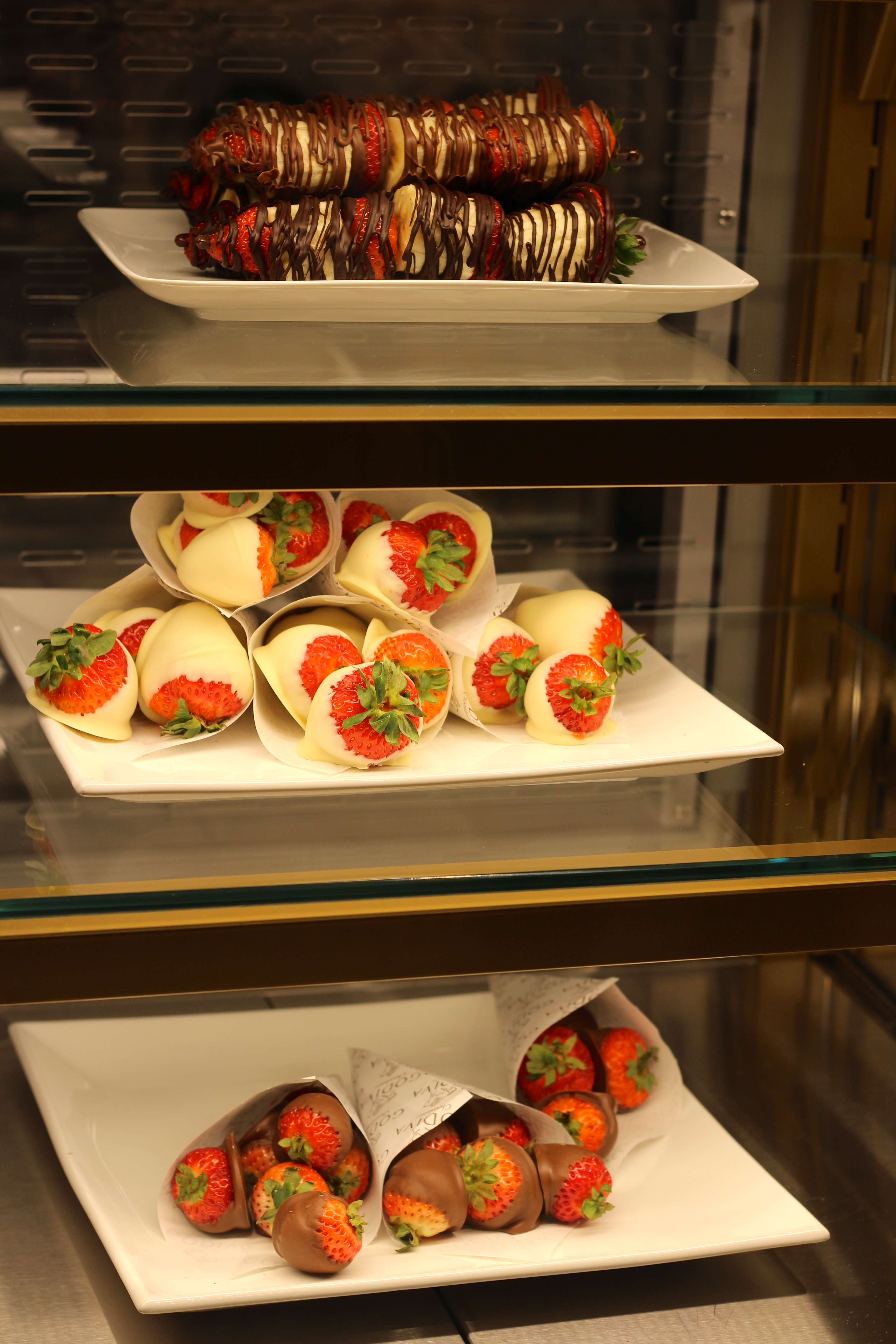 Stop Four: Godiva 
We always conclude our tour at Godiva. Even though it's a global brand, the Belgian truffles have a classic, nostalgic taste we just can't shake. I used to work in the Prudential Center and would always pick up a chocolate milkshake or a bundle of chocolate covered strawberries to fix a stressful week. They make the strawberries fresh in house every day. 
These are only a few of the spectacular chocolate shops Boston has to offer, but walking between them gives you a nice tour of one of the city's busiest, and most historic, neighborhoods.