When we shot this look I told my friend and photographer Rebecca Gatto that I imagined the outfit on a princess who had wandered out of her fairytale and into the city. The sweet pink midi skirt provides a subtle foil to the alluring off-the-shoulder top (cashmere!). The Rose Kennedy Greenway has an urban oasis feel that was perfect for my modern Cinderella story.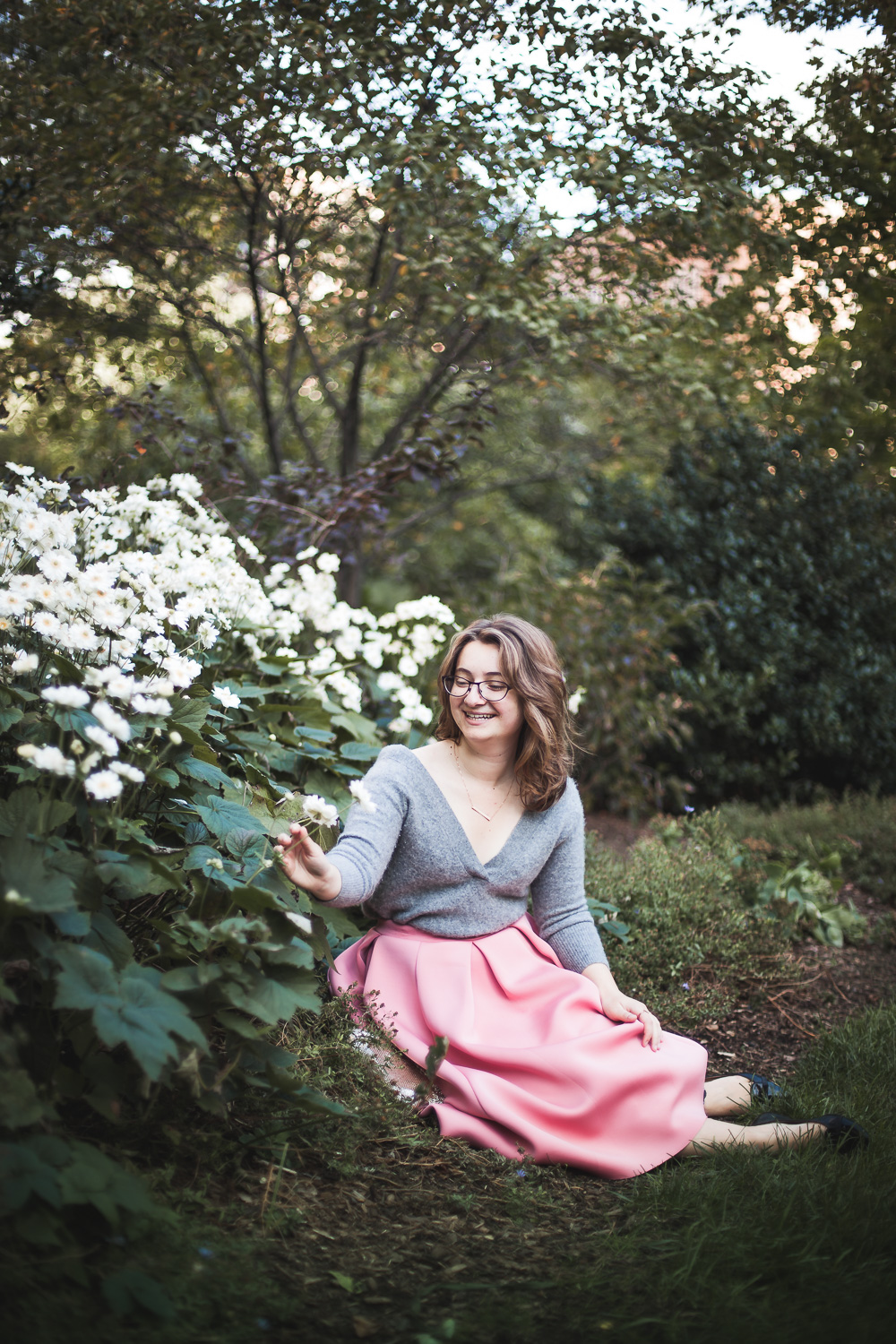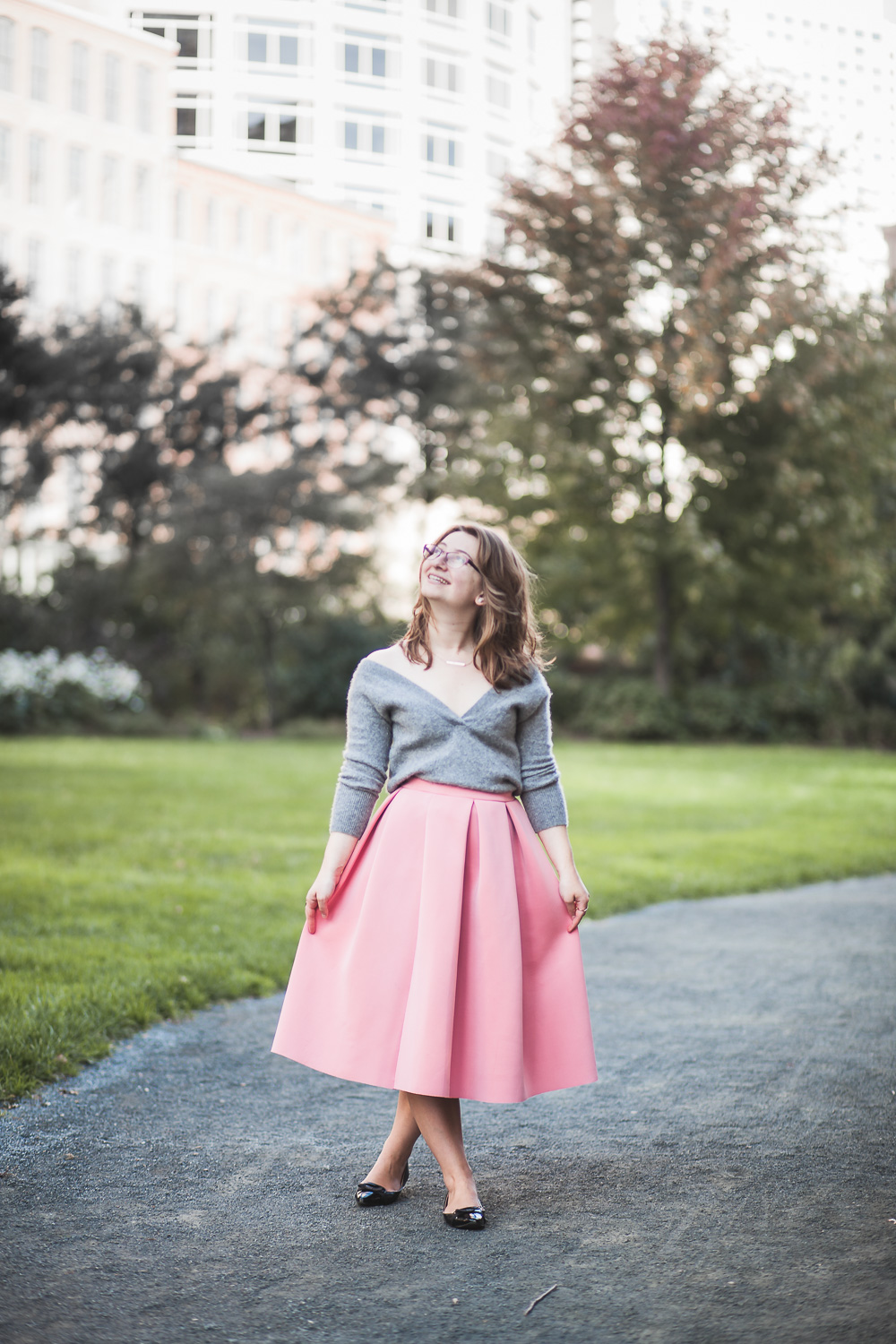 Sweater: thrifted, Skirt: TJ Maxx, Shoes: Nine West c/o Macy's, Necklace: borrowed
Photos by Rebecca Gatto.