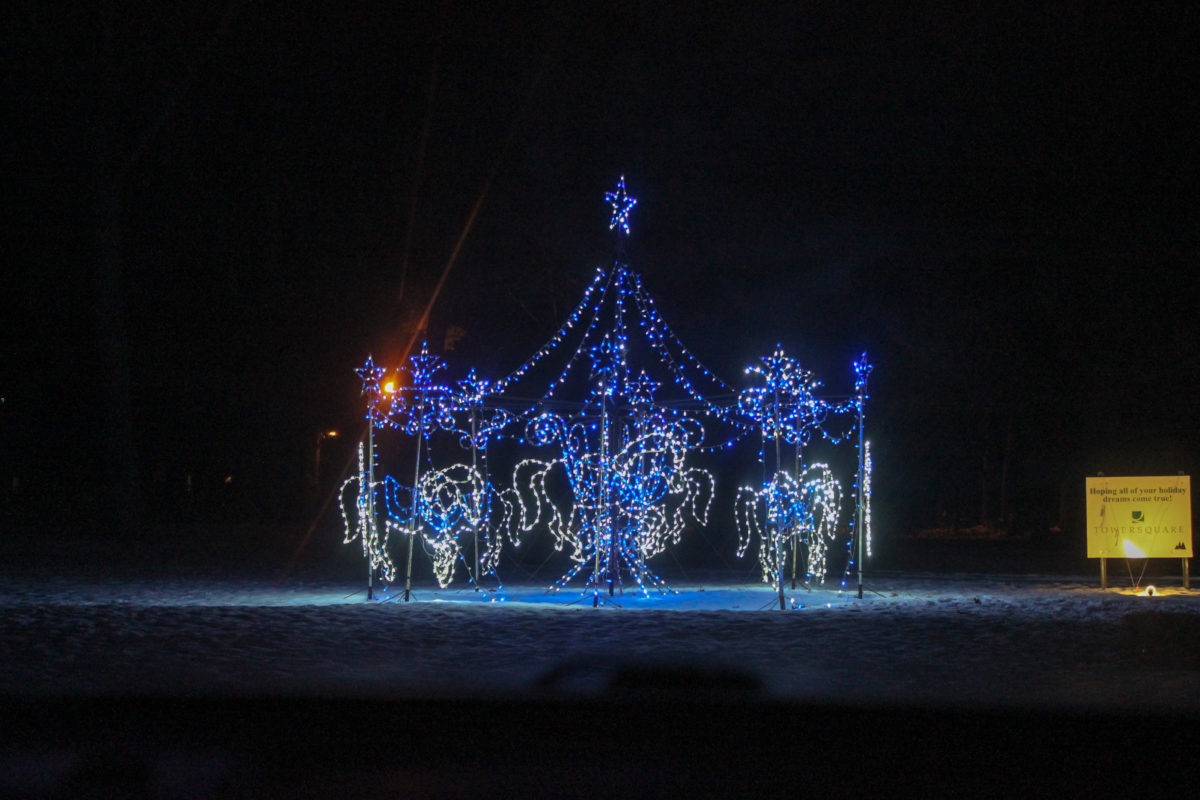 Last week a friend and I took a day trip to Springfield, MA, to get in the holiday spirit with their Bright Nights light display. It's a two hour drive from Boston, but boy does it do the trick! Since 1995, the Town of Springfield transforms Forest Park every year with dozens of holiday light displays. They've welcomed over 3.8 million visitors since the first opening. 
 Here's how it works: you pay an entrance fee ($20 per car) and then drive through the park, lights off and enjoy the display. Bright Nights partners with a radio station that plays Christmas music 24/7 so you can enjoy the show to the appropriate soundtrack. There are some religiously themed displays, but mostly it's pretty secular. We were worried about driving two hours for something short, but this is QUITE extensive. You drive through the whole park, there's a lot to see.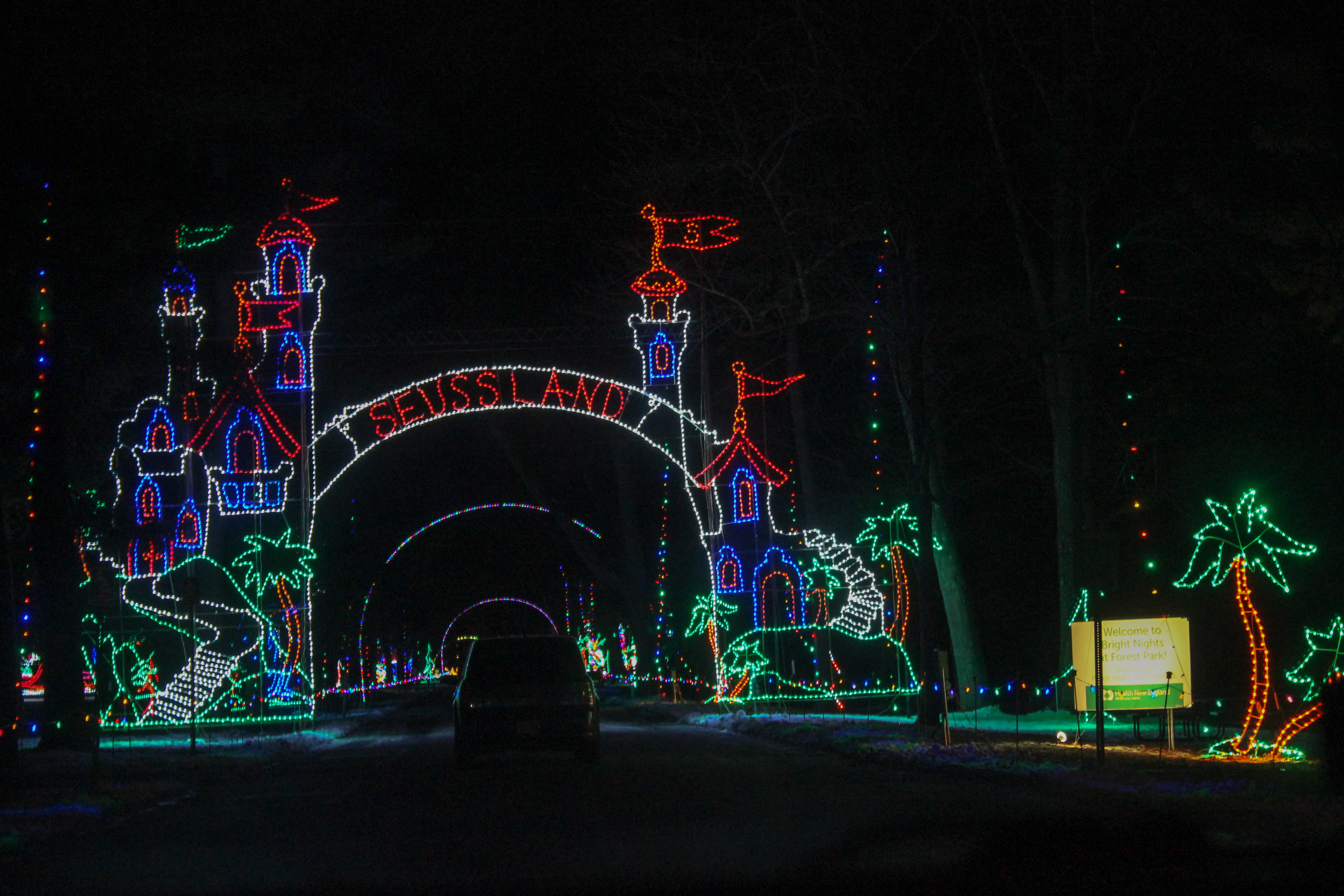 Bright Nights isn't the only reason to pop over to Springfield. During our visit we had dinner at Theodore's Blues, Booze, and Barbecue, a local favorite that's been around since the '70s. Theodore's is not messing around. They make everything down to their sauces (pictured below) in house. I never thought Springfield would be a haven for barbecue but this joint is a must.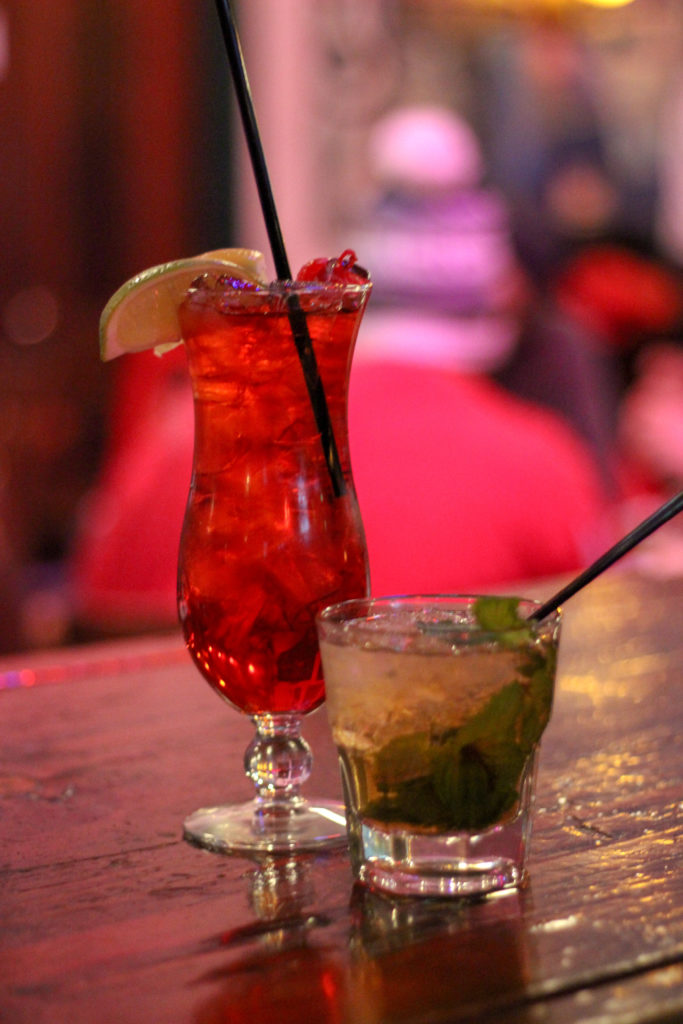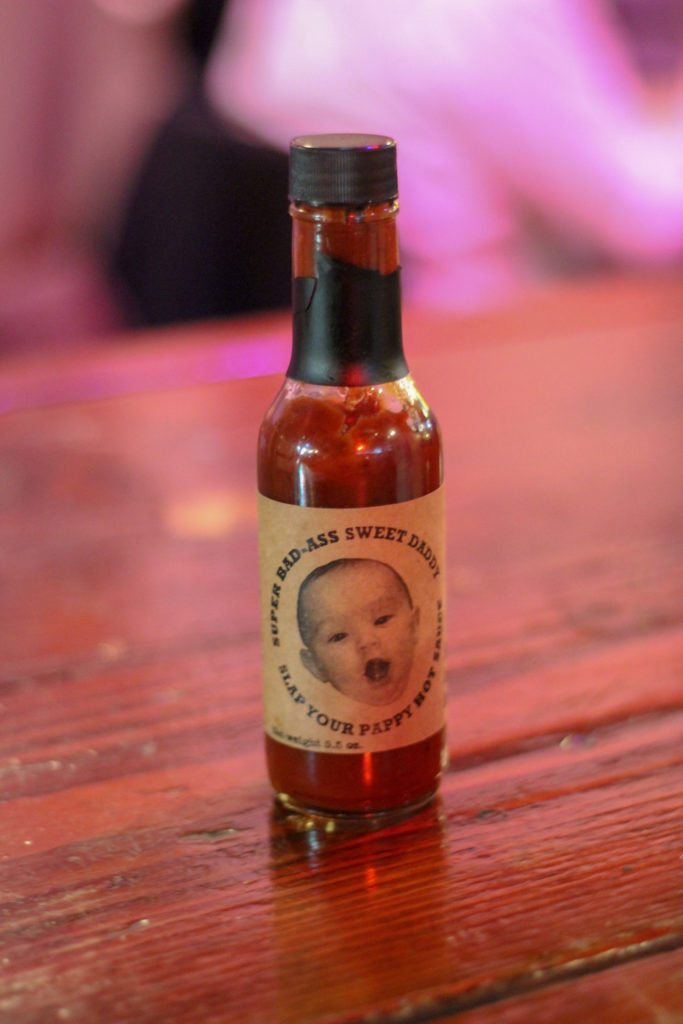 I had the Mardi Gras Hurricane (red drink) and my friend had the Derby Day Mint Julep. I don't typically reach for rum but the Hurricane was a delicious blend of sweet and salty, and dangerously easy to drink. The corn bread is moist, just the right portion, and served with honey butter for an extra dose of goodness. The mac and cheese was our other favorite side dish, my friend described it as an adult version of the beloved Kraft recipe.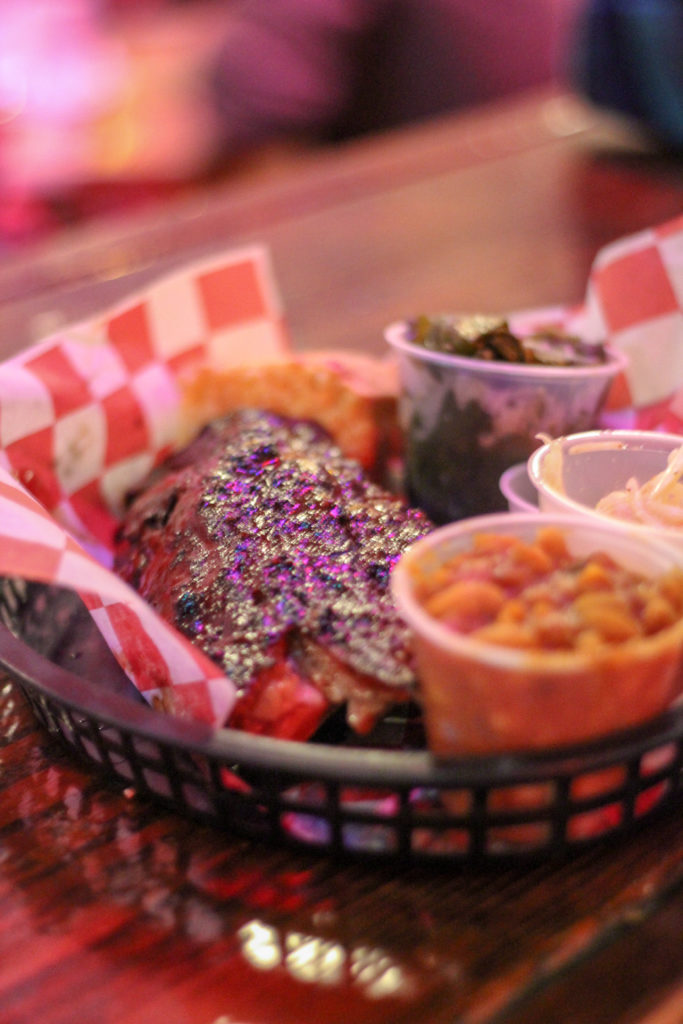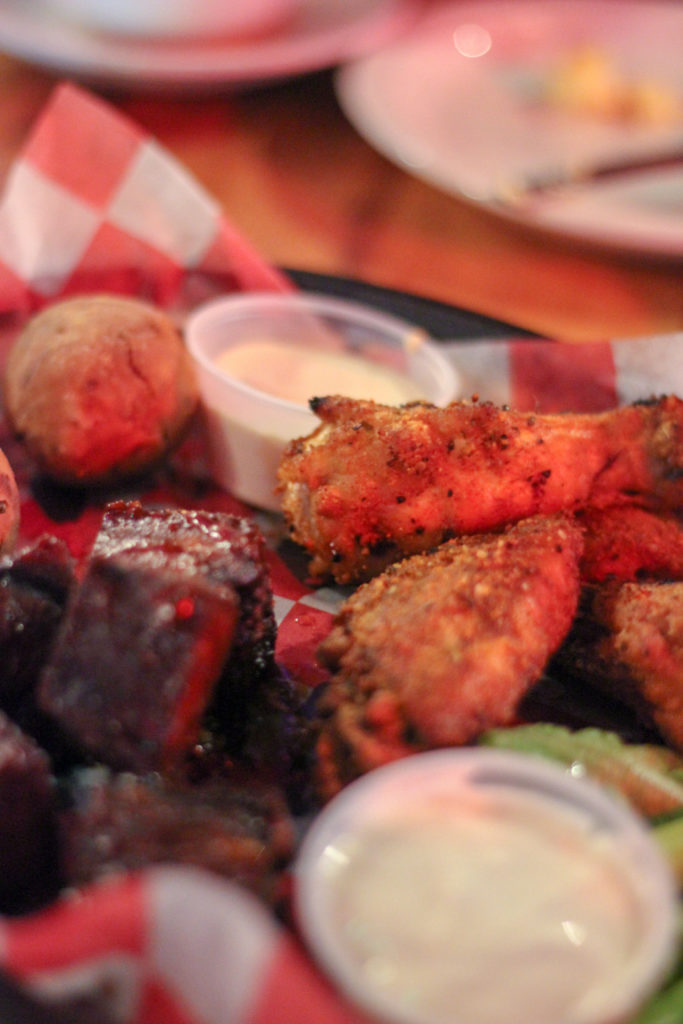 Everything was incredible but our favorites of the evening were the ribs (left), the burnt ends, and the dry rubbed chicken wings (right). I'm actually still dreaming about those ribs. They were melt-off-the-bone soft, fatty but still meaty, and with a crispy top. The chicken wings are made with chef Erin's secret dry rub, which is used on all the meat. It's a very unexpected blend of sweet and spicy, making for a unique and delightful wing experience. 
Theodore's also hosts live music almost every night, making it the perfect way to top off your Springfield experience. 
Please note: I was provided with a complimentary meal at Theodore's, however, all opinions expressed are my own.