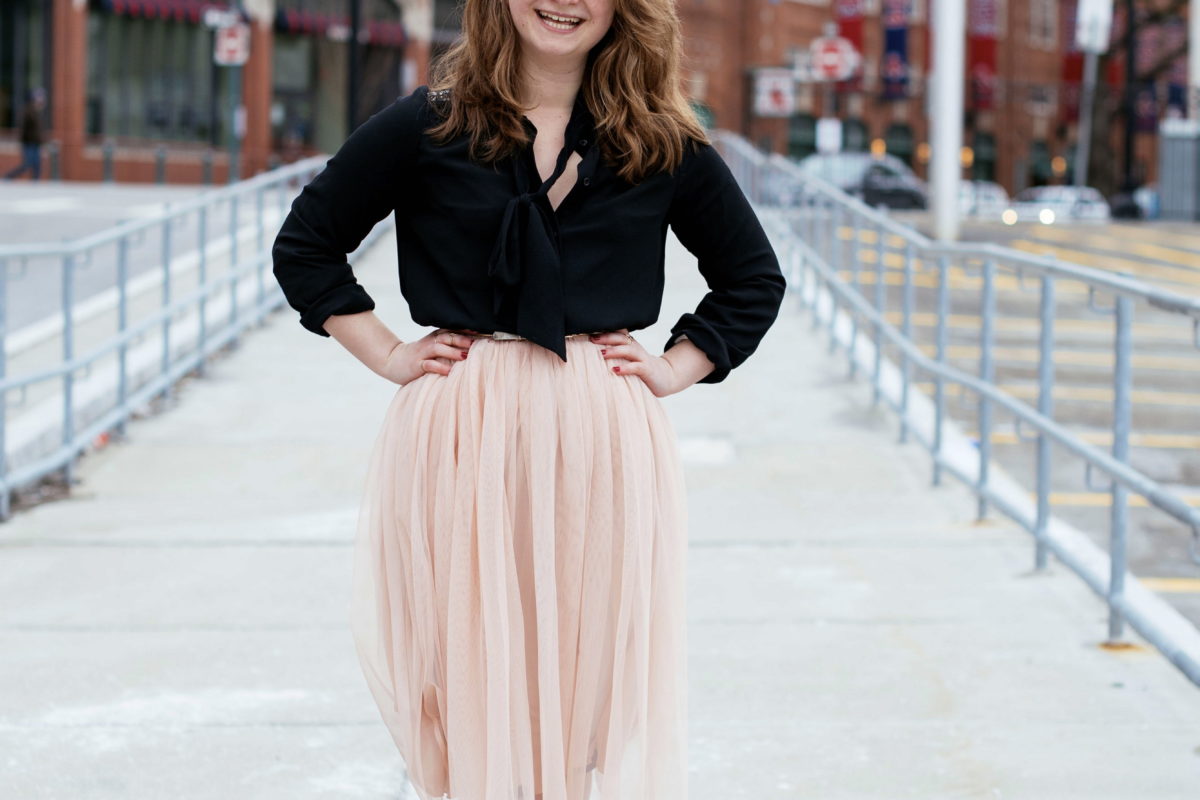 I love a good tutu, and the delicate pink color of this midi skirt is reminiscent enough of a Degas to be exciting, but conservative enough to wear in contemporary life. I paired it with a black, chiffon top and basic heels. I'd wear this look to work or throw a leather jacket over it for a weekend. It could also be paired with an oversized sweater, half-tucked for a cozy vibe.
This would be a good, subtle outfit for Valentines Day next week. The pink is pretty and flirty but it's not an in-your-face red outfit.
Shirt: Target, Skirt: Target, Shoes: H&M, Belt: Thrifted, Rings: Assorted
Photos by Stephanie Krist.