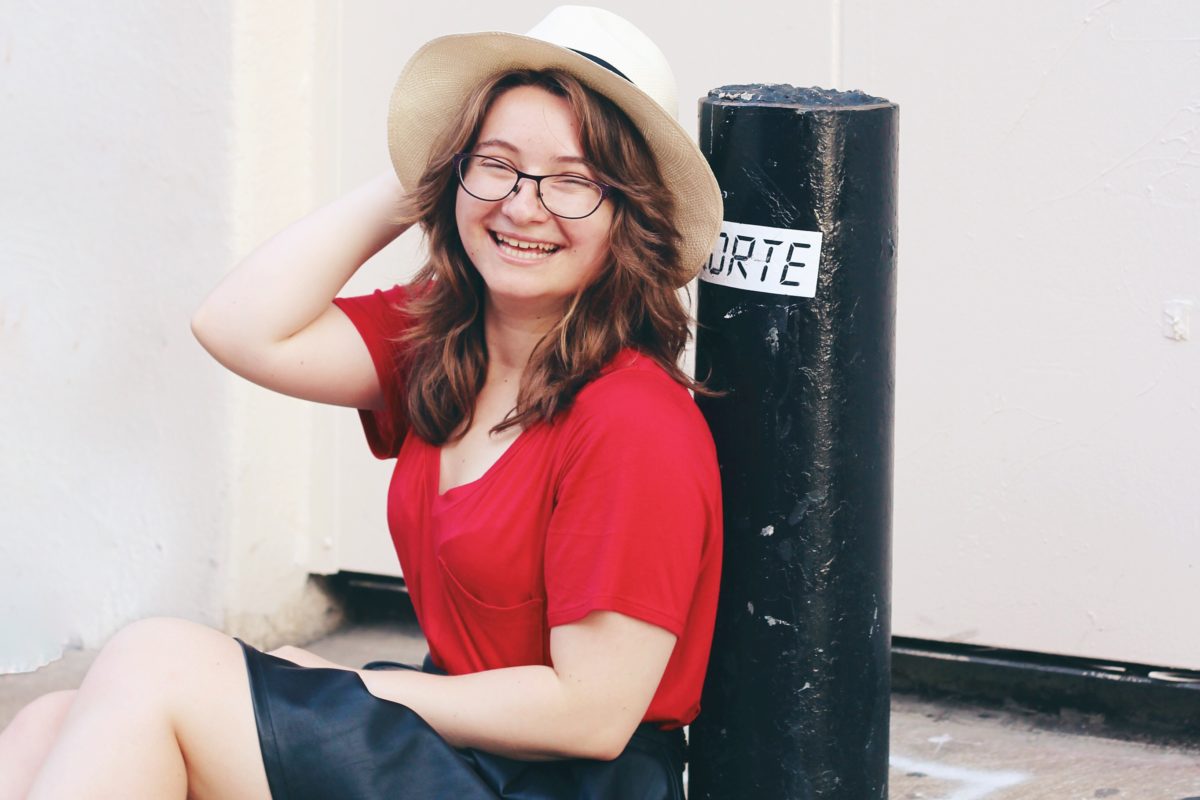 Versatility is paramount for me when it comes to my wardrobe. If I can't wear it in multiple seasons with multiple looks, I'm not interested. Today I'm showing how I styled this red, long-line tee three totally different ways. I love the softness and simplicity of this shirt, wearing it makes me feel like I'm wearing pajamas. With a few styling trips, I can stay in those pajamas all week long!
Above I styled the tee with my favorite leather skirt and a hat my friend brought me from Panama. Want to know something disappointing? Most Panama hats are apparently made in Ecuador. It makes for a cute, stylish outfit with minimal effort. You could wear this look with sandals for a beachy vibe or throw on flats and a jacket as the weather gets cooler.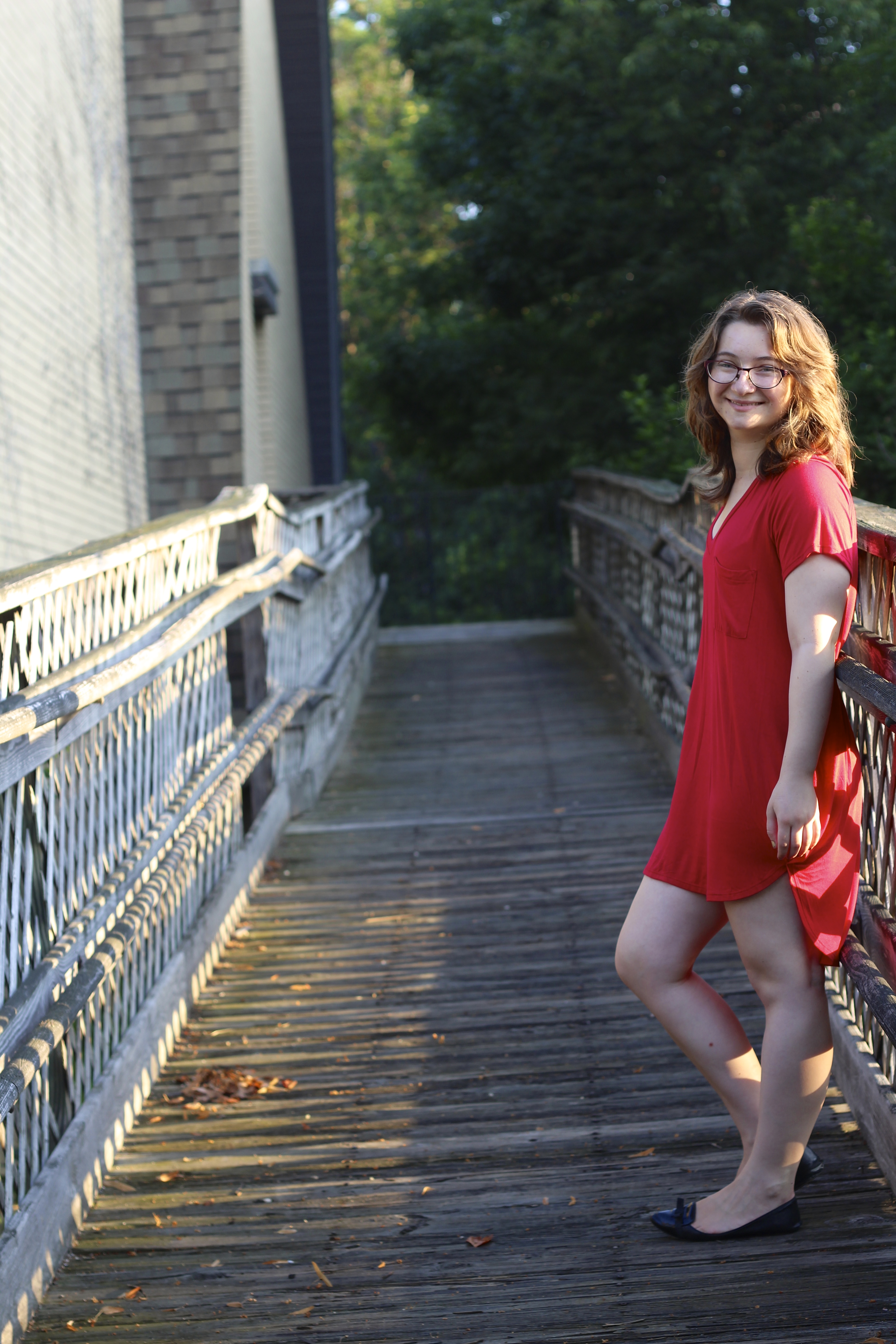 One of the perks of being a VERY petite woman (4'11), is that I can often re-purpose over-sized shirts as mini dresses. This one looks chic with my favorite flats and a leather jacket. The best part is, the flowy style means I can eat whatever I want without feeling constricted. This is extra helpful when I'm packing for a trip because I can wear something as a dress one day and tuck it into a skirt for a totally different look the next day.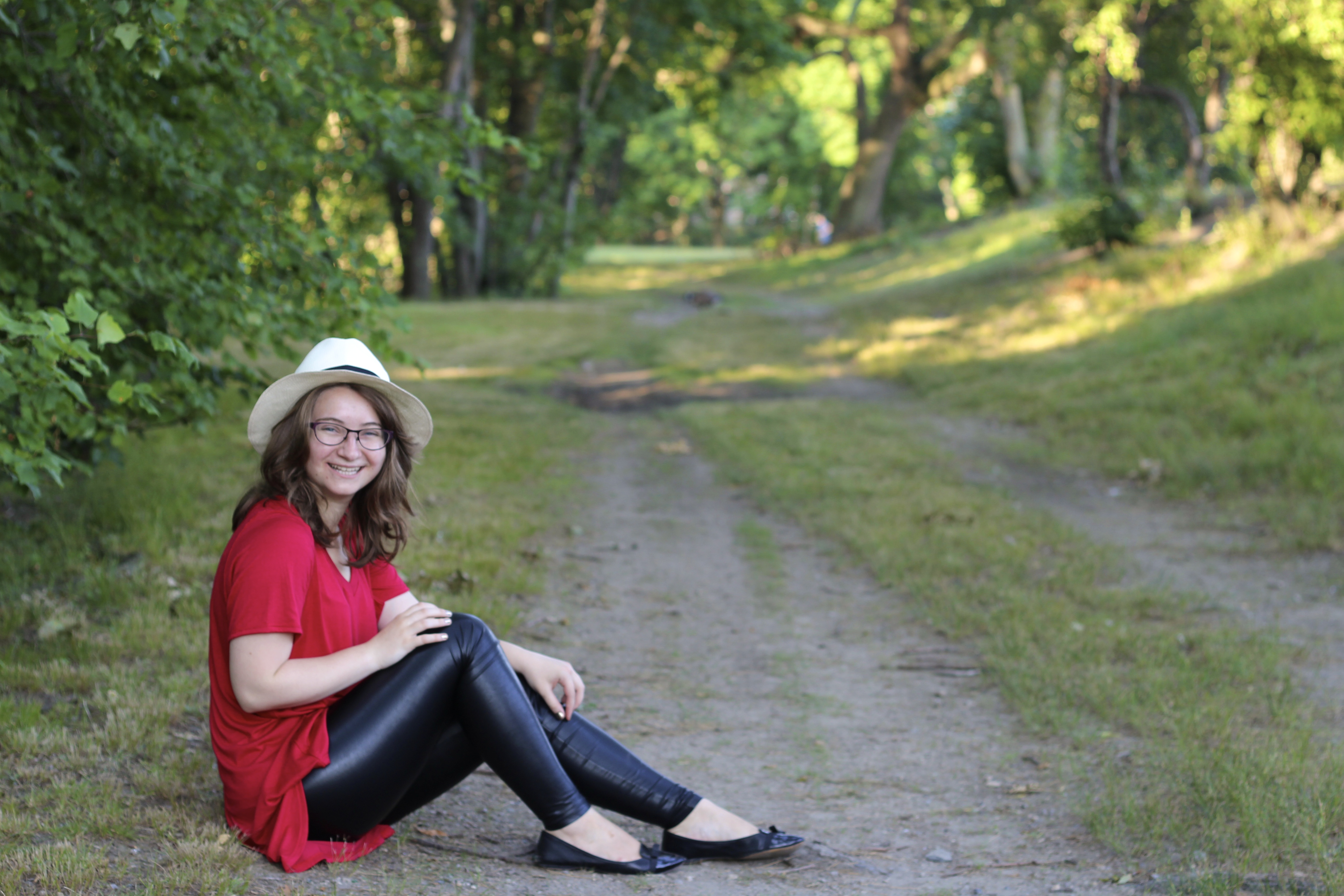 My answer to every sartorial problem is leather pants. Shirt too boring? Leather pants. Need to be comfortable but still look cute? Leather pants. Need texture in an all-black look? Leather pants. These are actually faux-leather leggings from Aritzia and I can't praise them enough. They're a higher price point than I usually shop at but so worth it. They're flexible and durable through all the pulling and stretching, you'll never see them flake like cheap versions. I half-tucked the tee into the pants and added the hat again for style. This is another great travel outfit, comfortable for long plane rides but still polished. 
Tee: c/o No Rest for Bridget, Pants: Artizia (available here), Skirt: Forever21, Hat: Gifted, Flats: Nine West