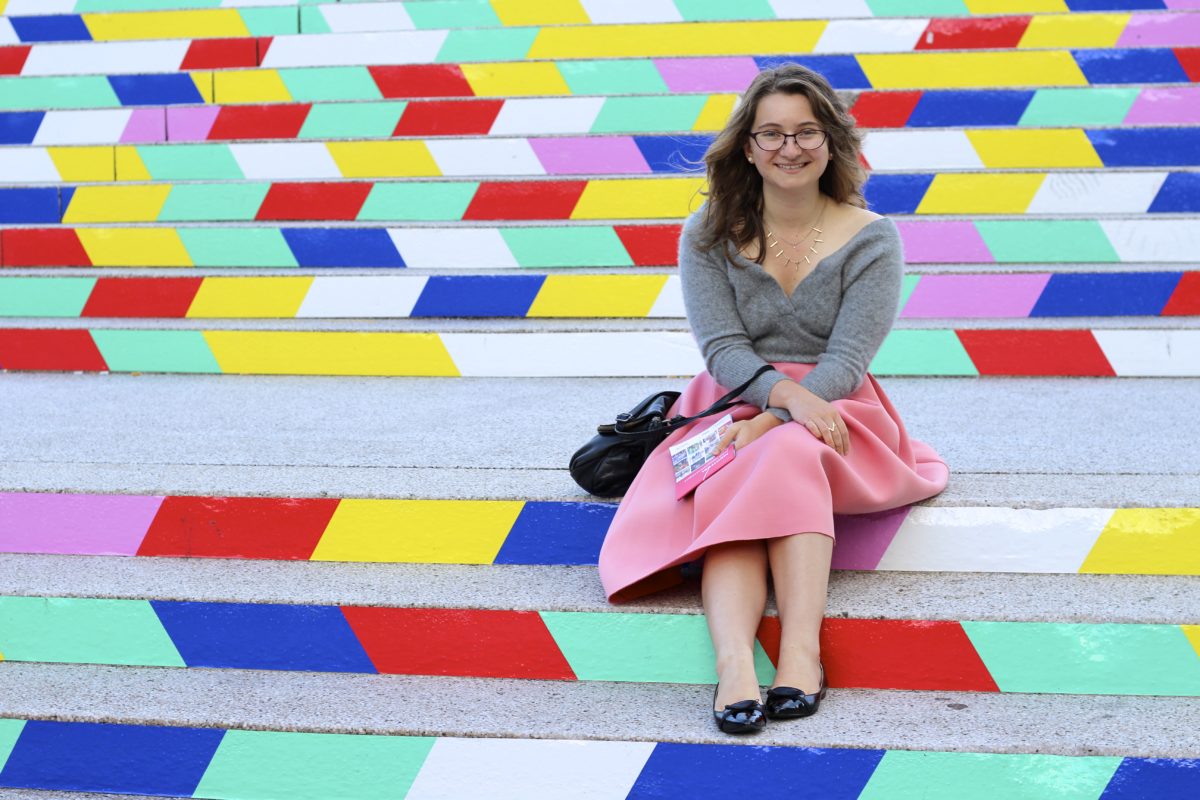 I love my day job as an art reporter. So much that sometimes I even dress to match my art. If you're gonna twin with something, it might as well be a Van Gogh, right? On our trip to Montreal I wore this midi skirt and off-the-shoulder cashmere sweater. It has all the romance of a Fragonard, but blends just as well with this contemporary stair installation.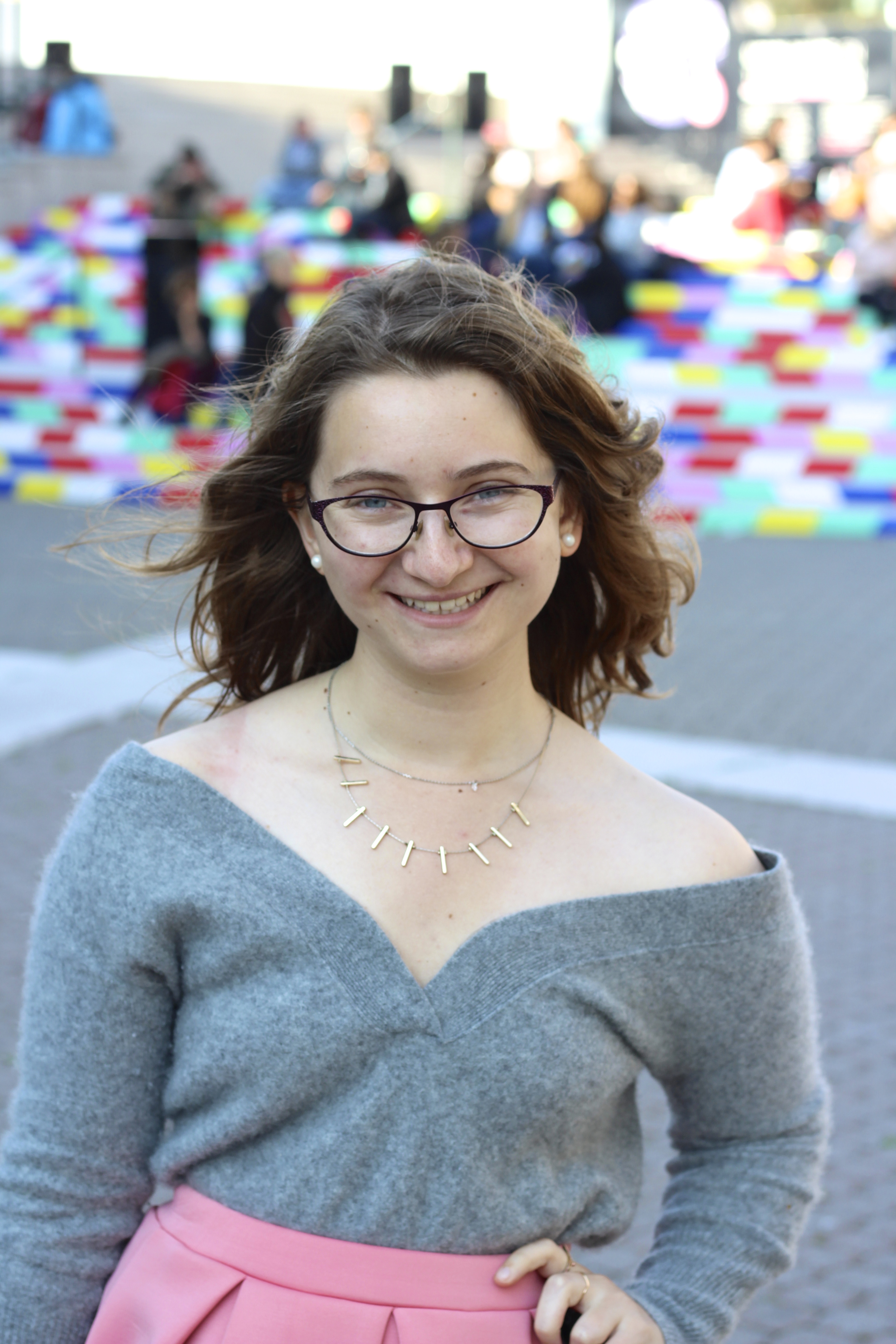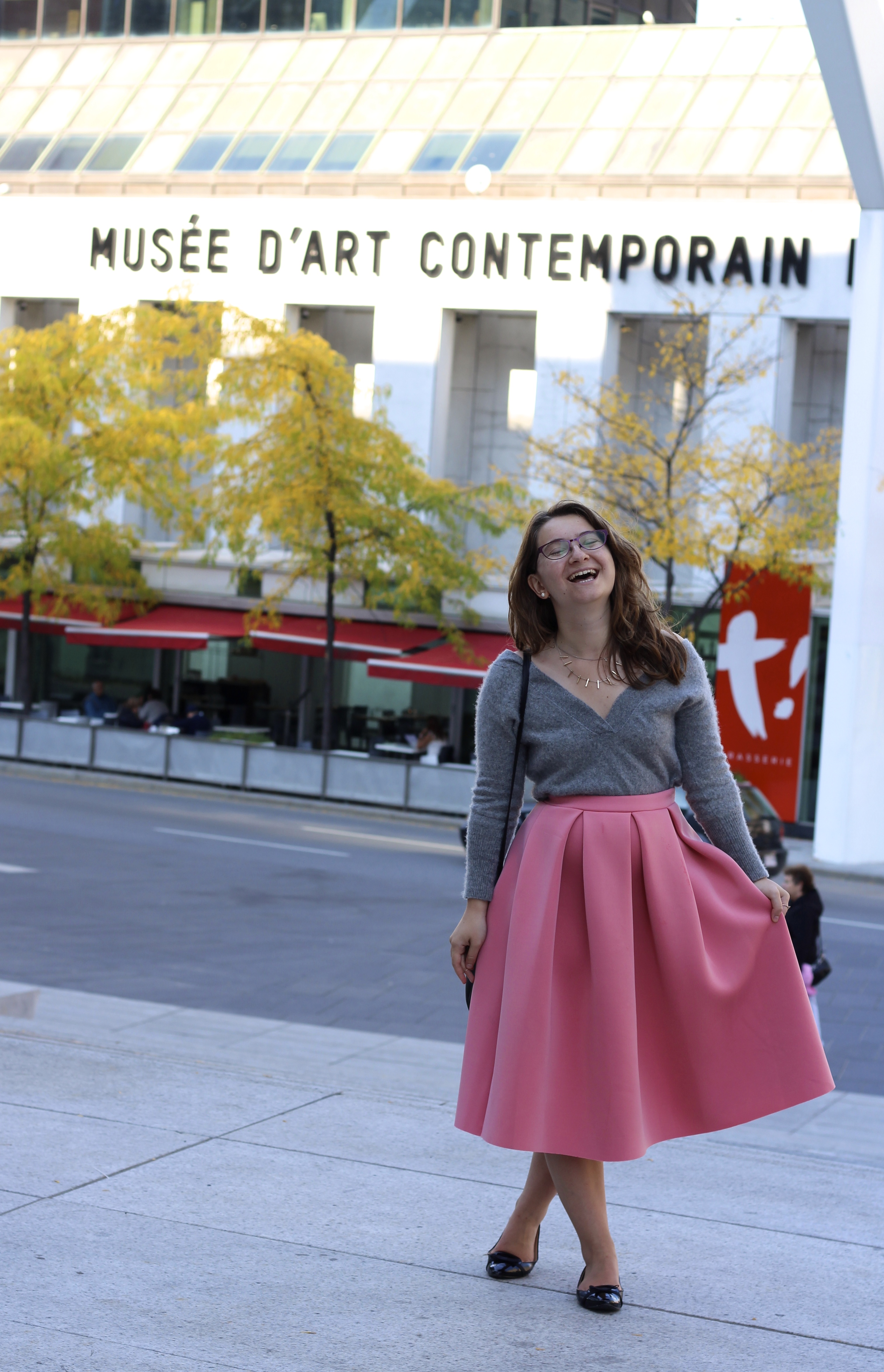 Skirt: TJ Maxx, Shoes: Nine West, Sweater: Thrifted, Necklace: Nordstrom Rack 
Photos by Nisreen Galloway.