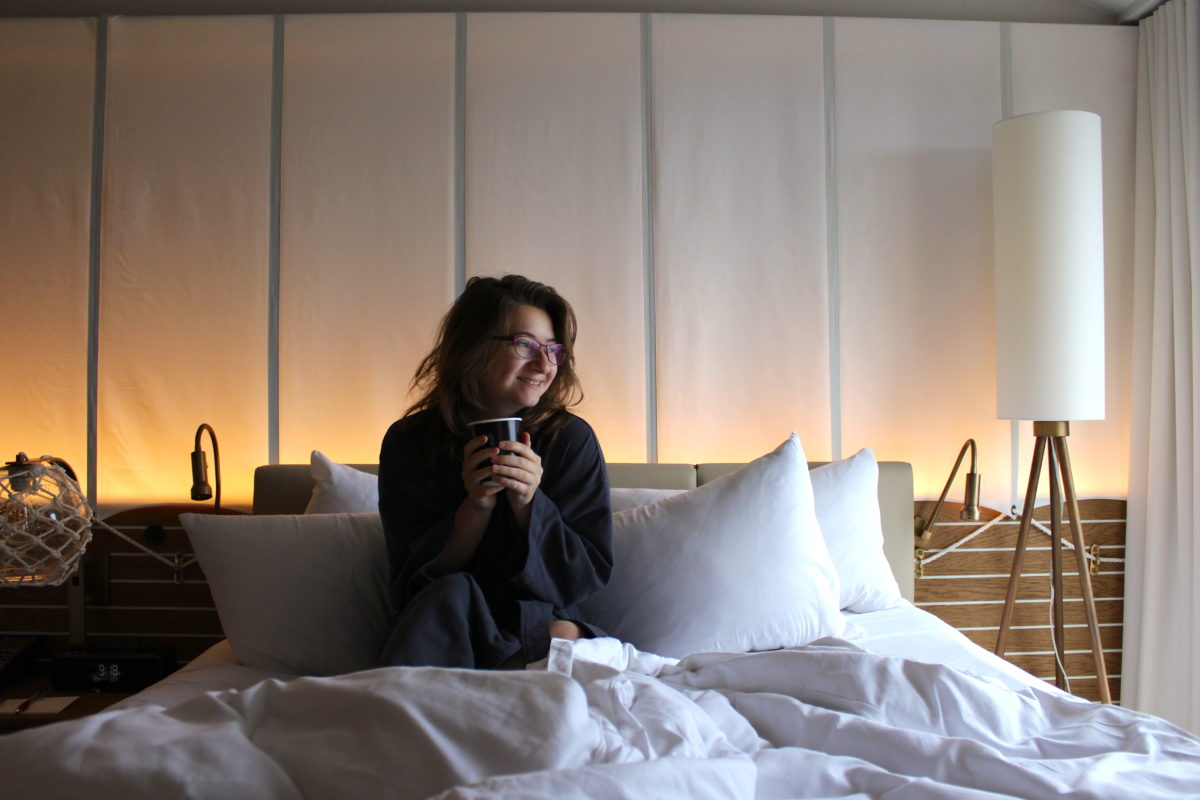 Last week I spent an overnight at the newly renovated Newport, Rhode Island Marriott. It couldn't have been a more convenient getaway. The Marriott is right next to the bus station so if you're a non-driver like me it's really easy to take a Peter Pan bus from Boston. There's also a local bus (the 60) from Providence that only costs $2! The trolley that goes all over Newport starts and stops at the station as well.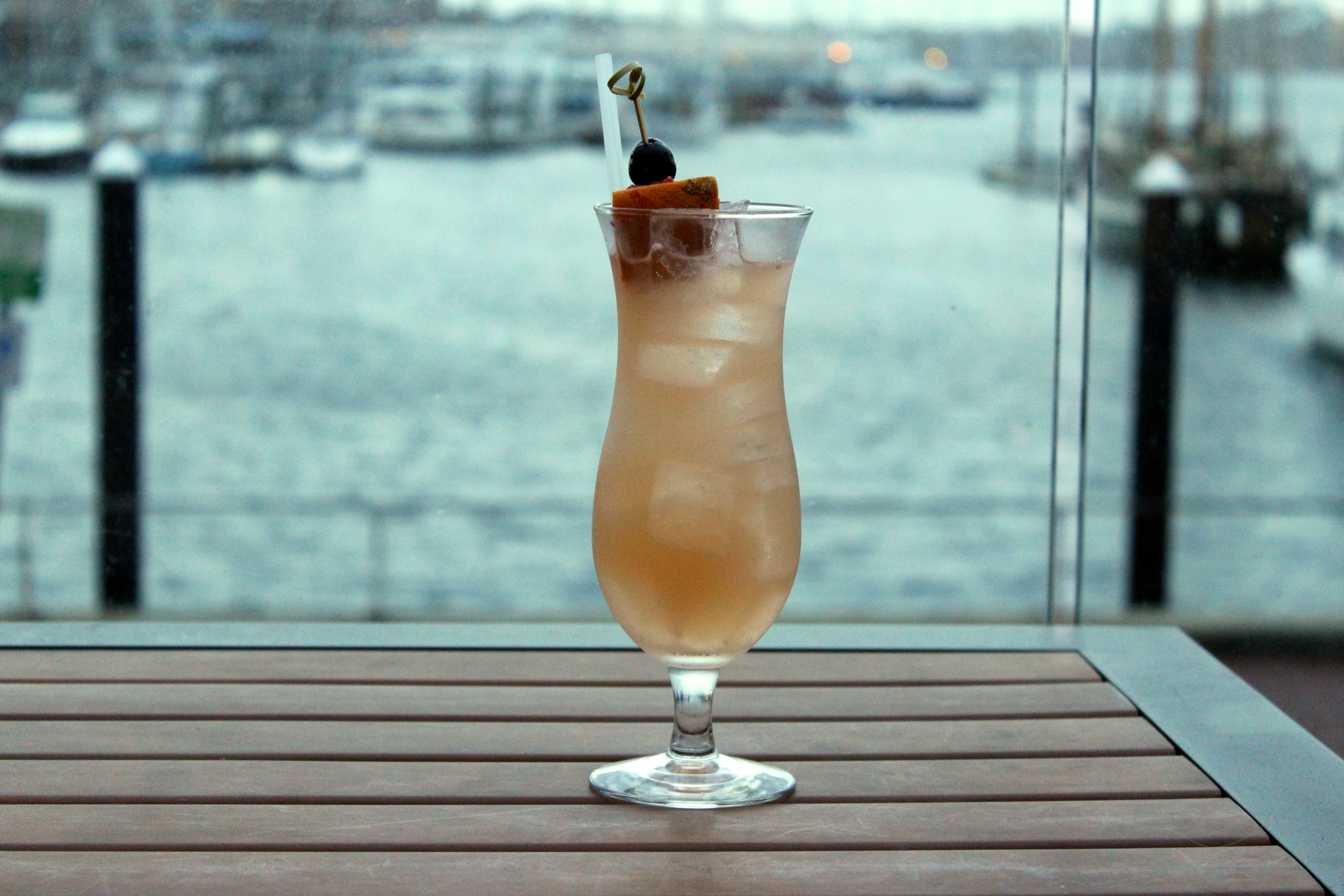 The Marriott hosted myself, Angelica of Chicks with Food Pics, and Vinny of Taste of Massachusetts, to sample their restaurant week menu, available November 3-12.
We kicked things off at the Skiff Bar, a cozy space with incredible oceanside views and ample outdoor seating. The Charred Grapefruit (pictured above) is one of their bestselling cocktails, featuring Deep Eddy grapefruit vodka, agave nectar, basil, mint, and freshly squeezed lemon juice. It was delicious, light and refreshing without being overly sweet.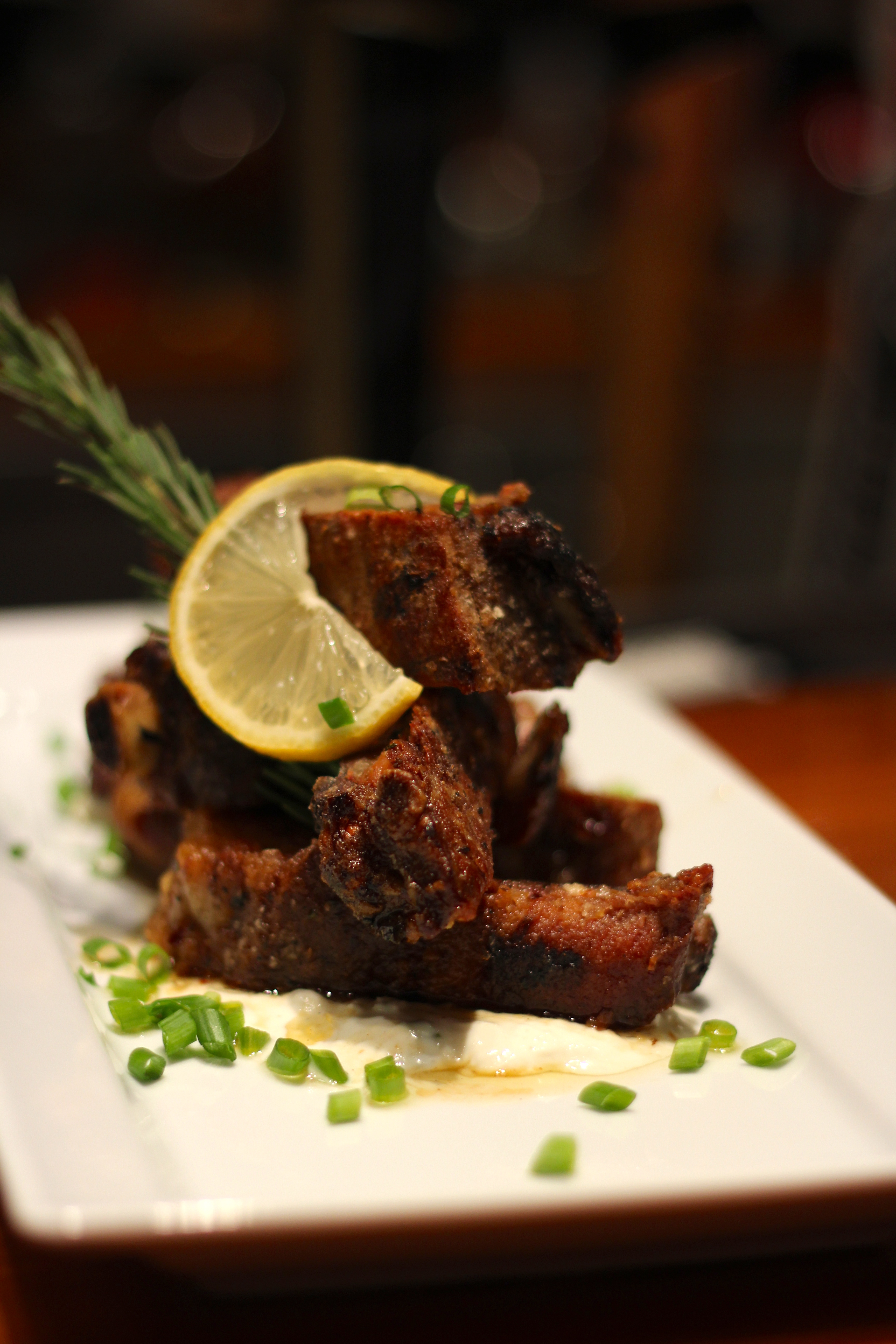 Skiff Bar also boasts a comprehensive appetizer list, which includes oysters! The honey rosemary ribs (above) with lemon garlic greek yogurt, were to die for. I would like to be buried surrounded by them. Skiff Bar does an especially good job of balancing bar food and gourmet flavors. You can get a pretzel with cheese sauce (yes, please, always) or delicate spoon of candied pork belly.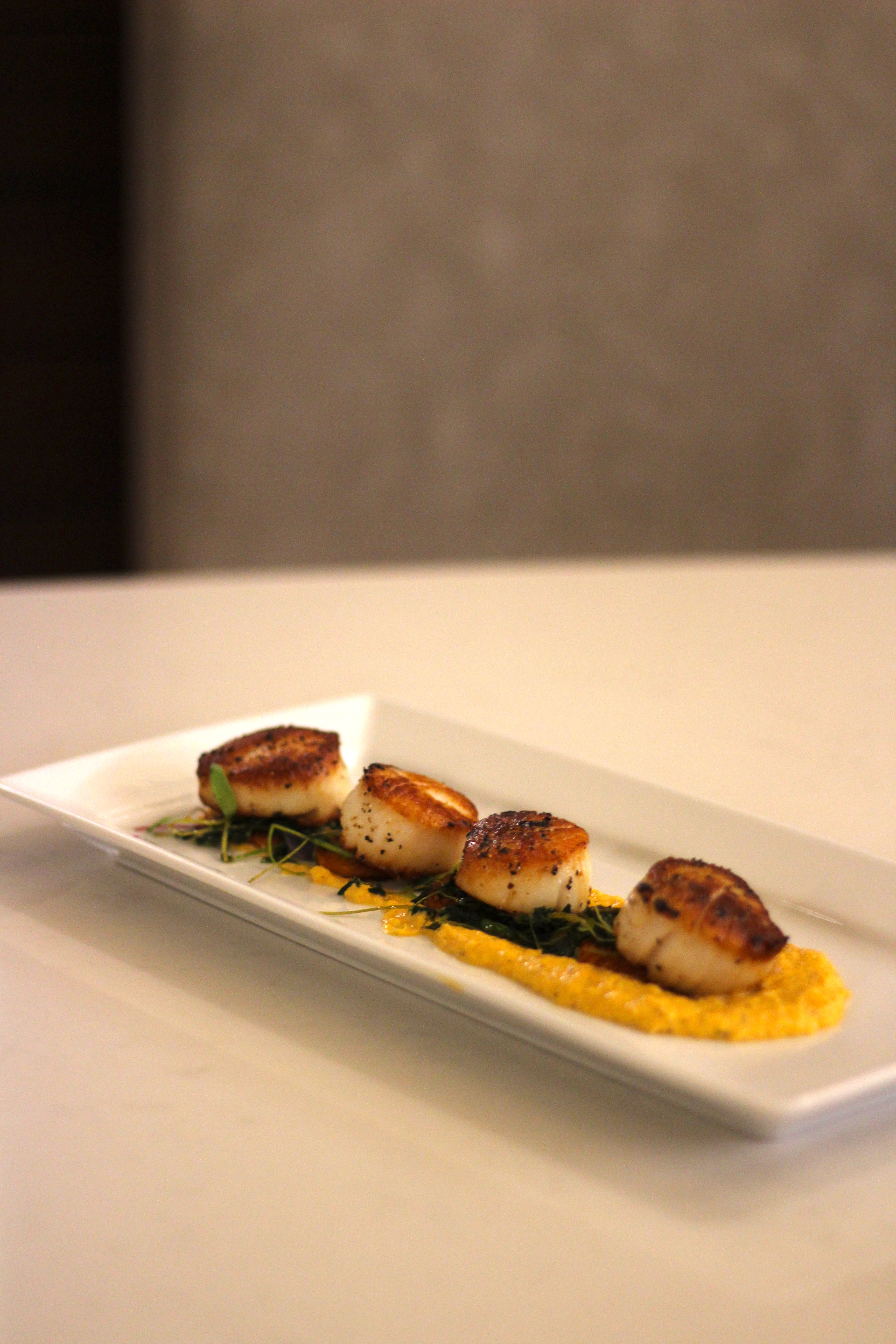 After loosening up at Skiff Bar we headed over the Mainsail Restaurant. Everything we ate was spectacular, but I was most impressed by the scallops. The restaurant week menu is $35 for 3 courses, and especially with dishes like this one, it's an excellent value. You would easily pay that much for the scallops alone elsewhere. 
When I wasn't stuffing myself on all the delicacies the Marriott has to offer, I visited Newport Vineyards for a tasting and tour. The Vineyard offers a great spectrum of wines, from the very dry (my favorite) to the very sweet (hi, ice wine). Not to mention their grounds are extensive and stunning, especially at this time of year.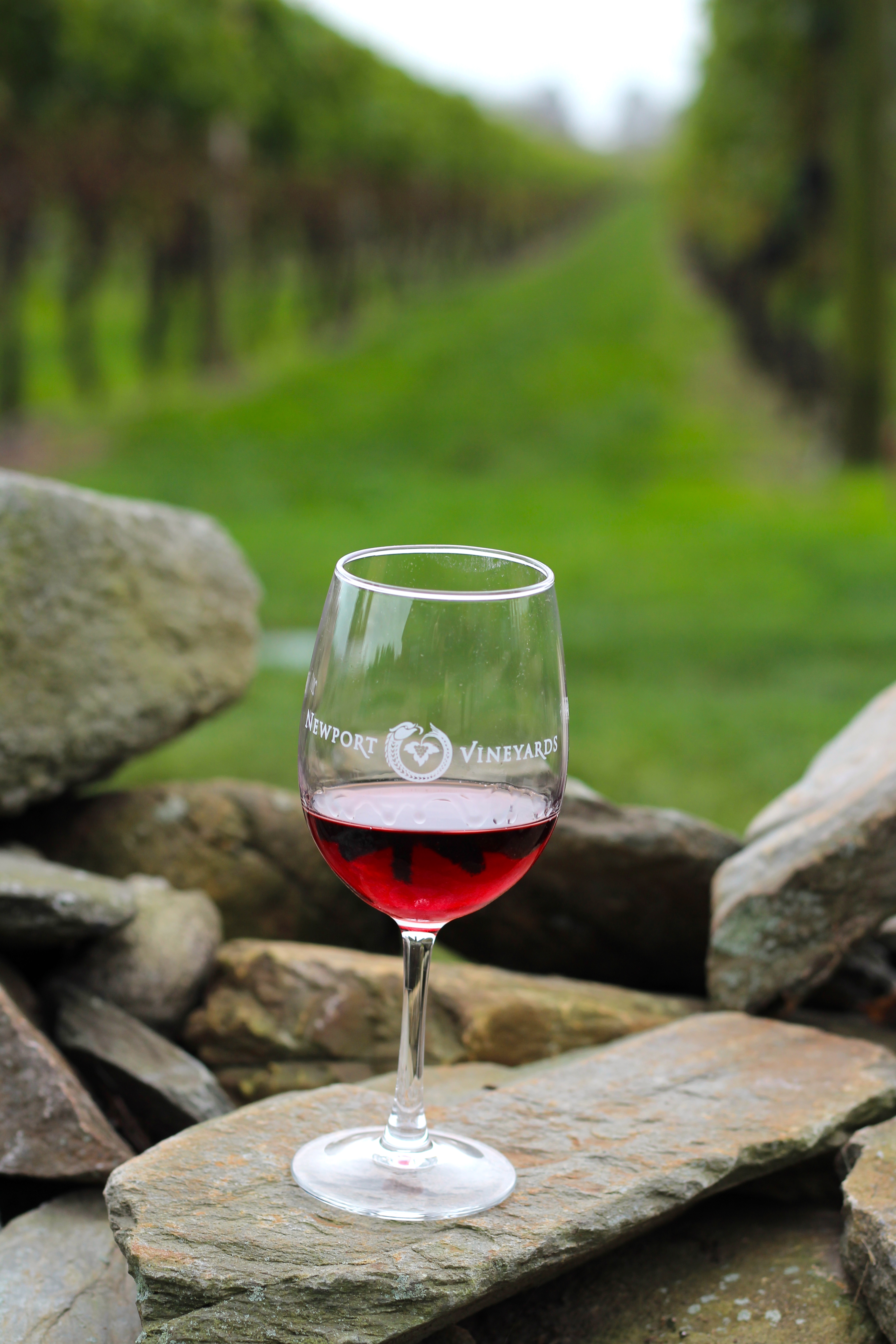 I swear I did things other than eat and drink on this trip. I visited the Newport Art Museum for the first time and let me tell you, it's a must-visit. In true Newport spirit, it blends a historic home with an art museum. I expected mostly 19th century work but they had an impressive contemporary collection, including a number of Warhol works.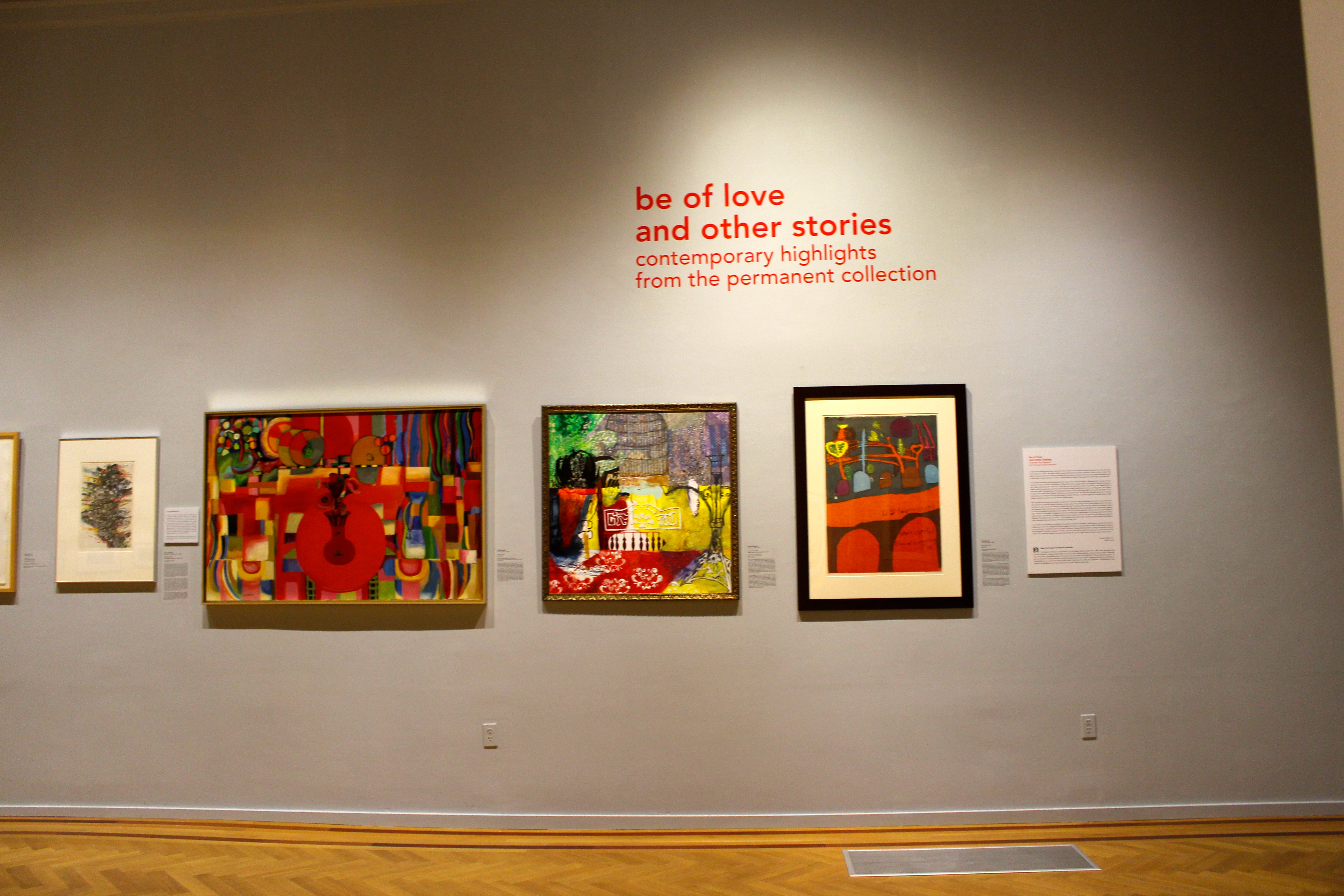 For more inspiration for your Newport stay, check out my Newport Travel Guide. And remember, you only have two weeks to take advantage of the Newport Marriott restaurant week menu. Why not take a pre-Thanksgiving getaway and let someone else cook for you! 
Please note: I was provided with a complimentary stay and meals by Newport Marriott, however, all opinions expressed are my own.