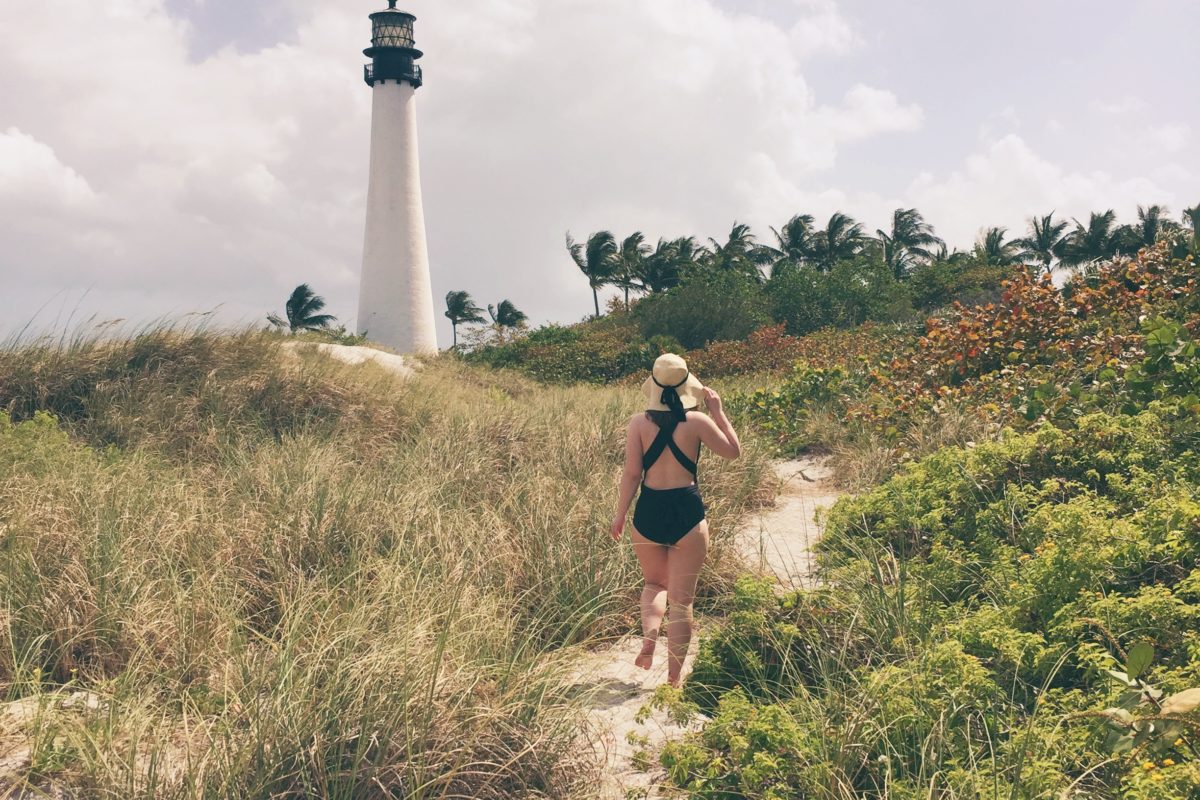 I'm an antsy adventurer. I enjoy the beach but after a few hours I'm itching to move on to the next activity. So while exploring Miami I veered away from South Beach, the haven of suntanning models, and picked Bill Baggs Cape Florida State Park instead. Located on the Southern tip of the Key Biscayne island, the park has a substantial beach but also offers biking, nature walks, historical tours, and boating.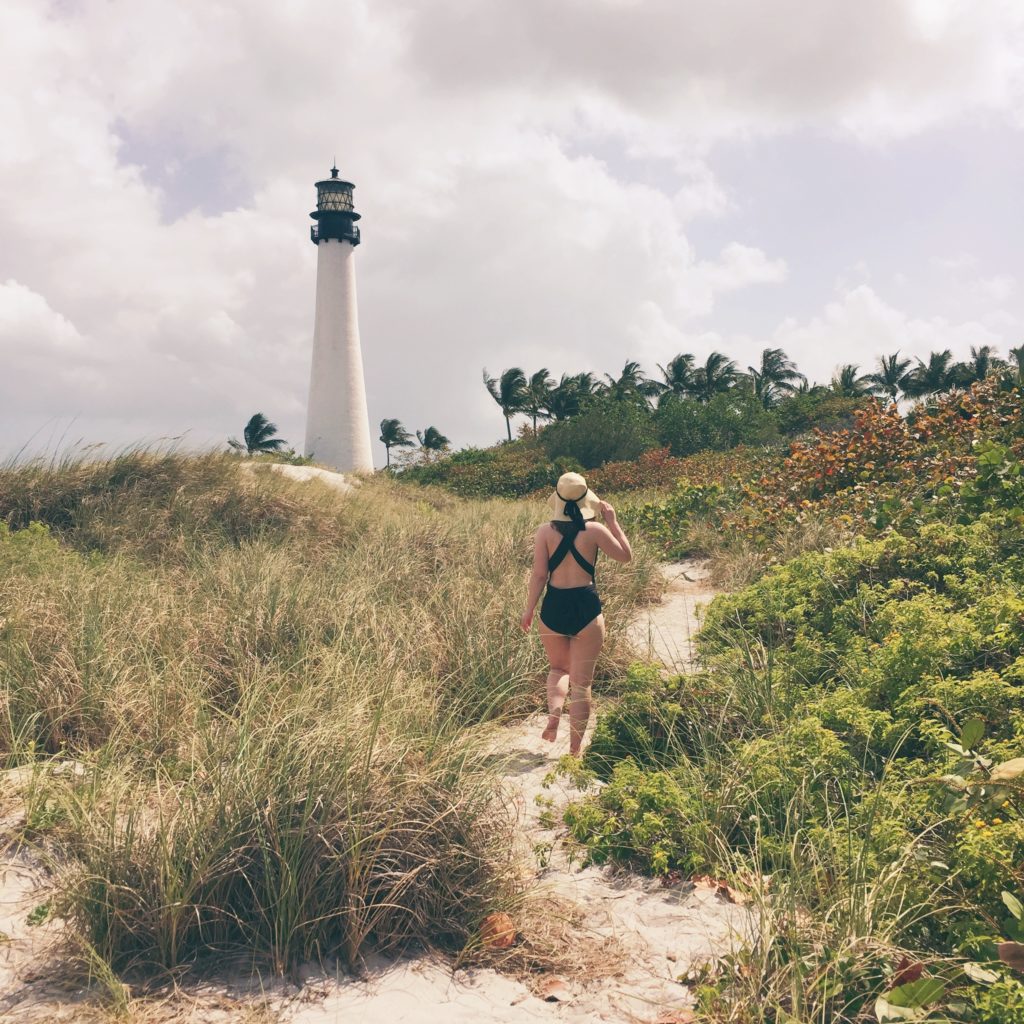 The Cape Florida Light, depicted above, is the oldest standing structure in Greater Miami. This is laughable for a New Englander like myself because the lighthouse was constructed in 1825. You can point to almost any structure in Boston and bet that it was built pre-1700. To us the 19th century feels contemporary. That said, it's a beautiful structure and the park offers informational tours of it twice a day.
Blogger tip: there's a beautiful palm-tree lined walkway leading up to the lighthouse from the parking lot (you can see it in my Sunday Snapshots here). To get the shot pictured above walk down the first beach entrance. To your right in a roped off area you'll see this path leading to the lighthouse. That's right, it requires some light trespassing. But on the bright side, no one else will be in your shot!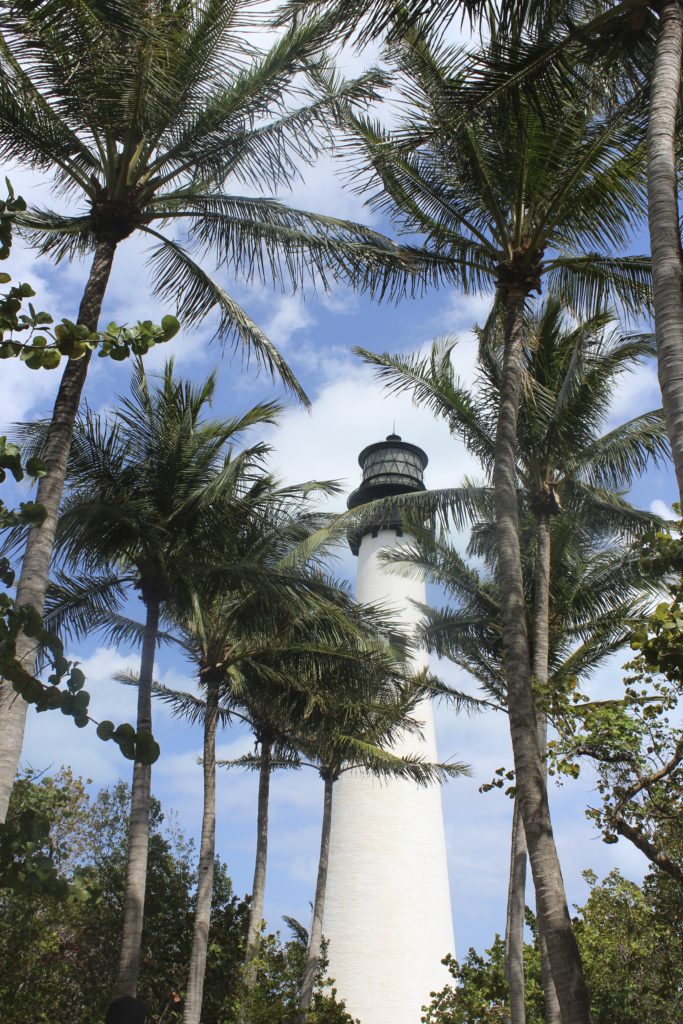 The park features two restaurants, a more casual spot called the Lighthouse Cafe that serves up beach ready sandwiches and Boater's Grille, for sit down Latin-style dining. I skipped the cafe in favor of the paella at Boater's which was excellent. The restaurant overlooks a harbor area with crystal blue water and boats docked for the day. They serve beer, wine, and some pretty solid sangria as well. Wine is available at the Lighthouse Cafe for my fellow beach drinkers.