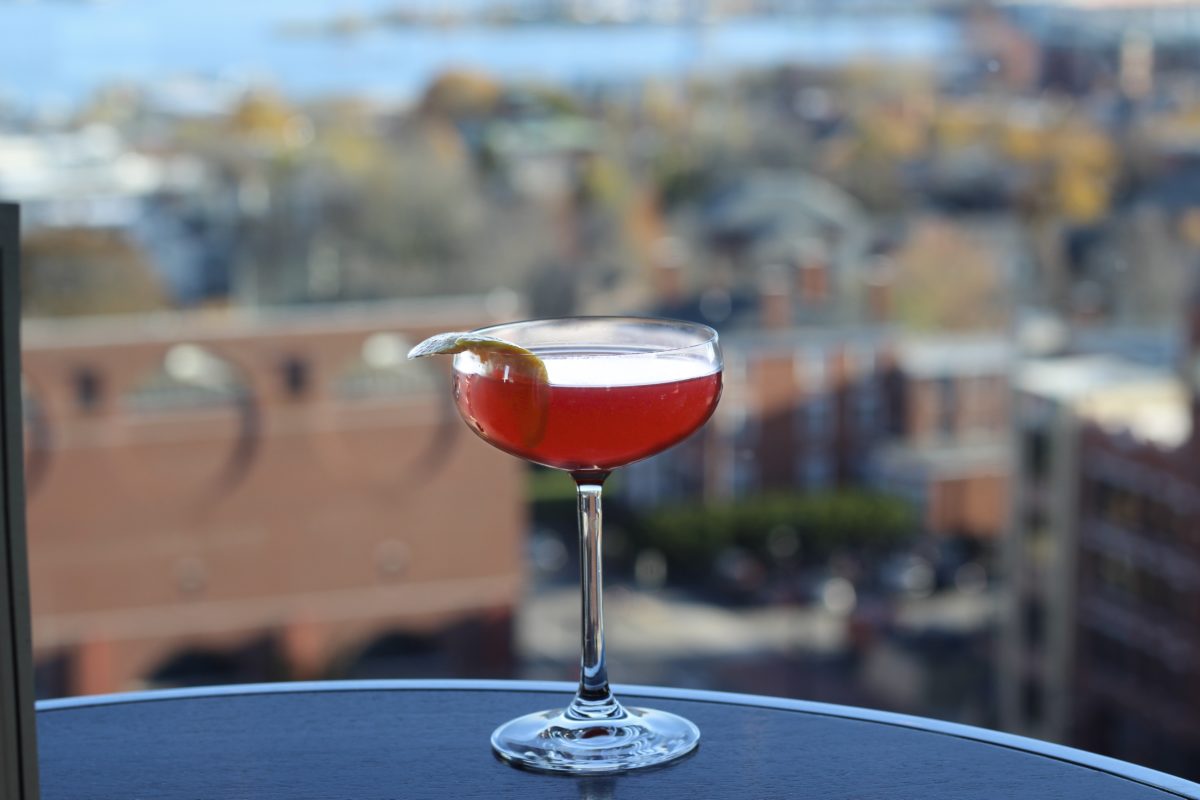 I know it seems like I've been living in Portland, Maine these days! But after my art trip with Greyhound I couldn't resist Visit Portland's invitation to a foodie tour of the seaside city. Portland's culinary scene has exploded in the last few years, and it goes well beyond Duckfat and Eventide Oyster.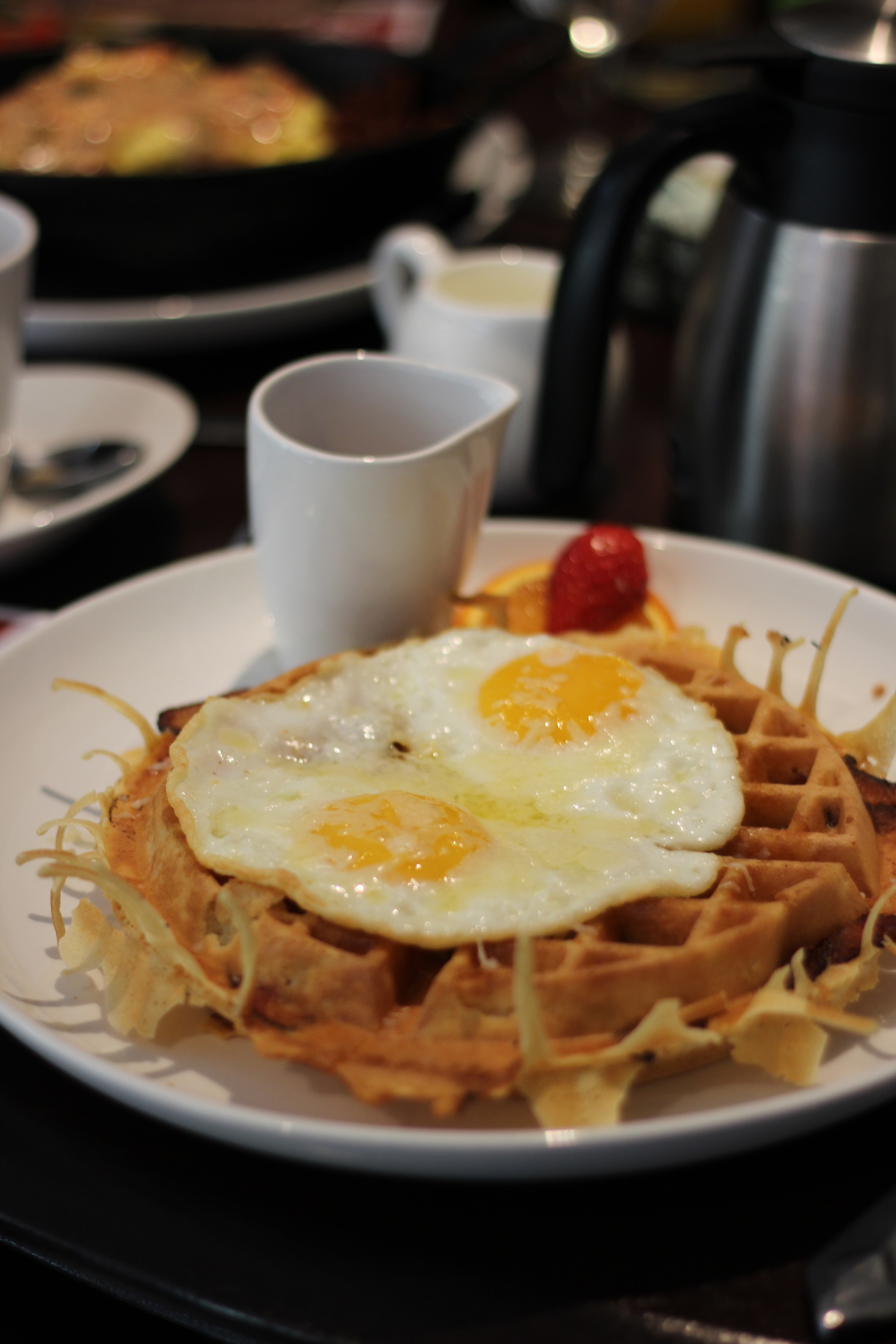 Our first stop was Portland Harbor Hotel's restaurant, BlueFin, which is known for divine seafood. Turns out they also serve a comprehensive and delicious breakfast menu. Sweet versus savory is my eternal breakfast struggle and the bacon, egg, and cheese waffle pictured above gives the best of both worlds! The bacon and cheese are incorporated into the waffle batter for the perfect blending of flavors.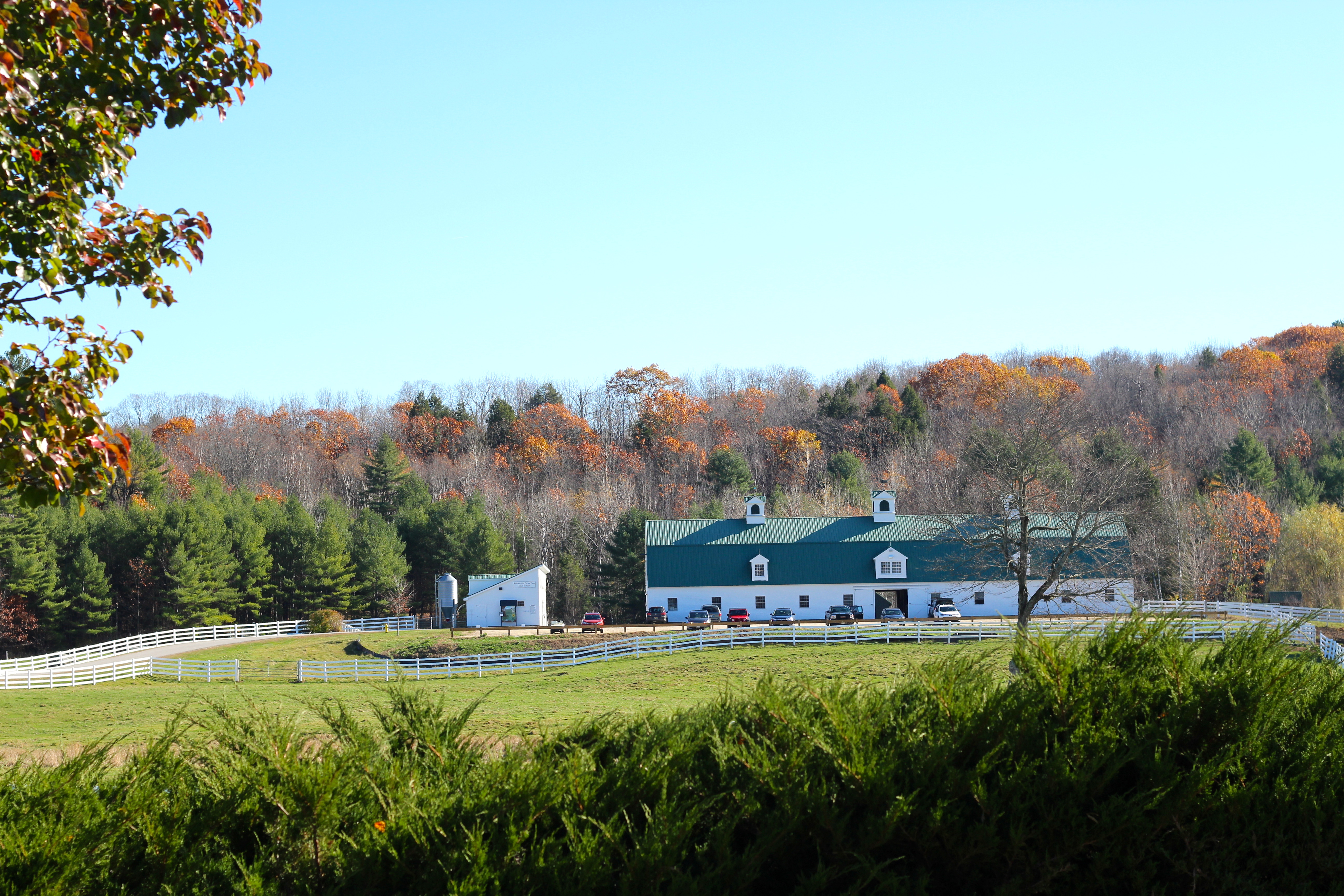 After breakfast we drove out to Pineland Farms in New Gloucester, Maine. Pineland began as a rehabilitation center for disabled people in the early twentieth century. As with most such centers at that time, it has a murky history of patient treatment, and for years locals suggested the property was haunted by the souls of tortured former patients.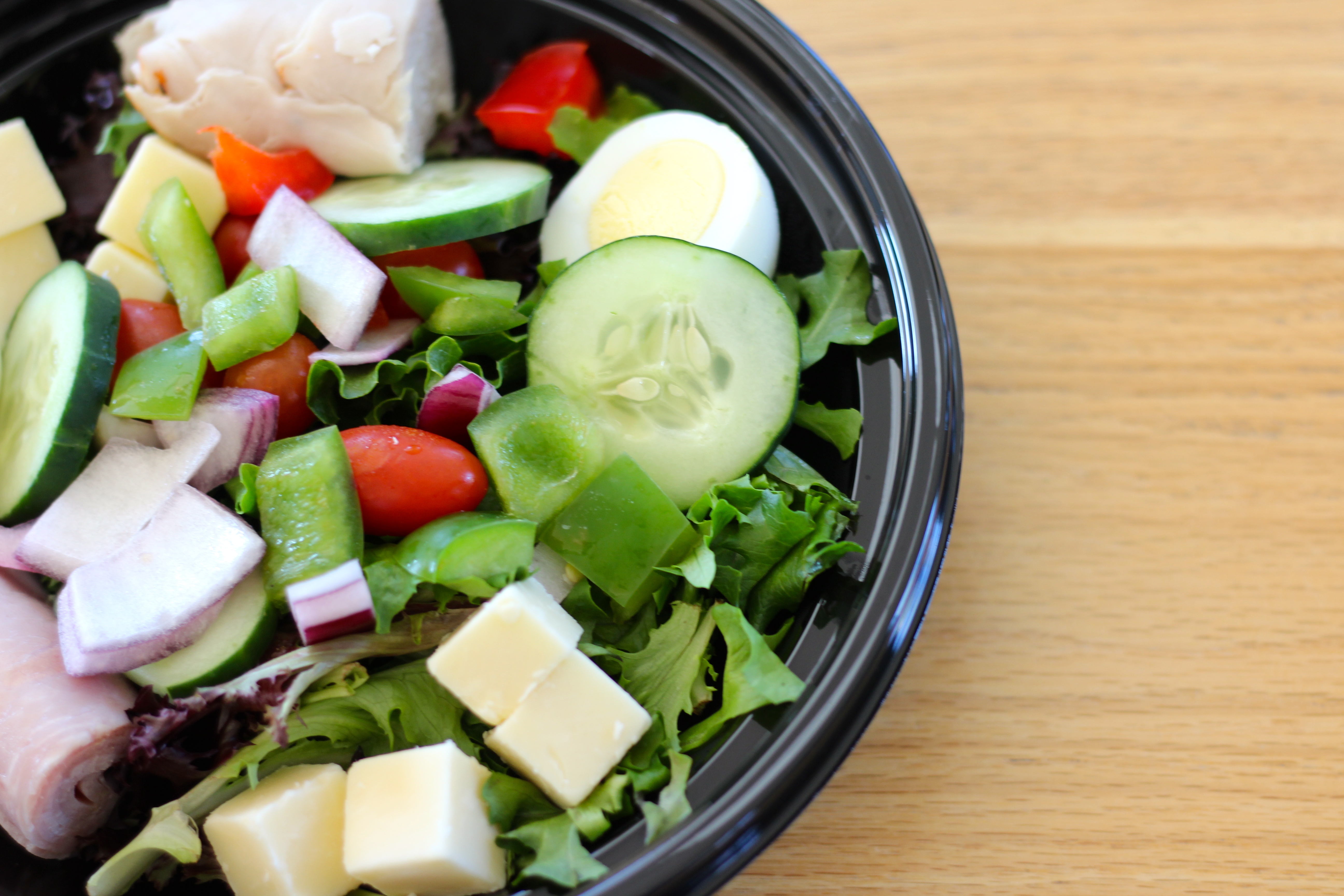 Now, the 5,000 acre farm (yes, you read that right), is a fully functional agricultural and educational center. The dairy farm produces milk and then makes it into cheese on the property. There's also significant produce production, and all of the farm's spoils are sold in the market and used in their cafe delicacies. The salad pictured above features farm produce and cheese. In addition to producing food, the farm runs a number of education programs, particularly for children, to learn about the inner workings of farm life.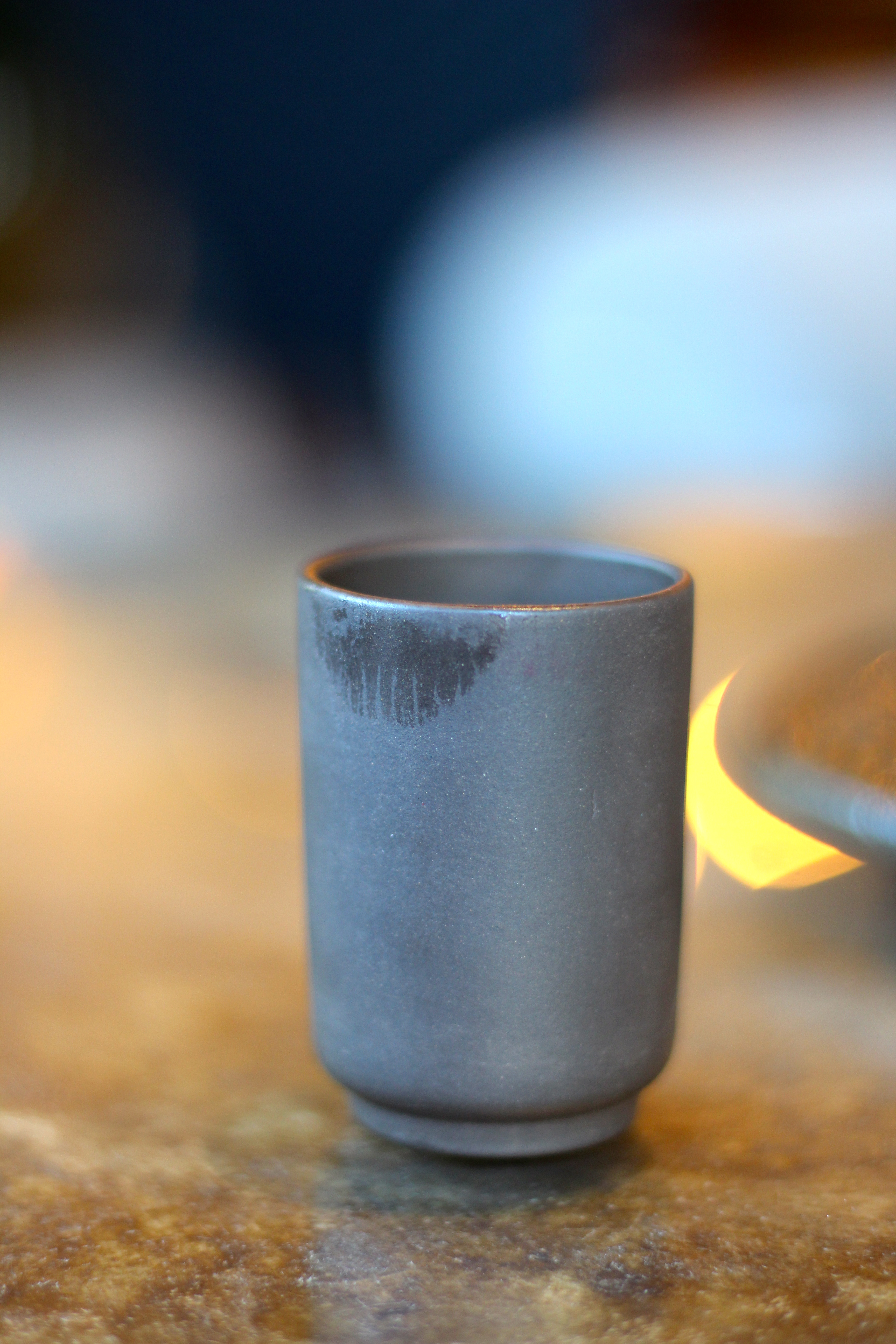 After a morning "working" at the farm, we relaxed with a tea tasting and foot soak at Soakology. I admit, I was skeptical at first about soaking my feet in a room full of people I'd just met, but it was actually extremely relaxing and informative. You choose a therapeutic mixture of herbs and oils for your foot soak and then the Soakology staff serves you a selection of tea and small snack pairings while you relax.
The teas present a really dynamic set of flavors, and the experience (complete with a no phone policy) offers an incredible escape from the hustle and bustle of daily life. All the teas are also available for purchase in the Soakology store.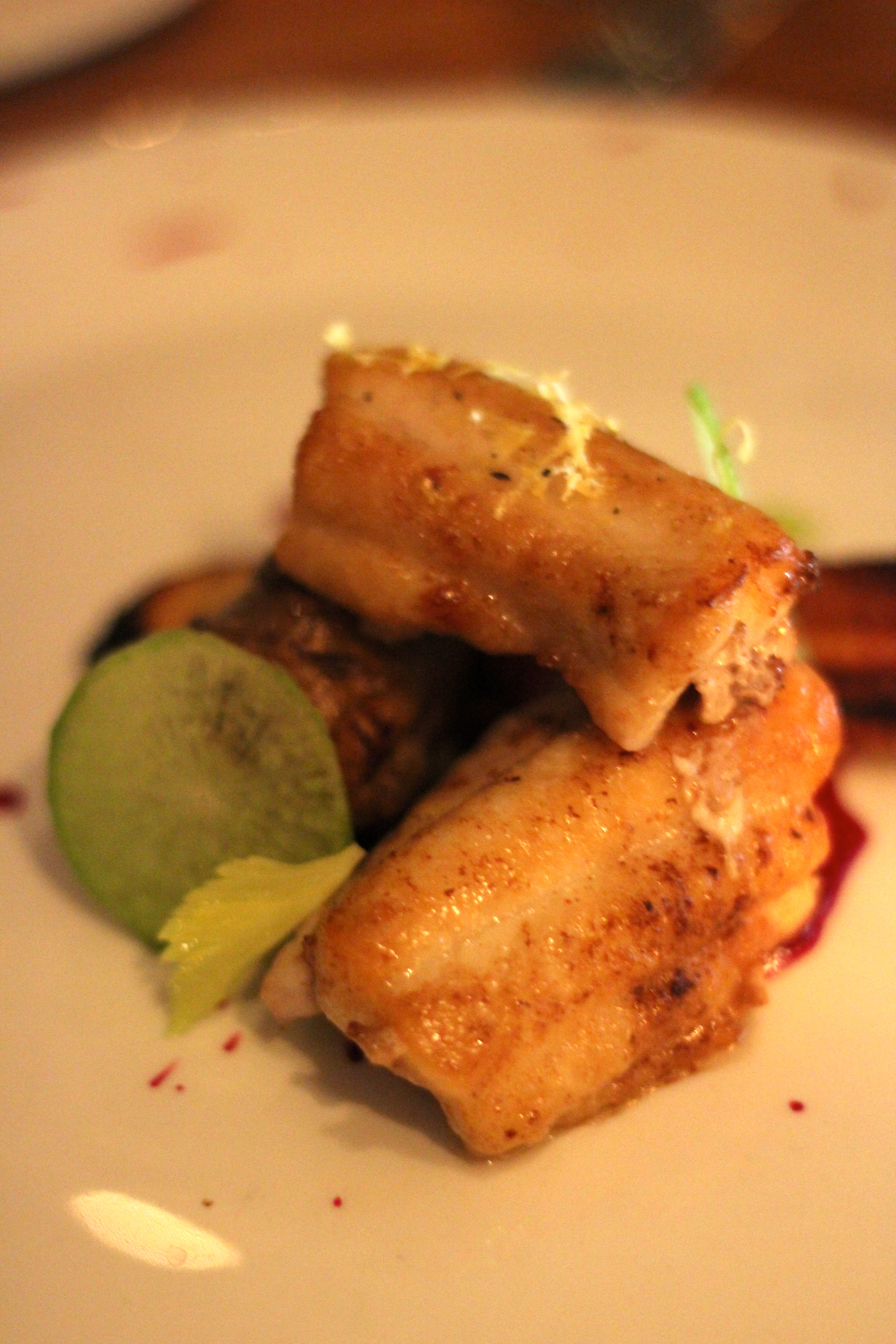 We ended our first day at Sea Glass, the restaurant at Inn by the Sea on Cape Elizabeth, just a short drive from downtown Portland. The food at Sea Glass is exquisite, matched only by the thought the staff puts into it. The chefs at Sea Glass work with the State of Maine to identify sustainable fish (like the Dogfish pictured above) and those are the only fish they offer in the restaurant. This is a bold move for a high-end establishment, but it supports the Maine fisherman and still makes for a delicious product.
I'd be remiss if I didn't mention the puppy program at Inn by the Sea. Not only is it a dog friendly hotel, but they also always have an adopted dog living on site that guests can take for walks and play with. If you bond with the dog, you can take him or her home! They've placed over 120 dogs in homes through this program. And of course, Sea Glass offers a puppy menu so your dog can dine with you.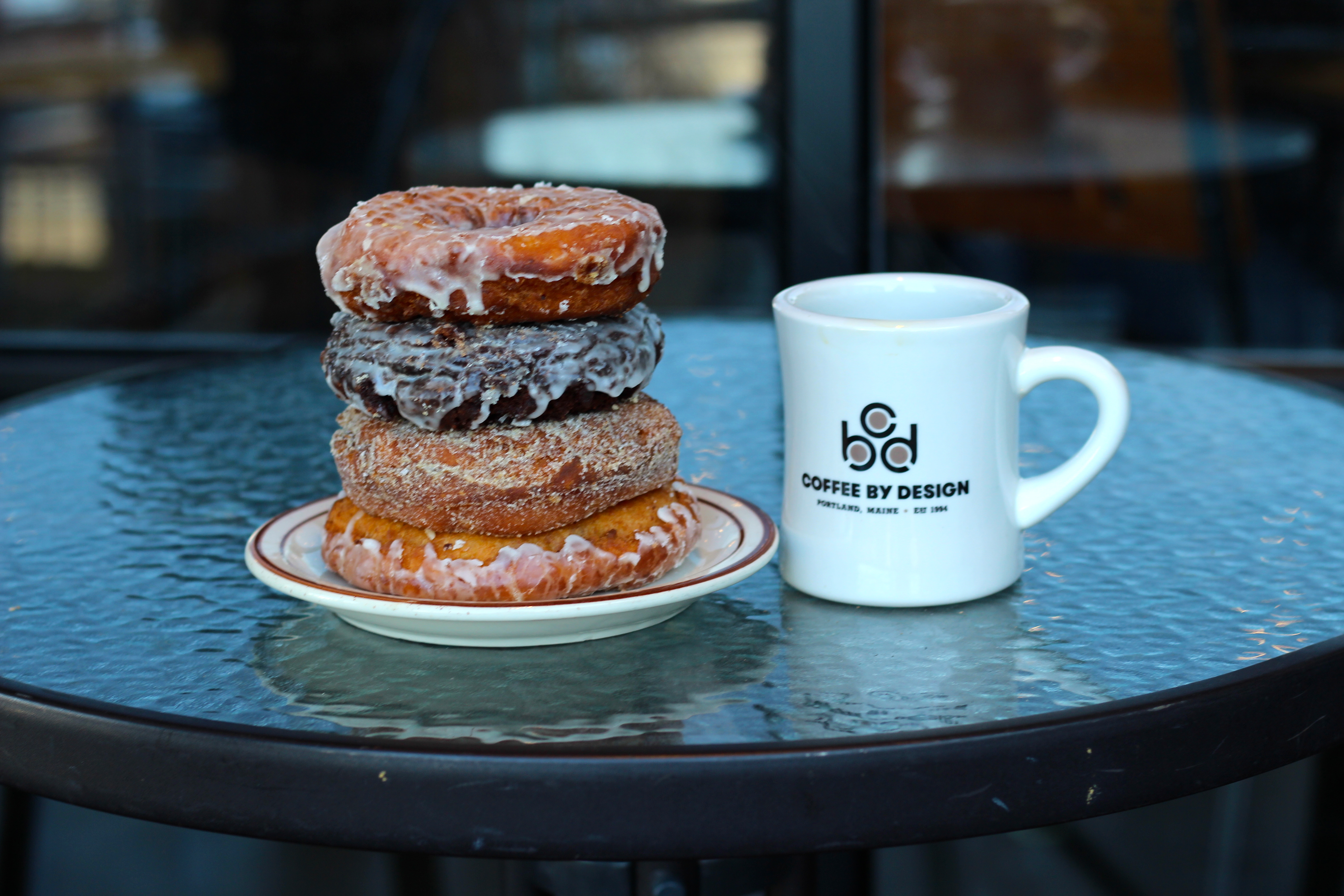 We kicked off our second day at Coffee by Design, a Portland caffeine staple. This craft coffee shop, with multiple locations around the city, hand-selects their coffee beans and roasts each cup to order. The result is a brew far more nuanced than anything you can find at Starbucks. We learned about the coffee trade while snacking on Holy Donuts, another Portland standard. Holy Donuts are potato-based donuts, so they have all the deliciousness of the typical round confection, with significantly less of the guilt.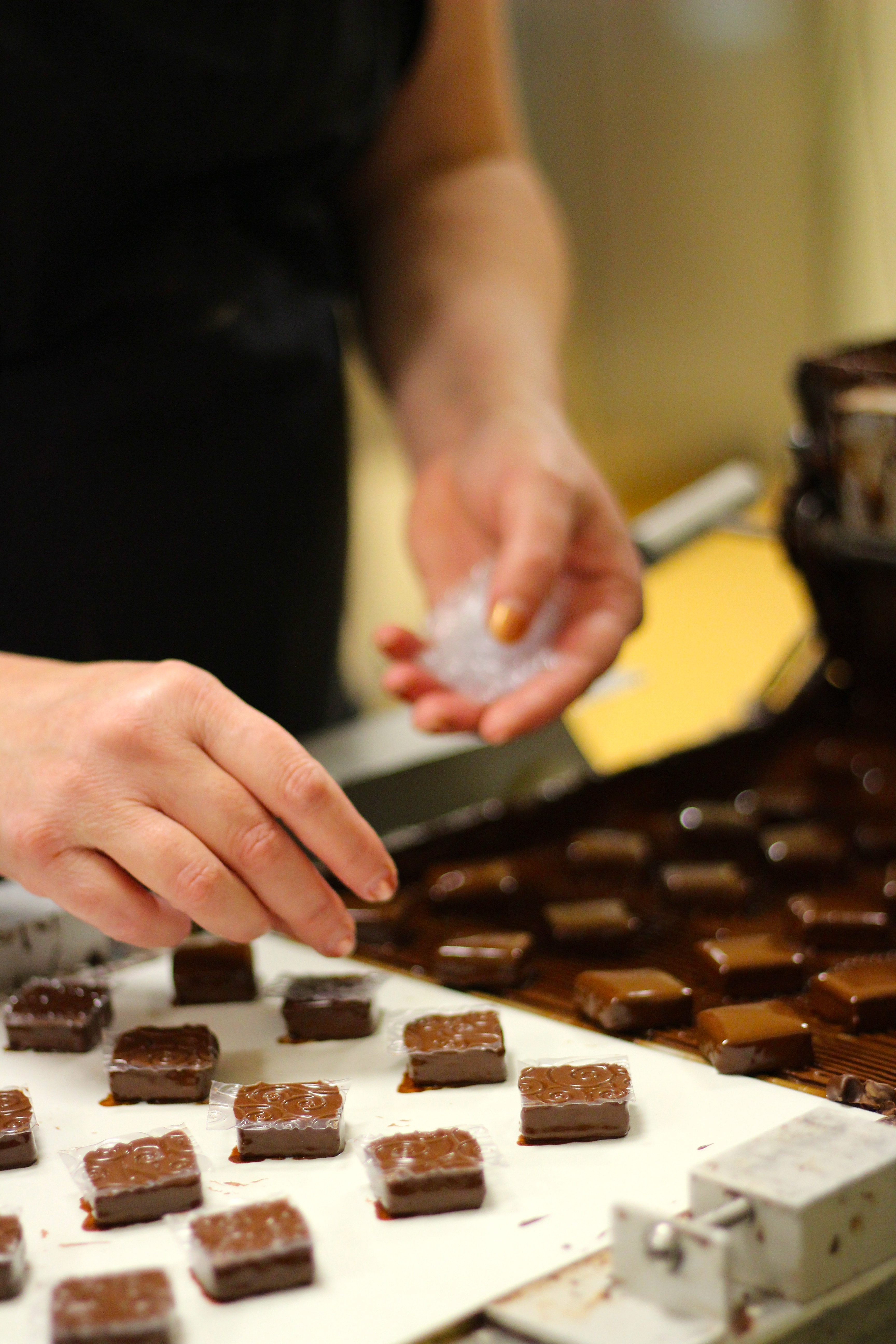 Post-coffee and donuts, we headed to Black Dinah in Westbrook for a chocolate lesson. Chef Kate started Black Dinah ten years ago on Isle Au Haut off the Maine Coast. The island had no car ferry and no bridge to the coast, so Kate and her husband did everything themselves due to limited resources. Each chocolate is made by hand from fresh, local ingredients. If you're eating a truffle with raspberry ganache, those are fresh raspberries melted into the center. Black Dinah also proves that artisanal can be scaleable. The shop is now based in Westbrook and ships internationally.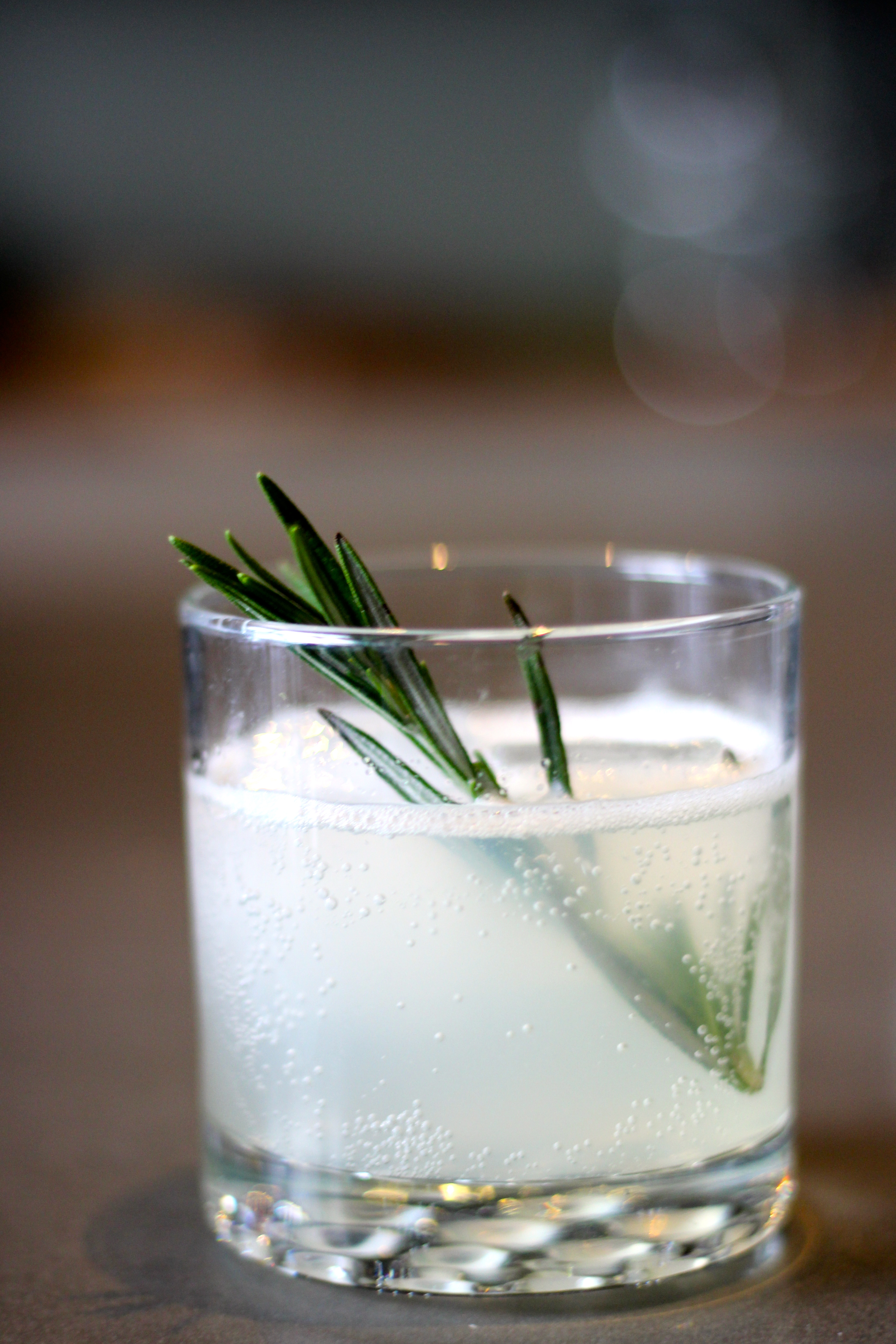 Later that afternoon we test drove the soon-to-be-available East End walking tour with Maine Foodie Tours. The foodie tours are a great way to explore a neighborhood and connect with the restaurant owners in the area. In addition to all the wonderful food you get to eat, you can hear firsthand the inspiring stories of small business success. 
One thing to note, the East End tour in particular is very alcohol heavy. I'm into that, particularly the Hardshore Distilling Company, a gin distillery, and Maine Craft Distilling where we had a blueberry Moonshine that was to die for, if you don't mind a little bite. That said, if you're not a drinker, one of the more central foodie tours might be a better fit.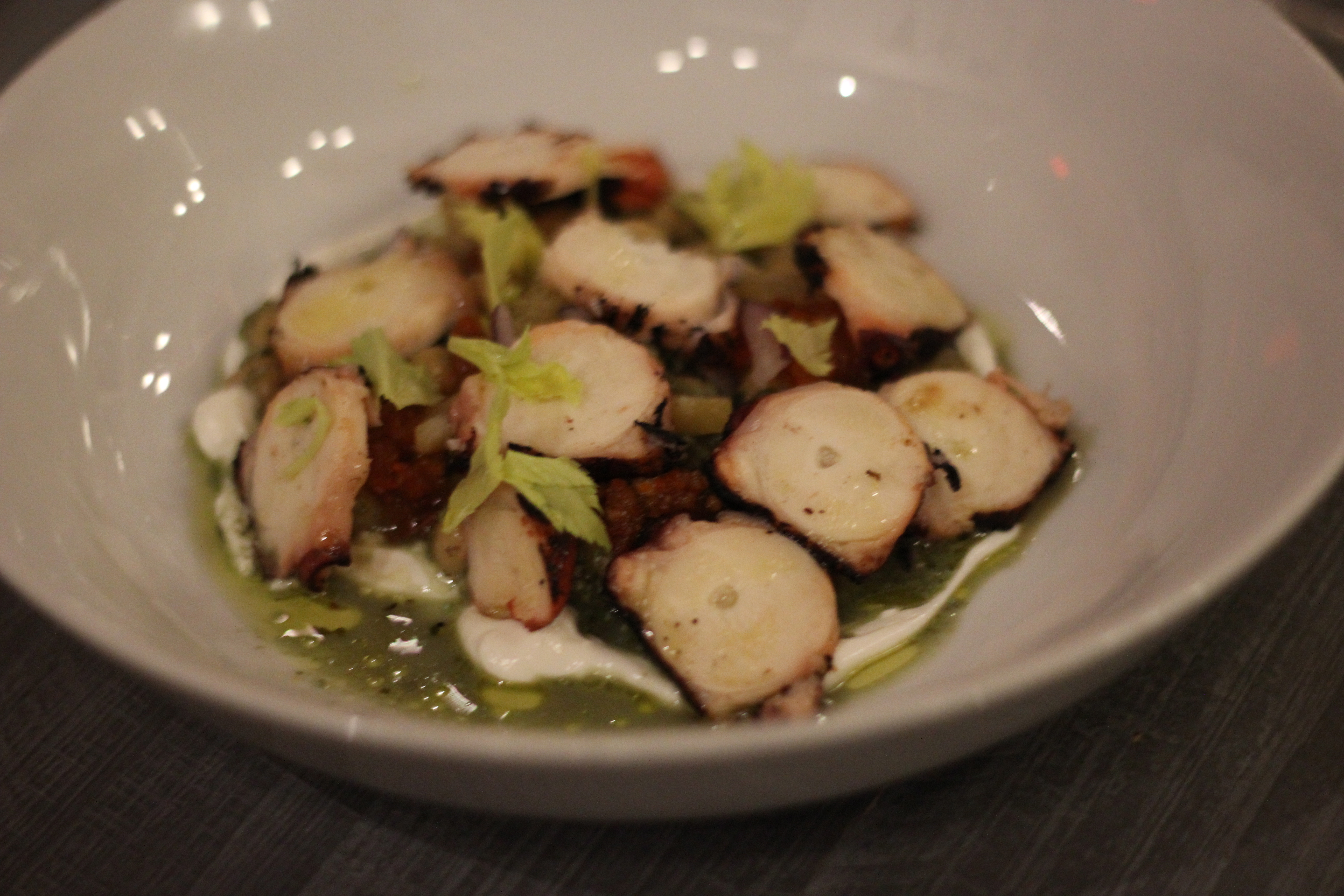 We ended our two-day tour at East Enders, a hip, aesthetically beautiful restaurant with a jamming playlist. Their menu has the perfect balance between adventurous and classic. They offer chicken wings and a killer burger alongside octopus and Tunisian coconut/chickpea stew for a selection that's sure to satisfy all parties. 
Portland's food scene is more than just a way to indulge, it's a way to learn about Maine and its people. A huge thank you to Visit Portland for hosting me. Stay tuned for a post about where I stayed and what I did other than eat during my trip.
Please note: this post was sponsored by Visit Portland and I was provided a complimentary trip and meals by them and the above restaurants. That said, all views expressed are my honest opinions!